With the growing surge of cryptocurrency, traders now have countless services designed to simplify the trading process and help them consistently profit.
3Commas.io is a cryptocurrency management platform. It allows users to use trading bots for automatic trade and follow in the footsteps of already successful 3Commas traders to improve their portfolios.
If you prefer manual trading, you can use their Smart Trade platform to customize your trading strategies. These strategies involve setting up Stop Loss and Take Profit trailing features.
Whether you're a beginning or advanced trader, 3Commas.io can help you maximize your profit potential.
About 3Commas.io
3Commas.io is a cryptocurrency trading platform that helps users improve their trade quality. The tools offered by the service allow you to minimize your risks and limit your losses, all while maximizing profits.
A team of crypto traders developed the platform by drawing from their experience in successful trading strategies. The venue is entirely web-based, so you won't need to worry about storage space or PC requirements to run the program.
Some of the standout features of 3Commas.io are the trading bots that work in conjunction with several exchanges for different coins. These bots continuously trade based on parameters set by the investor.
3Commas.io has several bots, including DCA Bots, a GRID Bot, and an Options Bot. You can employ multiple bots to optimize your crypto portfolio.
At this time, over 33,000 traders use the service. 3Commas.io handles over $10 million of daily trading volume, and the trading bots work with 12 different exchanges.
This cryptocurrency management platform lets you keep up with various exchanges without having to monitor each one closely. You can increase your knowledge of the trade and mimic successful investors to cultivate the perfect trading portfolio.
Key Features of 3Commas.io
3Commas.io has several platform functions that make it stand out amongst other cryptocurrency trading systems.
Manual Trading
Their manual trading program provides Smart Trade strategies that allow you to buy and sell coins in one window.
The Take Profit and Stop Loss features are imperative to maintaining your profits. The deal closes as soon as the coin reaches the indicated Take Profit price. Conversely, if the price falls below the Stop Loss benchmark, the deal also closes.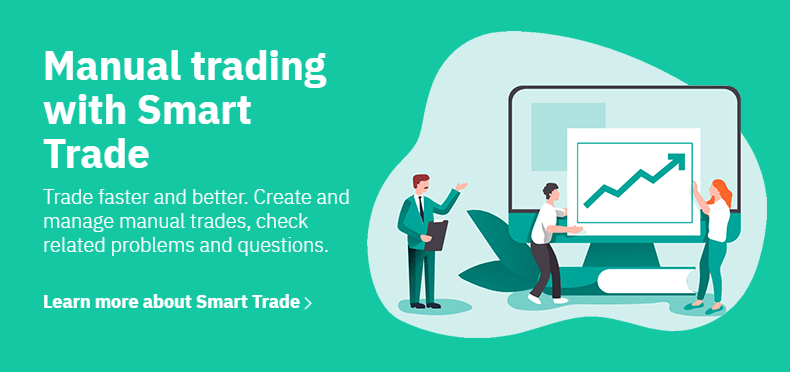 Accompanying the above is the trailing feature that automates value adjustments as the coin prices rise. This smart trading feature saves you some work in monitoring coin costs.
You can sell your assets through multiple targets, and you can repurchase them to accrue more profit. The TradingView window lets you view currency rate signals and charts to keep up with the market in real-time.
Automated Trading
Using the trading bots, you can participate in 24/7 trade.
The DCA (Dollar Cost Averaging) bots let you invest at preset intervals into cryptocurrency to gradually reduce position entry price, ensuring you do not invest all your money into a low-earning asset.
For beginners, the Simple AI Mode, or Gordon Bot, lets you choose a strategy, connect an exchange, launch the bot, and view the stats. You can choose a conservative, moderate, or aggressive strategy, each with increasing levels of risk and return speed.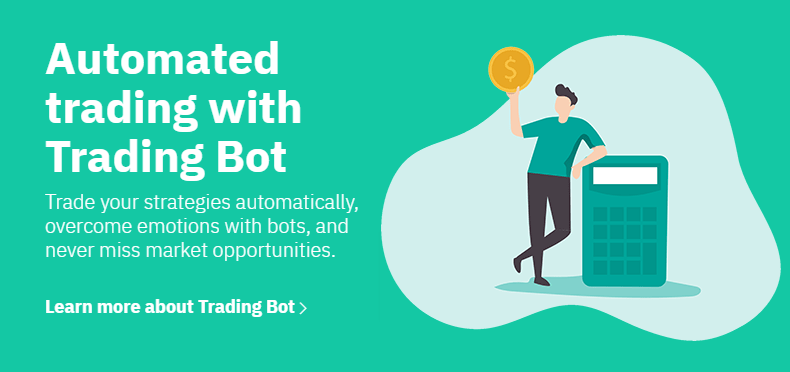 You can also choose a Simple, Composite, Short, or Composite Short DCA Bot. You select one of them, connect an exchange, apply the bot configuration, and view your stats. The Simple Bot runs one trading pair while the Composite runs multiple.
In the Advanced Bot mode, you choose between a Simple and Composite Bot, a Long or Short algorithm, and select Take Profit and Stop Loss settings.
The Short algorithm has the bot sell a coin once you have created settings and set a cheaper order to buy (e.g., selling for $10 and buying for $8). The Long algorithm buys a currency with the settings you build and places orders for sale at a higher price (e.g., buying for $8 and selling for $10).
The bots analyze and mimic other users' bots to tweak themselves.
Portfolios
Portfolios are the most important investment tool.
On 3Commas.io, you can create your portfolio with whatever coin amounts you choose. From there, you balance it by maintaining coin ratios.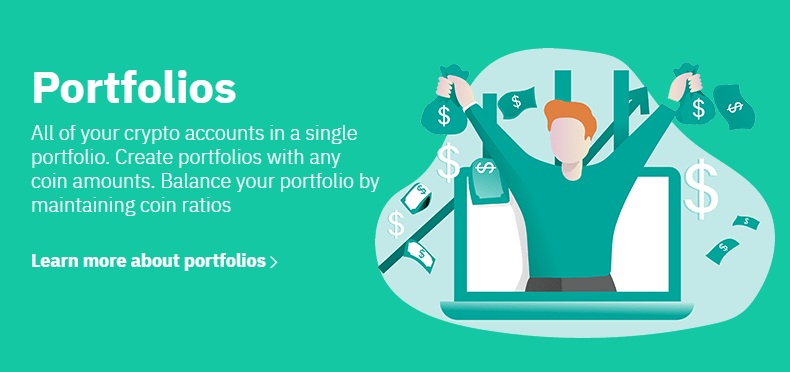 If you find your portfolio underperforming, you can check the profits made by other 3Commas users and copy their coin ratios. This feature allows all users to experience maximum profits.
Other Features
Other features available through this platform include notifications, a marketplace, apps, a referral program, and API access.
You can get notifications on your web browser or through mobile apps, Telegram, or email. The 3Commas app is available on Apple and Android devices, and it lets you follow deals and trade on the go.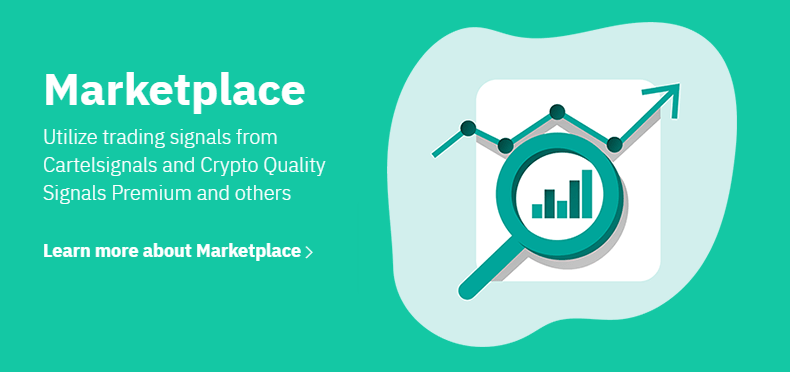 The marketplace lets you use trading signals from Crypto Quality Signals Premium and Cartelsignals to diversify your information.
You can earn more profit through cryptocurrency referral payments and spend it either on 3Commas.io or elsewhere by withdrawing it. You'll get real money, not just credits, through this referral program.
Without signing up, you can view cryptocurrency prices on live charts. They offer information concerning the current prices of Bitcoin, Ethereum, XRP, Tether, Litecoin, NXM, and hundreds of more currencies.
Lastly, you can set up and use API functionality on your platform. API stands for application programming interface, and it lets 3Commas.io interface with another program.
Customer Support
3Commas.io is available in English and Russian. They have a support team available 24/7 to deal with any issues you encounter. The users can contact the team through the Help Center by submitting a request.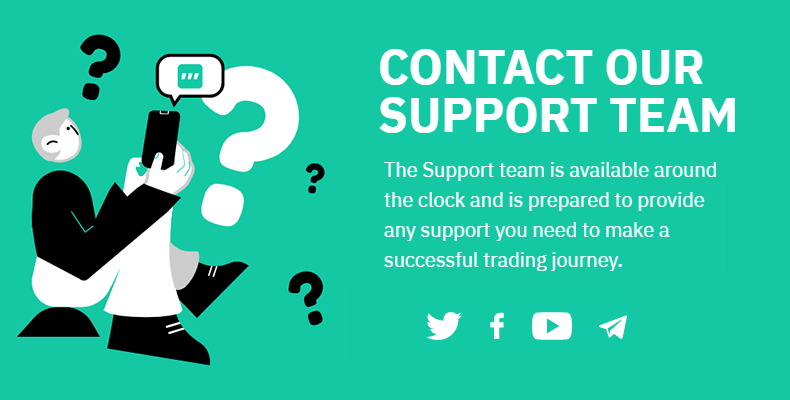 You can also contact customer support through their social media. They are available on Twitter, Telegram, and Facebook to answer your questions.
They provide an FAQ page in the Help Center that addresses typical problems that the users encounter. While you should check there first, there is no requirement to consult the FAQ before contacting customer support.
Additionally, 3Commas.io provides numerous guides to help new users navigate the platform.
3Commas.io Costs
3Commas.io has a 3-day free trial, but you will have to pay an annual or monthly fee after that.
The Starter Plan offers the Smart Trade terminal with futures and spot, concurrent Stop Loss and Take Profit, and Long and Short algorithms. If you pay the annual fee, it costs $174 a year, which equates to $14.50 a month. Paying monthly rings in at $29 a month, or $348 a year.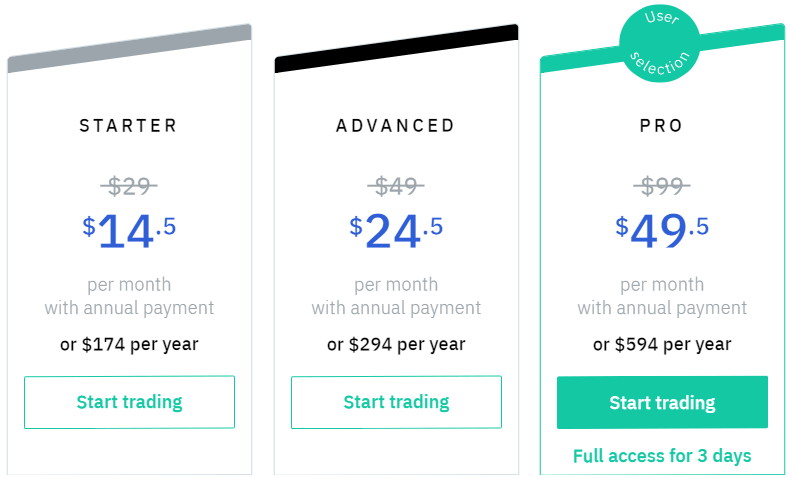 The Advanced Plan offers the Starter Plan plus TradingView Custom Signals, a single-pair DCA bot, and the ability to look at and copy other users' bots. You can acquire it with a $294 annual payment ($24.50 a month) or a $49 monthly fee ($588 a year).
You can try out the Pro Plan with the free trial. It offers the same things as the Advanced Plan plus margin in the Smart Trade terminal, multi-pair DCA bots, ByBit, Binance Futures, Bitmex, and FTX futures bot, composite bots, the GRID Bot, and the Options Bot.
Paying yearly costs $594, which equates to $49.50 per month. Paying a monthly subscription would cost $99 per month, totaling $1,188 a year.
Each plan comes with 23 supported exchanges, public API, free mobile apps, a multi-level referral program, a centralized crypto portfolio, and paper trading.
If you have more needs than these, you can contact 3Commas.io to build custom features in the Enterprise plan. They will respond in 24 hours and provide the pricing for your personalized plan.
Final Thoughts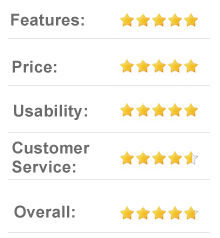 No matter how experienced you are with trading cryptocurrency, you can always improve. 3Commas.io lets crypto work for you, not the other way around.
If you want to take a break from analyzing market graphs and coin prices all day, you can employ a bot to complete that tedious work. On the other hand, if you'd prefer a more hands-on approach, you can always commit to smart manual trade.
3Commas.io is one of the most advanced trading platforms available. No other service has the complexity and range of the Smart Trade terminal. Also, the Pro plan lets you fully customize your bots. As you gain experience, you can improve your bots to maximize your profits further.
While the higher-level bots require experience, the beginner trader can still use one of the Simple Bots as they make their way around the learning curve and better understand bots. Once you have mastered the bots, you can make a prominent return on investment with little effort.
The plans have reasonable prices for what they offer. The Starter Plan is best for beginners who want to know if a bot-based trading platform is right for them. Also, paying the fee annually halves the price compared to the monthly payments, offering significant savings.
All in all, if you want a user-friendly, well-integrated cryptocurrency management platform, 3Commas.io is an excellent choice. With all the possible features and combinations, you can optimize your coin trading experience and make more profit than you thought possible.