Atom Asset Exchange (AAX) is one of the most promising exchange platforms that supports traditional financial and cryptocurrency markets. AAX has a little over $350 million daily trading volume at the time of writing this review. Within a few years, AAX was one of the top 50 crypto exchanges.
The exchange is developing at a remarkable speed, continuously adding advanced trading features and providing high-speed transactions. Join me as I inspect this cryptocurrency exchange and determine whether it is worth trading here.
About AAX.com
AAX is an ATOM International Technology Ltd. project launched in 2019. The parent company is an active Fintech establishment with offices in Asia, North America, and Europe.
Founded in 2018 by CEO Thor Chan, AAX is one of the first exchange platforms to enter the crypto market after it realized a significant decline. The concept of the founding team was simple; the mass adoption of crypto in the future and the second coming of the crypto market. Today, the crypto market is experiencing an upsurge of young and new investors looking to diversify their assets.
The CEO is on a mission to make AAX the best platform in the financial industry. Thor has held various investment and management positions at firms, such as HSBC, Nokia, and IBM. The platform also boasts a panel of modern crypto solution experts ready to help you succeed in the cryptocurrency world.
AAX supports the London Stock Exchange Group (LSEG), making the platform the only crypto exchange powered by a traditional exchange and financial information firm. The exchange has inherited LSEG's Millennium Exchange matching engine. This means record trading speeds, extremely low latency, and top-notch security.
This exchange allows trading over 40 digital products. If you are looking to trade in popular options, AAX supports ETH, XRP, and BTC. Those interested in decentralized tokens have the option of YFI, CRV, and UMA. However, only Bitcoin, Bitcoin Cash, Chainlink, Ethereum, and COMP are in the platform's Futures market.
Top Features of AAX.com
I found that the exchange offers trading bots and a suite of crypto services. It also provides products such as futures market, cryptocurrency exchange, and a high-interest savings account.
Multi-Level Membership
AAX runs a three-level membership:
Level 0
Level 0 users register without completing KYC forms but can only withdraw a max of 2 BTC daily.
Level 1
Level 1 users need to authenticate their details using a driver's license or passport to withdraw up to 5 BTC daily and other promotions.
Level 2
Level 2 users provide facial recognition authentication data to withdraw a maximum of 10BTC a day.
Fast Order Filling
AAX's LSEG technology is the same tech Borsa Italiana, London Stock Exchange, and the Oslo Stock Exchange use. This means traders can fill their orders immediately for the best prices. Popular trading pairs on the platform include LINK/USDT, BTC/USDT, ETH/USDT, and AAB/USDT.
AAB is an AAX deflationary ERC-20 token on the crypto exchange. You can use AAB to access trading bots and in trading signals, among other benefits. The company initially minted 50 million AAB tokens before burning half of them in October 2020 using the futures market trading fees.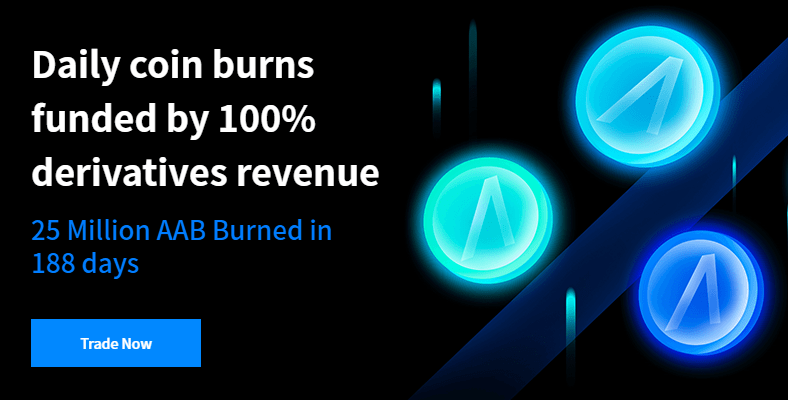 The platform has close to 86% of the 25 million AAB tokens left after burning. Anyone who wants to add AAB to their portfolio should purchase them from the exchange. ERC-20 tons can be stored on Ethereum-compatible wallets such as the Atomic Wallet or Ledger Nano S. While writing this review, AAB has a market cap of over $5 million, and a single token sells for $0.7088 with over 7.5 million units in circulation.
AAB tokens also provide customers with various promotions and rewards. A weekly AAB Flash Sale enables a thousand customers to purchase 1,000 AAB tokens at discounted rates. Included AAX Reward Hub activities reward users with 45 AAB tokens.
Affiliate Program
The platform runs the AAX Tribe affiliate program that allows you to gain a fraction of the trading fees of users you refer to them. There are various crypto saving account options with profits of up to 6%, but this is only accessible to Level 1 and 2 customers.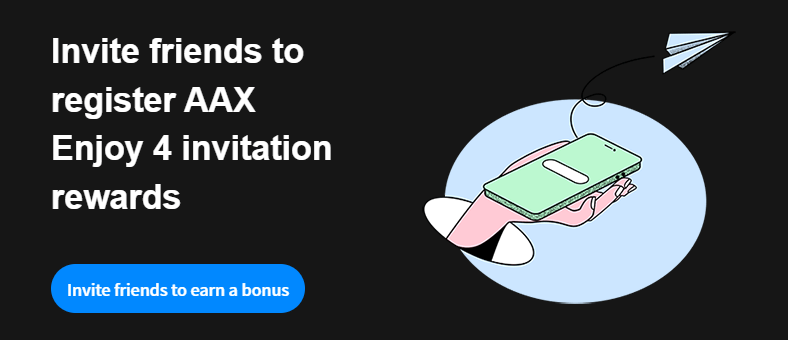 Market Analysis
AAX uses crypto charting software from TradingView. This offers you advanced trading tools, indicators, and chart pattern overlays for analyzing futures and spot trading trends. You can access the platform on a desktop and smartphone through its Android and iOS mobile apps.
Mobile App
The AAX mobile app makes it possible to trade even while you are on the move. You do not have to deal with compatibility issues, and the apps have all the features found in the desktop version. Use the mobile app to catch up with the latest updates and receive push notifications.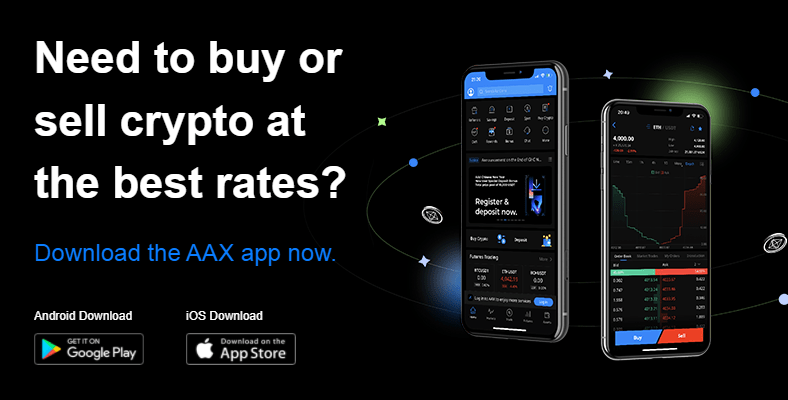 A built-in calculator for traders helps you calculate the profits and losses of closed trades. You can also calculate ROE percentage and liquidation price, so planning your trades and avoiding losses is easier. AAX promises a 50% savings guarantee, a high compared to other platforms. Plus, you can deposit and withdraw your money.
AAX Academy
Knowledge is paramount if you want to succeed in the crypto exchange space. AAX provides a detailed academy so you understand the different crypto trading facets. The academy offers access to exchange guides, crypto explainers, webinars, and trading tutorials.
AAX Fees
The platform follows a maker-and-taker model starting from 0.060% to 0.100% for limit and market orders. Trading fees can be as low as 0.010%, depending on your 30-day rolling amount. You can also use exchange tokens and receive a 20% fee reduction.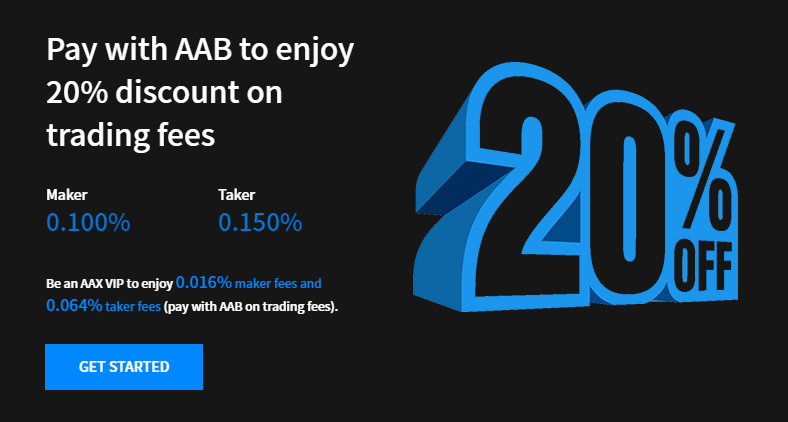 The spot trading fee also follows the maker-and-taker model, with users getting enrolled on a 10-tier scheme depending on their trade volume. The volume of spot and futures trading will trigger further discounts.
AAX does not charge a fee for transferring your funds from a hard storage unit to the online wallet. Plus, you will not incur a fee for transferring crypto assets between accounts. Fiat withdrawals, however, attract a fee depending on the coin you are trading. For example, the withdrawal charge for Bitcoin is 0.0004.
AAX Safety and Regulation
I found AAX is a safe cryptocurrency exchange with multiple security features. The platform complies with the Cryptocurrency Security Standard (CCSS) to protect your funds and personal information. It also uses cold wallet storage and hardware to protect private Bitcoin keys. Multi-factor authentication access provides added insurance.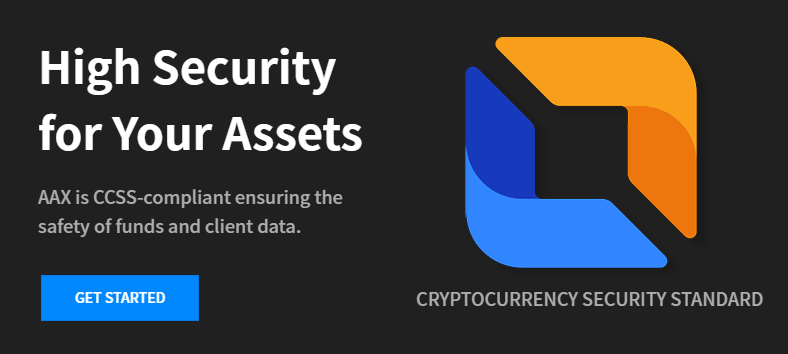 AAX also cooperates with blockchain analysis companies to filter out laundered money. These partnerships include companies such as Solidus Lab. It is one of the few cryptocurrency platforms that trust a third party to prevent customer manipulation. The platform is registered in Malta. Plus, the parent company, ATOM technology, has services controlled by Hong Kong authorities.
AAX.com Restrictions
Always confirm a trading platform's restrictions before registering. Some platforms provide global services, while others will restrict their services to select regions. The AAX Terms of Use document declares companies and individuals from selected countries cannot access their services.
People in countries such as Tunisia, North Korea, and Cuba should seek an alternative exchange. Restrictions are also on jurisdictions that prohibit using exchange platforms, such as the U.S. and the provinces of Ontario and Quebec in Canada. A VPN can solve these restrictions as long as you are in Level 0, which does not have KYC protocols.
AAX.com Customer Support
Customer support is a critical component of any business. Evaluate an exchange's responsiveness to ensure a smooth journey. My experience with AAX shows it has a robust 24 hour seven days a week customer service department.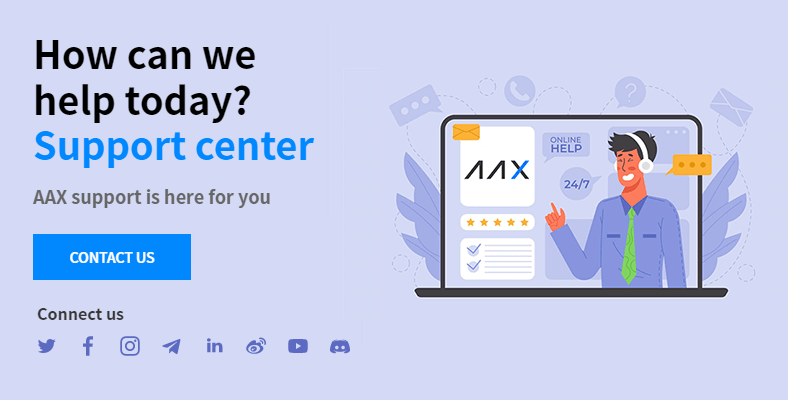 A live chat feature lets you connect to helpful and highly knowledgeable service agents. The company maintains active Telegram channels. You can connect with the support team via YouTube and Twitter, where you can find out about their products. Finally, the AAX user-friendly support center and FAQ section can also be a big help.
Final Thoughts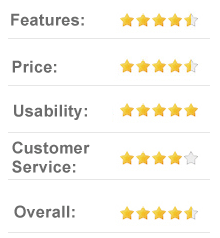 As the crypto market expands, more investors will look to make their first transaction. AAX makes sure buying and selling cryptocurrency is not a hassle. The exchange is available on mobile and desktop, making it beginner-friendly for young investors looking to diversify their assets.
AAX is also popular among seasoned investors looking to hedge the market via USDT futures contracts. It offers multiple trading options, robust security protocols, and excellent customer support. It also has the potential to claim the title of top exchange. I say that AAX is worth a try.