In a world inundated with content ranging from video advertisements to social media posts to online articles, large and small companies are searching for new ways to capture consumers' attention.
ActiveCampaign.com is a cloud-based software company that uses email marketing, marketing automation, messaging platforms, and customer relationship management (CRM) to help over 100,000 businesses in 170 countries connect with their audiences.
The website itself presents a lot of information, which can seem overwhelming at first. However, all of the information concerning its solutions or features is written in a straightforward and easy-to-understand manner. Clear graphics video tutorials also make exploring all ActiveCampaign offers interesting.
About ActiveCampaign
While ActiveCampaign is recognized as a leader in the customer experience automation (CXA) world and now has regional offices in Indianapolis, Indiana, Sydney, Australia, and Dublin, Ireland, it began as a small consulting firm in Chicago over 15 years ago.
When the company was founded in 2003 by Jason VandeBoom, it only provided on-premise software solutions for small to midsize businesses. After delivering results for a series of companies, VandeBoom noticed that many of their solutions were similar enough that ActiveCampaign could package and sell them on a large scale.
In 2013, ActiveCampaign joined a handful of other marketing technology companies when it transitioned to a software as a service (SaaS) business. With this new multifaceted approach, the company began to see significant growth in both its reach and success.
The company now employs over 600 people across its four offices and has been ranked as one of Crain's Chicago Businesses' best places to work, Inc.com's list of best workplaces, and the Chicago Tribune's list of top midsize workplaces. Core values of ActiveCampaign include pursuing growth with gratitude, cultivating inclusion and diversity, and building trust within its customers, partners, and community.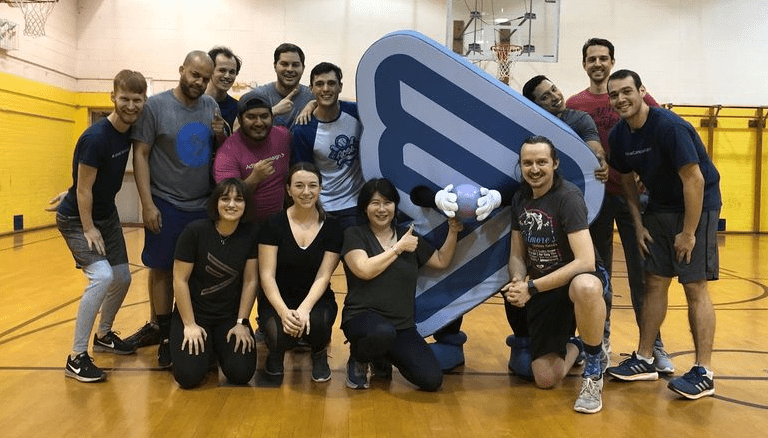 A testament to its year-to-year growth, ActiveCampaign is also hiring for roles across its design, finance, implementations, legal, marketing, people, platform strategy, product and product support, sales, security, SRE, and success teams.
Top Features of ActiveCampaign
ActiveCampaign offers a wide array of smart solutions and has a proven track record of success. In addition to its top features (detailed below), it also boasts close to 300 apps you can integrate with ActiveCampaign to better reach your audiences such as Typeform, Google Analytics, and Airtable.
Emails
Do you know someone with an email inbox that has over hundreds of unread emails? Or have you ever deleted emails without reading them because having a full inbox drives you crazy?
ActiveCampaign offers email marketing strategies and tools to make sure your company sends the types of emails that fit your company's needs. Ranging from broadcast emails created for your whole contact list to targeted emails meant to reach only certain segmented groups, email marketing is a powerful tool that ActiveCampaign can help you harness and utilize.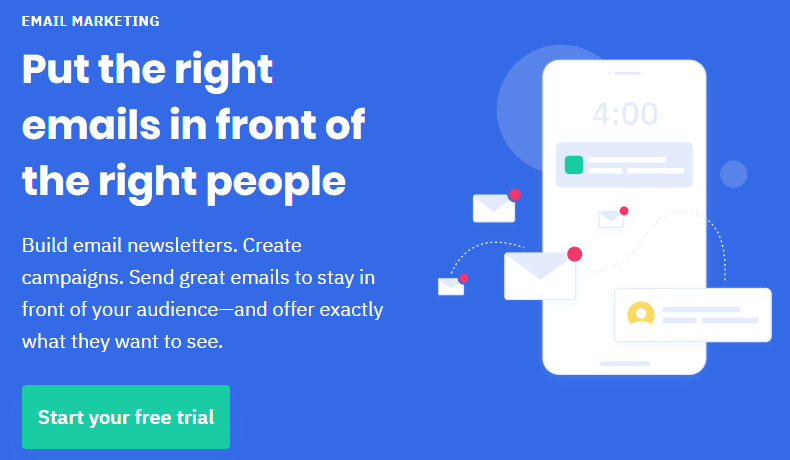 In addition, ActiveCampaign offers an easy-to-use email builder and over 25 professional email templates tools to help you figure out what type of content works best for your audiences.
Other features such as revision history, geotracking, multi-user editing, and social sharing work together seamlessly to provide a positive email marketing experience that has never been easier. ActiveCampaign's email marketing solutions are also compatible with other apps you may be using, from payment processors such as PayPal or Stripe to membership websites.
Automations
ActiveCampaign's signature marketing automation solution is designed to send the right messages to the right people by pulling details and information from email campaigns. As advertised on the website, automation is "like getting an extra employee without needing an extra desk."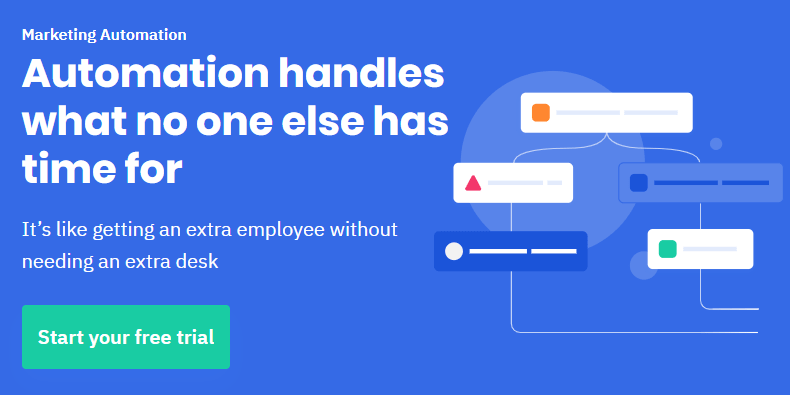 This solution features a user-friendly drag-and-drop automation builder that allows you to control your automations using segmentation and integrate the marketing tools you know and love, such as WordPress and Shopify. You can later set automation goals and see an overview of your plan with an automation map, which allows you to see problem areas in your customer's experience and find ways in which you can grow your business.
In order to help turn profits, the attribution tool provides data on your different marketing and advertising efforts and highlights those that are generating leads so you can make better-informed decisions.
The company's marketing automation also encompasses features such as site and goal tracking, sign-up forms, lead scoring, and notification emails, among others.
CRM and Sales
Running marketing campaigns require a lot of moving parts for the sales team, and contacts can sometimes slip through the cracks. ActiveCampaign's CRM feature helps keep the entire sales process move smoothly through a series of features such as your current marketing automation, lead scoring, note creation, segmentation, and sales reporting.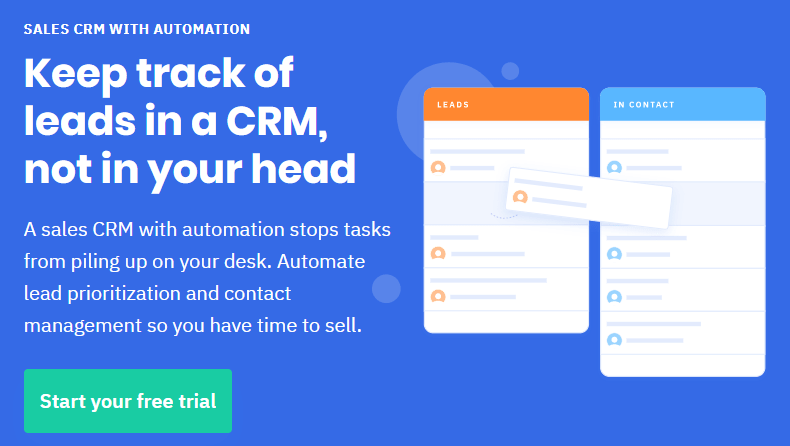 Centralized communication and task assignments are more ways ActiveCampaign's CRM helps sales by allowing the whole team to track sales interactions and pick up where someone else may have left off.
Similar to the website's automations, this tool also allows companies to integrate it with over 280 sales tools they may already be using, including Zendesk and Calendly.
ActiveCampaign App
Imagine if you could manage your business while on the go or with a simple click of a button. Just like about everything else, ActiveCampaign has an app for that.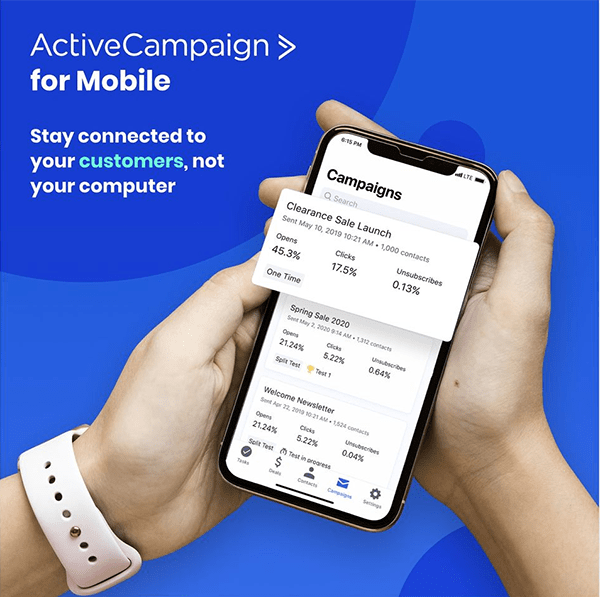 The ActiveCampaign app is available on the App Store or Google Play, making it compatible with both Apple and Android phones. Through this app, you can manage and create deals, track and assign tasks, view campaign and email automation details, and track email performance metrics.
Website Messaging
Every good business leader knows that customer connection is key to success, which is why website messaging is an essential feature for any business's online presence. By being able to message customers directly, sales representatives can answer questions, ask for feedback, and recommend products in real-time.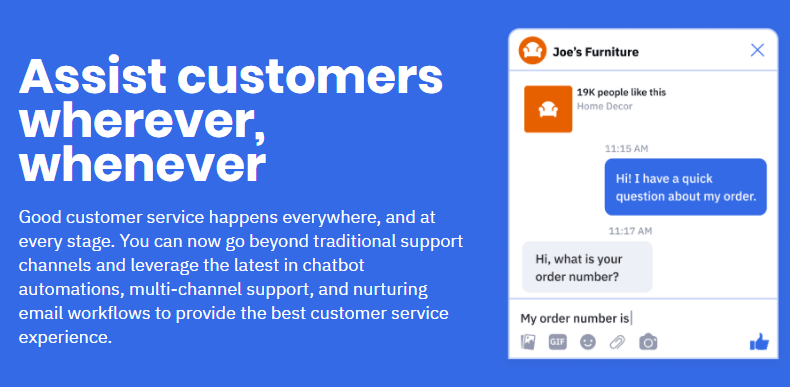 Popular features in website messaging offered by ActiveCampaign include site messaging, engagement tracking, SMS, and segmentation, so you're guaranteed to engage with customers when they're the most engaged.
Pricing and Plans
ActiveCampaign offers lite, plus, professional, and enterprise plans to suit B2B and large companies' needs based on the number of contacts they have and whether they want to pay monthly or yearly. One of the best features of this website is the sliding bar feature that allows you to input the number of contacts you have, ranging from 500 to over 100,000, to adjust the price points for each plan.
The Lite plan offers unlimited sending, email marketing, newsletters, subscription forms, marketing automation, and chat and email support for up to three users. For businesses with 10,000 contacts, the monthly rate is $125 if you pay yearly or $155 if you pay monthly.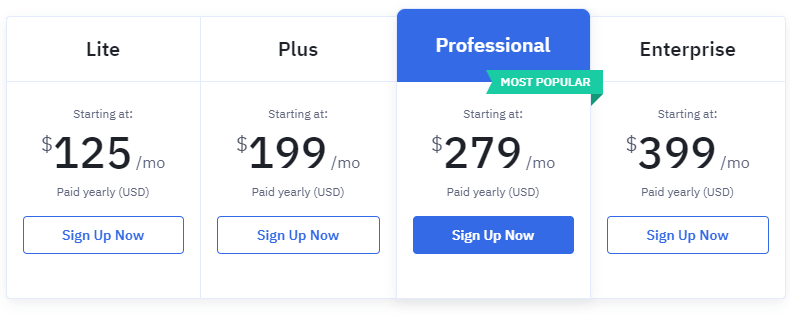 For those looking for additional features such as Facebook Custom Audiences, lead and contact scoring, SMS marketing, and custom user permissions for up to 25 users, ActiveCampaign's Plus plan is the best option. For 10,000 contacts, the monthly rate is $199 if paid yearly or $249 if paid monthly.
ActiveCampaign's Professional plan is its most popular and includes everything from plus in addition to predictive sending and content, customer attribution and path to purchase, win probability, site messaging, three one-on-one training sessions per month, in-depth onboarding consultation, and TK for up to 50 users. At the same number of contacts, this plan is offered for $279 or $349 per month when paid per month or yearly, respectively.
The last tier is the Enterprise plan, which offers everything from Professional along with, but not limited to, a custom email server domain, detailed account representative, free social data and design services, phone support, and unlimited users. For 10,000 contacts, this plan is $399 per month paid yearly or $499 per month paid monthly.
Drawbacks of ActiveCampaign
ActiveCampaign offers a wide array of customer engagement solutions. However, its many services can be hard to understand at first glance. Additionally, the website has many different tabs which provide detailed, yet sometimes confusing, descriptions.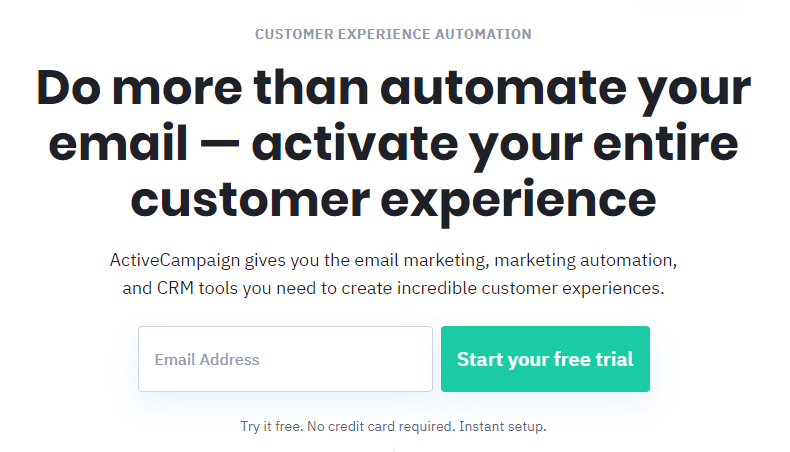 Luckily, ActiveCampaign offers a series of easy-to-follow video tutorials and graphics to help you understand and use all of its features. You can also request a product demo that will cover how to reach out to new contacts, create and send emails, and automate marketing materials.
A chat feature also gives you the opportunity to ask questions to representatives ready to answer any and all your questions. Additionally, you can join ActiveCampaign's official Facebook group, Slack channel, and forum to connect with others, share insights, and ask questions.
Final Thoughts on ActiveCampaign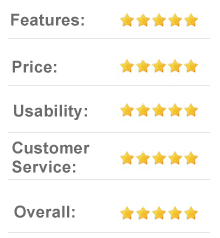 While at first a little overwhelming, ActiveCampaign offers unbeatable and innovative features for all of your email marketing and automation needs.
With scalable prices and solutions for companies of all sizes, it's no wonder the website features positive reviews on all of its features. Additionally, the website can be read and translated to Spanish, French, Italian, German, and Portuguese, proof that its services can be used in companies around the world.
If you're still wary, ActiveCampaign offers a free 14-day trial with instant setup. You don't even have to put in any credit card information either.
Overall, ActiveCampaign.com is committed to helping small, midsize, and large businesses reach their customers through a series of solutions and platforms.