AppSumo is one of the best online platforms for buying and selling digital goods and services. Many call it the Groupon of the software world. Business owners and merchants access deals on merchandise that improves success and productivity.
Upon gaining membership, users are called Sumo-lings. AppSumo is a great place to shop for the tools that help your business thrive.
Featured products benefit those who manage SaaSs, online businesses, stores, and individuals who handle B2B interaction.
There are also several perks and deals for companies interested in becoming partners. AppSumo provides a platform for a business to sell its goods and services. In exchange, AppSumo claims a portion of the partner's profits. Partners advertise the AppSumo site to help increase visibility.
The Creation of AppSumo
In 2010, entrepreneur Noah Kagan developed the AppSumo marketplace. He created the platform to provide daily deals to other online entrepreneurs and businesses. These deals include vital tools and components to running a successful online enterprise.
AppSumo provides a wide variety of products at competitive prices. The cost of a membership is around $8.25 per month. Membership billing occurs annually.
Product Breakdown
Each product is listed clearly on the AppSumo homepage. Clicking on a deal will reveal all relevant information. There are tabs at the top of the page that provide additional options. These options include an overview of the product, plans and features, notes from the founders, questions, and more.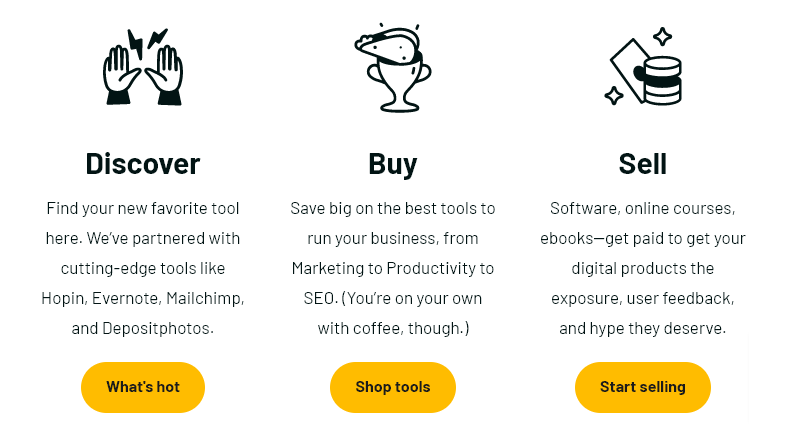 Clicking on a deal reveals a complete product description, ratings, and reviews. A count-down clock displays how much time is left to snag the deal.
Look for the "TL;DR" section (too long, didn't read) for individuals who want product highlights without reading the full description.
You can view the pricing plan in detail and the product information page to see how much money you can save.
Top Features
AppSumo has several beneficial features. The site is an online entrepreneur's one-stop shop for everything needed to start or maintain a successful business.
Lifetime Deals
AppSumo offers customers exclusive lifetime deals. They offer software at one-time, discount prices. These deals provide access to the tool for the lifetime of that product. With this option, buyers avoid making monthly payments.
Taking advantage of this feature is an absolute must. After a certain amount of time, the product pays for itself! One of AppSumo's main goals is to help customers save money.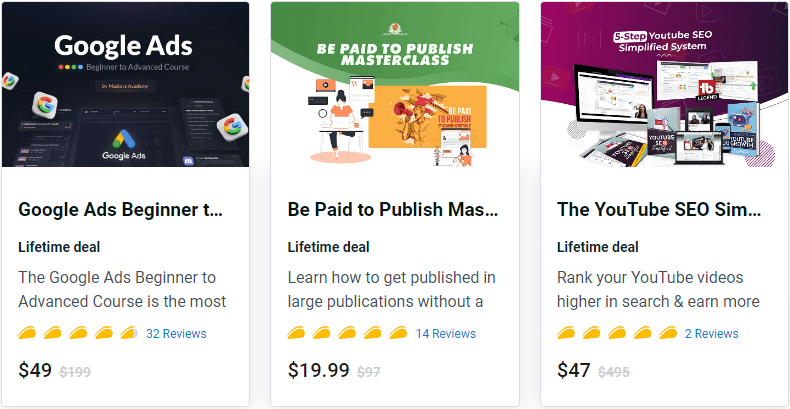 Some deals are limited to one user. If your company has several individuals that need access to the product, AppSumo offers discounted rates per additional user.
The deals have a limited purchase time, so it is best to buy them as soon as possible. If there is a deal that you don't need immediately but could use in the future, it is wise to purchase it for a later date.
Deals can sell out at any moment, and only a limited amount of discounts will resurface after they've expired.
An arrangement such as this is highly beneficial. However, Appsumo cannot guarantee that the product will always be available. There is a chance that the company will go out of business or they will discontinue the product.
These things are beyond AppSumo's control. They make every effort to partner with businesses that have promising futures.
Each item comes with a 60-day, full money-back guarantee.
Software
Members can browse over 1,400 software deals. Products can be sorted into categories or filtered by price or ratings.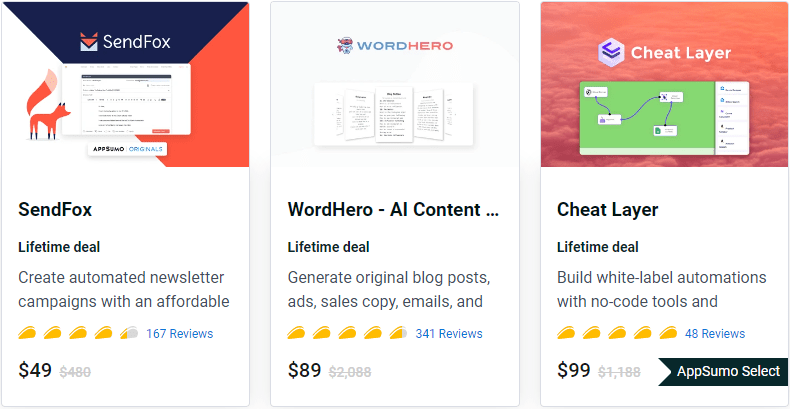 Software categories include:
Operations
Marketing and sales
Customer Experience
Build it yourself
Media tools
Finance
Development and IT
Courses and Learning
AppSumo currently offers over 300 products in the courses and learning group. These options can be filtered and sorted.
Categories include:
Business strategy and skill
Development
Templates
There are over 150 products to shop for templates.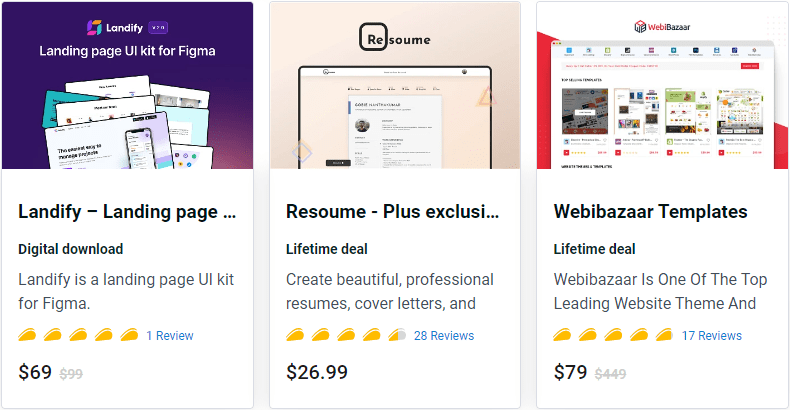 Categories include:
Creative Resources
There are around 120 products on the creative resources page.
Categories include:

Freebies
In addition to exclusive deals, AppSumo has a great selection of free offers to help build your business. They offer a collection of ebooks, pdfs, and online classes to increase business productivity at no cost. There are over 70 free courses available.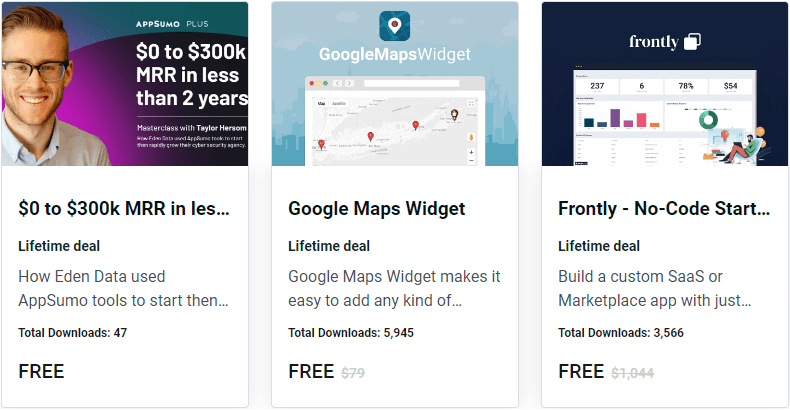 Some of the freebies include digitally downloaded instructions about:
Pricing strategies
Building business relationships
Copywriting
New business startup
Tips for YouTubers
Much more!
Business growth
Working remotely
Creating side hustles
Growing multiple products
Web design and graphics
Members can access the list of freebies from the homepage. Just click the button and explore!
Email Updates
There is an option for Sumo-lings to sign up to get email notifications about new deals.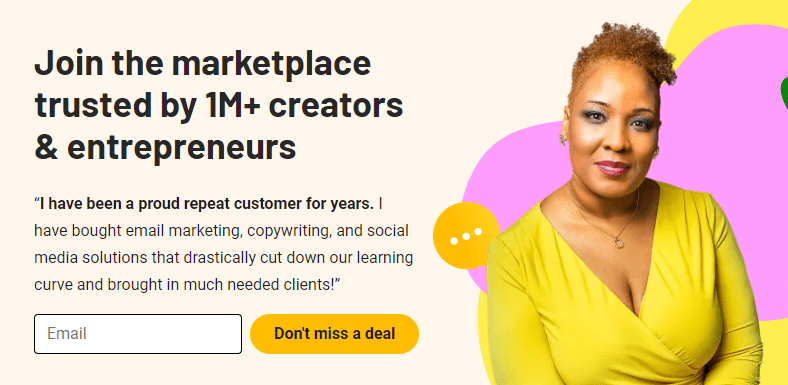 Rating and Reviews
Instead of stars, AppSumo uses tacos to rate products. Product ratings have either 1 to 5 tacos. More tacos mean better reviews. Customer reviews are an excellent feature. This gives potential buyers some insight into the product and how well it works.
The Sauce
The Sauce is an exclusive, private group for tech-savvy Sumo-lings to chat and communicate with other AppSumo members. The Sauce is free to join and offers features such as live chat, access to masterclasses, networking options, and more.
Costs and Commissions
Sumo-lings are offered the AppSumo Plus subscription for an annual rate of $99.
Perks included with this feature:
10% off purchases
Exclusive freebies
Members only access to resurrected deals
Extended access to certain deals
Access to The Sauce
Option to cancel with no penalties or future payments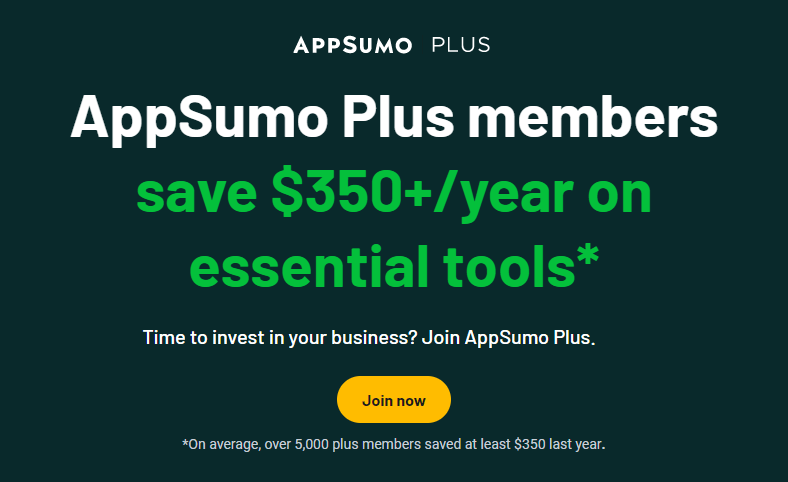 For companies interested in selling their products, AppSumo does not charge listing fees. Partners can list as many products as they desire. AppSumo only charges commission on sales made.
Partners gain 95% of revenue when new clients make purchases. They earn 70% of the profits from established or returning buyers.
Customer Support
AppSumo offers customer support through the help center. There you can find related articles and FAQs to solve your issues. There is also an option to contact customer service if those choices don't help.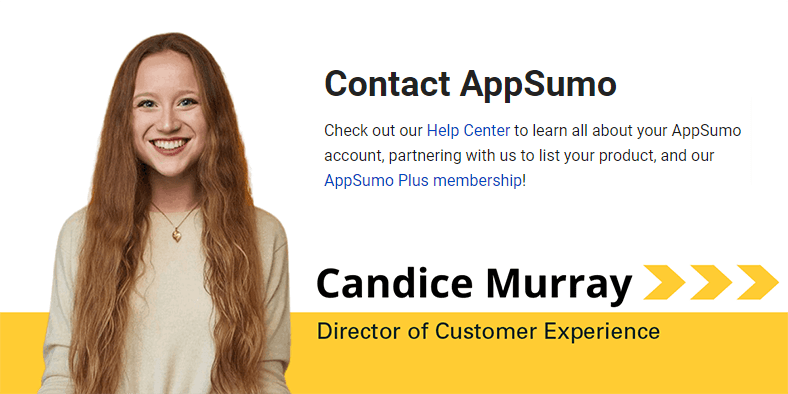 Business hours are from 10 AM to 6 PM central time. Customer support specialists usually respond to inquiries within 1 to 2 business days.
The help center is an excellent resource. Members will find answers and solutions to almost any foreseeable issue.
Members can post questions on specific product pages. Here you can engage with the product owner to gain information. Other posted questions are visible and can provide some insight into different situations.
Codes and Licensing
AppSumo purchases require codes or licensing to redeem or activate the product.
Codes
Most products purchased on AppSumo will require a redemption code. The AppSumo help center contains information about redeeming codes. Users will find step-by-step instructions to redeem codes and gain access to products.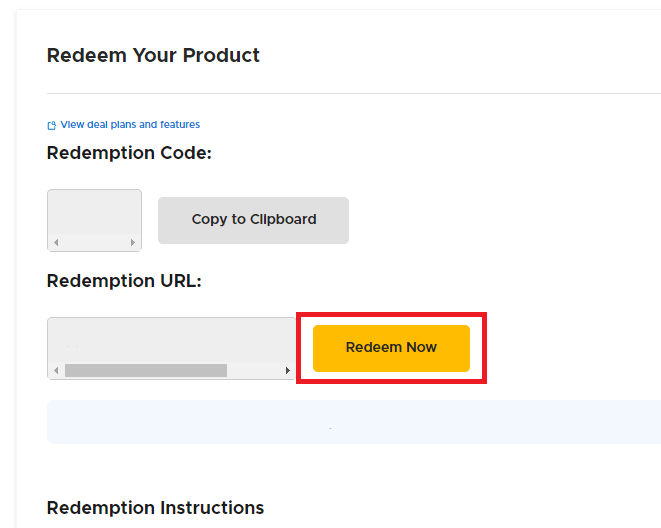 Products that require codes provide different purchasing levels. The purchasing levels include single, double, or multiple investment options. Sumo-lings find these options on the product page under the 'plans and features' tab. There is a list of available features for each option.
Code stacking is the process of purchasing more than one code for a specific product.
Licensing
Select products require licensing. This gives members instant access to the AppSumo partner's site. Licensed products offer different purchasing tiers. Members can upgrade or downgrade between tiers. this is much like the code stacking process.
Instructions for activating a license are on the AppSumo help center.
What Are the Pros and Cons?
AppSumo provides a lot of benefits with very few risks or cons. As with any business, there are always issues that are beyond control. However, in this case, the rewards outweigh the risks.
Final Thoughts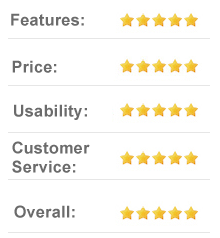 AppSumo is an excellent resource for individuals starting a new business or those who wish to grow an already established business. They offer tools and resources that are exclusive, up-to-date, and easy to use.
These tools increase business productivity and attract customers and clientele.
The website is clear, concise, and very easy to navigate. There are no tricks or gimmicks. What you see is what you get. AppSumo provides a marketplace that connects digital software sellers and users. Members can find almost any business tool needed right at the click of a button.
The AppSumo help center is full of pertinent information. You can find answers to all your questions without contacting customer support.
The sign-up process is quick, easy, and reasonably priced. If you're looking for the opportunity to grow your business and increase success, head over to AppSumo and get started today!