Artlist.io is a subscription service that gives users access to royalty-free music and SFX. They have a catalog of over 820,000 digital assets in plans designed for businesses and individual creators.
About Artlist
Artlist was founded by Ira Belsky, Itzik Elbaz, Eyal Raz, and Assaf Ayalon in 2015. Artlist has been at the top of the game for sound licensing for years and has had clients like Ikea, Google, Samsung, and Dior.
Finding and managing licenses for audio can be tricky, even for experienced creators, and there is nothing more devastating than having your work taken down because you misused audio. Fighting copyright strikes can be difficult and pricey and often costs creators tons of time.
From the beginning, that was the problem that Artlist sought to solve: taking over the work of understanding the complicated world of licensing and copyright so that artists can do what they do best.
Key features
Artlist offers music and SFX assets for creators to use in their videos. They have a massive selection to choose from in both categories.
Music
Artlist offers more than 24,000 high-quality songs in all genres and moods, and they add more every day. You can sort the music you're searching for by mood, theme, genre, and instrument. The different categories make it easy to find exactly the music you want in any situation.
Their music sorting allows you to filter by instrumental, male voice, female voice, and duration, so if you have a specific idea in mind, you'll quickly find a sound to suit your needs.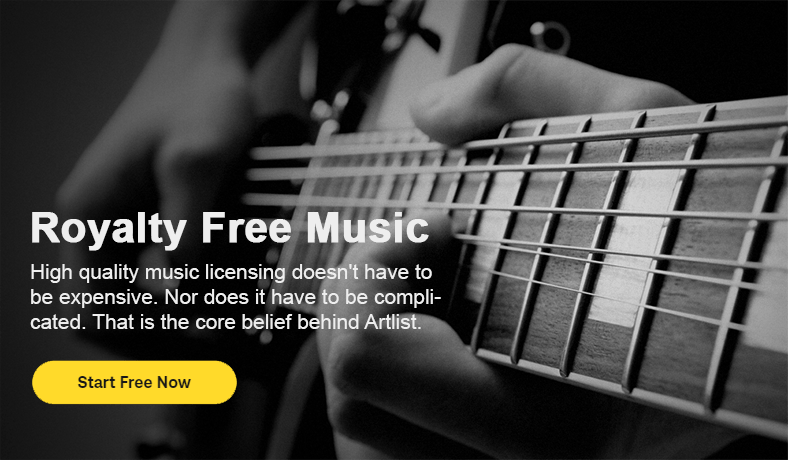 You can also sort your search results by the number of downloads, staff picks, and BPM. The BPM search filter makes it simple to find music that fits what you've already created, and the curated staff picks can help you find pieces for your content that you may not have considered.
Artlist also has Spotlight music collections, which offer songs sorted by theme. Each theme offers an array of songs that center around a certain category. For example, Artlist has a 4th of July Spotlight, which includes tons of classic rock, American country, folk, and more.
SFX
Artlist's SFX library is just as large and diverse as its music library, and their categories and sorting are unmatched.
The SFX library can be sorted by collection, which will give you a ton of sounds that fit a similar theme. These curated playlists put everything that you need for your content in one place or inspire your next idea.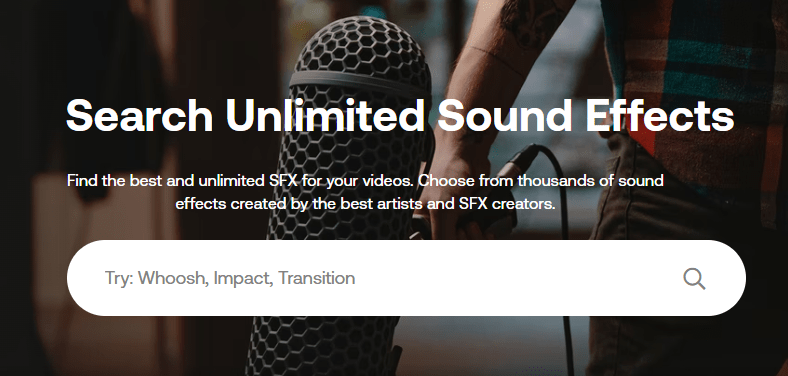 For example, Artlist has a Gameday collection. This collection puts various sounds like announcers yelling, balls dropping, roaring crowds, and even marching bands in one convenient location.
The sound collections put together by Artlist make it easy to find assets for your content, and with the variety and quality of sounds that Artlist offers, you will find what you need for even the most niche project.
Catalog
Artlist has more than 24,000 different songs available for download and even more SFX. In addition to their already existing catalog, Artlist adds new music and SFX every day, so there is always something new for creators to discover.

Artist Empowerment
One of the best things about choosing Artlist for your audio needs is knowing that they have a passion and care for the artists they represent. Artlist focuses on indie musicians and fair practices for those on their platform, so you know that other creatives are getting a fair shake.
Pricing
Artlist offers four pricing plans to help you find a good fit for your budget and scale. The plans are split into personal and business categories, so whatever your needs may be, Artlist has a plan for you.
Individual Pricing Plans
As an individual, you can subscribe as a "Social Creator" or "Creator Pro." These services offer different licensing rights, but both will give users unlimited access to both the SFX and music libraries.
Social Creator
$9.99 per month billed annually/ 14.99 per month billed monthly
The Social Creator plan is designed for individual creators. It will allow you to use their audio, both SFX and music, on one channel per social media platform. Social media platforms included are YouTube, Facebook, Instagram, Twitch, Podcasts, and Tiktok.
If you have more than one channel on any of these social media sites, or you have other places that you want to use audio, then becoming a Creator Pro is a better fit.Get Started
Creator Pro
$16.50 per month billed annually
The Creator Pro plan is far more comprehensive and inclusive than the Social Creator plan. This plan will give you unlimited access to all of their libraries, which you can use on any platform you want, including paid ads and TV.
Becoming a Creator Pro plan will even allow you to access their libraries for client work, so if you're a freelance editor, this plan will suit all your needs. While the Social Creator plan will only license audio for one social media platform, you may use the licenses provided by the Creator Pro plan on as many platforms as you like.Get Started
Business Pricing Plans
As well as plans designed for small creators and individuals, Artlist has plans designed with teams and businesses in mind. Under business pricing, Artlist offers a "Team" plan and custom-designed enterprise plans for larger companies.
Team
$28.20 per month billed annually for two members
The Team plan is designed for teams larger than individual creators but smaller than large-scale businesses. The Teams subscription will give multiple members unlimited access to Artlist's content library, with unlimited uses on social media and all other platforms.
The Team plan does not include broadcast licensing as the Creator Pro plan does, so if you're using their catalog to create advertisements or content for scale, multiple Creator Pro accounts may be better suited to your team.Get Started
Enterprise
For custom pricing, contact a sales representative.
Enterprise plans are available from Artlist for organizations of 100 employees or more. This service will give users licensing rights to use sounds in games, apps, software, and more.Get Started
Artlist licensing
When you subscribe to Artlist, you get a wide array of assets to use, but there are certain restrictions and policies on how they can be used. Any assets you download using Artlist cannot be relicensed or sub-licensed to anyone else, and you may not distribute them as your own.
Artlist audio licenses are valid on every platform, barring games and apps, which can only be licensed through the Enterprise plan. For the Creator Pro plan, you can use any audio on any platform, including commercials, streams, TV, and broadcast.
Keeping Assets
If you sign up for a Creator Pro or Team plan, everything that you download is yours to use, always. You may continue to use all downloaded assets even if you cancel your subscription. If you use the Social Creator plan, you may continue monetizing the videos you have already created, but you may not make new content with previously downloaded assets.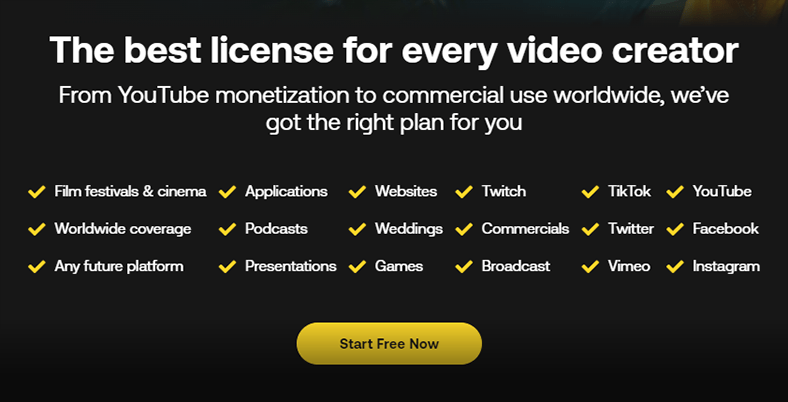 Download Limits
Artlist limits the number of downloads that you get per day to 40 tracks and 100 SFX. The limits do not change if you have a different subscription level. These limits are designed to ensure fair use of the policy that allows ex-users to keep their assets.
Future Platforms
The internet and popular platforms are constantly shifting and changing, so Artlist has taken a proactive stance in its licensing promise. Your content will be protected on any future platform, as well as the current most popular platforms.
Artlist Customer Service
Artlist offers excellent customer service for any issues that may appear while you're working. If you are subscribed to their enterprise plan, you even gain access to their premium customer service and dedicated curation services.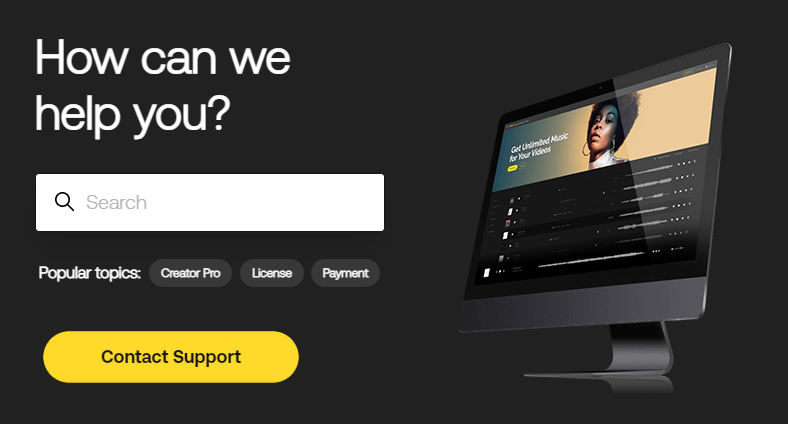 In addition to its customer support, Artlist has an active community page designed for subscribers to share ideas and find answers.
Final thoughts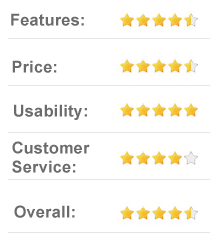 Artlist.io has some of the best features available in any audio subscription service. Their categories and sorting tools are unmatched, making finding what you need a breeze, and their licensing policies mean that you won't lose rights to your work.
Overall, Artlist's vast array of quality audio options, thorough search features, and generous licensing rights make it far and away the best audio licensing service available.
Whether you're an individual creator with one channel or a large business with many audio needs, Artlist.io can provide you with everything you need to create.