The role of IT is vital in the developing world of technology. And that's the reason why Atera.com was built.
Atera is a global growth equity firm with decades of experience providing support. It offers remote software that simplifies the work of support service providers. As a result, it helps to save time, money, and energy.
Atera enables IT professionals to shift from being task takers to problem solvers. Its vision is to transform the IT industry with the latest technology and create a working environment for healthy, contented employees. The company's values are to stay open and honest.
Atera has dared to be resourceful and courageous to make products that bring change to the world of technology. It enables its clients to complete tasks with ease.
If you're a software engineer, IT specialist, or a support-providing company, you have a reason to learn more about Atera. So let's dig in.
Top Features
Below are the features:
1. Remote Monitoring and Management (RMM)
RMM software is an application that IT service providers use to manage their clients' IT infrastructure and systems.
The software is a foundation application primarily for service providers whose business model is based on being able to deliver services remotely. RMM gives users control over their network and the ability to manage all activities on a network.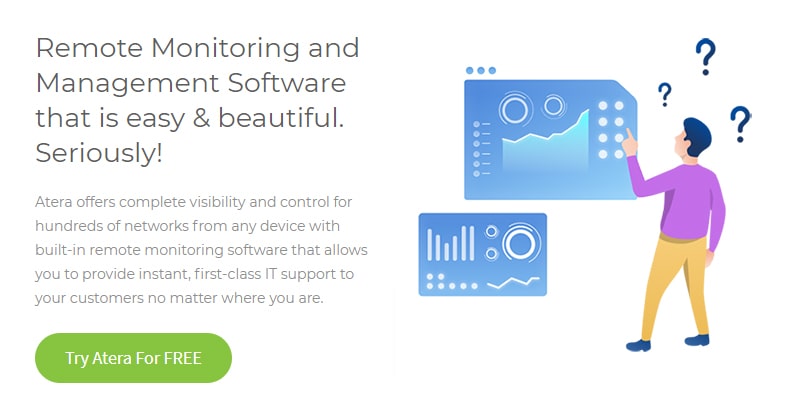 It provides:
Real-time monitoring and management
Full access from all types of devices
Full support for servers, workstations, and network devices
Connect to devices and users with robust remote control
Automated OS and application patching
Sophisticated auto-remediation workflows
Integrated endpoint protection and backup
2. Professional Service Automation
PSA software helps organizations meet project schedules. It also helps to divide resources for projects to keep track of employee time and gives records of incurred expenses for billing. It also assists in managing business processes to help clients run their day-to-day operations without hitches.
Its key components include:
Project management
Resource management and time
Expense management
Customer relationship management (CRM)
Service desk software and reporting with dashboard capabilities
3. Network Discovery System
Atera's Network discovery system is a tool used to track networks. It's good software for initial onboarding. It assists sales managers and contract managers give a precise price estimation for services by scanning and making sure network inventories are accurate and up to date.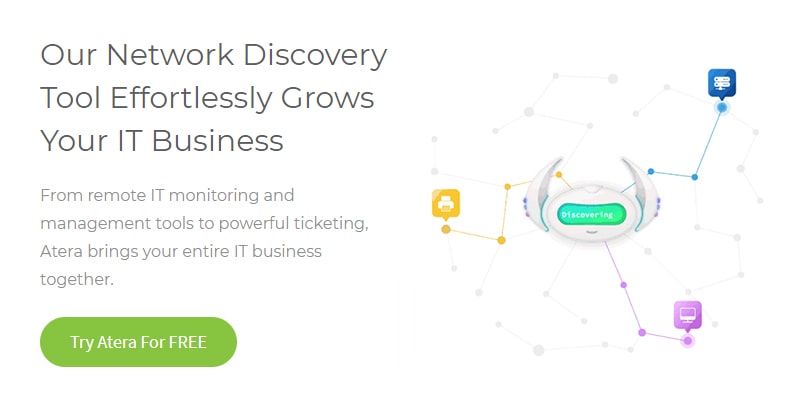 Network discovery is suitable for workgroups and enables visibility into assets and devices on the local area network (LAN). Breakdowns include connected devices, OS versions, workstations, and servers.
The network discovery system uses WinRM to access WMI monitoring. It provides flawless remote agent installation within the network discovery scans.
4. Remote Access Software
Remote access software enables a local user to connect and access a remote server or network. It can connect to two or more computers/networks in different locations.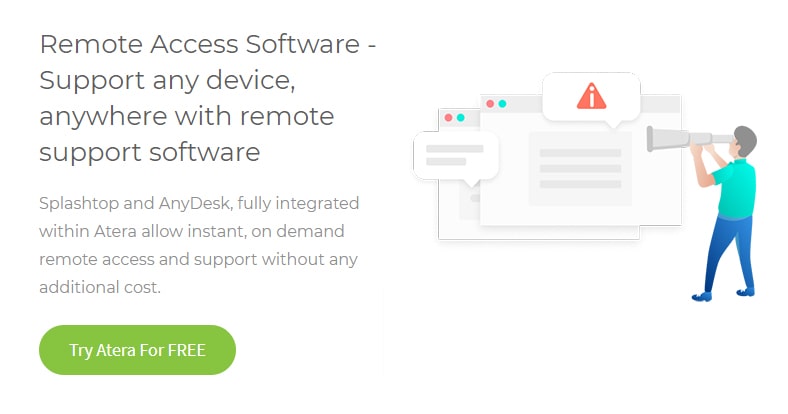 Remote access software installs or deploys over the internet through remote access server. The software allows clients to connect from home to their computers at work. It also enables clients to run programs or sort out technical issues from their homes.
5. Project Reporting and Analysis Software (PSA)
Project reporting and analysis software gives customers a general view of their business and provides actionable insights from your reports. It uses intelligent data to measure customer profitability, tracks timesheets, and understands technical performance with one plan of action.
6. Integrations
Atera makes it easy to stitch together different functionalities. For example, it can combine functionalities like monitoring management and automation from a single console.
Atera allows the integration of the RMM and PSA software. As such, they are bringing business to a whole new level.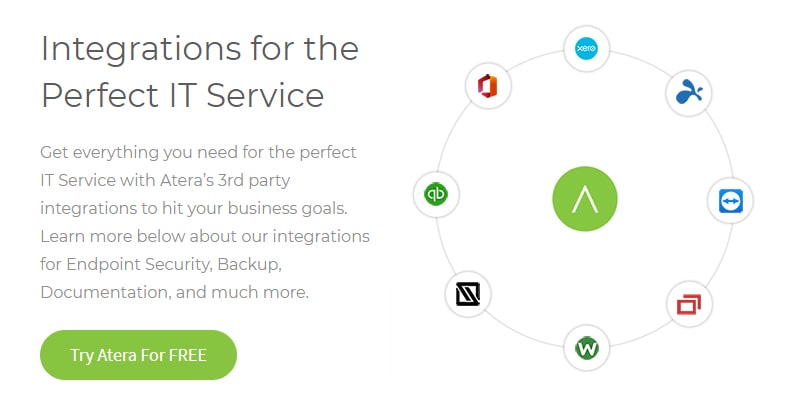 PSA and RMM tools integration can automate many things done by hand. Atera helps you enjoy the benefits of the service desk module. These include:
Being able to cater to your clients without face-to-face interaction.
Helps your clients collect tickets via email, phone, or the web portal and track those tickets.
Helps in streamlining desk operations.
7. Patch Management
Patch management oversees updates to network equipment, software products, and applications. This helps keep your business secure from cyber-attacks and your IT services running efficiently without network disruptions.
It helps ensure you're entirely compliant with requirements and that your software runs at maximum performance.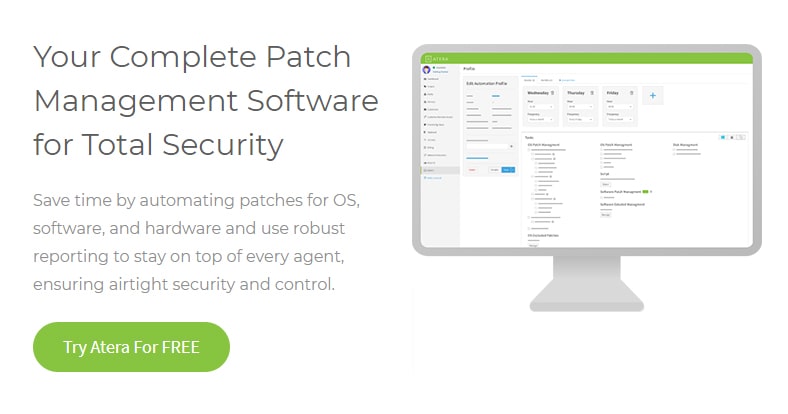 A well-ordered patch management approach should include being aware of and updating all patches, getting the correct patches for specific systems, keeping track of your patch schedule, and methodically testing systems when the patch has been installed.
Atera allows users to automate patch management, which can help make your patch management approach more streamlined and improve the reliability of your network. So updating patches manually can be a thing of the past with Atera.
Why Choose Atera
There are numerous reasons to choose Atera over other software. This is because:
It offers a variety of features. These can work alone or be integrated to make a business's work more accessible and more efficient.
It invests in the community to make new and better products.
Their pricing is one of the best on the market, and the quality of their products makes it worth a try.
It offers unified packages such as RMM/PSA and helpdesk integration systems. These packages are also cost-effective.
It provides one of the best ticketing services. This ticketing service allows users to report issues in real-time and get a prompt response from technicians.
Browsing through their products is much more accessible. Their colorful dashboard and the layout help customers to see what's important.
Atera Commission/Costs
Unlike many software companies that charge software per device, i.e., a workstation or a machine, and have added costs for any new joining server—Atera charges per technician. A technician can support many customers with an unlimited number of devices.
Another great pricing feature is that Atera allows you to grow without penalizing you. Instead, you'll be charged a fixed monthly fee for using their software, no matter how much your network expands.
There are no hidden costs with Atera; the pricing remains the same no matter how many devices you use.
Atera Customer Support
Atera offers a customer relationship management (CRM) module. Here users can see customers' databases, contacts, contracts, and tickets. Their systems have an encrypted password repository. This type of password ensures your account stays secure in a data breach.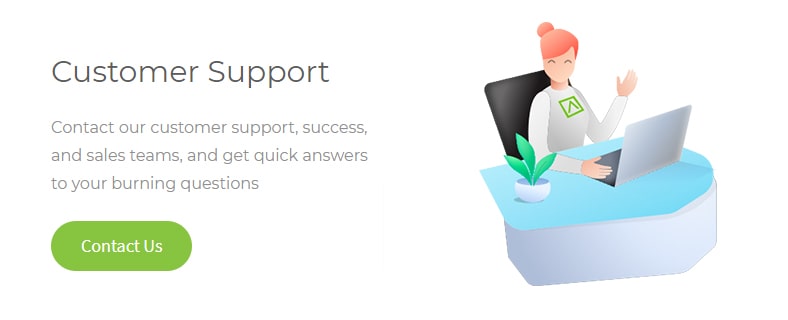 Atera's help desk supports customers and empowers employees with a knowledge base that keeps them up to date. Their customers also have access to a "customers portal," where they can see the status of their tickets.
Atera Licenses/Regulation
Atera's cloud IT management service | "Software as a service" (SaaS) is available through a web portal. Saas software delivers information over the Internet as a service.
Atera's SaaS software is easier and cheaper to use than other software. It is available in the cloud. At the same time, other software needs installation and maintenance. SaaS clients do not have the burden of having to install complex software and hardware.
After complying with Atera's terms and making the necessary payments, Atera grants a limited, personal, non-exclusive, non-transferable sub-licensable.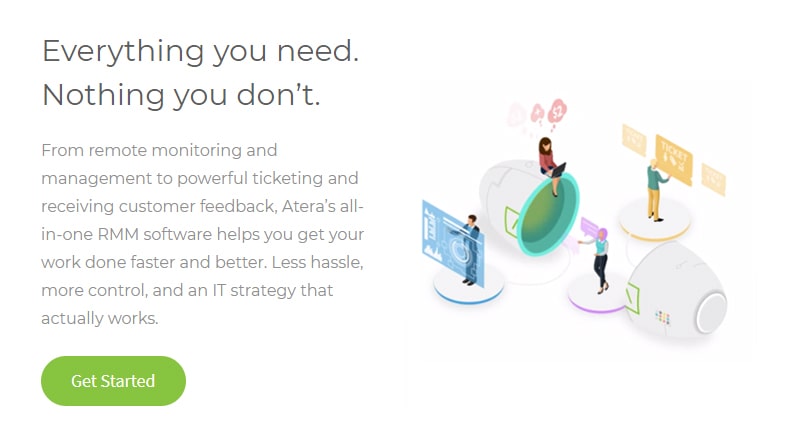 Subscriptions are subject to any restrictions set by Atera's order form. This would include the number of personnel who have access to the service.
All Atera users get non-sublicensable, non-transferable, non-exclusive, non-transferable, limited, and revocable permission to visit and utilize the Atera site for information and personal use.
Atera does not offer file storage services. Thus does not store all the customer data that may be available during the use of the service.
As an Atera user, you will at all times have the proper licenses and consents required for your use. You will thus follow all applicable U.S. laws.
As an Atera user, you must keep confidential all information disclosed to you under the terms and conditions of Atera.
Conclusion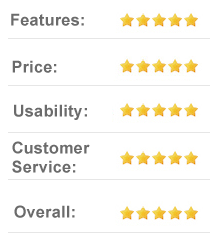 Atera offers a wide range of tools that perform various tasks for monitoring and management. These tools provide better control, combine the entire IT and business worlds, and make all factors of running a business more manageable. What's more, it's an all-rounded remote tool.
Its pricing and quality are its most significant selling points. Atera has managed to bring a massive change in the world of IT. It has not stopped innovating.
It has put its client's needs first by providing satisfactory services worldwide. They also take pride in listening to their customer's needs through excellent customer service.
Any IT service provider can benefit from Atera's services, so they shouldn't be overlooked.