Forex and CFD brokers worldwide come and go—which is why you need a global platform you can trust.
ATFX.com provides future traders an opportunity to trade in several different markets at low commissions and spreads.
This review will cover the most prominent features of ATFX.com and if it's worth it to sign-up.
About ATFX.com
ATFX.com is a forex and CFD brokerage launched in London in 2017. They are known as the ATFX Group, with a vision to create a service with no limits, offering numerous instruments to trade.
They have five company values:
High standards: ATFX continues to raise the bar every day
Be the guide, not the hero: ATFX believes in equipping traders with the knowledge to succeed.
Invention: Always seeking to improve through an evaluation every day
Simplicity: Making trading as easy as point, click, trade
Client goals come first: ATFX is designed with the client's priorities first and foremost.
ATFX provides company news to share with clients, showing they're more than just a brokerage. For instance, ATFX donated 1,000 fruit boxes as a donation to NHS workers. Also, ATFX reports their quarterly reports and growth, citing they have grown 41% due to COVID-19 volatility.
ATFX.com currently has 450 staff members, speaking 20 different languages, at 14 locations. They have offices in Europe, South America, Asia, and the Middle East.
Top Features
ATFX.com provides live trading for five different markets using the MetaTrader 4 (MT4) Platform. You can trade on any device, including PC, iPhone, iPad, or Android, or through a web browser. Advanced users can use an EA on MT4 to automate strategies for effortless trading.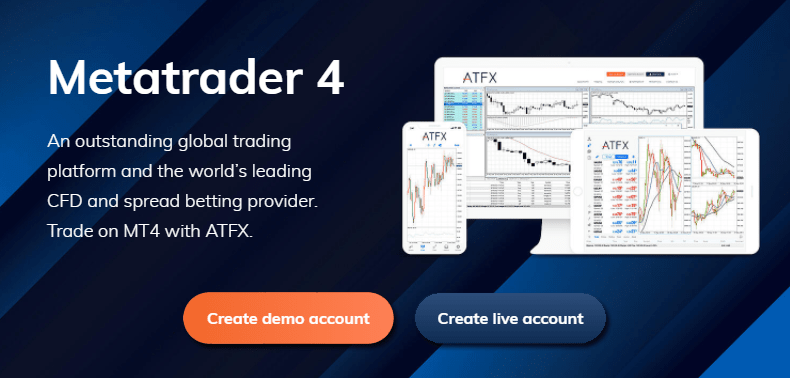 ATFX provides four account types:
Standard: Minimum deposit of $500, no commission, 1:30 leverage, higher spreads
Edge: Minimum deposit 5,000, no commission, 1:30 leverage lower spreads
Premium: Minimum deposit $10,000, $25 per 10 lots commission, 1:30 leverage, raw spreads (0.0 pip)
Professional (must have €500,000 or work in the financial sector): Minimum deposit $5,000, no commission, lower spreads, 1:400 leverage
If you are a new trader, consider using the ATFX demo account to explore the MT4 platform and dive into trading simultaneously.
Also, they provide Edge, Premium, and Professional members with additional research tools and education.
Continue reading for an in-depth look at ATFX's top features that make this brokerage attractive for new users.
Forex
ATFX.com provides competitive spreads on some of the most popular pairs, such as GBPUSD and EURUSD.
Forex trading involves diving into a 5 trillion dollar market, more liquid than the stock market.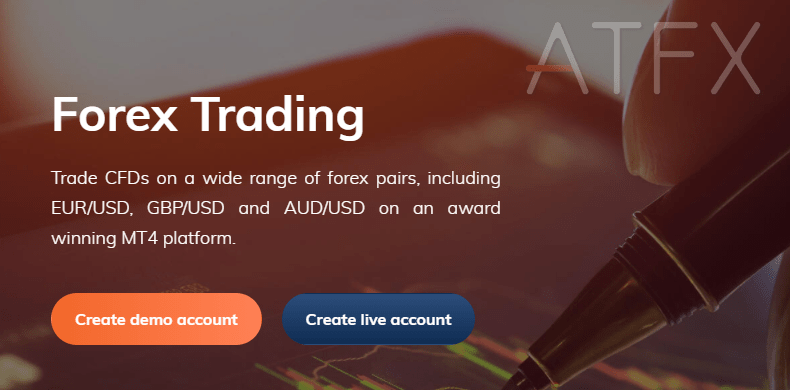 The market is open 24/5, trading over 44 different currency pairs. The most attractive part of ATFX.com regarding forex trading is zero commissions per trade. Although, spreads for specific pairs may be slightly higher than usual.
Indices
Indices trading has been on the rise with its high risk, high reward opportunities in the market.
Stock indexes reflect local economic conditions, providing volatility and incredible daily swings.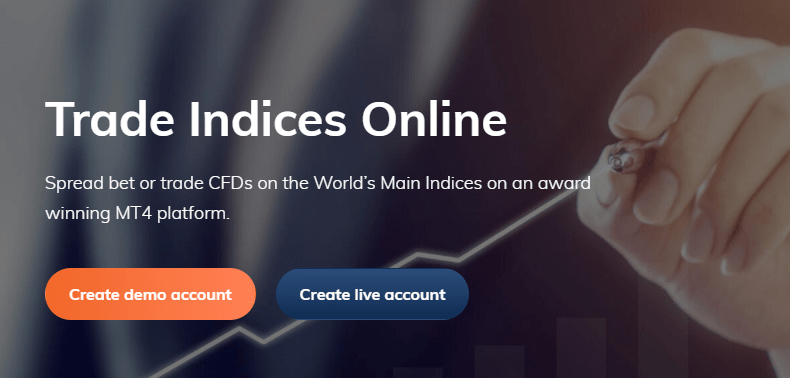 The most popular indices are the Dow Jones (US30), London Stock Exchange (UK100), Nikkei 225 (Japan Index), and Hong-Kong Stock Exchange (HK50).
ATFX.com provides 13 indices overall, ranging from USD, EUR, AUD, GBP, HKD, JPY currencies.
ATFX provides customers 24/5 localized customer support, educational materials, and tools.
They offer tight, competitive spreads on indices, including the ability to manage risk with MT4 effectively. Users get zero commission for these highly volatile markets.
Commodities
ATFK.com offers trading the following commodities:
XAU/USD (gold)
XAG/USD (silver)
The markets for gold and silver have been on the rise due to uncertainty in the future. ATFX.com provides 23/5 metal trading, through MT4, with zero commissions.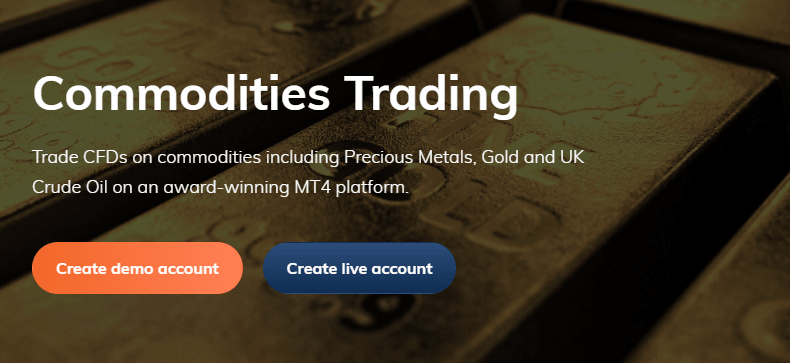 Crude oil has enormous trading volume because of world economics regarding energy and its demand. Positions are unique about oil, as it's affected by politics, military situations, and world economics.
Both precious metals and crude oil provide an immense opportunity with swing trading and high risk-to-reward ratios.
Cryptocurrencies
Cryptocurrencies are often unpredictable, yet the market is open 24/7 with opportunities to ride bullish or bearish trends. Recently, cryptocurrency has been bullish, notably Bitcoin and Ethereum.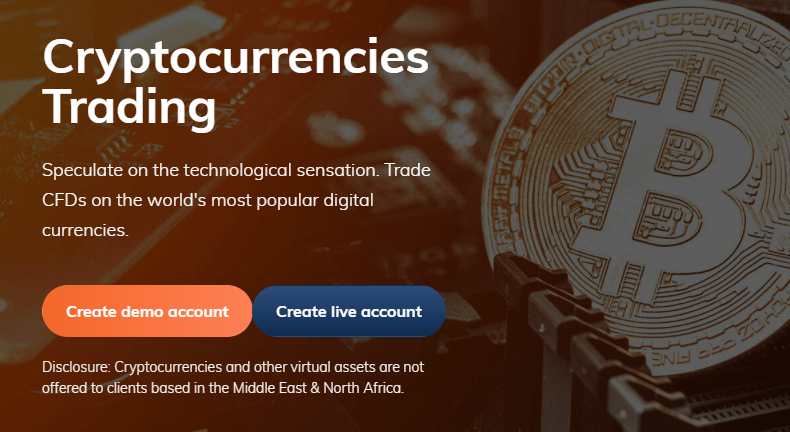 Luckily, ATFX.com offers to trade:
Bitcoin CFD: Minimum spread 40, 50% margin rate
Ethereum CFD: Minimum spread 6, 50% margin rate
Litecoin CFD: Minimum spread 5, 50% margin rate
Cryptocurrency is still currently in the adoption phase, with many institutions and countries skeptical of the new rising instrument. Blockchain technology remains the most attractive part of crypto, with financial institutions using it for more effective transactions.
Now, trading crypto on ATFX.com allows users to experience the volatile crypto market and reap the rewards.
Shares
ATFX.com offers almost 100 different shares in USD or EUR currency of the most popular stocks, such as Apple, Facebook, and Amazon.
ATFX sources prices from multiple venues for competitive prices. ATFX offers zero commission trading CFD shares.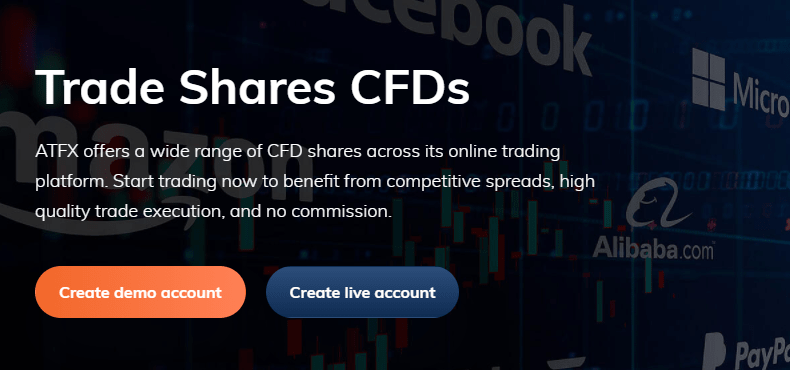 You may take up long or short positions, gaining from potential price movements and fundamentals. Also, trade shares on leverage, even with a small deposit.
Cash dividends are calculated into your account if you hold shares of a company, increasing or distributing dividends to shareholders. Share split or reverse share split changes are reflected on ATFX.com if companies choose to make these adjustments to their shares.
Analysis, Education, and Tools
ATFX.com dedicates to educating its users with trading seminars and webinars. ATFX has more educational videos than its competitors, which are free, requiring registration.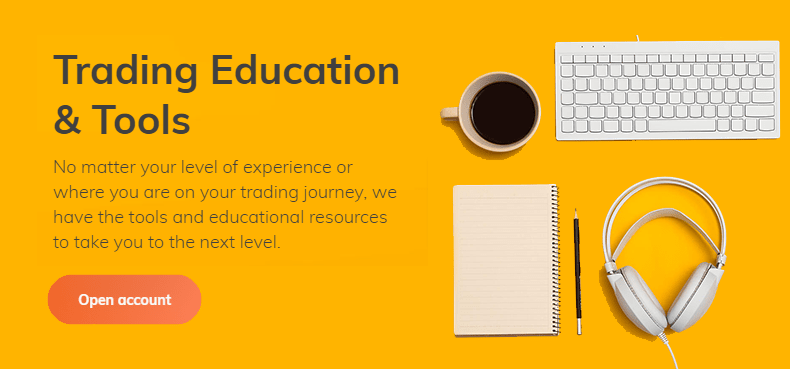 ATFX is partnered with Trading Central to provide expert market analysis. Users receive short or long entry signals, all-day market coverage, view key levels, and lagging indicators. These advanced tools are only available for Edge, Premium, and Professional account types.
ATFX Commission and Fees
As previously noted, there are four different account types: Standard, Edge, Premium, Professional.
Currently, they all offer zero commission on trades, except Premium accounts.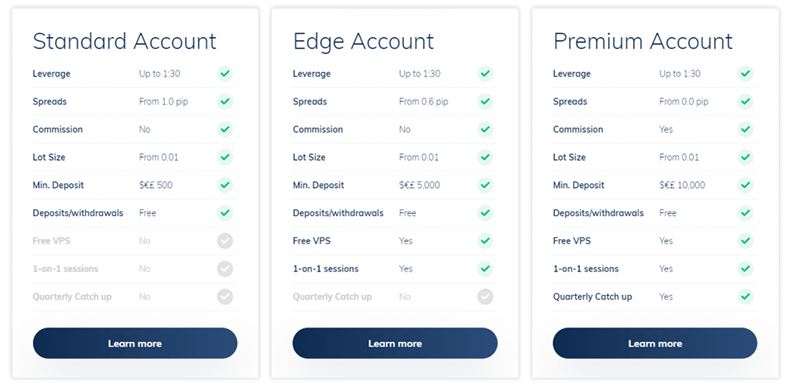 ATFX.com has low fees across the board, including non-trading fees. ATFX will not charge an inactivity, deposit, withdrawal, or account fee. Although, fees for CFDs are average.
ATFX Deposit and Withdrawal Methods
ATFX.com offers three currency bases to deposit: EUR, GBP, USD.
You can deposit using e-wallets, credit cards, bank traders, or debit cards.
Nine options exist with accepted currencies, including:
Visa (USD)
Mastercard (USD)
MPesa (USD)

Skrill (USD)
Neteller (USD)
Nganluong (VND)

Perfect Money (USD)
Cash U (USD)
Bank Wire (EUR, USD)

All deposits require a $50 minimum and take one day to deposit, except bank wire, which requires no minimum and takes 3 to 7 days. Bank processing times for Visa or Mastercard may vary. Also, there are no deposit fees.

Withdrawals offer the same payment methods as deposit, with no withdrawal fees. Before you can withdraw, you must pass ATFX's verification process. Luckily, it's short with fast approval, averaging 1 to 2 days.

ATFX Regulation

ATFX has four different regulators under different entities, including:

ATFX Global Markets (CY.) Limited in Cyprus by Cyprus Securities and Exchange Commission (CySEC)
AT Global Markets LLC in Saint Vincent and the Grenadines by Financial Services Authority (FSA)
AT Global Markets International Limited (Intl Ltd) in Mauritius by Financial Services Commission (FSC)
AT Global Markets (UK.) Limited in the United Kingdom by the Financial Conduct Authority (FCA)

ATFX Country Restrictions

ATFX.com boasts as a global company, opening new locations across Europe, Asia, and South America.

However, it does not provide services to the following countries and their residents:

Canada (Quebec, Provinces of British Columbia, Saskatchewan)
United States
Iran

Democratic People's Republic of Korea
Turkey
Ethiopia
Iraq

Trinidad and Tobago
Sri Lanka
Cuba
Yemen

It is best to call or email ATFX.com directly to confirm if the brokerage allows you to join.

Customer Support

You can contact ATFX through telephone, live chat, or email. The website connects to Facebook chat as well for those on social media.

Live chat may depend on how many are in the queue and the time of day. On one occasion, you may get an instant response, while others may take 30 minutes.

ATFX does lack 24/7 availability, with its office open five days a week. There is also no FAQ or Support Center.

The best way to contact ATFX is by phone or live chat. Email responses are slower than average, prompting users to call a number, where a receptive representative was quick to assist.

While ATFX is average regarding customer service, its phone service is top-notch with a solid live chat.

Final Thoughts

Overall, ATFX.com provides users everything they need to get started. No commissions, low fees, and fast deposit and withdrawal options. Choose from four different account options depending on your capital and experience.

Begin trading in five different markets, such as forex, commodities, shares, cryptocurrency, and indices. ATFX offers the most popular instruments to trade with high volatility and risk-to-reward ratios.

ATFX.com uses the award-winning MT4 platform, which is easy to use and available on most devices.

Also, ATFX quickly assists through the phone or live chat to resolve any issues or answer questions.

Overall, ATFX.com offers over 200 different instruments to trade, presenting users an opportunity to gain profit in any market. If you are a beginner, consider trying ATFX demo trading to become familiar with the platform before using real money.