If fashion is what you need, then BerryLook is the place you need to be. From dress and tops to bottoms and swimwear, ladies of all ages can find exactly what their inner fashionista craves all in one place.
With awesome discount codes, first-time freebies, and free shipping options, price is no concern at this one-stop shopping site.
At BerryLook.com, women can choose from thousands of products in a range of styles. And while this site mainly targets a female audience, they do have a small men's section so the guys can get in on the action.
The global online store was made with the customer in mind, and they uphold that value. Today we're going to take a closer look at this online clothing store based in Hongkong, China.
Site Setup
Some online stores can be very jumbled up and hard to follow. We have all seen the foreign-based sites where the English is imperfect and hard to understand. BerryLook.com is not one of these sites.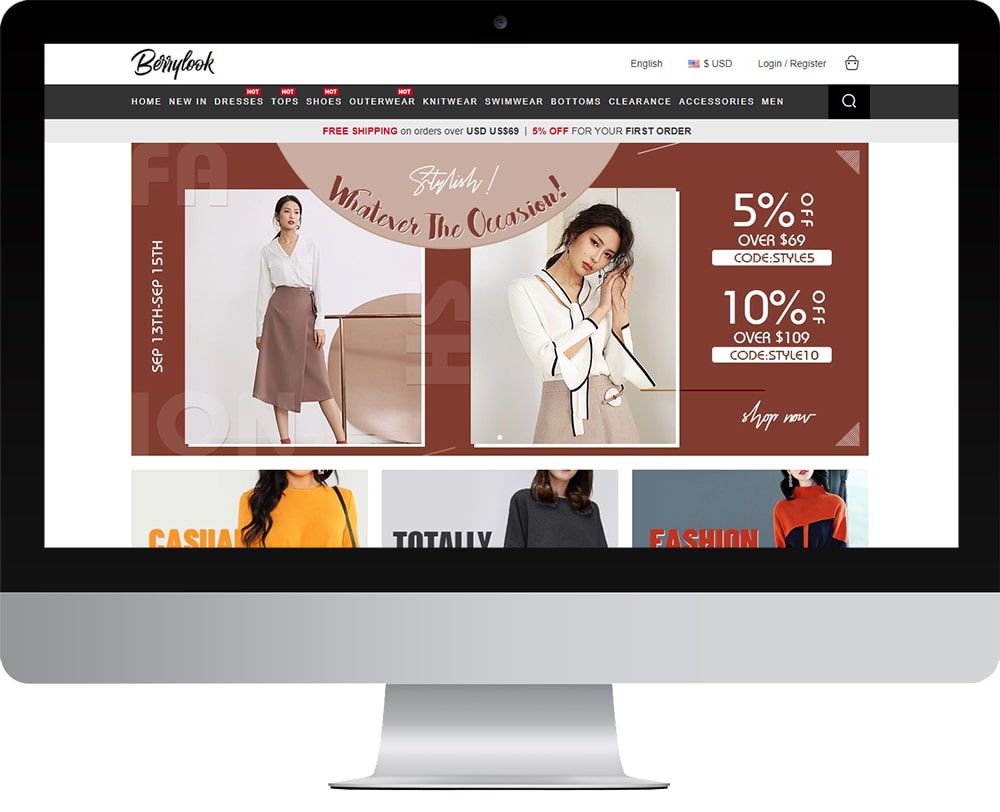 This site pops and catches your eye with vibrant colors and high levels of organization. Rather than searching around to find exactly what you want, BerryLook lays it all out for you in organized categories with clear titles and recognizable labels.
While the labels at the top of the page clearly showcase where to find different items of clothing, the home page boldly displays deals, styles, picture, and new products. Anyone can navigate this website with ease, making their shopping experience all the more delightful.
The Products
BerryLook offers a wide range of women's wear products. Their site is marked by seven clear categories: dresses, tops, shoes, swimwear, knitwear, outerwear, and bottoms. Along with these tabs are the "new in" and clearance.
BerryLook keeps their products inclusive with sizes ranging from small to 2XL. They ensure that everyone can get a taste of the deals, not just certain body types.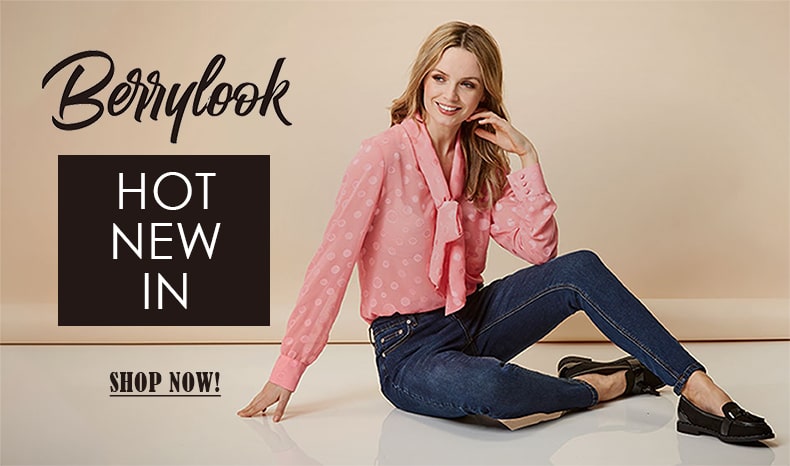 With summer in full swing, the site is featuring dresses, tops, shoes, and swimwear as their hot products. These products sit at the top for the season, earning the most purchases and looks.
Along with your clothing and shoes, you can also find tops of accessories to complete your outfit, from fun and fancy necklaces to handbags, wallets, and scarves. If you're really looking to complete the look, you can even purchase your underwear and socks at BerryLook.
Their outwear department offers tons of hoodies, sweatshirts, coats, blazers, capes, and all kinds of jackets. With over 600 options, there's a little something for everyone's fall and winter style. Fashionable and functional, these options range in price from $10 to $40+, and anyone who has ever bought a new coat knows just how great of a deal that is.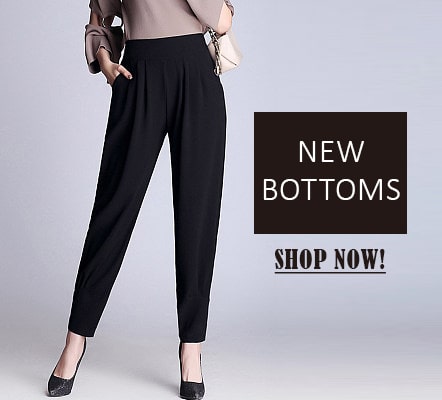 The bottoms category includes items like pants, rompers, jumpsuits, and skirts of all lengths and styles. Flirty jeans and professional attire let you cater your order to suit your needs at low costs of $10 to $30.
In the clearance section, you will find an array of style pieces for as little as $8. While some stores' clearance sections feature items that nobody wants to buy, BerryLook keeps this department just as high-class as the other ones; it's a great place to snag an awesome bargain.
Pricing & Delivery
If you have already been convinced to check out this site by their wide range of products, then their prices will certainly seal the deal. BerryLook is known for keeping their prices low and their beautiful items affordable.
Gorgeous purses valued at $40 go for like $5.95 on this site. Lovely Chiffon floral scarves that would cost a girl $25 anywhere else sell here for $5.
Dresses are one of the popular products listed on this site, and they have more than 1,500 options. Their prices range from as low as $12 to just $30. Their wide stock variety comes at an affordable cost for any and every style.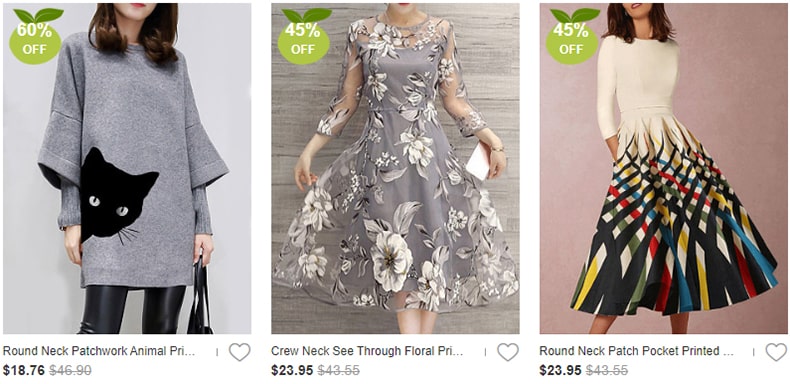 And ladies, we all know how frustrating it can be to try to find the perfect swimsuit at a reasonable price. BerryLook has tons of one-piece, two-piece, and coverup options for as low as $10.
If your weakness comes in the form of a good pair of heels, prepare to drop your buyer's guilt. Over 1,300 shoe styles give you plenty of choices at an awesome price. You can find sandals, heels, wedges, flats, sneakers, and more for prices as low as $16.95. We all love shoes, and now you can get them without breaking your budget.
Delivery and timelines depend on your location since this is an international website. Orders placed in North America are estimated to be delivered within 5 to 12 days. However, if you pay for expedited shipping, you can have your order as soon as 2 to 5 days.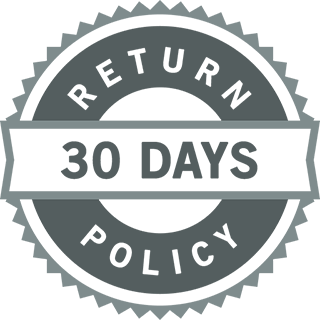 In addition, you can take advantage of BerryLook's return policy, which allows you to return or exchange a product you are unsatisfied with within 30 days of receiving it. Once the company has received your returned item and signed off on their inspection of the product, they estimate that you'll get your refund applied to your credit card within 7 to 15 business days.
BerryLook.com works with PayPal, which is super easy to set up and use with your credit or debit card. They also offer order tracking so you can keep an eye on where your package is in the shipping process.
Special Deals
BerryLook often promotes various discount codes right on their website, leaving them free for everyone to use. For example, during the summer, they've run two codes: HOTT5 and HOTT10 for 5% off of orders over $69 and 10% off of orders over $109, respectively.
If you ask me, any site that showcases discounts right on their site banner is good enough for me. Who doesn't love to save money?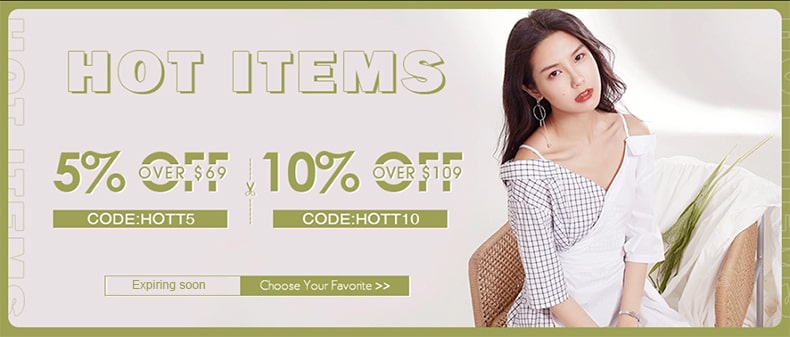 BerryLook is also currently offering free shipping on any order over $69, which is a bargain in itself; there's nothing worse than getting charged and over-charged for shipping fees.
Finally, first-time customers get 5% off of their first order, which is a pretty nice welcoming gift. These generous deals allow both new and returning customers to feel special, welcomed, and like they can afford to get what they want.
Customer Support
According to their online statement, BerryLook values their customer and vows to do whatever they can to make sure the customers are satisfied with their products and their services.
They make it very easy to contact their support team on their "contact us" page. On this page, you can enter your first and last name, your email address, your order number (if you have one), the message subject, and a personal message to the company.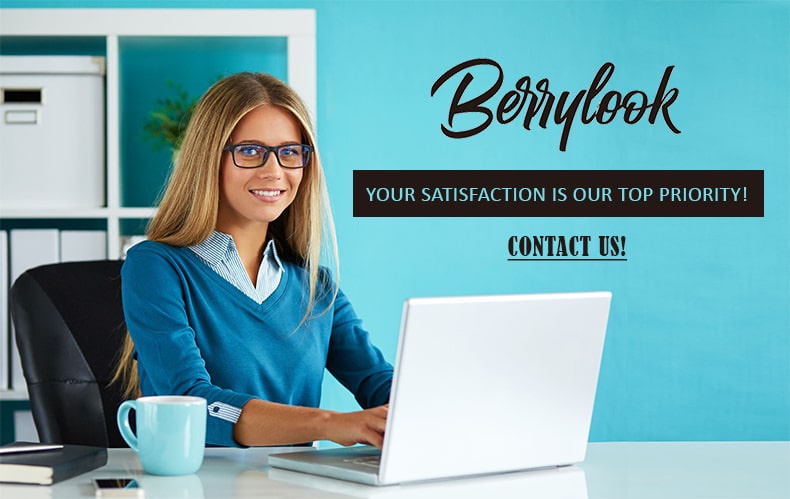 Once you submit your message, you will hear back via email to your personal email account.
Potential affiliates can also contact the site at affiliate@berrylook.com to set up a partnership with the business. The affiliate program management team is happy to work with those who want to partner.
Criticism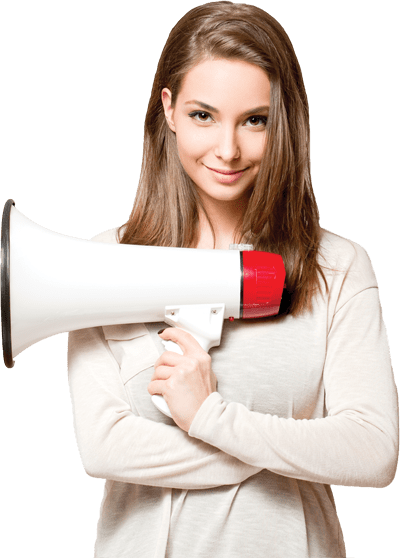 Though there are many positives about this online shopping site, there has also been some criticism to go along with it. It's always a good idea to read through the bad so as to make an informed consumer decision and get a better idea of the company you're purchasing from.
While it's very easy to contact customer support, some folks have qualms about their not-so-speedy responses. Some customers have had issues with having to send more than one email before getting a reply. Sites with the best support will answer quickly, so this might be a red flag for someone concerned about getting in contact with the business.
Others worry about the quality of the products, which is understandable given there are so many sites offering low prices for their clothing. In today's world, most of us know that you get what you pay for. A $5 necklace will certainly not compare in quality to a $200 necklace, but many customers feel they were treated unfairly for paying for low-quality products.
Finally, if you do decide that you are not satisfied with your product and you want to return it for a refund, customers report that this is a timely and somewhat grueling process. You have to be consistently contacting the company to get a refund handed to you; they don't make it easy.
Final Thoughts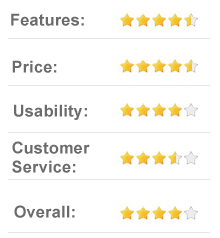 If you're on the lookout for something affordable and cute, BerryLook is the right place for you to go. But, if you want something of the highest quality, you might need to loosen your purse strings and head elsewhere.
BerryLook.com is a great place for stylish girls to explore their passion for fashion and get a good deal on something they will enjoy wearing. No one is pretending that you can get name-brand, designer products for 10 bucks, but I do believe you can get yourself something fun and flirty for the summer.
With a nicely designed site, good discount codes and sales, and even free shipping here and there, it's worth it to try out this company.