Bingbon celebrated its third anniversary earlier this month. To mark the 3-year event, the trading platform announced a trading competition with NFT and USDT tokens as the prize. But how secure is Bingbon? How is the charting interface? Should you worry about trading fees?
If you've been thinking of giving it a shot but holding back due to such concerns, this comprehensive Bingbon guide is for you.
What is Bingbon?
Bingbon is a Singapore-based digital asset derivative trading platform. Established in 2018, the platform has already grown in leaps and bounds and currently has over 500,000 account members with a daily trading volume of about $500,000. Bingbon has teams in Russia, Korea, Japan, and most recently, Taiwan and Vietnam. Plans to expand the service to other countries outside Asia are underway.
Notable Bingbon Features
For a newcomer to the game, Bingbon is doing quite well. Here are some of the features that make it a popular exchanges option:
A Range of Trading Products
Bingbon stands out from the noise through its rich selection of trading products. Users typically get perpetual contracts with both cross and isolated margins. That makes the exchange even more appealing since most traders are already well-versed with such contracts and can confidently place orders.
Traders get USDT-denominated contracts with up to 12 cryptocurrencies. These include:
Bitcoin
Ethereum
Litecoin
XRP
Ethereum classic
ChainLink
Note, Bingbon does offer inverse contracts for Bitcoin and Ethereum. Also, although other popular platforms support a far more comprehensive selection of crypto-assets, Bingbon's range includes the most relevant options.
Besides, the platform makes up for its limited crypto selection through a range of other non-crypto contracts, making it an all-in-one platform. It supports contracts tied to eight equity indices, including popular options like the NASDAQ-100 and S&P 500.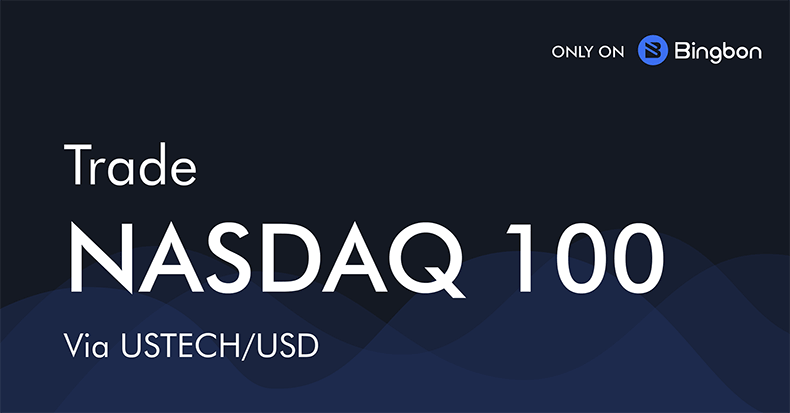 For traders interested in Forex, Bingbon has seven contract forex options. You can also speculate on commodities like gold, oil, and silver. That makes Bingbon one of the most versatile trading platforms around. By allowing users to trade crypto and non-crypto products, Bingbon eliminates the hassle of switching to fiat systems.
User-friendly Interface
Bingbon doesn't just offer a rich array of trading products; it also makes it easier for traders to use them thanks to its user-friendly interface on both desktops and mobile devices. The top of the homepage features options like Buy Crypto, market, copy trade, and blog.
To view detailed charts, click on "standard contracts" on the top left side of the homepage. The middle section of this page features a fully customizable, TradingView-powered chart powered with real-time market prices.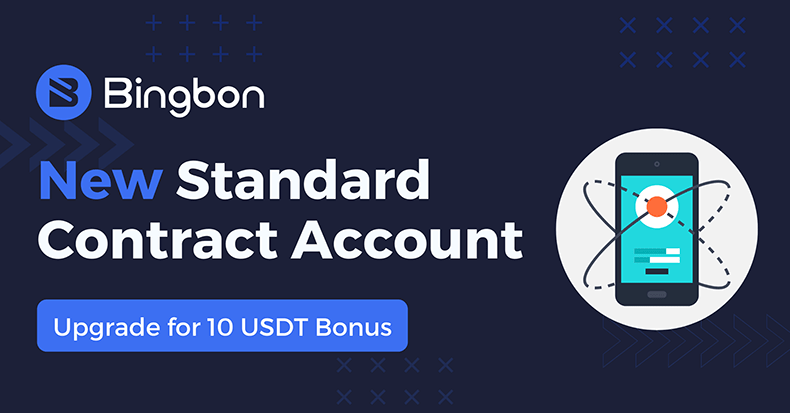 The left pane displays the available crypto-trading pairs, while the right pane shows order settings like long and short positions. For both positions, traders can choose to open either a market or a trigger order.
Exchanging crypto on Bingbon is even easier. All you need to do is click on "market" and select "exchange" on the drop-down list that pops up—no more transferring funds to a spot exchange to convert it to crypto.
You can also buy crypto by following the same steps but select "buy" instead. You get multiple payment options making the crypto buying process even more seamless. What's more, Bingbon offers a comprehensive beginners guide that is a great tool to learn your way around the site even though it is not perfectly worded.
The app is equally easy to use, which means you can trade whenever convenient. You also don't have to be a native English speaker to use Bingbon as you essentially get multiple language options, ranging from Spanish to Turkish. To switch between languages, click on "English" on the top, far-right of the homepage and choose whatever works for you from the drop-down list.
Copy Trading
Copy trading is a relatively new strategy in the finance market and is especially hard to find on crypto-trading platforms. It's one of the features that make Bingbon such a hit. It allows users to follow seasoned traders and even copy their strategies.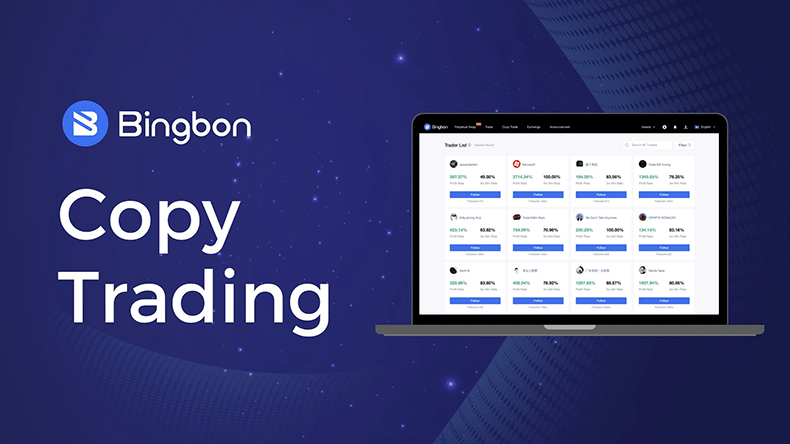 In return, there's an incentive for expert traders to share their secrets by posting data on their trading style setup, profit rates, and other related information. They may also get additional rewards upon sharing. Copy-trading helps Bingbon users, especially novices, to maximize returns while regulating risk.
Demo Trading Accounts
Bingbon offers demo-trading accounts to novice traders interested in testing the waters and individuals who've always wanted to trade but are short on funds. Upon registration, the user receives 100,000 virtual coins called VST.
Each VST stimulates a dollar and is compatible with all of the exchange's contracts. Demo trading accounts are also a good way for experienced traders on Bingbon to try out new strategies.
Leverage
Leverage offers extensive benefits in crypto trading. It magnifies your profits, allows you to maximize on both rising and falling markets, and frees up your capital so you can trade other types of contracts.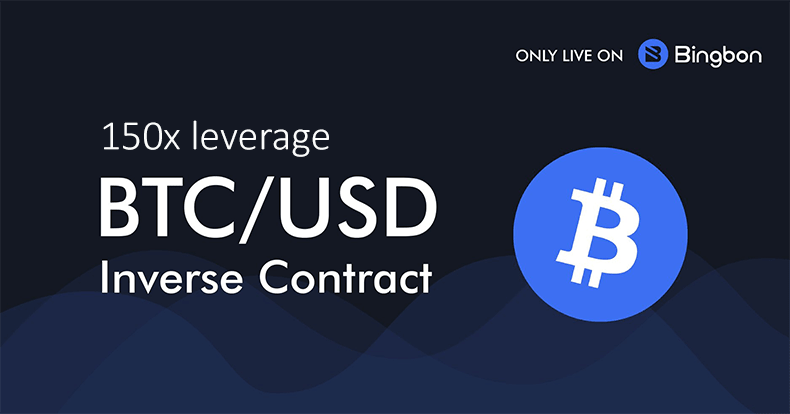 Bingbon offers leverage limits based on the type of contract. For BTC/USDT contracts, you get 150x leverage, while for Eth/USDT, you get 100x. Forex contracts traders on Bingbon get 300x leverage, while equity indices and commodities attract a leverage limit of about 100x.
The high leverage on Forex contracts is due to their minor price movements. While using leveraged contracts on Bingbon, always remember it can be detrimental to your trades as it's profitable.
Bingbon Deposit Options and Trading Costs
Deposits on Bingbon are done using four leading cryptocurrencies: Bitcoin, Ethereum, and USD coin USDT.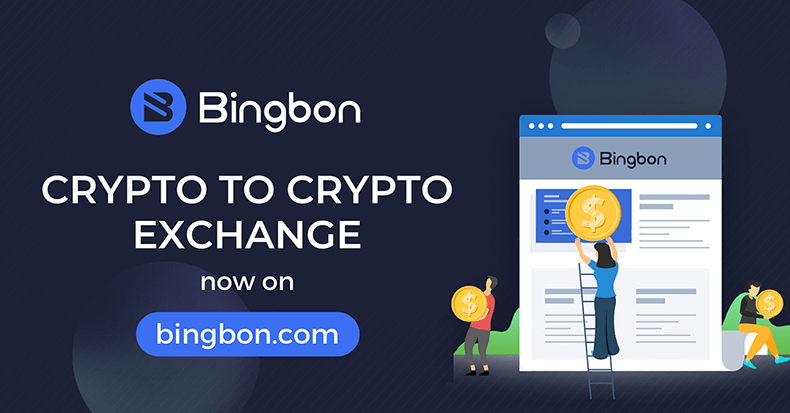 If you don't own crypto, you'll be glad to know Bingbon also features fiat-to-crypto gateways. That means you can buy crypto using fiat currencies without ever having to leave the exchange platform. The catch? There's a fiat-crypto conversion fee, and it's pretty high.
You'll pay a 0.075% fixed fee for any position you open and a 0.2% exchange fee. As for the funding rate, this typically depends on the market and the specific contract. Generally, when the rate is positive, those with long positions pay shorts and vice versa.
Security
Even though there was a DDOS attack on Bingbon recently, no funds were stolen. Other than that, Bingbon has not experienced hacking since it opened its doors in 2018.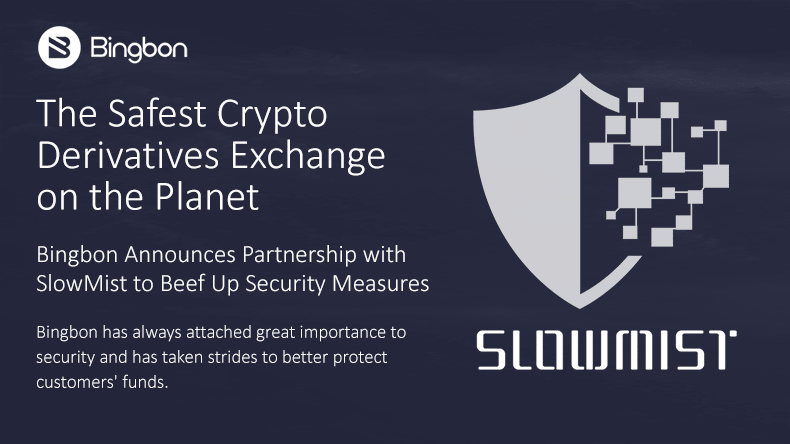 Each user account typically features 2-factor authentication. Bingbon is also known to have efficient security and risk management teams that work round the clock to secure user accounts. For instance, the platform recently partnered with Slow mist, a well-established cybersecurity firm specializing in blockchain ecosystem security.
The duo established a bug bounty program, which is generally a cyber-security strategy. The involved party incentivizes ethical hackers to report bugs and security vulnerabilities in an entity's website and other digital assets. In a nutshell, Bingbon appears to be an exchange you can trust with your digital assets and personal information.
Customer Support Quality
Even though there's limited information on the company's website on accessing customer support, I checked some of the platform's social media accounts. They seem to be quite responsive. They actively respond to customer questions and concerns and regularly post across all social media platforms.

I even checked reviews on Google Play Store, and customer care seems to be doing a good job here too. They respond to customer concerns and promise to communicate the reviewer's suggestions to the relevant parties. However, ensure you do due diligence on their level of customer support quality by contacting them directly first.
Registering on Bingbon
Just like everything else related to the platform, signing up on Bingbon is a pretty seamless process. To register, follow the steps below:
Click on the register option on the top right of the homepage
Fill in your details on the sign-up form page. You can either sign up with your mobile number or email, with both options available on the page. Also, if you have a referral code, you'll see the opportunity to fill it in at this stage
Click on next to receive an activation code to either verify your email or phone number
Click on the link sent to your email, or enter the code sent to activate your account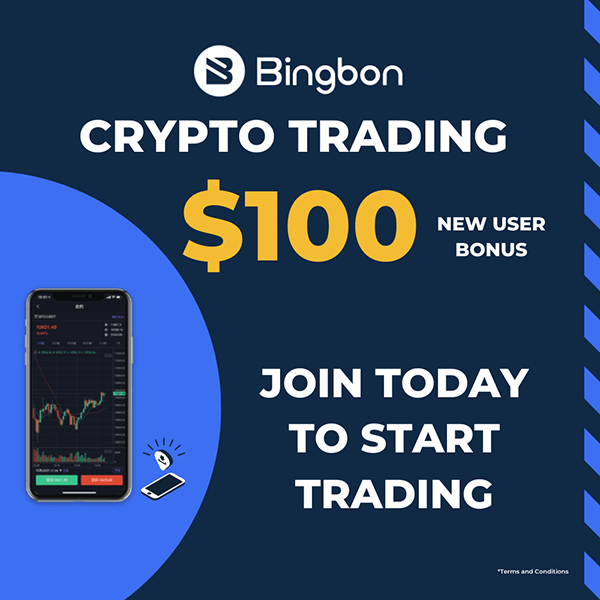 Once you're in, you'll see options such as announcement, the beginner's guide, and must-read before trading and details on the essential recent activities happening on the exchange. At this point, you're set to go. You can either set up your profile, create a demo trading account, or start trading right away.
Conclusion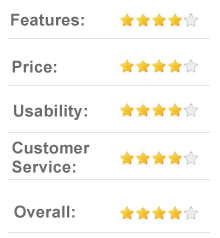 It's safe to say Bingbon was created to make things easier for all traders (both experienced and inexperienced). Everything about the platform, from the user interface to features like copy and demo trading, dramatically simplifies the crypto, forex, and general trading experience. You also get crypto and non-crypto trading products, so you don't have to move between fiat-non-fiat systems.
As with everything else, it's not all perfect. The platform's beginner guide quality is below average, and their cryptocurrency contract selection is quite limited. However, these are no deal-breakers as Bingbon features many impressive features, all geared towards making your trading experience a walk in the park.