Finding a reliable and trustworthy trading platform is crucial since you'll be trusting that company with your investment. It's important to ensure they have proper certifications, an excellent customer service team, and features that make using their platform easy.
For these reasons, we recommend Binomo.com. It's a well-established platform that has nearly a decade of experience helping traders build their investment portfolios.
In this guide, we'll give you background on Binomo and walk you through how their service works so that you can determine whether they're a good fit for your needs.
About Binomo.com
Binomo began in 2014 and has since expanded its services to 133 countries. It's a popular trading platform for Indian, Turkish, and Indonesian residents, although it currently can't support traders from the U.K. and U.S.
Whereas many trading companies cater to either beginner or advanced traders, Binomo prides itself on doing both. They have many resources and support to introduce traders to their software while providing experienced traders with tools to make fast, accurate trades.
One of the biggest attractions of Binomo is that they offer their users the opportunity to do weekend trading. They also have the backing of the International Financial Commission and mobile trading so that you never miss a trade, regardless of where you are.
Top Features of Binomo.com
Binomo offers several features for traders looking to have some of the best resources on the market. Below are some of its most attractive selling points as you work on comparing your options.
Demo Trading
If you're new to trading, the demo account that Binomo offers is priceless since it can save you from making expensive rookie mistakes. But even experienced traders can benefit from using a demo account; you can test out new trading strategies without using your real money.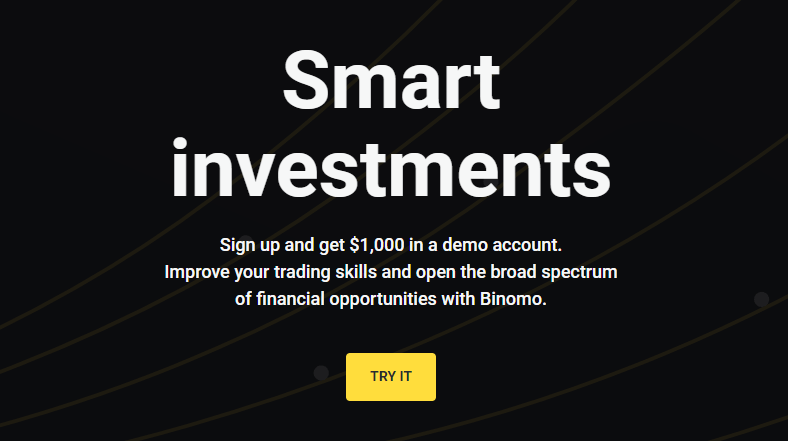 When you sign up for a Binomo account, they'll give you $1,000 to use in a demo account. It serves as a paper trading account, so you won't get to keep any gains you might make. But that means you won't realize any losses, either.
All you need to create a demo account is to sign up for Binomo with an email address and password. To make it even easier, you can sign up using Facebook or your Google account.
Variety of Assets
Binomo offers a massive selection of assets, making it an attractive option for traders looking to diversify their portfolios.
Of the over 40 asset classes you can choose from, currency pairs, stocks, and indices are among the most popular. Binomo only offers high and low trading contracts, but it still stands out from many competitors since it provides highly valued stocks and other assets.
Tournaments and Promotions
Participating in Binomo's tournaments will fuel that competitor's fire inside you if you are a fan of friendly competition when trading. Binomo is constantly running tournaments where they give cash prizes to participants who have the highest profit during a designated period.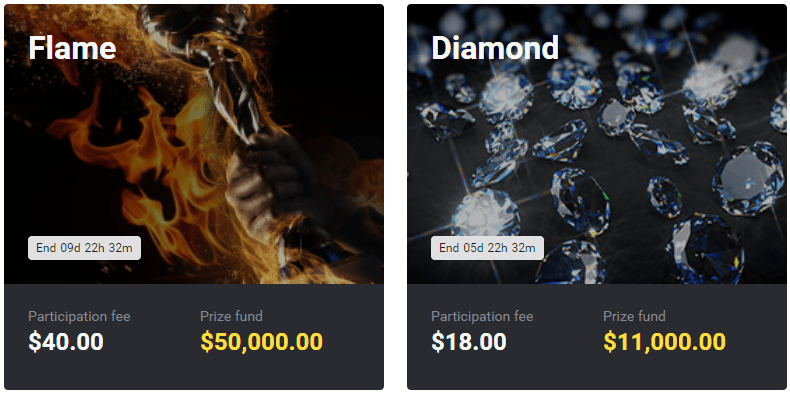 While there are some free tournaments, most tournaments require a participation fee. The tournaments change regularly, so you'll need to watch Binomo's tournament page to view your options.
At the time of writing this article, Binomo is currently running six tournaments. The participation fee ranges from $12 – $40, and the prize fund ranges from $5,000 – $50,000, respectively.
It's also common for Binomo to run deposit and sign-up promotions for their users. You'll need to keep an eye on their promotion page as they rotate them out.
Account Choices
Once you've played around with the free $1,000 that Binomo.com gives you by signing up for their platform, there are three types of accounts you can open: Standard, Gold, and VIP.
The amount you deposit for trading determines the level that you qualify for. And, if you're used to needing a lot of money to reach trading levels with other platforms, you'll be glad to know that reaching the VIP level only requires a deposit of $1,000.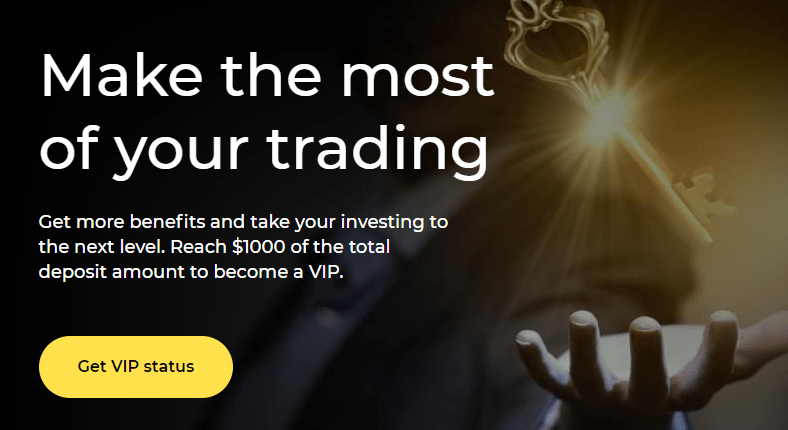 There are several ways you can fund your account, including Visa, MasterCard, Internet Banking, GlobePay, and Indian Exchanger.
Below are the benefits you'll receive according to the tier you qualify for.
Standard Account: You can open a standard account with a $10 deposit. You'll be able to participate in tournaments, will be eligible for bonuses, and can trade the site's most popular financial assets using a fixed income of up to 85%.
Gold Account: You can open a gold account with a $500 deposit. You'll have access to trading more assets, fund withdrawals will only take 24 hours instead of three business days, and they'll give you a 5% weekly loss compensation.
VIP Account: You can open a VIP account with a $1,000 deposit. You can earn up to 200% bonuses, fund withdrawals take four hours, and you'll have access to the most significant number of tradable assets.
Low Trading Amounts
Binomo offers its users the unique opportunity to make trades using as little as $1.
Of course, you can't expect to get rich off using such a small amount of capital. However, once you get comfortable trading using your demo account, easing into trading by using $1 or other low sums is a great way to avoid trade-induced grey hair.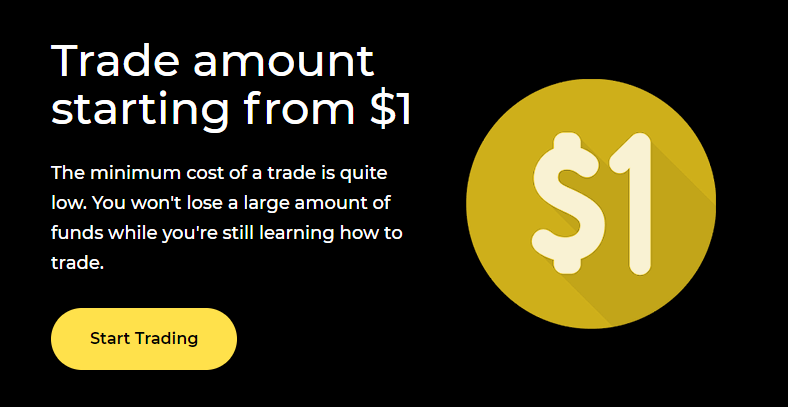 Since Binomo.com has such a large amount of assets, trading with $1 can give you a feel for their movements in real-time without you ever having to worry about losing more than 100 pennies.
Binomo's Fees
Binomo.com has fewer fees than many of its competitors because it doesn't change middleman costs for opening and closing a trade. Instead, they only take a small fee when you profit from a trade.
However, there are some less common ways that Binomo takes fees, which you should be aware of. For starters, if you make a profit of twice the amount of money you want to withdraw from your Binomo account, they won't charge you a withdrawal fee. However, if you haven't earned sufficient profits yet, they'll charge you a 10% withdrawal fee.
Furthermore, if you stop actively trading on Binomo but leave your money in your account, they'll charge you a $10 monthly subscription fee.
Customer Support
When browsing around Binomo.com, they emphasize a common theme—the quality of their customer service team. So, how does this stack up in the real world? Pretty good, if you ask us.
You have two ways to get in contact with Binomo: online chat or email.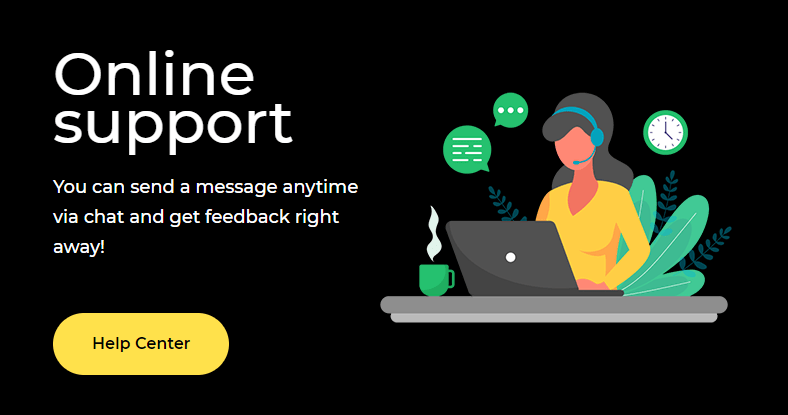 If you choose to chat with them, you can access a live pop-up chat on both their desktop and mobile app. Since Binomo serves so many countries, they offer customer support in several languages that you'll be able to choose from.
We recommend using their live chat when you need a quick answer. However, for less urgent matters, sending them an email is a great avenue as well. Another advantage of emailing them is that you can include attachments to showcase your problem or question, thus helping them to assist you faster.
Binomo's Regulations
Binomo doesn't hide its trading practices behind a questionable screen; it ranks as an "A" member of the International Financial Commission. Therefore, you can expect a high level of service, transparent communication, and coverage with an independent dispute resolution organization.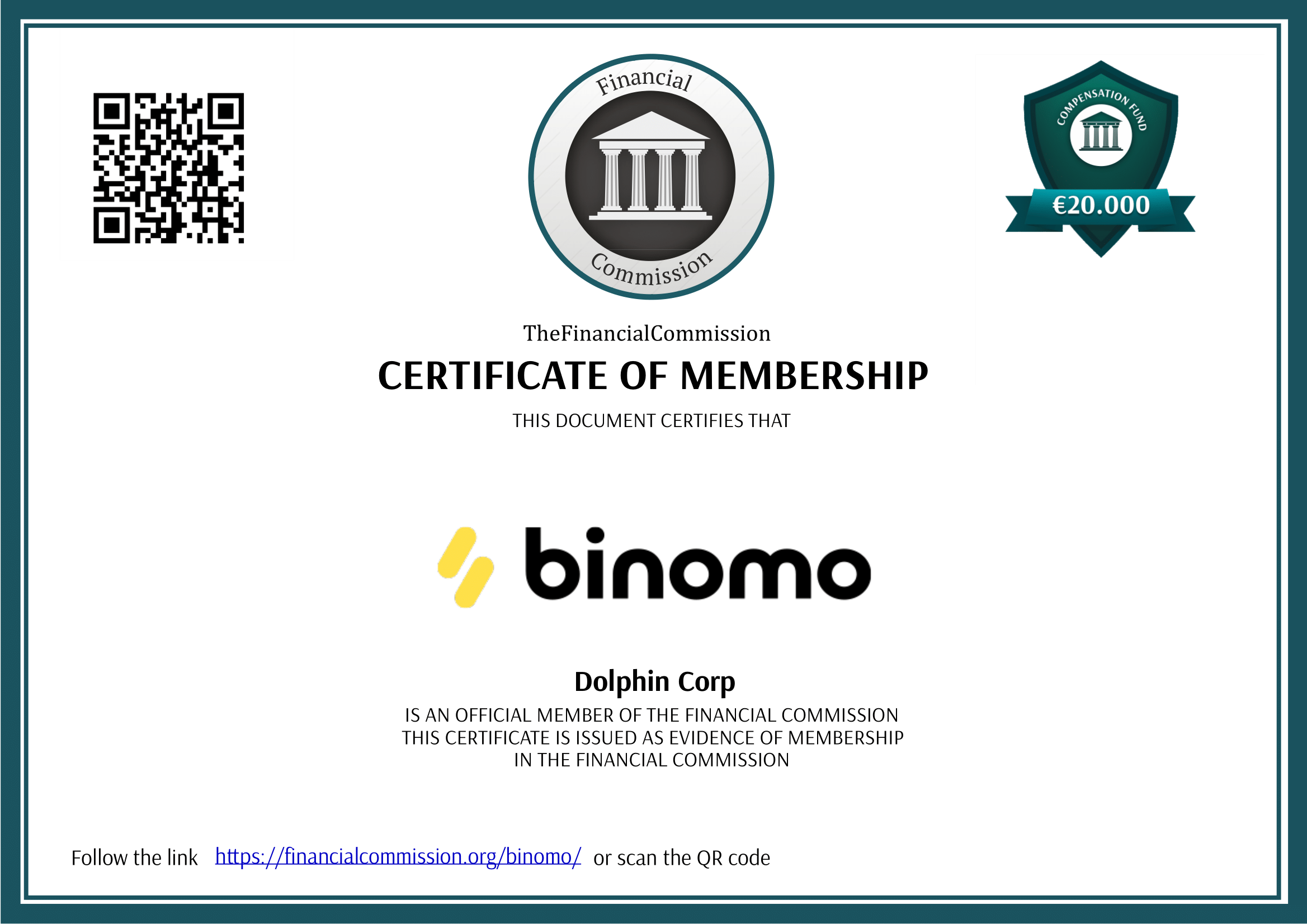 In fact, since Binomo is a member of the Financial Commission, you can receive up to 20,000 euros if Binomo doesn't abide by a determined judgment. Should you have an issue with Binomo after trying to resolve the problem with them, you can file an appeal with the Financial Commission within 45 days of the situation.
Furthermore, every month Verify My Trade audits 5,000 executed trades on Binomo to ensure they happen fairly and reliably. Binomo also has a Certificate for Securities Trading.
Final Thoughts
Binomo is an excellent platform for beginners and advanced traders alike who are looking to have a wide range of assets to profit from.
Their user-friendly desktop and mobile app ensure you have access to your trading account any time of day or night. And given that you can trade on the weekends, non-stop account access is crucial.
As long as you remain an active trader and understand their withdrawal policies, you'll get to enjoy low fees that only occur when you profit from a trade. Their helpful customer service and commitment to set you up for success through a demo account is why they're one of our favorite global trading platforms.