Bitpanda.com is one of the most well-known cryptocurrency exchange platforms available today. Over its relatively short history, the platform now caters to new and veteran cryptocurrency traders, hosting 1.2 million users exchanging digital assets.
Cryptocurrency exchanges are growing in popularity, as traditional traders are finding out more about cryptocurrencies' potentials. As a relatively new market, users need a trusted platform that can help guide them through the changing tides of crypto as it can seem like a young and volatile market.
History of Bitpanda.com
Bitpanda was formerly known as Coinimal and began in 2014. Their 250-personnel team works out of Vienna, Austria. The vision of Bitpanda is to make the crypto exchange more available and understandable to the larger market of traders and brokers.
In 2016, the platform won a startup award and has since become one of the most trusted platforms in the cryptocurrency exchange market.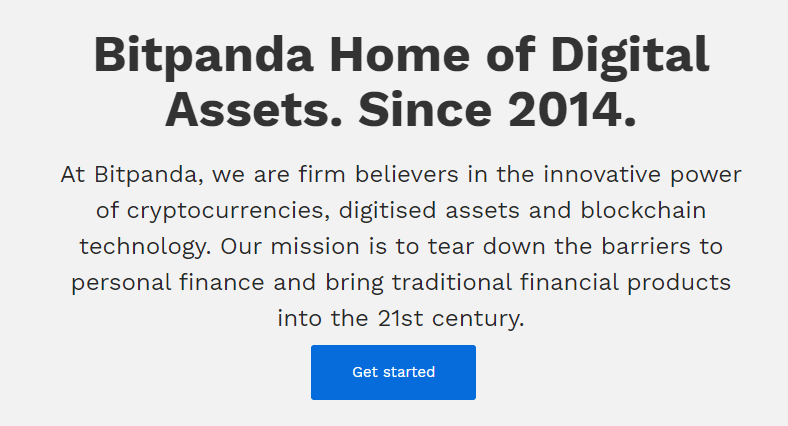 Since 2014, the founders have made Bitpanda an exchange that would revolutionize personal finance by bringing standard finance products into the modern digital age. Users exchange many different kinds of cryptocurrency for fiat currency. It serves as a viable proving ground for new traders to join the crypto market.
Bitpanda users praise the user-interface, simple design, customer service, and speed of the platform. The Bitpanda team is proud of their exchange's reliability and integration. With it, they have brought crypto technology and crypto exchange transactions to a more accessible place for new investors and traders.
Today, Bitpanda services all European and United Kingdom countries. They also work with some Middle Eastern nations. They do not service Bitcoin traders from the US or China. They require a comparatively simple verification process for new users and offer helpful resources for traders to monitor the market and develop strategies.
Top Features
As one of the best crypto exchange platforms in Europe, customers are happy with Bitpanda's service. You'll find several standout features that the Bitpanda team provides that make them a competitive crypto exchange.
No platform is without its faults, but Bitpanda remains a formidable site for people to safely buy, sell, or trade cryptocurrency into a host of other fiat currencies.
Beginner Friendly
One of the strengths of Bitpanda is that it is a platform that anyone can use. It provides new and veteran crypto enthusiasts an easy outlet for crypto transactions and serves to educate incoming traders about the market. There are different profile categories for users of different levels to begin trading.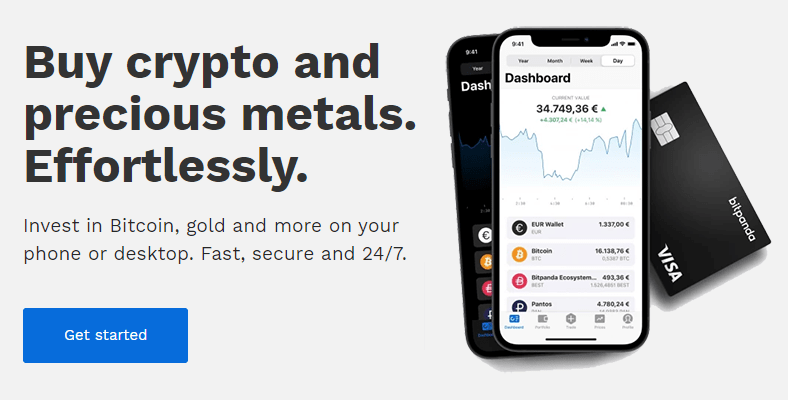 Bitpanda offers new users three profile categories. There is a Starter Level, a Bronze Level, and a Gold Level. Each profile type has specific limitations, so new users can choose a profile based on their experience or the number of assets they want. Also, each account type requires a different level of verification.
The Starter Level only requires the user to enter their email. For this account, the daily buy and sell limits are set at 1000 EUR. Monthly buy and sell limits are 7500 EUR. Total buy and sell limits are 30,000 EUR. This account is best for users who want to give cryptocurrencies a try and learn the ropes.
The Bronze Level features slightly higher daily, monthly, and total buy and sell limits. This profile requires mobile number verification, along with email verification. The daily limits here are 1500 EUR. Monthly limits are 10,000 EUR, and the total buys and sell limits go up to 50,000 EUR. More experienced crypto traders can consider this account to exchange larger quantities.
The Gold Level has the strictest verification requirements because users need government-issued photo ID confirmed with IDNow or through video. At this level, users can buy and sell in much larger quantities. The daily limits go to 15,000 EUR. Monthly limits are as much as 300,000 EUR, and the total is 1,500,000.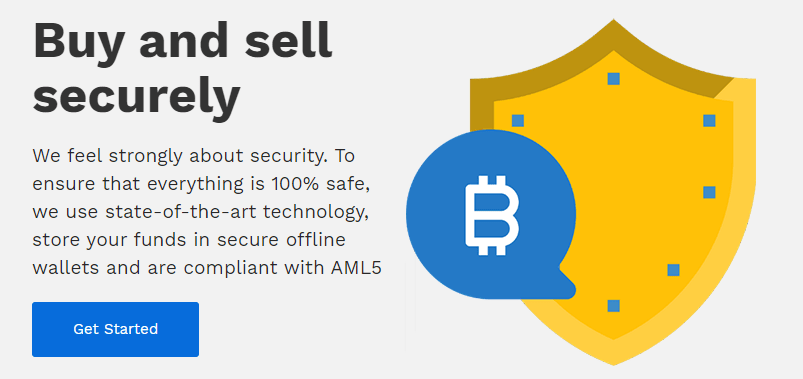 Speed on Bitpanda also comes in the form of the verification process for users. Bitpanda is not inherently private, but it is secure in that it complies with specific regulations. All users must submit KYC/AML procedures and provide photos of their identification documents.
The Gold Level suits experienced traders who have been trading cryptocurrencies for a while. Beginners will likely lean toward the more convenient verification requirements and tighter limits of either the Starter or Bronze profiles.
User Interface
Getting started on Bitpanda.com is simple, making it very inviting for users to begin trading hassle-free. After undergoing the verification process and signing in, new users will see the dashboard with the status of various cryptocurrencies they can trade along with their assets.
Bitpanda offers a user-interface that is easy to navigate even compared to larger and more established exchanges. The platform is fully compatible and functional with desktop, smartphone, notebook, or tablet devices.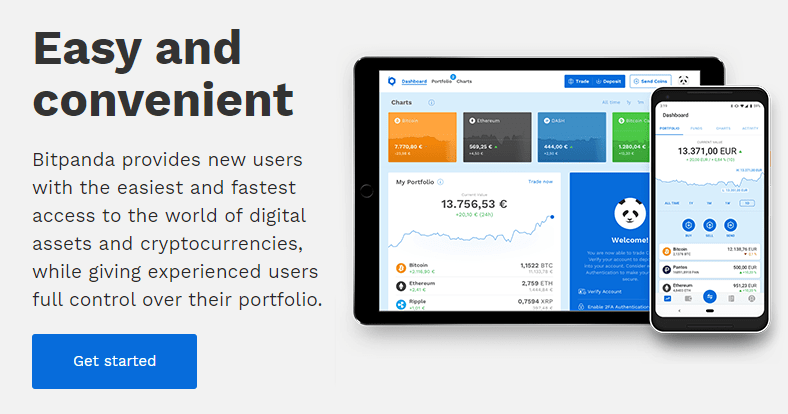 Their add-on Business and corporate application Bitpanda PRO gives companies additional tools for understanding the market's state and allows them to trade crypto automatically.
PRO seamlessly works with the Bitpand platform. It connects the user to trading bots, helps users strategize their trades, and allows them to download past market data.
The interface also supports different language options, including German, English, French, Italian, Spanish, and Turkish.
Low Fees
In the world of crypto exchange, transactional costs add up and can affect whether a user will choose the platform or not. Crypto traders are always looking out for hidden and additional costs to trade their assets as fees fluctuate from exchange to exchange. Higher fees make trades more expensive, and in some cases, not as worth the trouble.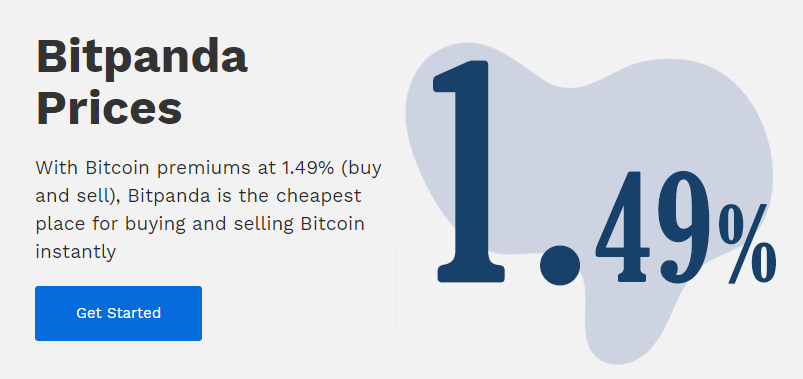 One of Bitpanda's most competitive advantages against other crypto exchanges is its low fees. Though these fees aren't explicitly posted, users can see the total costs with their checkout price. Cryptocurrency prices aren't much higher than those on other sites, meaning the fees to trade those currencies aren't very high.
Bitpanda's fees are as follows: 1.49% for buying and 1.29% for selling. These prices come from the third-party payment services Bitpanda uses and the credit cards that generally have a higher price for money transfer.
Speed
The team of Bitpanda aims to make crypto exchange easy and fast. They focus on making exchanges as simple as possible for users. Bitpanda's speed and convenience is another powerful asset. Users who have a European credit or debit card can purchase digital currencies instantly and have them delivered.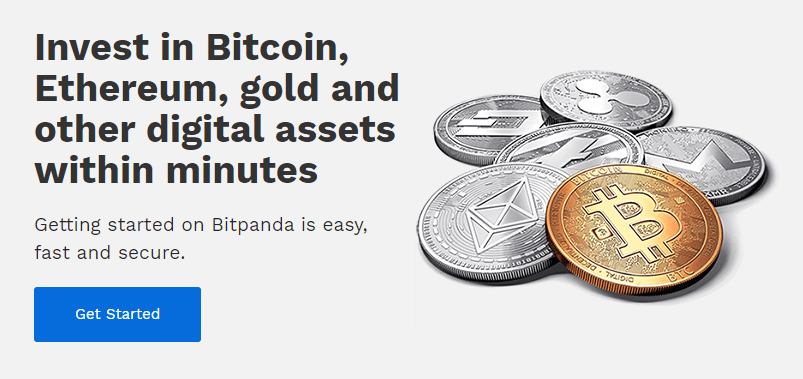 Users do not remain anonymous on Bitpanda, but these regulations are reasonable compared to other platforms.
Flexibility
Bitpanda's convenience also stems from its innate flexibility. Bitpanda accepts twenty-five different cryptocurrencies, including Bitcoin, Ethereum, Dash, and Litecoin. They also have several fiat currencies like the Euro, Swiss franc, US dollar, and British pound. The variety gives customers many payment and payout options to use when they do transactions.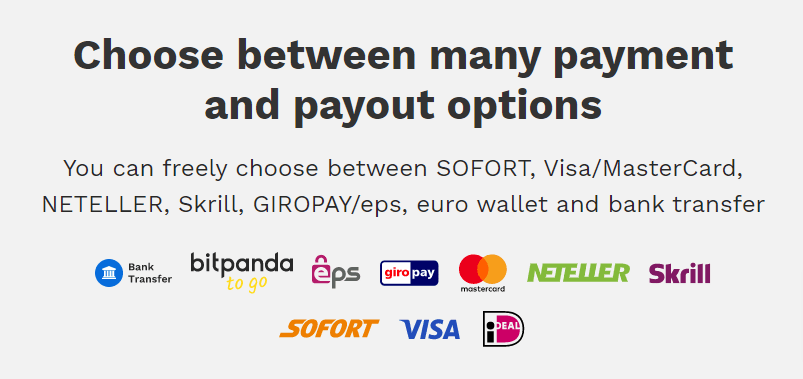 Bitpanda users also enjoy the various withdrawal and available deposit methods. For Euros, the site caters to methods like Mastercard, Visa, Sofort, EPS, Giropay, Neteller, Skrill, and SEPA transfer.
Flexibility in cryptocurrencies, fiat currencies, and withdrawal and deposit methods make Bitpanda one of the most flexible platforms. Users will find that the exchange can likely cater to any of their preferred options.
Customer Support
Bitpanda offers a strong customer support team for its users. Customers can call or email customer service to report problems. Issues with individual accounts and transaction problems are typically solved with one response from their team.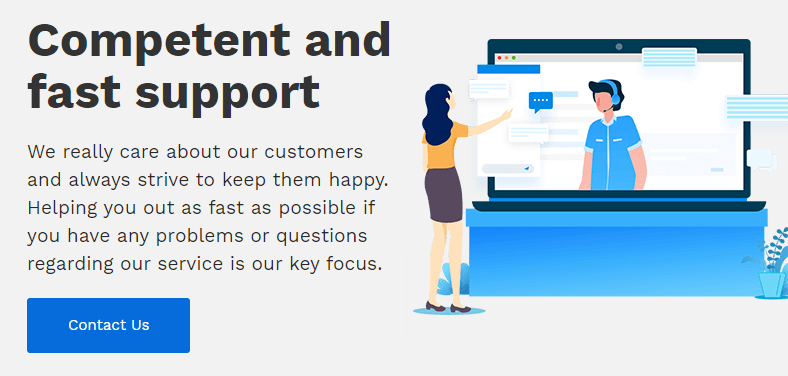 Customer support is available 24 hours a day and seven days a week by phone. Customers can also submit email requests. The team at Bitpanda is known for being incredibly responsive. Users often find that their team responds to their requests, complaints, and questions even on review sites outside of Bitpanda.
A strong customer service team indicates a good place for newbies to get their feet wet in a new market. They can feel comfortable knowing that a team will assist them.
Bitpanda Licensing
Bitpanda.com is under the Austrian financial market authority or FMA and complies with European law PSD2. The compliance with these regulations makes Bitpanda a trustworthy and secure platform for its users.
Bitpanda Complaints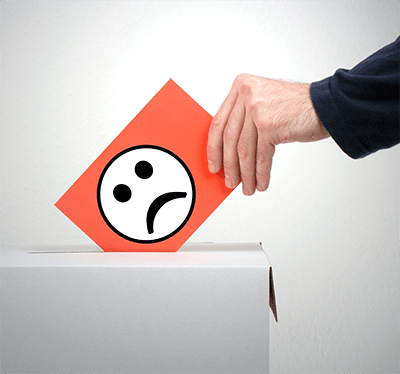 Bitpanda has relatively few complaints and reviews from customers online. The platform remains a reliable exchange and with a satisfied user base. Many of the issues have come from individual transaction problems or user profiles. Some of these are issues with withdrawals, payments, or unique identification issues.
Customer support responds to many of these problems online. Their team actively responds to individual questions, concerns, and customer issues. The Bitpanda website also makes it convenient for customers to post their questions and concerns or send emails.
Final Thoughts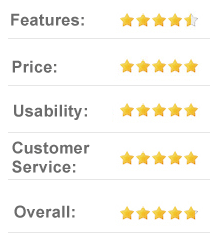 Bitpanda seems to have set the bar high when it comes to competitive crypto exchange platforms.
The different profile types that cater to new and experienced users and the flexibility make Bitpanda an enticing platform for all users. It also helps that the interface is intuitive and straightforward for new sign-ups to get started quickly. Finally, their helpful and responsive customer support system earns Bitpanda's strong reputation in the cryptocurrency market.