If your heart is in the water or on top of that snowy hill, then you don't want to make five stops to different stores. Why not shop for all your sporting needs at one store – and one of the most trusted and brand popular stores at that? That's what Blue Tomato offers.
The company says it wants to help you live your passion and "make memories", which corresponds with its motto: Your ride, Our mission.
Blue Tomato understands that the individual sportsperson wants moments, and of course great
Photos. The colorful clothes and high-quality sporting equipment help that make those unforgettable moments.
For the winter season, shoppers can search for snowboarding and skiing products. In the summer, expect to find wetsuits, surfboards, and skateboards. The online store carries over 500 brands for outdoor sports, including skateboarding, snowboarding, freeskiing, and related streetwear.
In this review, we're going to talk about the reputation of Blue Tomato and the advantages they offer.
About Blue-Tomato.com
Blue Tomato may seem hip and new age – but hey, they have been around since 1988. The company had humble beginnings – starting in a mother's garage and then growing.
The founder, Gerfried Schuller, was also a European Snowboard Champion. He took his passion from the sport and brought it to the Blue Tomato Snowboard School and the Blue Tomato Shop, which later opened in Schladming in 1994.
By 1999, the company had its first online store set up, expediting the process and reaching more customers. By the year 2002, the company released a snowboard catalog for the first time.
The biggest milestone was when the American-owned company Zumiez acquired Blue-Tomato.com ten years later. The acquisition created a strong alliance for the mostly European-brand that now had a chance to grow worldwide.
With over 40,000 stores and 450,000 items, Blue-Tomato.com is one of Europe's most successful online shops, not to mention a social media favorite with over 460,000 Facebook fans.
Lifestyles and Dream Trips
One of the reasons fans enjoy Blue Tomato products is because employees of the store take pride in their skating and snowboarding lifestyles.
In addition to the online store, the company also sells buyer's guides for team riders and customized "dream trips" for snowboarding, skiing, or freeskiing enthusiasts. If you've ever longed to go surfing or skiing but have never learned how then Blue Tomato can help.
Experienced instructors help teach new students various techniques on how to stay safe and learn the sport. There are also splitboard test centers that help you to find the right shape and feel for your board.
The Blue Tomato brand is more than a store. Today, Blue Tomato team riders still compete worldwide, which speaks to the founder's vision and passion. A thirty-year culture of loving water sports now culminates with large stores/sites in Austria, Finland, Germany, the Netherlands, and Switzerland.
Top Categories of Blue-Tomato.com
Blue-Tomato.com sells some of the top world brands for sporting equipment and clothing, including but not limited to: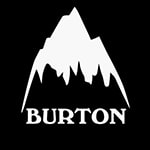 Burton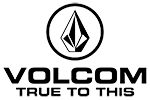 Volcom

Teddy Fresh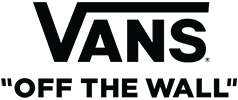 Vans Off the Wall

RipNDip

Roxy

Globe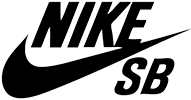 Nike SB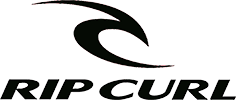 RipCurl

Thrasher

Adidas
The store also has exclusive brand collaborations, which means some products are only available directly from the store.
Blue-Tomato.com has a wide variety of products, in general categories of:


When it comes to surfing, Blue-Tomato.com sells surfboards and accessories for the sport and surf clothing. From fins to bags, towels, and Panchos, Blue Tomato offers a one-stop experience for all surfing needs.
The freeskiing section has sets, skis, boots, poles, goggles, and gloves. However, the store also provides clothing, jackets, pants, and even functional underwear for a comfortable ride. Where else can someone find avalanche backpacks and action cameras alike?
Snowboarding involved freeride boards as well as split boards and skates. Because of the higher risks in freeskiing, they also offer helmets and back protectors. Skateboard products include axes, decks, wheels, and even longboards like cruisers or longboard completes. Don't forget helmets, elbow pads, and skate shoes to protect you from unexpected falls.
In addition to major categories, shop for streetwear, shoes, bikinis, board shorts, or even by brand name. The sale tab lists discounted items for the season, such as beachwear and surfing equipment for the hot summer.
Other Features
You can make a wishlist on-site to keep track of what you want and perhaps a gift from that special someone who loves to surf. Discounts are between 15-70 percent off, depending on the item.
Check back frequently to see the best deals. For Summer 2020, for example, the site listed 50 percent off of many items. You can also shop for clothing or equipment, according to categories for Men, Women, or Child-size.
The Blue World community takes culture and sporting enthusiasm to the next level, with instructional and informative videos for returning fans. Some of the best professionals working in outdoor sports come by to film How-To videos and other fun viral videos detailing their moments in the water or on the snow.
If you're not entirely sure what you want, but know you need a fresh new look, use the interactive features at the bottom of the page called "Shop the Look," which gives you color-coordinated ideas on clothes and accessories.
Users can also see top-selling items or personal recommendations of products based on your previous web browsing behavior.
Finally, keep up to date with the latest news from Blue Tomato teams, new brand products, and sporting events happening all over the world.
Blue Tomato Pricing
Blue-Tomato.com pricing is competitive for brand name products. For example, Aevor backpacks can cost over $120, as can new shoes like Arkk Raven Mesh sneakers sell for $114.
On the other hand, a brand logo t-shirt costs $20, while board shorts for men range from $30 to $100 based on the material. Though Blue Tomato was originally European-based, euros now automatically convert to dollars, as this is an international store.
Bikinis could sell for as little as $9 for a hipster bikini bottom or up to $50 for a surf bikini top. The catalog separates tops and bottoms, and the live discount is shared along with the name of the item at the top – nice touch!
Blue Tomato touts high standards, one reason its products are never considered "cheap" nor sold for a below-market price. Blue Tomato quality is associated with world-class sports. Equipment is tested and approved by team riders, skiing instructors, and shop employees who were hired for their sports knowledge.
Since the company even works with some brands on exclusive collaborations, they set the price for these website-exclusive deals.
Despite high quality and brand names, however, the company still sells many items at a "guaranteed low price." As far as discounts go, the Best Price Guarantee means that if you can find another retailer offering a lower price than Blue Tomato, they will beat the cost within five days.
All you have to do is send an invoice and ask for a refund of the price difference. You can even email the company a link to a competing offer, and the company will review it for verification and then approve your deal.
Criticism of Blue-Tomato.com
While brand name equipment has a stellar reputation, most of the criticism of Blue Tomato is concerning limitations on the price guarantee. For instance, the price guarantee does not apply outside the EU, nor do private transactions qualify, or any major sales. Some American shoppers might be disappointed to learn there are no wholesale costs here.
Users also have to choose between the price guarantee or promotional discounts/vouchers, since the store cannot combine them. Market price still determines the average cost for most brand name products.
Despite occasional quibblings about price, most users agree the store quality is excellent, and shipping is speedy – sometimes within a couple of days.
Customer Support
Customer support for Blue Tomato is quite comprehensive, even when compared to other well-reviewed stores. Blue-Tomato.com has an entire customer service portal to explain returns and complaints and shipping and payments. An info center explains how the jobs and internships work, as well as other ordering processes.
But Blue Tomato's real draw is live customer service, with more options than the usual email or snail mail response. You can:
Chat in real-time with a chat representative (located on the bottom right of the website)
Or consult with a staff member via Skype
Or call the company's customer service phone number directly at +49 89 41614861
The company only operates during regular business hours and limited hours on Saturday.
Final Thoughts
Blue Tomato is a store with online and physical locations, meaning stores may differ from one to the other. However, the commitment to outdoor surfing/snowboarding culture remains strong. Fans of the brand appreciate the passion the company has shown for over three decades.
No wonder Blue Tomato has earned a top reputation in Europe and beyond. What's nice about the store is how you can buy everything you need for one great experience in the same store. The site is social media friendly, meaning you can just as quickly shop as you can stay entertained and informed about the sports you love.