Builderall is an all-inclusive digital marketing tool and web-building platform that allows you to develop and expand an online enterprise. Whether you're a businessperson looking to start a small enterprise, or an organization trying to expand its global reach, Builderall has the resources you need for online success.
In this Builderall.com review, we provide insight into all you should know about the company's history, top features, pricing, and many more. By the conclusion of this article, you'll know if Builderall is the ideal option for your upcoming project. So, let's get cracking!
Builderall's History
Established in 2017, Builderall is a digital marketing tool created by Erick Salgado. It presents itself as a one-stop shop for digital advertising, which is accurate given the breadth of online marketing services it provides under one platform.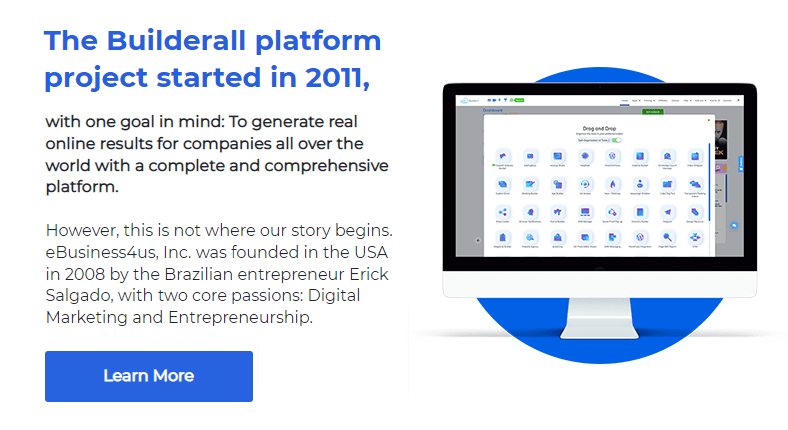 Online marketers can employ the various tools that Builderall provides to expand their enterprises. You can manage all these advertising tools through one interface. Therefore, you can save much effort, and time you could have otherwise spent shifting from one interface to another.
What Are the Top Features?
Builderall is a cloud-based platform. This means it offers various digital marketing creation tools directly on its site. Therefore, users don't have to install any software or hardware. You can access everything on the Builderall website, where you'll discover all the digital marketing tools in one convenient area.
These user-friendly marketing tools provide everything online marketers require to generate income. These include design tools to create sales, videos, email campaigns, web pages, email campaigns, etc.
Here's a quick look into some of Builderall's key features:
Drag-And-Drop Website Builder
The website builder began as only a site builder, but it has expanded to include other useful tools with time. This isn't your average web-building tool. Using a simple drag-and-drop interface, this site builder lets you create stunning websites, landing pages, sales funnels, and more. In fact, you could develop an entirely new site from scratch in just 30 minutes.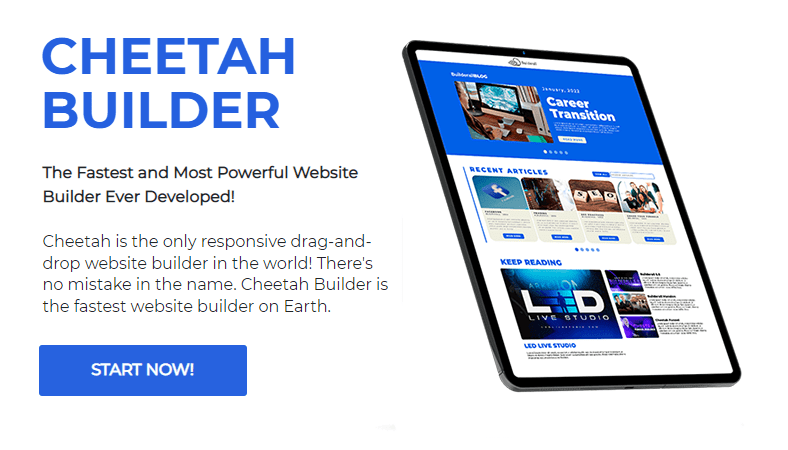 This feature boasts pixel-perfect technology, which allows you to simply drag anything to the desired location on the page. You can access three distinct perspectives, including desktop, mobile, and tablet, enabling easy modifications.
It also has a flexible page builder, making it simple to design a flexible website. The flexible builder employs columns and rows to enable the creation of a site that adapts to the size of the device used to view it.
Additionally, you have full control over every column and row. There's also a comprehensive tutorial that walks you through the procedure. Therefore, you don't require website design knowledge to operate this program.
Email Marketing Network
The email-marketing tool is also commonly known as the 'Mailing Boss.' The platform's built-in automatic responder function lets you expand your list by up to 10,000 users. Besides, you can import your list and create an unlimited number of auto responder campaigns at no additional cost.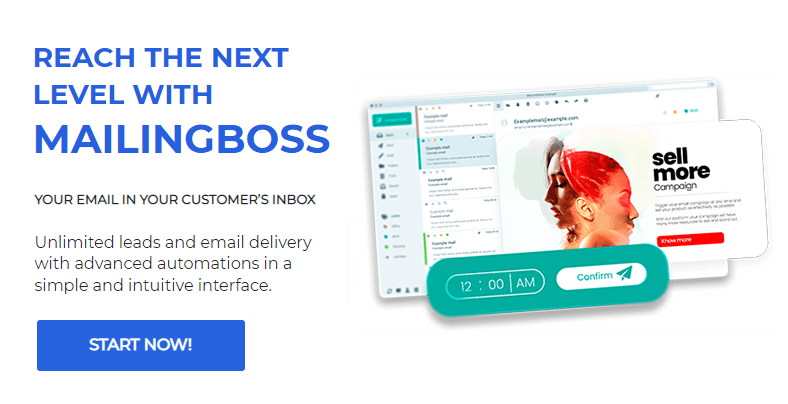 It's entirely flexible and significantly increases your conversion rate. There's always the option to upgrade if you have over 10,000 users. Therefore, you need to invest in a separate email marketing platform.
Web Design
With the help of the on-site design studio, you could design prototypes of various items, including e-books, computer screens, business cards, and more. Simply said, it's a substitute for Photoshop or other graphic creation applications. It's simple to use and requires little time to learn.
Develop Animated Video Clips
If you're a digital marketer who isn't capitalizing on the use of animated clips, you're missing out on a huge target audience. Several types of software are available that enable the development of animated video clips.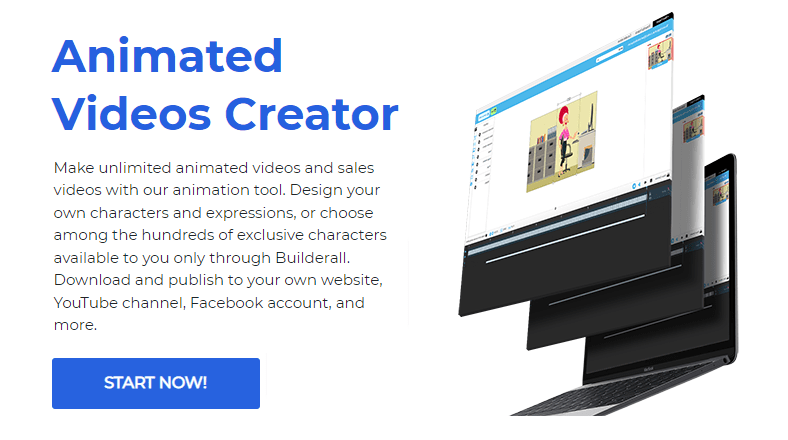 Unfortunately, this software is extremely expensive. Builderall comes with a full animated video maker that allows you to create as many videos as you like.
Presentation Builder
With the help of one of the many online presentation-building programs, professional-looking website presentations are easy to develop. However, you don't have to spend extra cash if you have Builderall.com. This platform has a built-in presentation builder that allows you to create your bespoke presentation and easily integrate it on your site.
Tool for Prospecting and Heat Map
Effective digital marketing recognizes the value of lead capture tools, and Builderall has you set. A built-in lead generation tool enables you to gather leads via email forms, clever opt-ins, Facebook logins, and other techniques.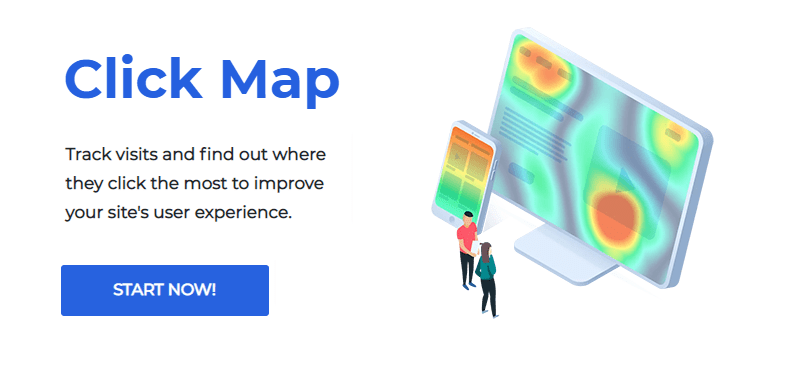 Additionally, there's a built-in heat map function that shows you exactly the sections of a webpage that receive the most clicks. Using this data to your advantage may increase conversions by strategically positioning call-to-action buttons on your highest-converting sites.
App Developer
An application is essential in today's corporate world. As the adage goes, there's an application for everything. And true to that, Builderall enables you to develop an application to sell any service or goods.
Having an application generated by a third party will incur huge expenses for you or your enterprise. However, this platform's built-in application enables you to develop applications for both iOS and Android.
Additional Features
Moreover, Builderall allows access to many other useful features, including:
Page transition tool
Shopify integration
Simple to replicate pages
Social network integration
Parallax effect tool
Video backdrops
Floating video tool
Hundreds of professionally created themes
Browser notifications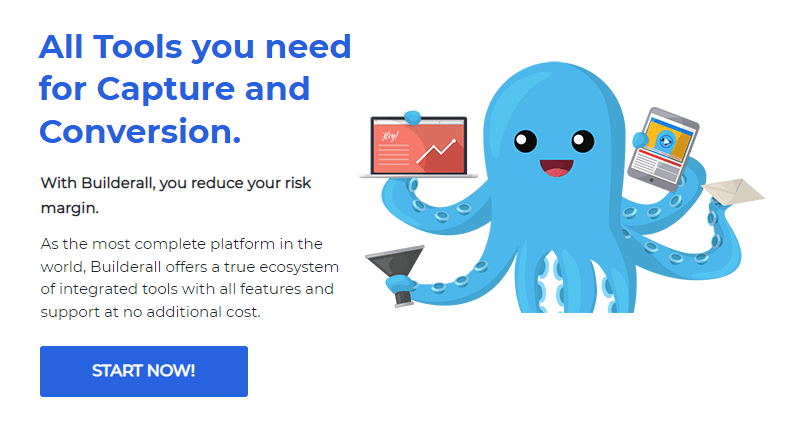 Pricing
Builderall has four pricing tiers, each granting access to a unique set of capabilities. Therefore, you can choose whatever option best suits your enterprise's requirements. Here's a summary of the existing Builderall pricing options:
Builderall also provides a free trial. Therefore, before committing to a paid subscription, you can test the platform and its features to determine if it's appropriate for you.
Pros and Cons of Builderall
How to Contact Builderall's Customer Support
Builderall offers a dedicated customer support team that is ready 24/7 to respond to your inquiries. Although there are some concerns about the platform's service online, the staff always does their best to respond in time.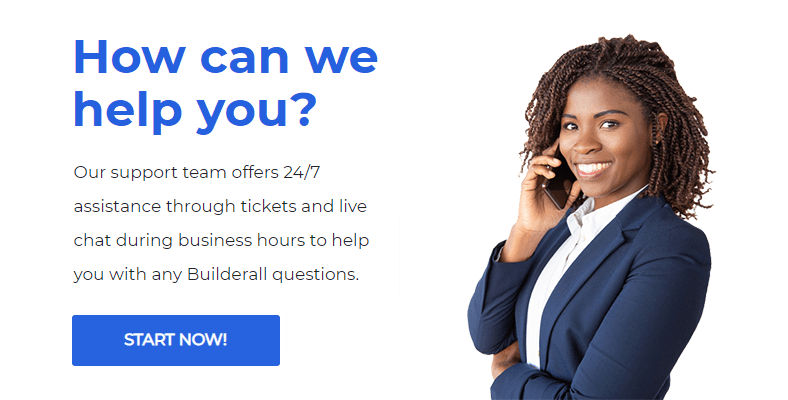 However, If you wish to communicate with Builderall directly, you have several alternatives. First, you could contact them via phone or email. If you choose to call, dial 1 800 794 8076. Alternatively, you can send an email through wassili@builderall.com.
Who Is Builderall Best For?
Builderall is an excellent option for anybody looking to create a website and landing pages to sell services and products. Online service providers, business owners, product manufacturers, and affiliate marketers will value the software's ease of use. It's also great for inexperienced marketers with little (or no) design or coding knowledge who want to launch an online business but have no idea where to start.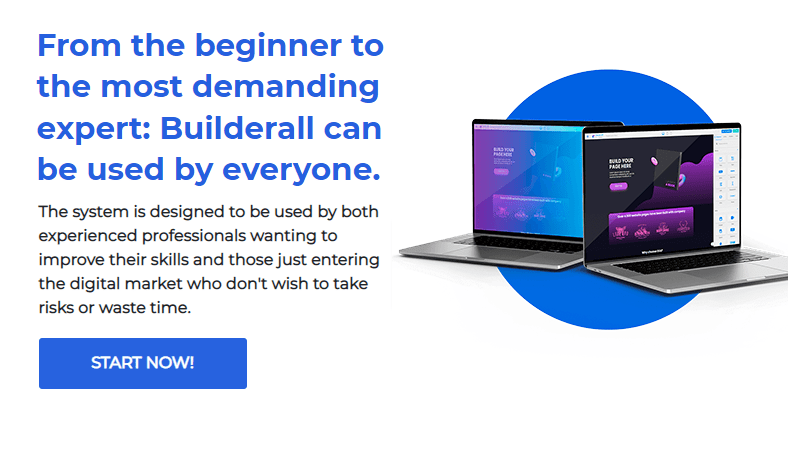 Conclusion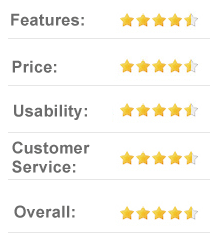 Whether you're starting with digital marketing or want to expand your enterprise, Builderall is an amazing, all-in-one digital marketing tool. The page-building and sales funnel tools are user-friendly and have numerous beneficial features, rendering them an asset for any aspiring marketer.
While it's true that many of the incorporated features aren't as powerful as their leading-edge rivals, given Builderall's outstanding value for money, this isn't necessarily negative. You access numerous features for a considerably low monthly charge compared to what these features cost if purchased separately.
Besides, you have nothing to lose! You could try out the basic plan to evaluate the platform and check how this hosted advertising platform gives you all you need to develop a prosperous online enterprise. Hopefully, this Builderall.com review has answered your questions concerning this platform.