Cryptocurrency trading is a rapidly-growing and constantly-evolving industry and one that involves both high reward and very high risk. Accordingly, if you're a cryptocurrency trader, you know how important it is to use a broker you can trust. But in such a constantly developing market, it seems like new brokers are popping up every day. How do you know which ones you can trust?
One of these relatively new options is ByBit. ByBit was established in March 2018 and has grown rapidly into a highly competitive cryptocurrency trading broker. They've made up for their lack of experience by attacking many of the areas where older cryptocurrency brokers lag behind, including leverage and processing speed.
Can a broker this new be trusted to protect your investments? Let's break it down and take a look at ByBit from top to bottom. Read along, and we'll give you some background information on ByBit, as well as a deep dive into their features, strengths, and weaknesses.
ByBit Background
ByBit was founded in March of 2018. They have 90 employees, all of whom joined within their first year of existence. Headquartered in Singapore, they are registered in the British Virgin Islands. The team is made up of experts from the finance industry, forex, investment banking, and early blockchain adopters.
They set out to create a customer-oriented, technology-driven broker, one that would address what they perceived as shortcomings at many of the older brokers in the cryptocurrency industry. They've grown into a global presence, with users on five continents.
Their customer-first philosophy has guided much of the way they've built out their platform. ByBit offers 24/7 online customer service in multiple languages. Whereas many competitors can take up to days to respond to customer service requests, ByBit reacts as quickly as possible.

They are also focused on security and technology, continually growing with the market to provide best-available security measures for customers. While other brokers spread their focus across multiple trading classes, ByBit is laser-focused on what they do best: trading cryptocurrency.
ByBit Features
ByBit features a wide array of features, several of which are standard-setting in the industry, while others are less impressive. Let's go through them one by one:
ByBit Account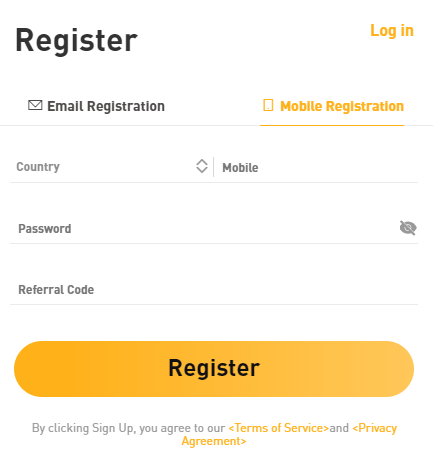 One of the most appealing things about ByBit is the fact that registration is incredibly quick and straightforward relative to many competitors. Many cryptocurrency brokers require Know Your Customer (often referred to as KYC), which can cause lengthy delays and requires sensitive personal information to verify your identity.
ByBit, on the other hand, asks only for an email address or a phone number and a password, and you're ready to go. Once you're registered, you'll receive a confirmation code; enter the code, and you'll be ready to deposit BTC and start trading right away!
A small, added perk is that you'll receive the opportunity for a $10 welcome bonus upon registration. Once you register, follow ByBit's official twitter account and retweet their welcome tweet. That will add $10 to your account, which you aren't able to withdraw but can use to invest.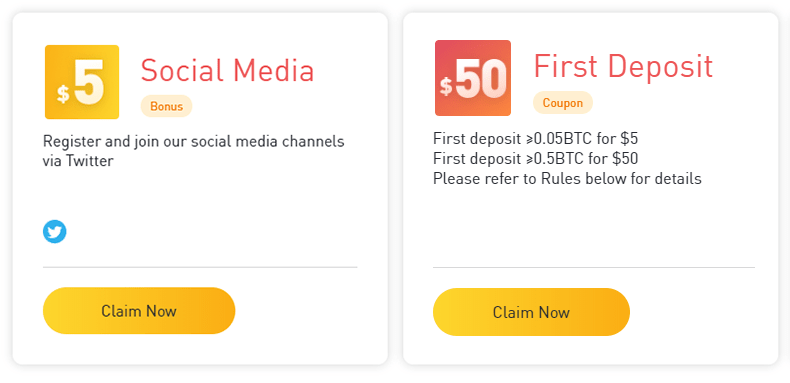 Likewise, your first deposit of at least 0.2 BTC will come with a bonus of $50, bringing the total rewards that new ByBit users are eligible for up to $60.
Leverage
One of the first things many traders look for in a broker is their leverage rates. Many older brokers don't offer leverage on cryptocurrency trading, but some newer entries, including ByBit, do. ByBit provides a highly competitive rate of up to 1:100 leverage on Bitcoin and Ethereum; that means you would only need to put up 1% of the initial value of your investment as collateral.

Very few brokers offer leverage that high on Ethereum. ByBit also offers leverage on EOS and Ripple to a lesser degree, at rates of 1:25.
Leverage typically drops by half on investments higher than 150 BTC.
Deposits and Withdrawals
ByBit is a cryptocurrency-only exchange, meaning you cannot fund your account with (nor exchange your cryptocurrency for) fiat currency. Once you generate a cold-storage wallet under your account, you can deposit Bitcoin or Ethereum into your account and begin trading.

Withdrawals are very simple; a key difference being that ByBit (uniquely, it must be said) only requires one confirmation to credit your account, but it does require the more standard two-level verification to make withdrawals. There are withdrawal limits for single transactions; they are set at 10 BTC, 200 ETH, 100,000 XRP, and 10,000 EOS. These are relatively standard levels.

ByBit Trading Platform
If a broker doesn't have an effective trading platform with cutting-edge technology, you might as well cross them off your list and move on right away. Luckily, ByBit offers a professional-caliber platform with high-tech functionality and a fully customizable workspace. The modulated customization allows you to move different features around your screen, giving you full control over what you see and where.
Charting technology is run through Tradeview, an industry-standard with unmatched features and functionality. And their high-powered order engine handles up to 100,000 transactions per second, a truly impressive number. You can rest assured, knowing that the engine will never be overwhelmed.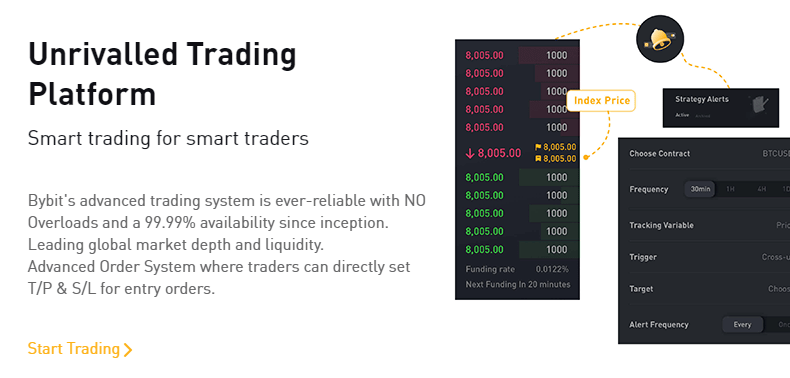 Another useful feature to assuage the concerns of skeptical traders is their demo mode; prospective users can access and explore the trading platform before registering for an account, to see if it's right for them. While this isn't necessarily an uncommon feature, many competitors do not offer a demo mode, and this can definitely help you be confident in your choice before you sign up.

Another, smaller perk is "night mode," a change to the display that makes the display more forgiving to look at in the dark. That is great for night owls who like to stay up trading until all hours of the night.
ByBit Rewards Hub
As a growing platform, ByBit has taken some unique approaches to entice new traders. One of these is the ByBit Rewards Hub program, which essentially provides a variety of ways for users to earn a little free money.
Many of the perks come from deposits; a first deposit of .05 BTC earns you $5, a first deposit of .5 BTC brings in $50, and a deposit of 1 BTC at any time lands you another $20.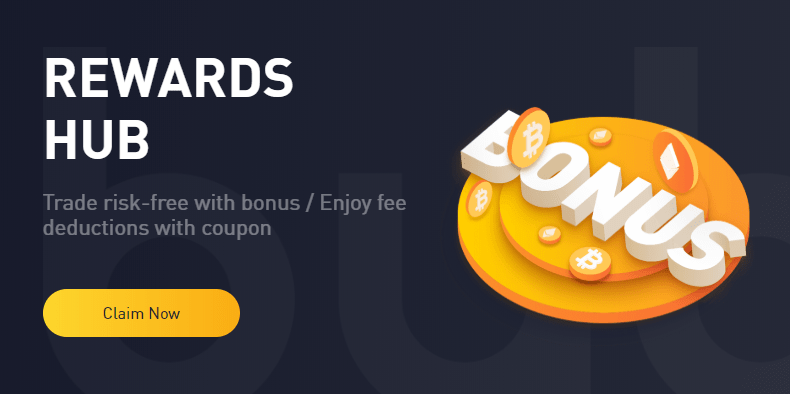 Trading for ten days in a row brings in $5, as does using their Take Profit and Stop Loss orders. Likewise, there are often surveys available the completion of which will earn you $5.

The program certainly won't be enough in and of itself to convince you to join ByBit. But given its status as an emerging, legitimate broker on the cryptocurrency market, an opportunity to earn some free money to augment your account can definitely be enticing.
Liquidity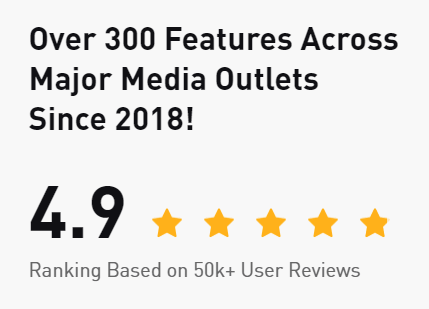 Liquidity isn't the only thing that matters in an exchange, but it is tremendously important if a broker is going to be considered viable. As a new entry, ByBit is still growing liquidity, and it certainly does not rival BitMEX in this regard.
But despite being younger, ByBit's liquidity has surpassed that of popular BitMEX alternative Deribit. ByBit is undoubtedly viable and continuously growing in this regard.

What We Like About ByBit
One of the standout features of ByBit is the highly-competitive leverage. Many brokers offer only low-level leverage on cryptocurrencies, and some offer none at all. ByBit offers up to 1:100 leverage on both Bitcoin and Ethereum.
Another distinguishing characteristic that we love about ByBit is their constantly-evolving, premium technology trading platform, and ultra-fast processing speed. Handling 100,000 transactions per second is very impressive for a broker as young as ByBit.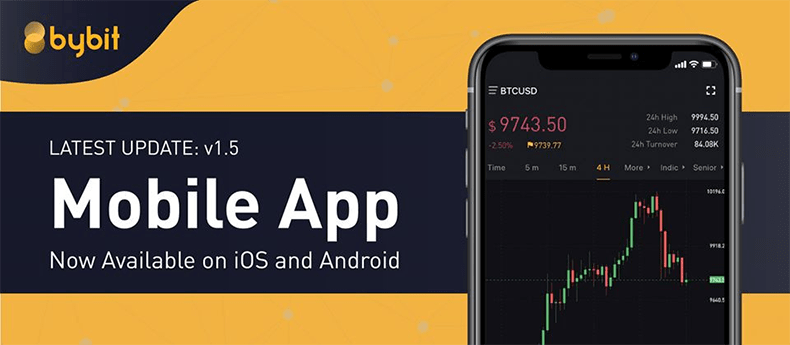 Another big plus that we like is that ByBit does not require KYC. That makes signup quick and painless; with nothing more than an email address, password, and deposit, you can start trading in minutes. Plus, you don't have to provide any sensitive personal information to trade on ByBit, helping you feel more secure.

They also have very solid liquidity for such a young organization. And the ByBit Rewards Hub program is a fun little perk. Like every broker, however, ByBit isn't perfect. There are, naturally, a few key areas for improvement:
Where ByBit Could Improve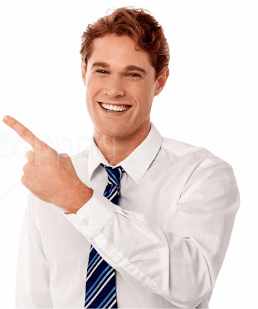 The biggest drawback is that ByBit is very narrow in its focus. That isn't necessarily a bad thing; as a growing organization, they are choosing to focus on doing what they do best before spreading themselves too thin. But if you're interested in trading a wide variety of classes with a vast array of options ByBit might not be for you.
Further, the limited regulation means that they are not licensed for operation for traders in the United States or some areas in Europe. You will have to check to be sure that ByBit is eligible for use in your country before registering.

The Bottom Line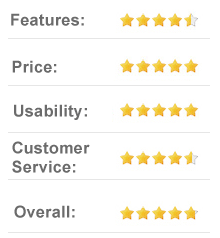 A solid, emerging cryptocurrency broker, ByBit is an excellent option for traders seeking an alternative to the older, more established crypto exchanges like BitMEX. While they are still narrow in their focus, they have many impressive features, and they are very secure for their size.