If you're interested in buying and selling cryptocurrency, you've probably heard of CEX.io. The multi-functional exchange allows you to buy and sell Bitcoin, Ether, Dash, and several other cryptocurrencies.
For this review, we'll zoom in on what CEX.io has to offer. We'll look at their history and why you might want to join. We'll also cover their fees, their customer support capabilities, and we'll answer a few of your most common CEX.io questions.
About CEX.io
As mentioned, CEX.io is a multi-functional cryptocurrency exchange. That means it accepts several different types of deposits and supports a variety of digital assets. In other words, you can use the U.S. dollar, the Russian ruble, or a variety of other fiat currencies to buy and sell Bitcoin as well as several other cryptocurrencies.
Company History
CEX.io was born in 2013 in the U.K. Originally, they acted as a cloud mining service, a mining pool, and a trading platform. The first two pieces of the business were built under the umbrella company GHash.io.
In 2015, the company decided to stop its activities in cloud mining. They shut down GHash.io, and the remaining CEX.io put their sole focus into running a cryptocurrency trading platform.
CEX.io Services
Today, CEX.io allows you to do several things on their platform, such as:

Buy and sell cryptocurrency using your debit or credit card, wire transfer, SEPA transfer (E.U. residents), or ACH transfer (U.S. residents)

Utilize their brokerage service

Utilize their trading platform

Margin Trading (via CEX Broker)
The first service is pretty straightforward; you can use your credit card (or another form of currency) to purchase and trade cryptocurrencies directly from the app or website.
But let's dive a little deeper into CEX.io's brokerage services, open trading platform, and margin trading offerings.
Brokerage Services
CEX.io provides a brokerage service that helps beginners buy and sell bitcoin quickly. You don't need any market knowledge or experience. Of course, nothing easy comes without a cost, and CEX.io charges a premium for this service.
To offer brokerage services, the company calculates and freezes the current bitcoin price for 120 seconds. It then calculates an adjusted exchange rate that mitigates the market risk.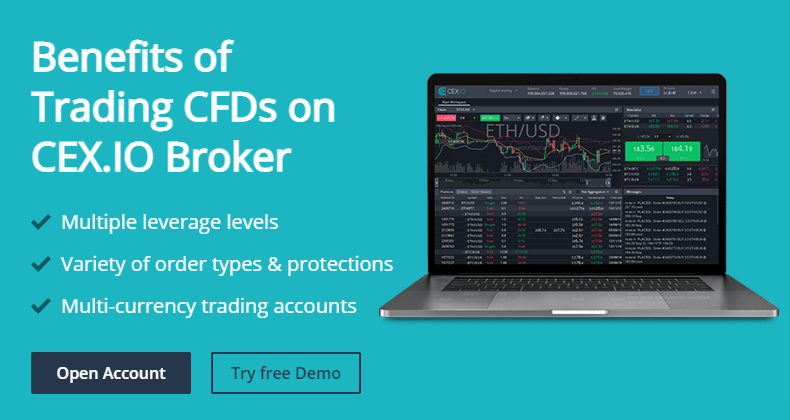 To put it simply, the user only needs to type-in how much they wish to spend, which is perfect for beginners. CEX.io then determines the amount of cryptocurrency you'll receive based on their current calculated exchange rate.
As long as market conditions haven't fluctuated to be below what you agreed to, the trade goes through.
This process, though, can cost you up to 7% in fees. Meaning, that if you agree to pay $100 for Bitcoin, you could receive as little as $93 worth, depending on the current exchange rate.
Trading Platform
If you're a little more experienced in cryptocurrency trading, the open trading platform on CEX.io provides better returns. A brokerage trade might reach 7% in fees like we explained above. On the open platform, however, fees are .25% or less.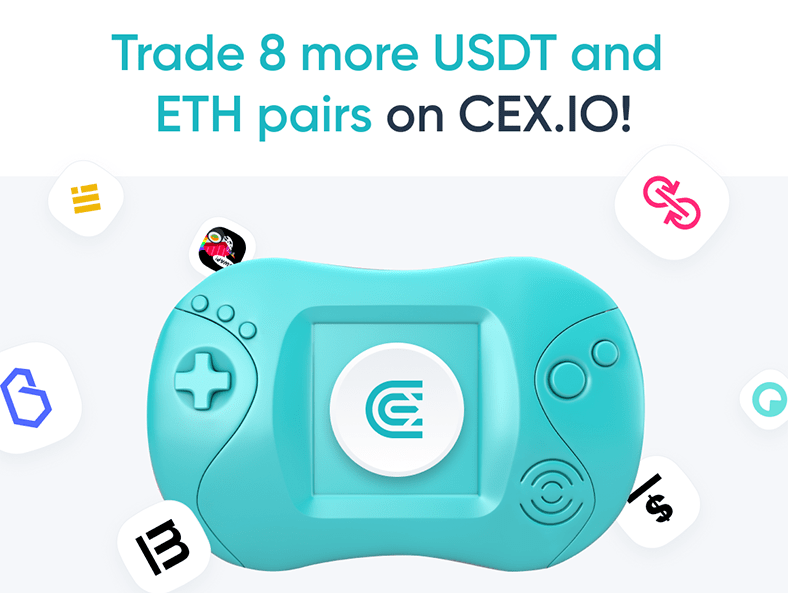 That said, the open trading platform is advanced. If you're new to this, it will appear overwhelming, and you could lose a fair amount of money trying to figure out what you're doing!
If you are an advanced user, though, the trading platform has all the features you expect within a clean user interface. You'll be able to place limit orders, market orders, and pull advanced reports. The platform also allows for cross-platform trading via their mobile app.
CEX Broker (Margin Trading)
Up until 2019, CEX.io also allowed margin trading on its main site. Margin trading refers to trading with borrowed money, so it's definitely only for advanced users.
That said, it's no longer offered via CEX.io's main platform. Instead, they've moved their margin trading services to CEX Broker.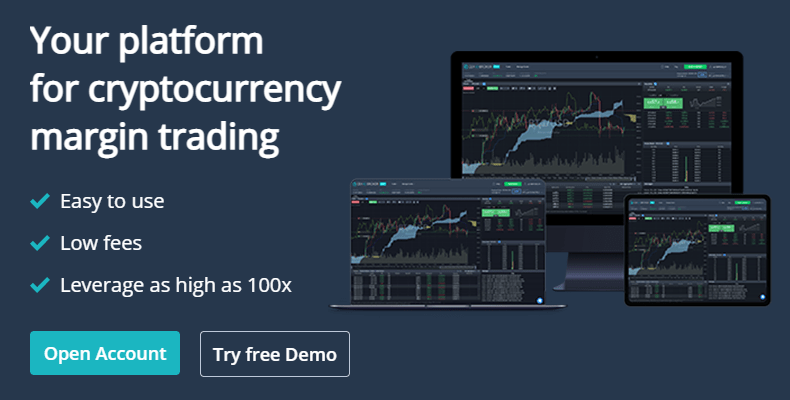 There, you can trade via CFDs, which means you're not buying actual coins. Instead, you're speculating on the coin's price. That means you can't make withdrawals in anything other than a fiat currency or Bitcoin.
It also means you're taking on a lot of risks. But of course, that gives you the potential for greater rewards.
Reasons to Join CEX.io
Now that we understand who and what CEX.io is, as well as what it offers, let's go over why you might join their trading platform.
User Friendly
The number one reason to join CEX.io is that it's user friendly. The interface is very simple, even if you've never touched Bitcoin or another cryptocurrency before.
Their brokerage service, especially, makes it easy for beginners to get in on the cryptocurrency trend. But even advanced users enjoy the seamless, easy-to-use interface.
Good Customer Support
CEX.io offers customer support via email or live chat, and are typically fast to respond to user requests.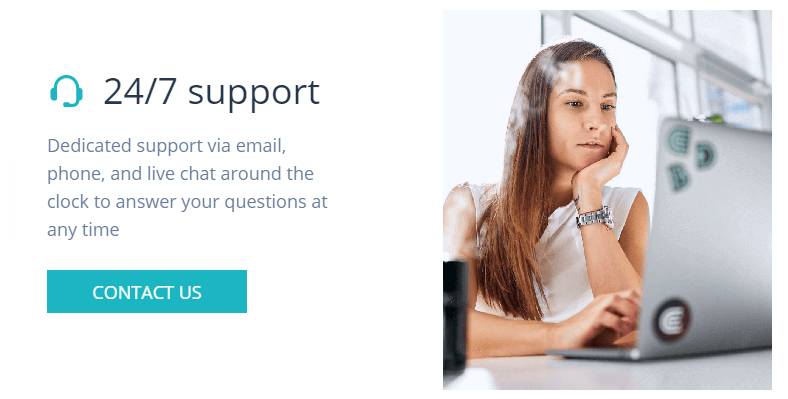 They also have a full support section to their site that features articles on everything from the basic "Definition of Blockchain" to "FIX API Pros and Cons."
Offers Many Buying Options
CEX.io offers all the buying options you'd expect from an advanced platform. That said, you do have to seek them out. The website's front page pushes you towards its brokerage platform, which is ideal for beginner users.
With one or two clicks, though, advanced users can easily access a multitude of buying options allowing them to buy, sell, and trade cryptocurrencies as they wish.
No Limits for Verified Users
CEX.io offers four different levels of user verification. At the top two levels (corporate verified and enhanced verified), there are no limits on the amount of Bitcoin you can buy.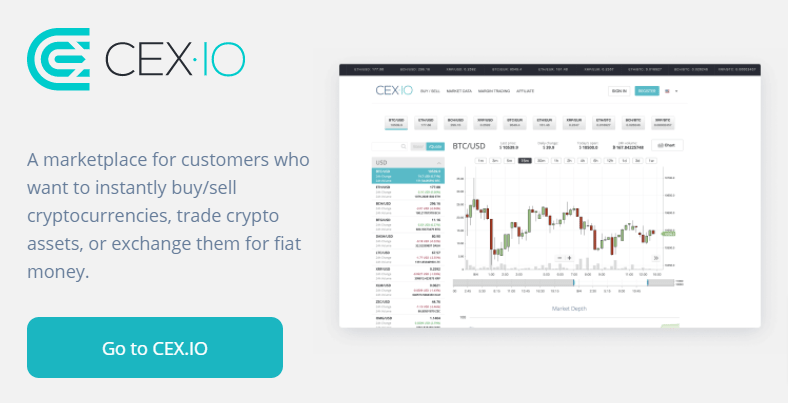 Even at the bottom two levels, identity verified and address verified, limits are generous. With an address verified account, you can purchase up to $10,000 worth of bitcoin per day. And identity verified accounts are able to buy up to $1000.
What to Watch Out For
Every rose has its thorns, as they say, and CEX.io is no different. Overall, we love the CEX.io exchange platform, but there are a couple of things you should watch out for: hidden fees and possible issues with their identity verification process.
Fees
Like we mentioned, using the brokerage service on CEX.io makes buying and selling cryptocurrency simple for beginner users. But, it comes at a premium.
Beyond that are credit card fees, which are 3% for CEX.io. That puts total fees at upwards of 10%, which many beginner users don't anticipate. That said, CEX.io's fees are right in line with other cryptocurrency exchanges like Coinmama or Coinbase.
Identity Verification
Many users have issues with CEX.io's verification process. This isn't really the platform's fault, though. They have to prevent fraud to keep the exchange secure, and that means verifying identities.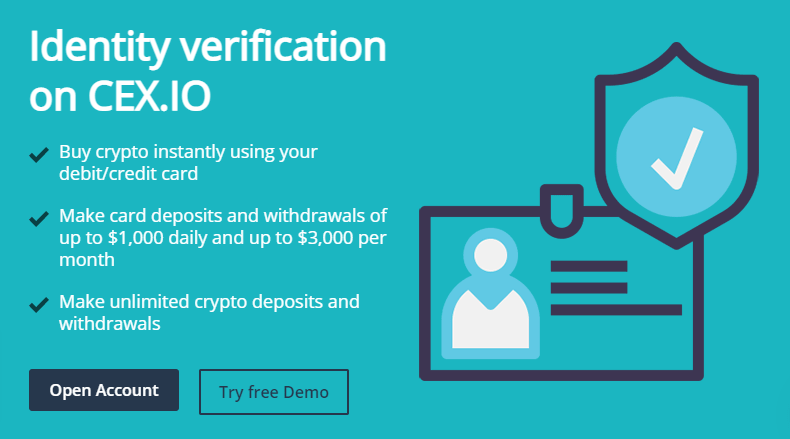 Verifying identity requires users to provide a selfie with a government-issued I.D. card, a copy of that card, and, if you're in the U.S., a social security number. As long as you send in a photo with high enough resolution and all your documents are in order, verification is automatic and takes around 24 hours.
Users run into problems when their selfies aren't clear or of a high enough resolution to be automatically verified. Their information is then sent to a compliance officer for review. Reviews can take time, sometimes weeks or even months, which leads to obvious frustration.
We suggest you take the time to take and send a selfie that's super clear and easy to verify. That should save you any wait or heartache when trying to use CEX.io.
Frequently Asked Questions
We've covered just about everything you need to know about CEX.io, but you may still have a few questions. Let's see if we can answer the most common ones.
Final Thoughts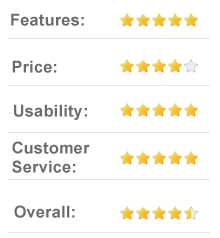 Whether you're a first-time cryptocurrency trader or a seasoned pro, CEX.io is an excellent platform to use. It's user-friendly, even if you just learned what a bitcoin is. But it's also not lacking in advanced options.
Their brokerage services come at a premium but are perfect for beginner users. At the same time, their open trading platform gives advanced users everything they need to buy, sell, and trade a variety of cryptocurrencies.
Overall, we think CEX.io is ideal for both advanced and beginner users. We suggest you give it a try the next time you're looking to buy, sell, or trade a cryptocurrency.