Over the past year, online businesses have realized that click fraud exposure has increased at an exponential rate, up to 20 percent of their budgets being subjected to click fraud on mobile ads alone. This isn't a problem that affects advertising budgets by itself, fraudulent ad clicks will reduce website visibility on search engine results and limit how far your ads will reach your client base.
Google has implemented systems to help restrict how far click fraud can go, but often times it's not enough to protect your business. This is where ClickCease comes into play.
What is ClickCease?
Founded in 2014 in Tel Aviv, Israel, ClickCease is a click fraud prevention software that monitors your business's ad campaign and protects them from fraudulent clicks. This software utilizes detection algorithms that are based on military grade technology and can be tailored to the needs of your business while remaining user-friendly.
Click fraud is an act in which a person or bot will click on a websites' advertisement with the intention to drain revenue from the advertiser. It's reported that at least 90 percent of all campaigns suffer from some form of click fraud, and it costs companies a total of 60 billion dollars every year.
ClickCease has helped over 247 thousand campaigns in over 180 countries fight off these costly attacks all while saving their companies a lot of money and time in the long run.
ClickCease's Best Features
ClickCease monitors your ad campaigns for bad hosts, proxy servers, and blacklisted IP addresses all day, every day. When suspicious activity is detected, ClickCease will alert you in real-time. This program is designed to track and quarantine problems such as: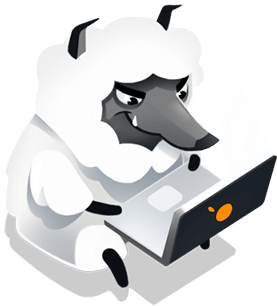 Competitor Clicks
Competitors are one of the main reasons your company's ad budget gets depleted, hiring click farms to attack your ad campaign while making it difficult to be visible to a real client base.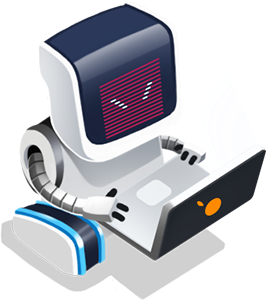 Bot Clickers
40 percent of internet traffic is non-human, bots are designed for click fraud.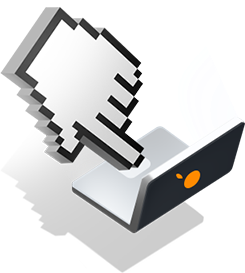 Click Farms
These businesses pay employees to click on elements to artificially boost the status of a website, or in this case, click on your ad campaign to whittle away at your ad budget.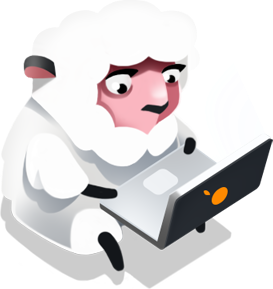 Accidental Clicks
Not all clicks are malicious, in fact it's been reported that up to 50 percent of mobile clicks are accidental.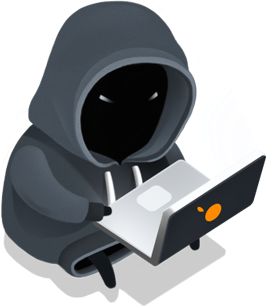 Brand "Haters"
The more successful a business, the more enemies that business will generate.
Once detected, the fraudulent IP will be automatically inputted into your AdWords IP exclusion list which blocks them from seeing your ads while paving the way for real customers to find your business online. This program automatically blacklists up to 500 of the worst to keep your website safe.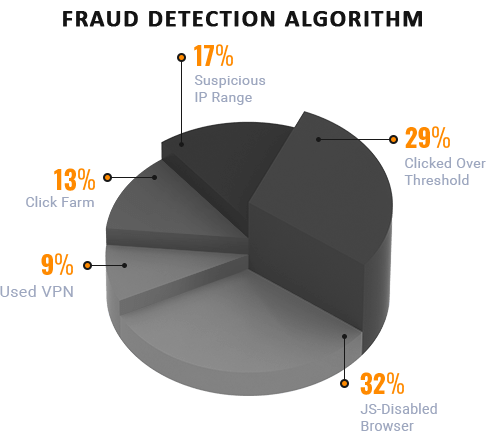 ClickCease functions seamlessly with Google AdWords and Bing ad platforms, and provides a fully customized set of detection rules that alter the algorithms to your needs and offer the best results for your business. This software integrates with your own custom site or on other popular platforms such as Big Commerce, WordPress, SquareSpace, Blogger, and Shopify.
Better yet, every two months ClickCease will send detailed agent file reports to Google AdWords on your behalf to have a refund granted to you.
Another great feature that ClickCease provides is called the 'fraud recorder', allowing users to watch recordings of how your site is interacted with once someone, or a bot, clicks on your adword ad. These features allow ClickCease to analyze each recording to decide which visitors are fake or authentic and further make improvements to its algorithm.
ClickCease will offer reports that hyper-analyze all aspects surrounding every click that occurs on your website. You'll be able to see information such as IP address, location, keywords used, ISP's, and device ID's. This gives you the chance to choose who you want to see your site, while also granting you valuable insight on who is trying to hurt your ad campaign and from where.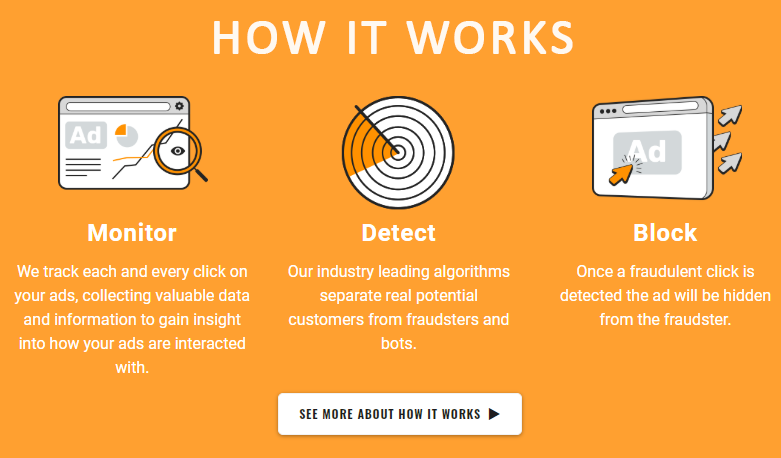 ClickCease's Plans and Pricing
ClickCease has three tiers of pricing available, all with the availability to pay month-by-month or annually, though a 20 percent discount will be applied if you pay annually. Each tier comes with 24 hours a day, seven days a week support, unlimited adwords accounts, and the ability to cancel any time that you see fit.
The three pricing tiers are:

Basic
$15/month
This tier provides email notifications of suspicious clicks, 24 hours a day, seven days a week monitoring, an insightful dashboard, and up to 1000 ad-clicks. This plan is $15 a month and comes with a 14-day trial.
Standard
$50/month
This plan includes the features from the Basic plan, but upgrades the ad-clicks to 5000. This plan also has features such as a refund claims manager, fraud recordings and analysis, proxy blocking, device detection, email reports every week, and an aggressive mode which takes a stricter approach to automatic blocking. This plan is $50 a month, comes with a seven-day trial, and seems to offer the best bang for your buck.
Agency
Contact for Pricing
This tier offers with everything that this software has implemented into it, but it would seem that each feature and the correlating price is all based on your needs and budget. The best way to figure out the price is to contact customer support at ClickCease to find out what this tier has to offer for you.
Most customers began with the Basic plan to try it out. Once they found out how much money they were saving because of ClickCease, they were quick to upgrade to the Standard pricing choice.
The Downside to ClickCease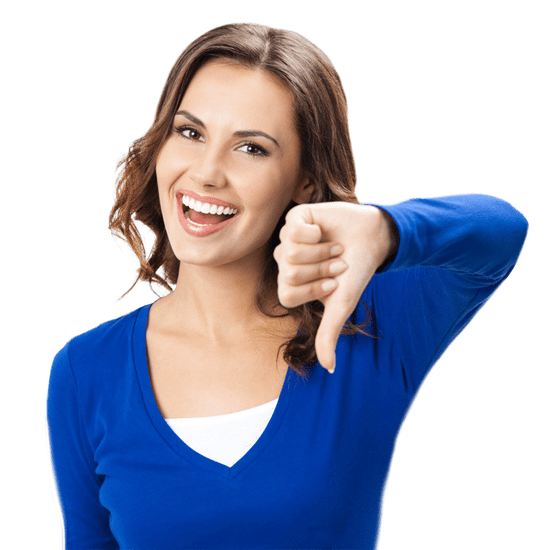 Despite how versatile this program is, ClickCease still has areas in which it could make some improvements. This program is not supported on any mobile devices or apps, so interaction with this software will be severely limited while on the go. Monitoring will continue as normal, so you'll still be able to access your emails if something gets flagged as suspicious on your site.
This aspect can be problematic if you can't leave your program alone to manage without you, but as long as you've customized your program to fit your needs, it should take care of anything malicious until you are able to return.
There have been customers that have stated that ClickCease does not work on click fraud found on social media platforms such as Facebook and that seemed to be a major downside for them.
Aside from those small details, customer reviews have been positive, all excited to share how much money this program has saved them and the increase of traffic to their sites since they bought ClickCeases' services.
ClickCease's Customer Support
ClickCease provides efficient customer support to both those who have purchased their services, and to those who are curious or potential buyers. They have three forms of contact, the first is through email where a representative will get in touch with you within a day. This choice is the best when it's nothing too urgent that needs to be addressed.
The second choice is through their online chat on their home page or contact page. There you can connect with a representative and collect all the information you need for any question you might have. What's nice about this feature is that there's someone waiting to help you right away, which is convenient when you're in a hurry.
The last way to get in touch with a ClickCease representative is through the phone. You'll have to go to their contact page first and choose a day and time in which a representative can call you. What's nice about this form of contact is that when you schedule your phone call, you'll be presented with a first name and photo of the person who will be in contact with you when they call.
If you would rather avoid working with a customer service representative all together, then the FAQ section might be a better fit for you. The link to their FAQ section is listed at the bottom of each page on their website.
The FAQ goes over how to get started, technical support, troubleshooting and privacy information for anyone to go through when they need a refresher or needs a little help on how to get started. Each article has detailed instruction accompanied by pictures to help everyone figure out the solution to their dilemma.
Final Thoughts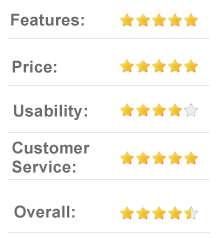 This program does everything that it advertises and so much more. If you're running online ads and your ad budget is getting sucked dry with little reward to show for it, it may be time to consider this highly rated program. It's affordable for all the features that it comes with, it's effortless when setting it up on your site, and the user interface makes this program easy to use and understand.
Even if you find yourself getting stuck or have questions, you'll have a reliable customer service representative waiting to help you. It's time to stop losing money to bots and competitors and start taking control of your online presence with ClickCease today.