A marketing funnel is a process whereby people who don't know are transformed into customers. As described in e-commerce, a sales funnel is a series of steps intended to guide a visitor to the website to your checkout page.
Hopefully, you've heard of ClickFunnels, especially if you're familiar with digital marketing. ClickFunnels is a landing page builder spearheading the move to online sales funnels.
This review of ClickFunnels will delve into the bad and the good of this landing page builder, and we will evaluate whether it's a marketing software worth its salt or not worthy of the buy altogether.
About ClickFunnels.com
Founded by Russell Brunson, ClickFunnels was launched in 2014. Clickfunnels has emerged as one of the world's most renowned online sales funnel platforms granting users the ability to create beautiful sales pages easily and quickly to convert leads into patronizing customers. This service makes the design, tech, and even coding experience unnecessary.
The software offers hundreds of already made templates. What's more, you can choose to customize your very own funnels.
With ClickFunnels, the program comes replete with tutorials, a third-party app, payment integration, email, training, and practical tutorials. It takes no time to make a viable funnel; it can take ten minutes or less.
Below are some of the types of funnels you can build; the possibilities are endless:
Webinar Funnels
Shopping cart funnels
Cancellation funnels
Squeeze page funnels
Survey funnels
Tripwire funnels
Sales call booking funnels
Discovery call funnels
Limited time offer sale funnels
Upsell/down-sell funnels
Membership funnels
Live demo funnels
Lead magnet funnels
Lead generation funnels
Sales funnels
Content funnels
Onboarding funnels
Review funnels
Top Features ClickFunnels.com
Below you'll find a comprehensive review and explanation of ClickFunnel and its pertinent features:
Simple Interface
The user interface is easy to use, making every decision easier to make and understand. The software was produced with the expressed purpose of being user-friendly and easy to use.
All of the controls and features are easy to navigate. Additionally, the program is not compromised by its simplicity; it is complete enough to make a great landing page.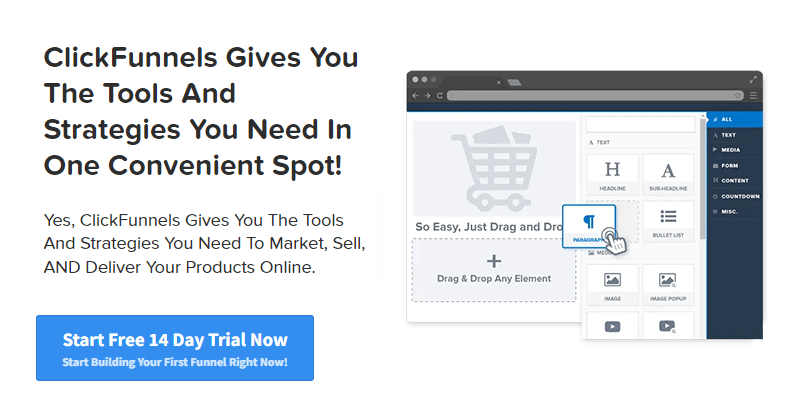 The interface had a modern and straightforward design. When building a page, you can choose from predetermined widgets where you only have to place a few missing elements when creating your page.
You can create a sales funnel easily by using drag and drop, which makes it easy to follow the steps from start to finish. A simple ClickFunnels dashboard conveniently shows you everything you need to do, and it's easy to follow.
Funnel Builder
The funnel builder is very extensive; it has many different kinds of funnels that are suitable for clients of all preferences. Each funnel has its own use, and there are lots of templates for all types of funnels.
Attract Leads
The leads funnel is perfect for people whose goal is to generate leads by having a list of potential clients to reach out to. This page will aid you in getting Facebook messenger and email leads.
You can use a list of messenger contacts or email addresses by incorporating it. Just choose one of ClickFunnels' templates to get started today.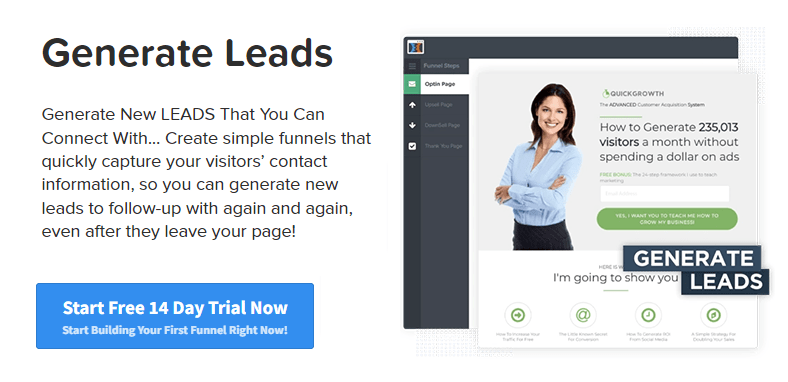 The application funnel is another funnel that's intended to generate leads. This funnel is more detailed because it gives you additional information besides messenger contacts and emails.
The application funnel utilizes a reverse squeeze page, a thank you page, and an application page to get the name, company details, geographic regions, phone numbers, and more.
Integrations
ClickFunnel allows you to use many third-party software integrations to make it easier to use. Utilize these tools to make your online sales process as simple as possible.
Here are some third-party integrations to choose from: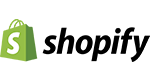 Shopify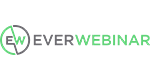 Ever Webinar

Mailchimp

Drip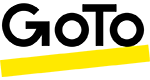 GoToWebinar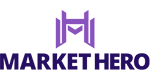 Market Hero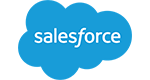 SalesForce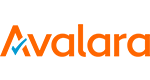 Avalara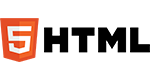 HTML Form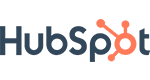 Hubspot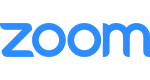 Zoom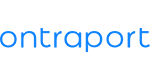 Ontraport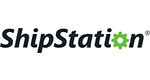 ShipStation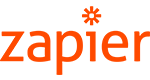 Zapier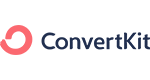 ConvertKit
Twilio SMS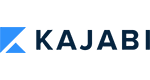 Kajabi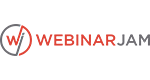 WebinarJam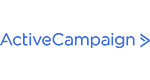 ActiveCampaign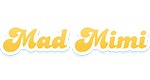 Mad Mimi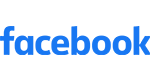 Facebook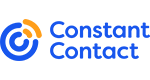 Constant Contact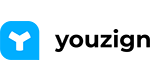 YouZign
It's easy to add these integrations with just a few simple clicks. Using marketing tools like these facilitates a smoother selling process online. Additionally, it helps with SMA marketing, online events, payment platforms, SMS marketing, email marketing, and more.
Split Testing
If you're interested in testing various versions of your site pages within a funnel, A/B testing is a handy tool you'll want to use. It allows you to view and evaluate several versions of your page to determine which elements perform poorly.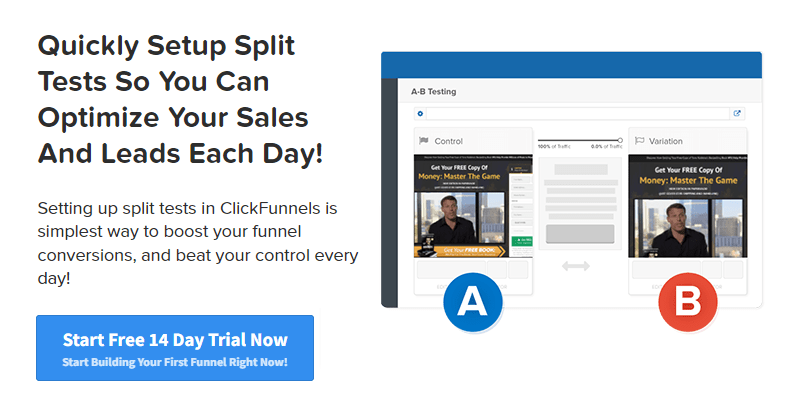 You'll also be able to determine the most vital element on your page that contributes to its success. This is the quickest and easiest way to create an optimized funnel that converts visitors into leads most frequently.
WordPress
If you use WordPress to create and host your website, you won't have to go back and forth between WordPress and ClickFunnels to operate your page anymore.
You'll still be able to make your pages through WordPress and add them to your website more easily. You can now manage and edit them without a glitch.
Affiliate Programs
When using ClickFunnels, you can take advantage of their affiliate program, backpack. It's time-consuming to set up typical affiliate programs, but with the backpack software, it becomes a smooth and efficient process.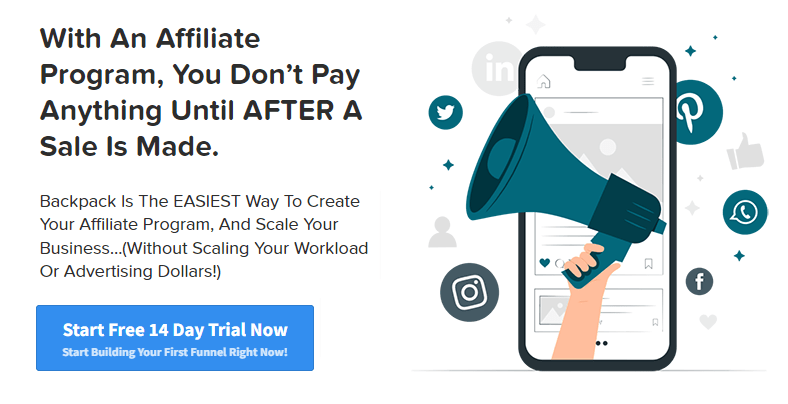 This program utilizes sticky cookies, meaning the customer's info "sticks" to your affiliate as soon as they use the link. So anytime the customer purchases in the future, the affiliate earns a commission, even without them going through the link.
This feature makes backpacks even more attractive because the affiliates are more inclined to advertise your website to others, boosting your site traffic.
Follow Up Funnel
Though it often goes overlooked, the follow-up funnel feature is a vital tool for any website. Even more lucrative than your standard front-end sales funnel, the follow-up funnel helps you build your leads from registration pages, opt-in pages, order forms, and more.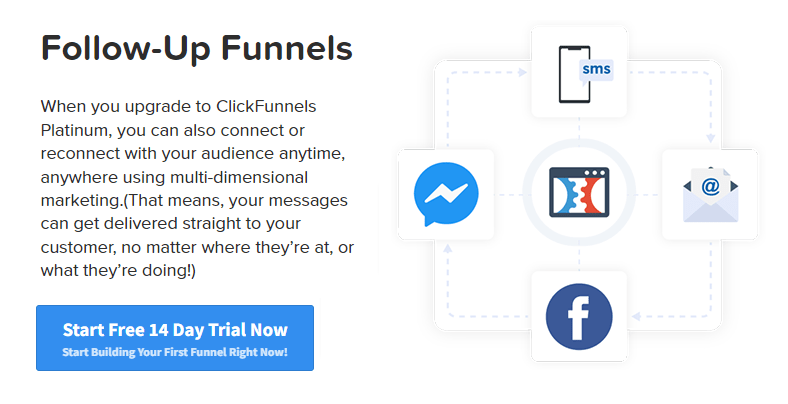 You can also develop specific lists in your follow-up funnel, including smart lists. These lists will categorize customers using demographics, geographic location, which step they're at in the funnel, buying behavior, interests, social media followers, and much more.
When you separate your customers into these sections helps you with marketing, as you can target specific customers based on campaign and advertisement information. It leads to more successful campaigns overall by sending influential texts, emails, and broadcasts to certain groups of those genuinely interested in making a purchase.
ClickFunnels.com Pricing
You have to choose between the Standard and the Platinum plan for ClickFunnels. The Standard plan costs USD 97, and the Platinum plan costs USD 297. These prices are higher than other forms of software for landing pages, but you do get to try it for 14 days for free before committing to your purchase.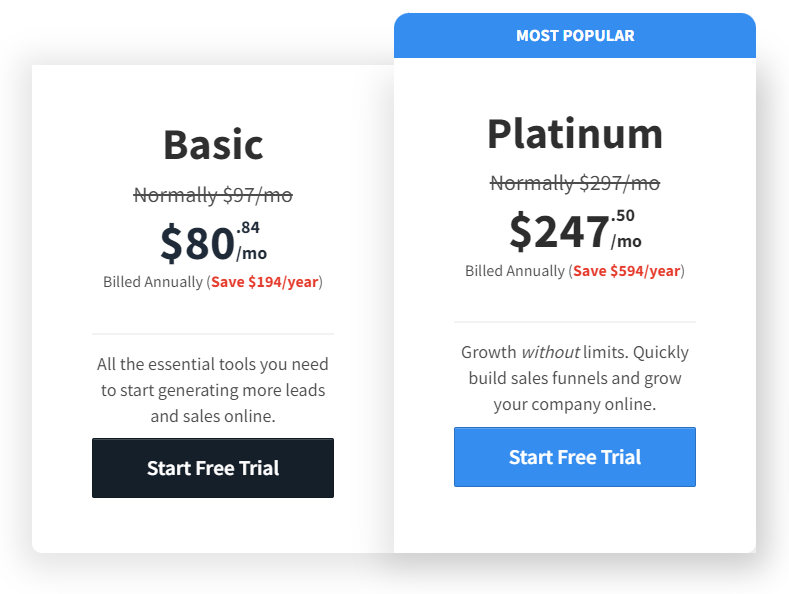 There are a few restrictions with the basic plan, like payment date ways, how many pages you can service, domains, visitors, and more. You also won't have access to the weekly peer reviews and follow-up funnels, as these features are for platinum subscribers.
Both plans have access to the funnel builder, templates, advanced funnels, integration tools, and more. The Platinum plan also comes with priority support, a backpack affiliate program, customized domains, unlimited funnels, visits, and other cool features that optimize your pages.
If you make more than USD 1 million, you can pay for the Two Comma Club, which costs USD 2,497 monthly if you're already a customer.
Customer Support
There are some complaints about the accessibility of ClickFunnels' customer service. A decent amount of information is available on their website via the frequently asked questions section and online forum.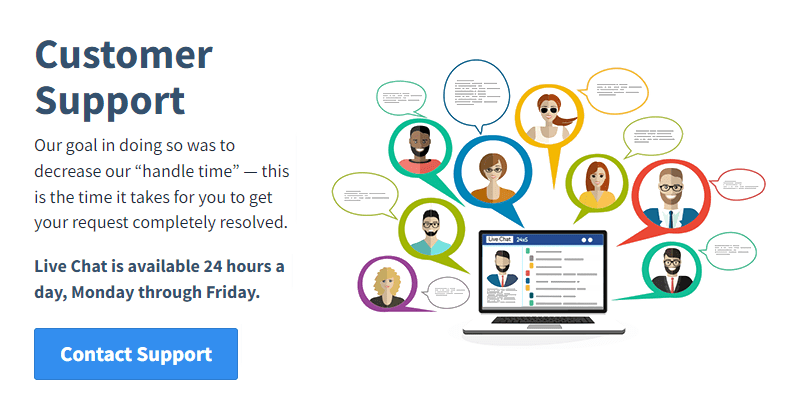 It is, for the most part, what you would expect to see in terms of basic industry-standard information. There are also articles according to various categories that are broken up to make it easier to scan the page to find the answers you want.
ClickFunnels also offers:
Phone support (live representative)
Final Thoughts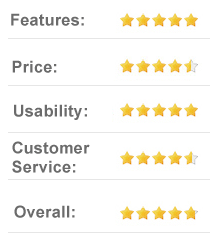 Our final thoughts on ClickFunnels are that this program is 100 percent worth trying. It's a bit expensive, but you definitely get top-notch services, so you don't feel that the price isn't commensurate with the quality you receive.
Based on what they offer, this comprehensive marketing tool allows you to sell and market your products and services at an automatic level.
While customer service is sometimes inconsistent, the program accomplishes what it advertises—you funnel more traffic to your website and enjoy higher conversion rates.
Additionally, you can try it out for two weeks for free, and you'll likely see an immediate difference by the end of the first week.
Try it out for yourself by heading over to ClickFunnels.com today!