Having its origins in Hong Kong, the CoinEx company has quickly made a name for itself in the crypto world. Globally, it offers an exchange service, and it's a marketplace for multiple products blocked by the blockchain.
CoinEx provides various features on its platform that make it enticing to new and advanced traders alike. It's a versatile option, supporting numerous assets and fiat currencies.
CoinEx offers numerous incentives for high-volume trading. Beginners can also learn how to use the app via an easy-to-use and attractive interface. If you're interested in knowing more about CoinEx and if it's the cryptocurrency market for you, keep reading!
About of CoinEx
Beginning in December 2017, in Hong Kong, China, CoinEx integrates the functions of a cryptocurrency exchange and a market. The trader has ETH (Ethereum), BTC (Bitcoin), and other popular coins and tokens available to them.
The holdings get traded and exchanged amongst one another, and they pair with currencies in the world such as the United States Dollar. There is a high trading volume on CoinEx, and each order is stable and reliable because their quick-match engine functions optimally. CoinEx also has a native coin, the CET (CoinEx Token), and it gets distributed daily.
Additionally, the main goal is to create a user-friendly, high-speed, heavily secured, and low-cost cryptocurrency exchange. CoinEx can support several languages from over 100 countries. Overall, it has been rated by many users as a safe and reliable cryptocurrency exchange that allows you to build your portfolio and increase your diversity through safe transactions.
It's easy to sign-up and gets started with CoinEx today. They do participate in Know Your Customer verification processes, but it is not too extensive, and it is for your protection. You can use the platform and start trading right away.
Top Features of CoinEx
Here are some of the biggest reasons to join CoinEx:
Transaction speed: Many other exchange markets can take multiple days for a transaction to get cleared; CoinEx takes just a few minutes because their match engine is quick and reliable.
CoinEx compatibility: You can use CoinEx on your computer or smartphone. The user interface is also simple to learn.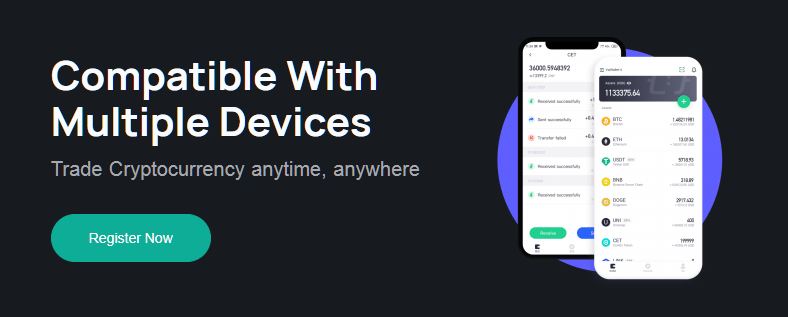 Cryptocurrency wallet: transfer tokens and other valuable assets that you get from the exchange into your crypto wallet.
Mining: CoinEx also provides mining provisions. The platform's mining events are not perpetual, and they take place after intervals.
Diversity: CoinEx supports many cryptocurrencies and tokens
Trading: The high trading volume for this platform means that it can seemingly be trusted to handle your funds.
Usability: The app is functional and convenient.
Low fees: CoinEx has low fees that rival competitors, especially if you reach VIP status.
License: CoinEx has a legal license for all of its digital assets.
Reserve: The company makes sure a reserve fund is in place to protect all of your money, allowing you access whenever needed.
Customer Support: You can get technical support and assistance 24/7 through the platform's chat option.
Services Offered
There are five main services and products that CoinEx utilize in their cryptocurrency marketplace:
CoinEx Exchange
OneSwap (this is a crypto swapping platform)
CoinEx Smart Chain (this is a public chain ecosystem)
ViaBTC Pool (multi-currency)
ViaWallet (digital wallet)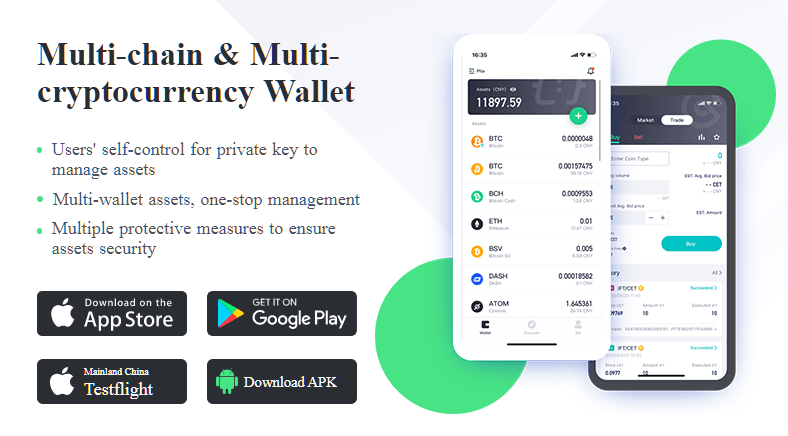 CoinEx has created a seamless ecosystem through the development of these services. You can pay for these products by using a fiat currency or digital asset supported by the exchange. The users must pay the associated fees for each service; some of them, however, are free to use.
These are the primary reasons that users say they enjoy using the CoinEx exchange over other crypto markets.
CET
The CoinEx Token was developed in January 2018, and it is the native token to the CoinEx platform. You can use this token in a variety of ways, as the company issues them regularly.
The eventual goal is for CoinEx to become completely decentralized, with the power in the hands of the community to make meaningful decisions.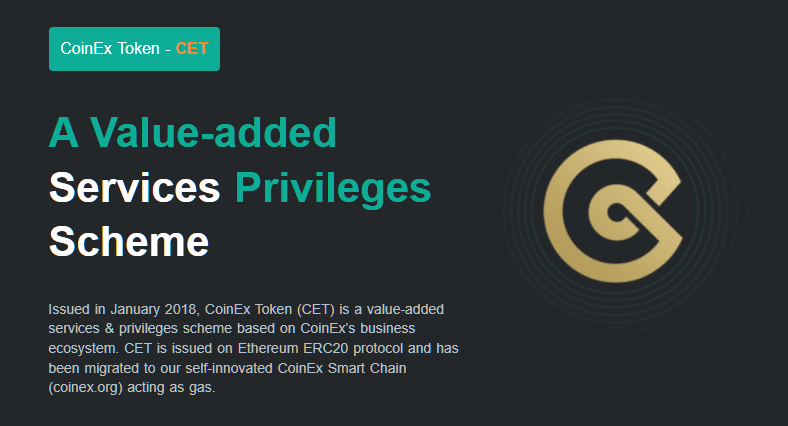 Here are the benefits of CET:
You can use the tokens to pay the trading fees for the CoinEx chain
You have the power to vote for and initiate various proposals
Stake participation
You may buy value-added services
You receive discounts on trading fees.
Pre-installed Token
CET acts as "gas" and is used as a pre-installed token on CoinEx Chain. Moreover, you can use it to trade or invest in other potential token/coin assets.
CoinEx also plans on branching out from application and usage to other services such as payments etc.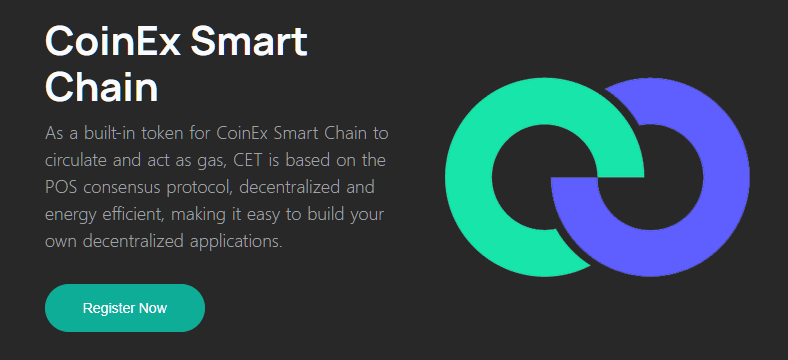 Purchasing CET and Burning
CET has issued and matriculated through airdrop incentives, team unlocking, promotions, transaction fee discounts, amongst other methods, ever since it was first released.
Interestingly, per the agreement of CET, CoinEx agreed to buy back CET in the secondary market with 50% of the profit that they earn daily from transaction fees every day, and they will burn them at the end of every quarter.
Security Features
As cryptocurrency continues to become more prevalent, security matters now more than it ever has in the field of cryptocurrency. Furthermore, privacy, decentralization, and anonymity make it difficult to relocate your assets once they've been penetrated. In response to this, CoinEx has made safeguards to ensure the safety of all of your user assets.
Every digital asset on CoinEx is reserved. You can be assured that your coins won't be used anywhere else, and all of your withdrawals will be processed in time.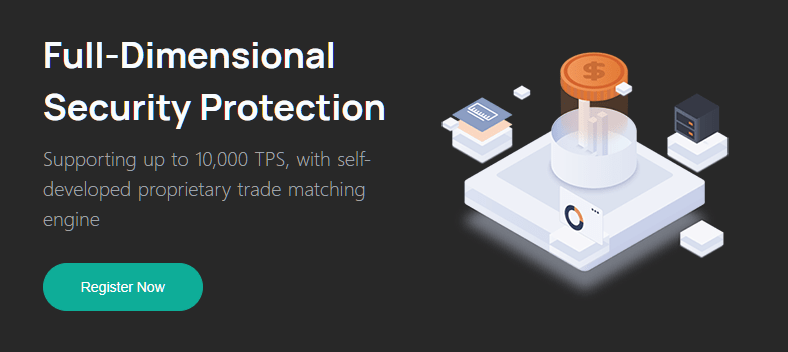 CoinEx has a high-speed matching engine that can support 10,000 transactions per second. Thanks to their proprietary match engine, CoinEx guarantees that the system will be stable even when inundated with thousands of orders.
The adoption of HTTPS or the Google Authenticator and the 2-Factor authentication, which refers to the SMS code, provides dual protection. Furthermore, the multi-signature strategy and the cold wallet storage ensure asset safety, and working together with top-tier security helps provide comprehensive protection.
Transactions happen automatically at an accelerated rate for both withdrawals and deposits. Every process gets supported by the world's best mining pool. As a result, small withdrawals can get processed within 5 minutes.
If your IP address happens to change too frequently during a short period, you'll be sent a warning notification through Email or SMS, notifying you that your account may have gotten hacked.
CoinEx Commission/Fees
All fees are equal on this platform, which is different from the standard Makers and Takers model. CoinEx employs a "flat fee model" that makes the fee 0.20 percent. This charge is too bad considering the industry average worldwide, which is 0.20-0.25 percent.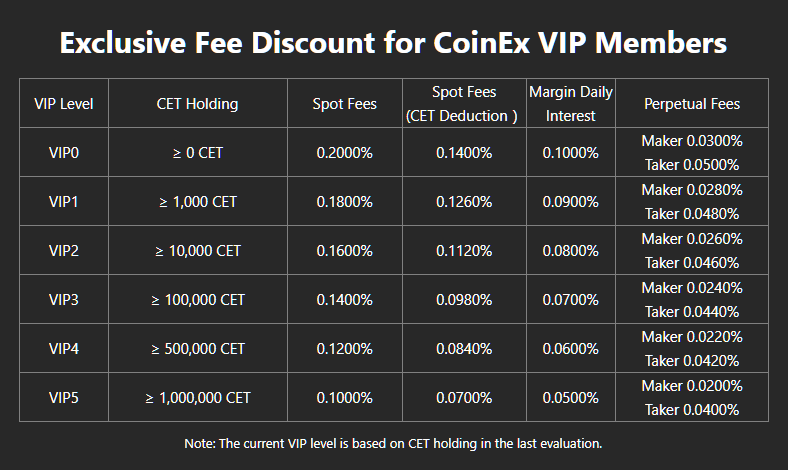 CoinEx Withdrawal Fees
The withdrawal fee for Bitcoin is 0.00021, which is considerably lower than the industry average. Having low fees is what makes CoinEx comparable to other exchanges around the world that have higher fees for the same services and features.
Customer Support
If you run into a problem with your account, the only way to contact CoinEx's support team is by submitting a ticket. To submit a ticket, scroll down to the bottom right-hand corner of the screen and choose "ticket" on the Support section of the page.
CoinEx has also taken the time to write articles on the most confusing topics related to using their app and the features and services offered. If you're unsure of how to do something, you can always visit their help center to find tutorials that provide detailed steps.
CoinEx Licensing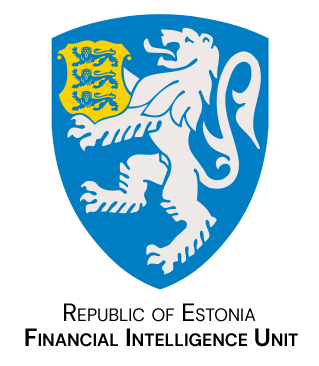 CoinEx is a certified professional and global cryptocurrency service provider. In 2019, they announced that CoinEx received an operating license from the Estonian Financial Intelligence Unit.
This platform is based in Hong Kong and is now a fully regulated cryptocurrency exchange under Estonian laws. As a result, it can offer services of exchanging a virtual currency against fiat currency along with a virtual currency wallet service.
Final Thoughts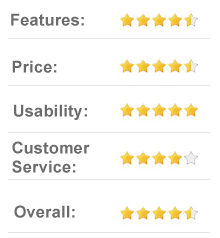 CoinEx is a formidable exchange actively developing and adding new tokens and cryptocurrencies into circulation with regularity. Moreover, the exchange even has its very own coin. As if this wasn't enough to convince you to try CoinEx, their commissions are lower than the market average.
When it comes to convenience, their mobile app is considered one of the best among exchanges. If you happen to be a beginner in the Crypto trading world, they have a detailed FAQs section with guidelines for all beginner crypto traders. Finally, CoinEx is a legitimate organization with an official license.