Established in the final months of 2017 out of Singapore, CoinTiger.com is a global cryptocurrency exchange with a growing fanbase, especially in Southeast Asia in Hong Kong, Japan, Indonesia, Russia, South Korea, Vietnam, and more.
But their reach is expanding. As of Spring 2021, CoinTiger has 4 million users investing in and trading cryptocurrencies in over 150 countries, including the United States, Italy, and Brazil.
CoinTiger.com allows traders to buy and sell Bitcoin (BTC), XRP (XRP), Tether USD (USDT), Ethereum (ETC), and about 160 other cryptocurrencies on the market. They are also the first cryptocurrency exchange to create its own native token, TigerCash (TCH).
In this review, we'll explore the benefits and costs of CoinTiger.com, as well as some frequently asked questions.
Top Features of CoinTiger
Although it's a newer exchange, CoinTiger.com offers several benefits for traders and investors looking to get into cryptocurrencies. Overall it's a solid trading platform that is easy to register with and create a two-factor authentication. Once you set up an account, you will enjoy benefits such as low fees, trading with leverage, and lots of variety when it comes to purchasing digital assets.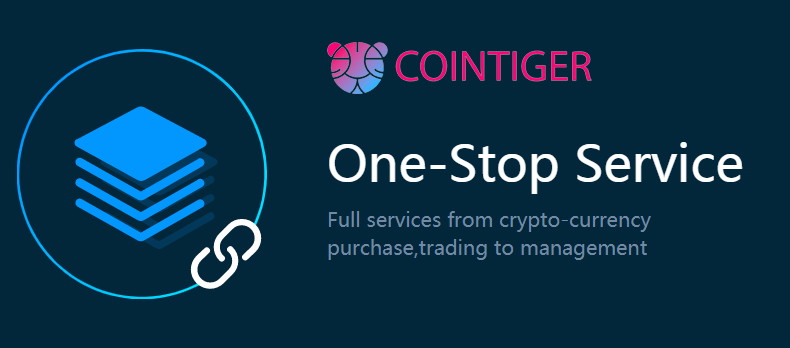 Low Fees
Fees are a part of every exchange platform, and CoinTiger.com is no different. However, the fee amount is what makes this trading service stand out.
Low fees are one of the most prominent attractions of CoinTiger.com. You may see traders charged between 0.20 and 0.25% in standard exchanges – at CoinTiger, the fee is between 0.08 and 0.15%. CoinTiger's low costs allow several more users on the market and in action.
Their withdrawal fee is also less than the industry standard. CoinTiger's withdrawal fee is 0.0005 BTC compared to the industry average of 0.0008 BTC.
Trading With Leverage
When someone uses leverage in a trade, they use borrowed funds to amplify returns.
CoinTiger.com is among the few exchanges that offer derivatives (future earnings) trading with leverage between 25x and 125x.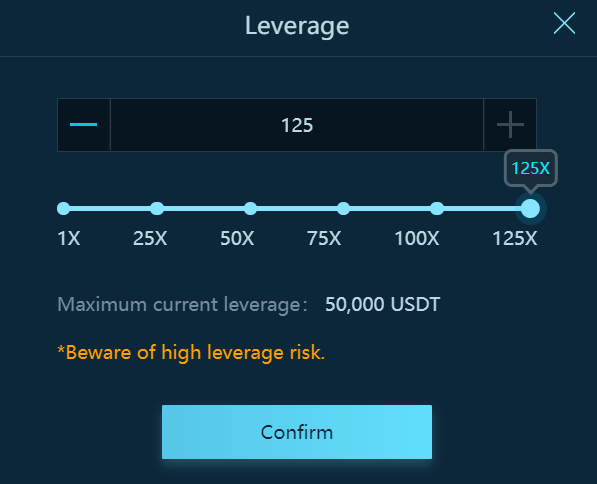 Trading with leverage allows investors to experience markets that would otherwise be out of reach. The use of leverage allows traders to buy more shares than they usually can afford and has the same risk assessment as using cash.
However, trading with leverage statistically results in more loss than gains and is recommended only for professional traders.
Trading Opportunities
Another benefit of CoinTiger.com is the number of cryptocurrencies and pairs to trade on the exchange.
We know you have heard of BTC and USDT. But CoinTiger also carries digital coins such as AKRO and 1Inch.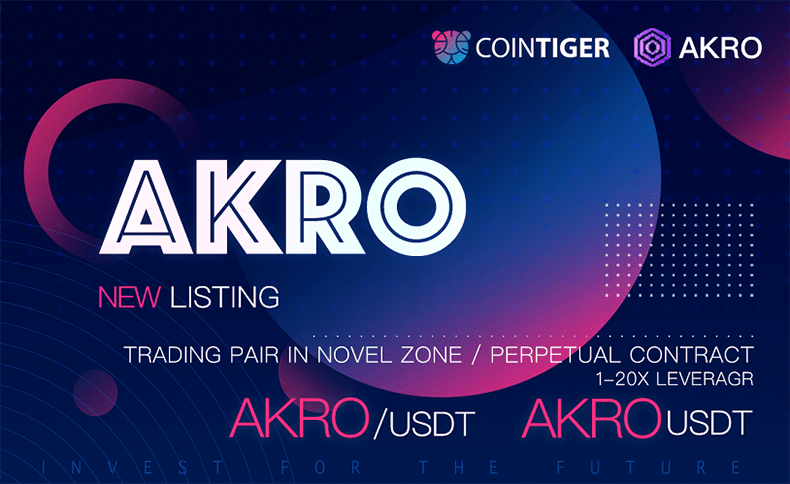 Today there are 119 cryptocurrencies, 164 crypto pairs, and 51 crypto futures available on CoinTiger. This variety allows traders to diversify their investments and buy, sell, or trade across the board.
If you are new to trading, having several coins to choose from is a great way to really get in and experience cryptocurrency trading.
CoinTiger Costs
There are no maker-taker fees on CoinTiger.com, but there is a flat 0.20% translation fee for every successful spot.
Also, the deposit and withdrawal methods are different from average exchange platforms and it's worth understanding how CoinTiger.com operates.
Let's break these down:
Cryptocurrencies
At first glance it appears that CoinTiger is a crypto-only trading platform.
You can make deposits and withdrawals with BTC, USDT, and other cryptocurrency. For cryptocurrency deposits there are no limits or fees and you can instantly make the purchase.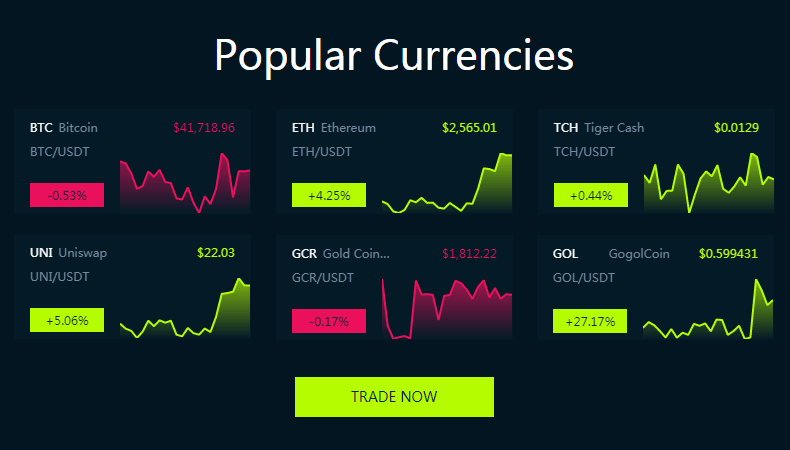 Each cryptocurrency has its own minimum/maximum and withdrawal fees and speed. With BTC there is a minimum withdrawal of 0.0001 BTC with a fee of 0.0003 BTC. USDT withdrawals have a minimum of 10 USDT with a fee of 5 USDT. There are no maximums on withdrawal and it's typically an instant process.
But there are ways to purchase CoinTiger cryptocurrency with fiat money.
Fiat Money
Some traders can use fiat money to make deposits and withdrawals on CoinTiger.com.
The exchange platform allows for cryptocurrency purchases with fiat currency in USD or CNY with a credit card to get started.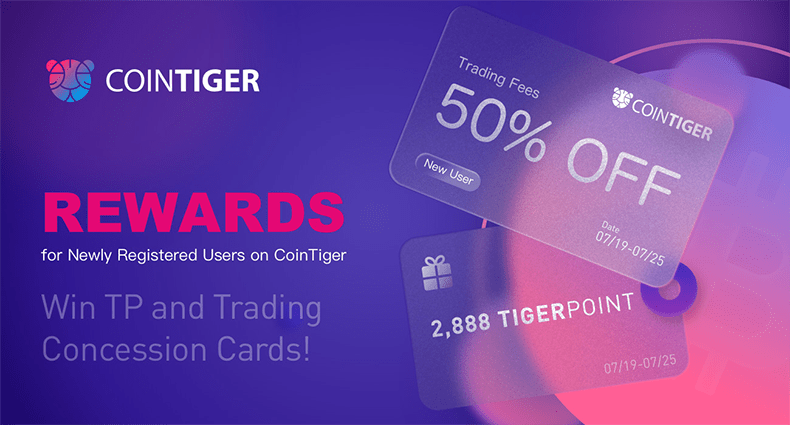 There is a minimum deposit of $55 and a maximum of $20,000. There is also a deposit fee of 4.5%, and it takes about 10-30 minutes for the transaction to go through. Traders cannot make a withdrawal of cryptocurrency with a credit card.
Although it is possible to buy in with fiat money, it's only a first step. Every transaction afterward will be in cryptocurrency. If you are new to trading cryptocurrency, it's beneficial to buy in with fiat, but the real reward is buying and selling digital currency.
Fees on CoinTiger
We've already touched on CoinTiger fees a little bit throughout this review, so we'll consolidate them here for your benefit.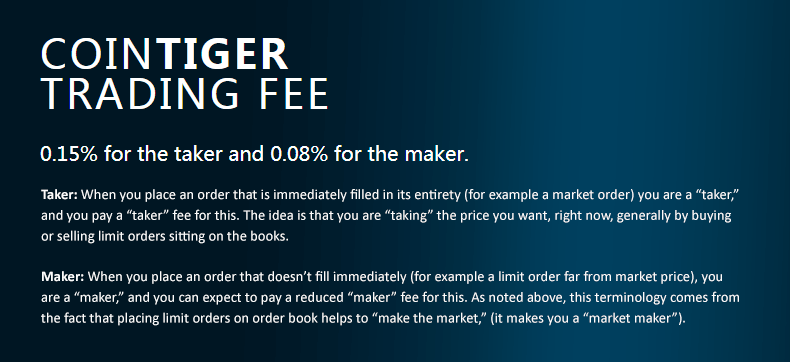 Here are possible fees you may see when trading on CoinTiger.com:
Maker-Taker Fee = 0
Successful Spot Translation Fee = flat 0.20%
BTC Withdrawal Fee = 0.0003 BTC
USDT Withdrawal Fee = 5 USDT
Their low fees make CoinTiger one of the more affordable exchanges for cryptocurrency traders. Apart from withdrawal fees and the flat translation fee, you won't see any other fees unless you use leverage or credit cards (which have their own transaction fees that vary).
Trade Limits
Some exchanges may place limits on the number of trades or the amount of trades per day.
CoinTiger.com volume trading depends on the cryptocurrency.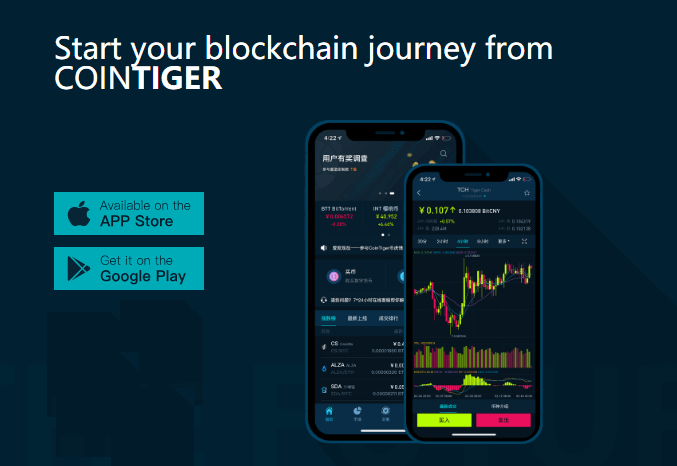 If you use a credit card, there is a minimum and maximum of $55 and $20,000 per transaction per day.
There are no minimum or maximum limits set when trading Bitcoin or USTD.
Overall, the platform does a good job of monitoring trades and has issued a "Regulatory Standards and Procedures for Illegal Tradings" on their website.
FAQs about CoinTiger.com
If you are considering trading digital currency on CoinTiger.com, here are a few extra questions we have come across that may help your decision.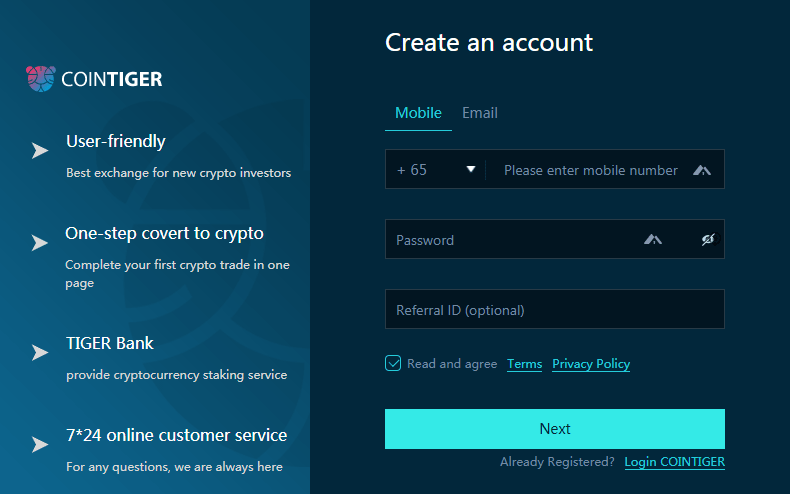 Final Thoughts on CoinTiger.com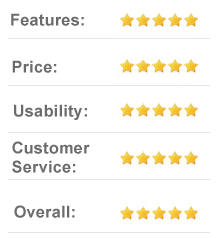 Whether you are new to cryptocurrency trading or have played the market for years, CoinTiger is a fast, safe, and easy-to-use platform. It's available in several languages around the globe and offers tons of various digital coins for trades and investments. With its low fees and currency options, users will enjoy trading on CoinTiger.com.