ColourPop is one of the biggest brands in the beauty world. Bloggers and influencers rave about their affordable products and trendy selections. We did a little research and put some products to the test to see if ColourPop lives up to the hype. Here's what we discovered.
About ColourPop
ColourPop is the brainchild of the Nelson siblings, Laura and John. They founded the LA-based company in 2014 to sell cruelty-free and affordable cosmetics.
Laura and John Nelson originally branched out from their father's makeup company (Spatz Laboratories) to create Seed Beauty. They started ColourPop as an ecommerce business with thirty-one shades of eye shadow priced at $5 each to see if it could work. Spoiler, it did.
Thanks to beauty bloggers and a successful Instagram account, ColourPop exploded onto the makeup scene. They secured collaborations with social media celebrities who lauded their products and helped the brand grow.
In 2017, ColourPop partnered with Sephora stores to expand their availability to the retail space. The next year they partnered with Ulta Beauty.
Over the years, ColourPop embraced pop culture collaborations with big names, like Disney, Marvel, and Sailor Moon. These collaborations inspire nostalgia and allow people to experiment with looks inspired by their favorite characters.
Since ColourPop focused on products for the eyes, lips, and face, the Nelsons expanded their reach by creating two additional brands – Fourth Ray Beauty (skincare) and Sol Body (body-makeup).
What ColourPop Offers
ColourPop does cosmetics, and they do it well. The company does everything under one roof, including testing and packaging, so it's made in the United States. They report that this business model allows them to deliver high-quality products at affordable prices.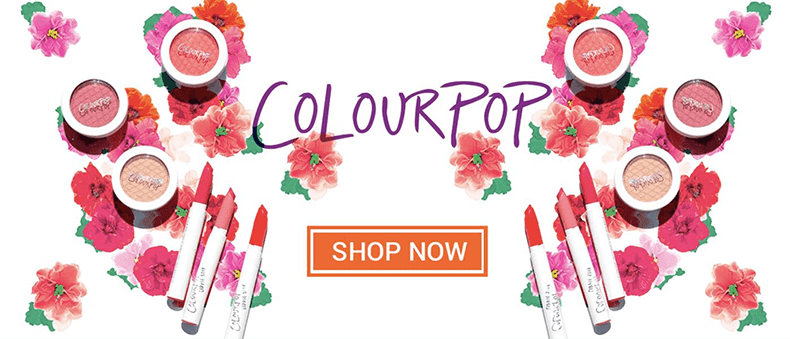 Not only do they use high-quality ingredients, but several of ColourPop's products are also vegan, with just a few exceptions. They don't even test on animals in their facility; they use humans and perform all tests at their headquarters.
For Your Eyes Only
There is a lot to choose from if you're looking to highlight your eyes. From eyeshadow to eyelashes, ColourPop has your back with a massive selection of products. It's almost overwhelming, so we picked a few of our favorites to help you narrow the list.
| | |
| --- | --- |
| Jelly Much Shadow is easy to apply, has a clean finish, and lasts longer than other eye shadows. You don't have to add any other products, but you can. | Crème Gel Liner is available in several colors, and it's waterproof! It's easy to apply, gives a clean line, and doesn't irritate sensitive eyes. |
| Eyeshadow Palettes give you a lot of color options in one package. There are several themed palettes (like strawberry shake and blue moon) with a balanced selection of shadow colors. | BFF mascara could be your new best friend. Highlighting your lashes is a new experience with the color options in this line, like Blue Ya Mind and Purple Prose. |
Give Your Lips a Little Love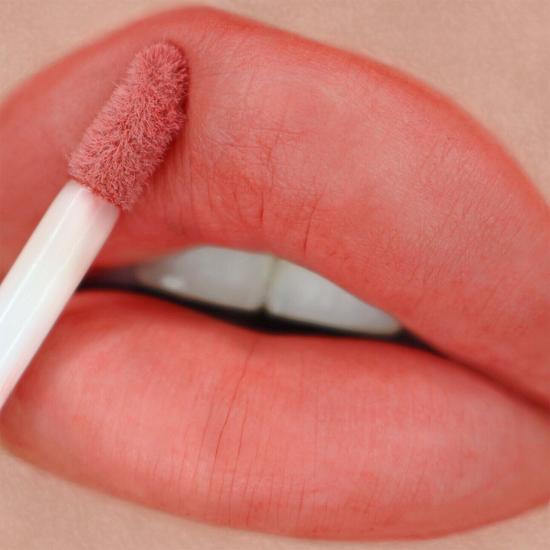 From protecting your lips to showing them off, ColourPop does it all. They play with color and texture, so there's truly something for every taste.
ColourPop lip gloss is luxurious, maybe that's why one line is called Lux. Colors range from clear to a little bit of color, and they all give you that glossy look you desire.
If you want more color on your lips, we really liked the Lippie Stix and Lip Crayons. There are several color options for both, and they're super easy to apply. The finish is nice, but a little lip gloss takes it up a notch.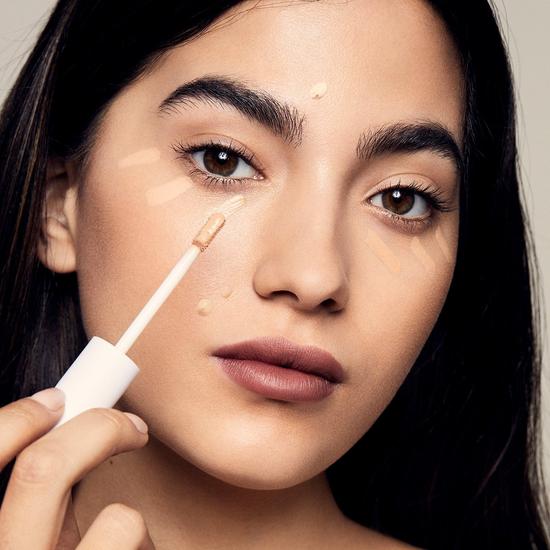 Smooth and Highlight Your Skin
From concealers to blush, bronzer to highlighter, ColourPop has what you need for your skin. A lot of these makeups have no oils, and some are dermatologist approved, so even people with sensitive skin should be able to find a match.
One of our favorite parts about ColourPop is their selection of foundations and concealers. They have thirty colors of concealer and more than thirty colors of foundation, so you can truly match your skin tone.
#ColourPopMe Rocks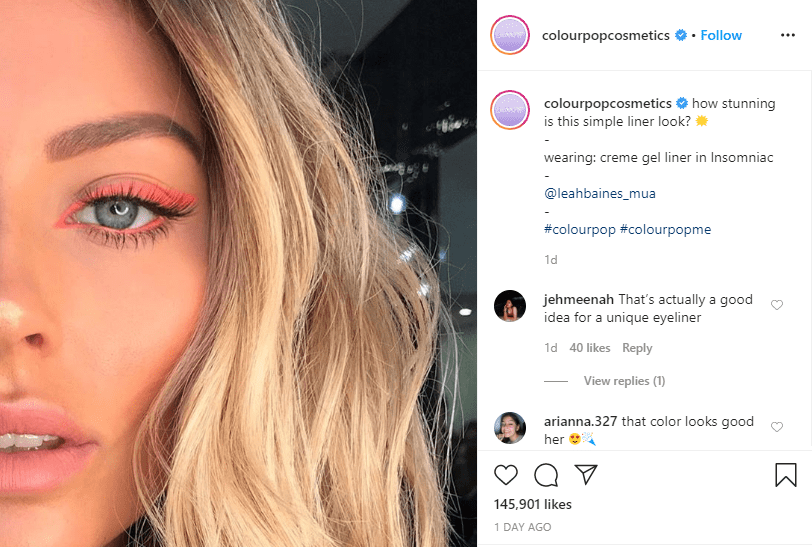 ColourPop owes a lot to Instagram, and they stick to their roots by asking fans to share their videos and images on the platform. Tag your post with #ColourPopMe, and you are a part of an impressive gallery of fan images. ColourPop even shares fan creations and gives them credit.
If you're not up for posting yourself, scroll through the fan images for some stunning tutorials and makeup creations. You can find some truly awe-inspiring creations.
A Word About the Sister Brands
Since Fourth Ray Beauty and Sol Body products are available on ColourPop's website, we thought it was worth mentioning them. It makes sense that if you (and your skin) like ColourPop's products, you could benefit from the other lines.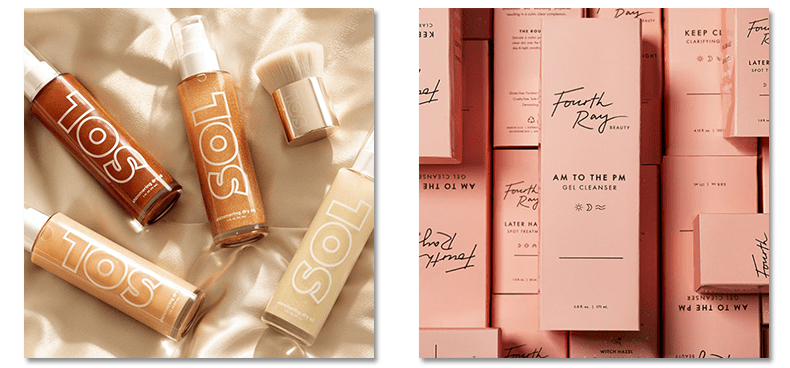 Fourth Ray Beauty offers a selection of skincare products, like face masks and cleansing agents. You can choose from dozens of scents, and they even have multi-product kits available.
Sol Body is all about your body from the neck down. If you want to shimmer, glow, or just plain sparkle, this is your go-to line. From powders to oils, Sol Body can make you shine. They are also 100% vegan and cruelty-free.
The Cost of ColourPop
One of the pillars of ColourPop's brand is that they're affordable for consumers. Most of their single products range from $5 to $15. They also sell several sets that generally range from $20 to $55.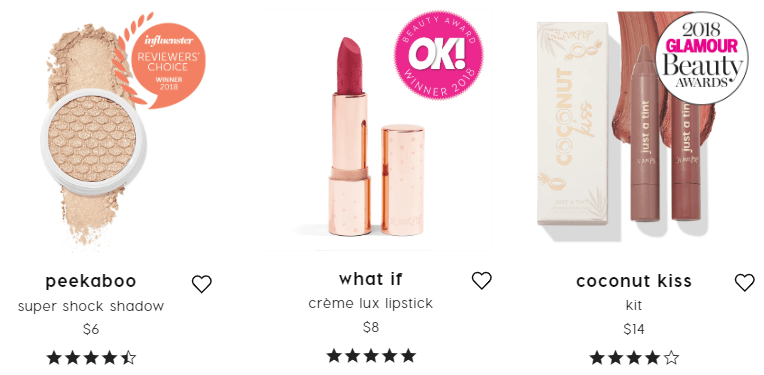 Flexible Payment Options
ColourPop offers your usual payment options, including all major credit cards, PayPal, and ApplePay. They also offer AfterPay for customers in the United States. AfterPay allows you to shop now but pay later by spreading your total cost over four equal payments.
Shipping Charges
If you purchase products from their site, shipping depends on the amount of your order and where you live.

United States
Orders over $30 ship for free, but if you spend less than $30, you pay a flat fee of $5.99 for shipping.


International
Orders over $50 ship for free, but if you spend less than $50, you pay a flat fee of $9.99 for shipping
Bonus: ColourPop sometimes offers promotional deals, grab bags, and freebie items, so watch for those to score some free products!

Criticism of ColourPop
Reasonable pricing for a good product goes a long way, but that doesn't mean ColourPop is perfect. There are a couple of things that you should know before placing an order.
The No Return Policy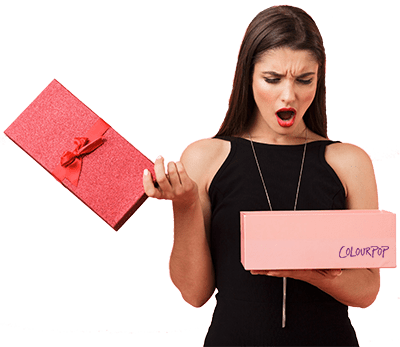 That's right, no returns. ColourPop's return policy is that their prices are low, so they don't offer refunds, returns, or exchanges of their products.
There are several questions about this issue on their site, and from what we can see, they just don't do refunds or returns. They don't allow gift returns or exchanges. Even if you have an allergic reaction to a product, they will not allow you to return it.
To exacerbate this situation, they don't let you change or modify an order once you submit it. Make sure you double and triple check your order before placing it!
We did some research and found several frustrated comments about the return policy. A handful of people encountered issues with shipping agents returning the packages to ColourPop. Others reported that their packages never showed up, and they didn't receive refunds.

Inconsistent Order Filling
We didn't have a problem with this, but it seemed to come up a lot over the course of our research. It seems that several people experienced problems with their orders. Some people reported missing items, but others received entirely different orders!
Another issue seems to be damaged items. All of ours arrived intact and well-packaged, but it seems that's not always the case. A handful of reviewers reported receiving damaged products that were cracked, spilled, or completely broken.
Customer Service is Questionable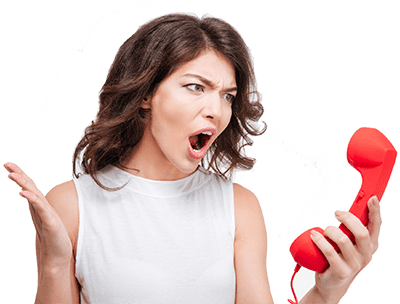 We had no issues with ColourPop, so it's disappointing to learn that so many people had terrible experiences with customer service. During our research, another big issue popped up frequently – poor customer service.
Unfortunately, a lot of the customer service complaints involved missing products and packages. Several reviewers noted that the customer service representatives were rude and dismissive. Most reported no refunds or partial refunds only for the out of stock items, not missing ones.
Admittedly, we were a little surprised to learn that you can't contact ColourPop by phone. All of their customer service is handled by email or the help center. Even in this tech-savvy era, that sounds problematic.

The Bottom Line on ColourPop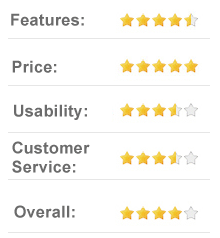 With their massive selection of colors and styles, you can find a match for any complexion. The no-return policy and questionable order filling may sound problematic, but most users report good experiences with ColourPop.
Quality cosmetics are often hard to come by or overpriced, and sometimes life just calls for a style change. If you're ready to up your makeup game without the drastic price jump, ColourPop may be just the upgrade you're looking for.