ConvertKit.com is an e-mail marketing software that various types of creators can use to grow and shape their businesses. The focus of Convertkit is on using an ever-growing email list to direct a target audience toward a website, landing page, or online store where they can purchase products, contribute to movements, and more.
About ConvertKit.com
ConvertKit.com has a variety of user-friendly design features which allow various creators to generate stylish forms to sign up new subscribers. It also provides them with templates that they can use to create effective landing pages in "under 10 minutes" and without any coding experience.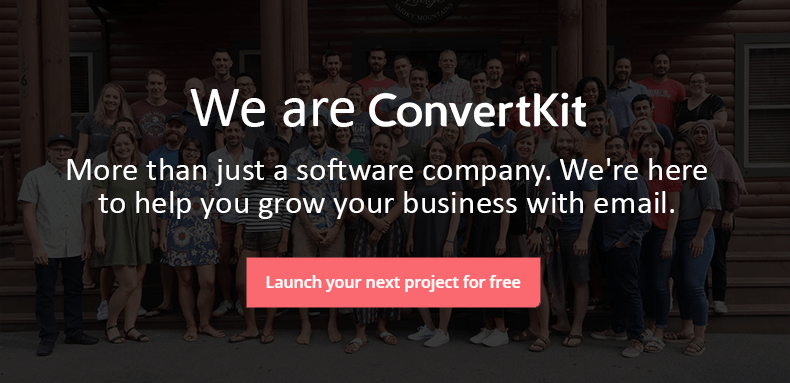 There are also intuitive tools for designing emails, organizing subscribers, and making sure the right information gets to the right people at the right time. As a bonus, ConvertKit.com offers its customers an easy and efficient way to change over their service from similar providers like MailChimp, Drip, and more.
The company was founded by current CEO Nathan Barry, a designer, author, and blogger from Boise, Idaho, who has become somewhat of an "e-mail marketing" guru since starting the business.
Top Features of ConvertKit.com
CovertKit.com is known for going above and beyond when it comes to providing their customers with easy-to-use software, widgets, and applications. Their catchphrase is "Spend less time on e-mail marketing and more on creating," implying to potential clients that their service will be a big time-saver.
Easy-To-Use and Customize
CovertKit's easy-to-use sign-up forms feature dozens of templates and fully-customizable fields intended to get an audience to seek additional content. There are many different types of forms, each with a unique look and feel that the user can further tailor to their audience. The templates also have widgets to include freebies, get recipients to sign up for newsletters, and more.
Landing Page Templates
One of the most innovative features of ConvertKit.com is their free landing page templates, which work even if you don't have a website or domain space. Like the sign-up forms, these templates are easy to customize with thousands of different images and effects.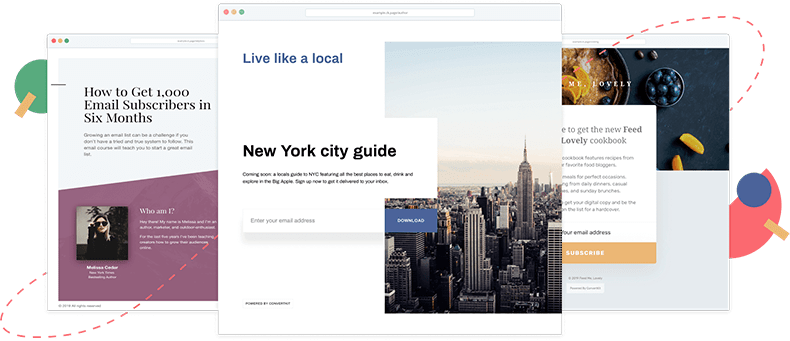 These landing pages are also fully-optimized for viewing on mobile devices, iPads, and laptops. They also feature forms that automatically collect data from the recipient and report it back to the user as a lead.
Automation Tools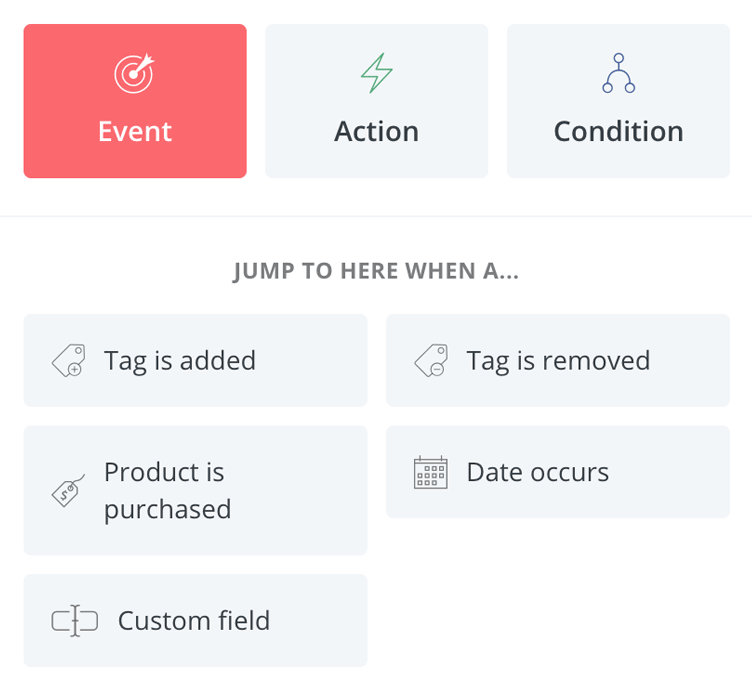 CovertKit.com also allows its users access to a variety of automation tools that they can use to further capitalize on their target market.
Actions include sending automatic messages to subscribers, creating powerful funnels to move them through the user's purchase process, and to give each customer unique options based on their reactions and choices along the way.
Lots of Service Partners
The company is partnered with many major service providers, making things even easier for its users. Such partners include Shopify, WordPress, Teachable, Zapier, and Instapage. These partnerships are there to handle any and all specializations outside of email marketing, allowing ConvetKit.com to focus on what they do best.
Easy to Switch From Old Services
Lastly, it's worth noting again that ConvertKit allows new users to easily and instantly switch over from competing services like MailChimp, Infusionsoft, Drip, and MailerLite. This service represents an innovative approach to tackling the competition and one that has earned them many new customers thanks to its simplicity.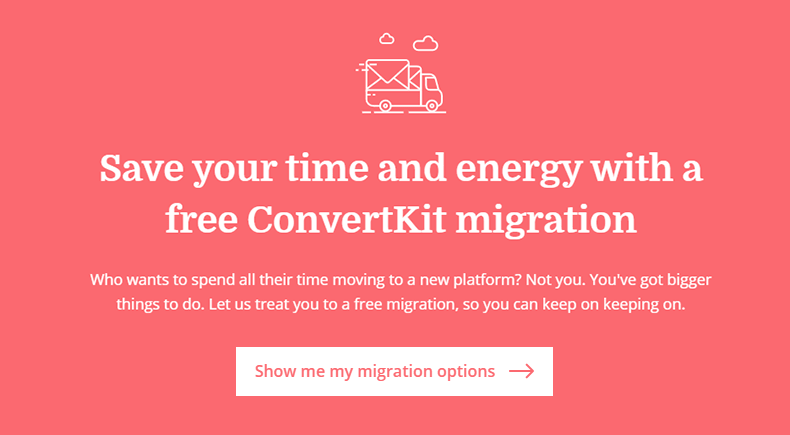 Making this switch is not, however, without cost, which has given some people new to the ConvertKit.com service pause. Still, it is clear that many of the company's users are migrating over from these other services and see this as a big benefit.
CovertKit.com Costs
ConvertKit.com has a unique pricing structure that they claim is designed to grow along with your business. That said, it is possible to create and run an account completely for free as well. Such a feature is a massive deal for creators who are just getting started, though it is likely to be seen as "baiting" by those who want full access to the site's capabilities right away.
With the free service, users get access to an unlimited number of sign-up forms and customizable Call-to-Actions as well as over 30 premium landing page templates. The package also comes with unlimited traffic, domain setups, email broadcasts, and access to the creator support community.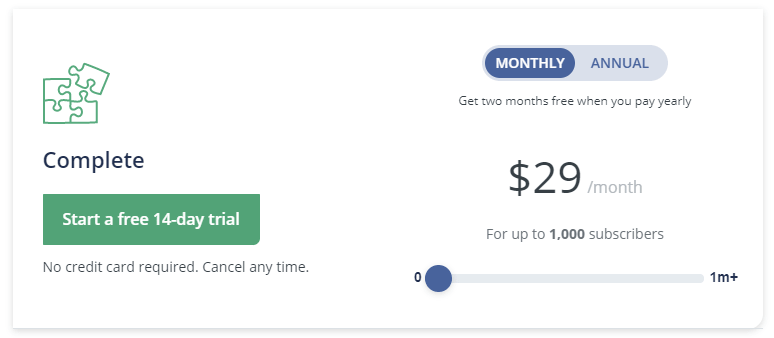 While this is admittedly pretty amazing, ConvertKit limits free users to a maximum of 500 subscribers. Now, it's fair to assume that once a creator has reached 500 subscribers, they will have converted enough to begin generating some type of income, so using a tiered pricing plan is not unexpected. From here the monthly cost of using the service multiplies quickly.
Starting at $29 per month for 1000 subscribers, it increases to $49 a month for 3000 subscribers and so on. Should a creator become a runaway success with a whopping 900,000 subscribers, CovertKit will expect monthly payments of $4,000.
It is also worth noting that paying for the ConvertKit service is the only way to gain access to the site's direct integrations, reporting, premium support, and automation. It is also the only way to migrate over from another service without incurring an additional cost.
Criticism of CovertKit.com
As one might expect, the primary complaint associated with ConvertKit.com is the pricing structure detailed above. While people love the free service, some feel that having limits placed on their subscriber base (and having to pay every time they get more subscribers) is akin to being "punished for their success."
This feeling becomes much more apparent the more successful the user is, as their monthly fees will quickly rise in direct correlation to their subscriber numbers. On the other hand, the people at ConvertKit.com see themselves as providing a valuable service to their users, especially since they offer them built-in scalability.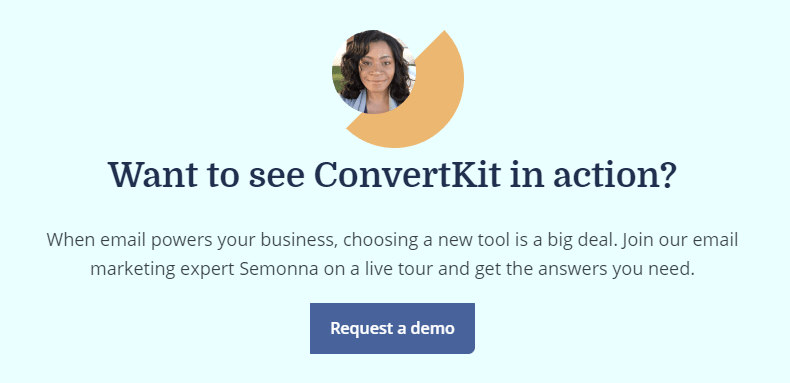 The company also pulls no punches when discussing the limitations of each of the pricing tiers.
Though it may seem completely outrageous to demand $4,000 a month for email marketing, most creators with nearly a million subscribers would see that as a reasonable cost.
The most common criticisms of ConvertKit.com come from the company's lack of design capability. Even though the site promises "drag and drop" customization, some users found the options to be quite bland and difficult to tailor to their own needs. There have also been complaints that some features do not auto-save, which has caused users to lose data as a result.
As far as negative feedback on ConvertKit's capabilities, there is not much to go on. As far as online reviews say, the company seems perfectly capable of providing the services and features promised on the website. As of May, 2020, there have been no Better Business Bureau complaints made about the company since its founding.
Customer Support
ConvertKit.com has earned high marks for its customer support structure, which includes many informative guides, representative support, and an online community through which users and creators can share best practices and solve simple issues quickly.
This also helps the company minimize its staff, as many uses will be able to find what they need with a quick click and a little bit of reading. Visiting the support page of the website gives you several options.
First, you can visit the" Knowledge Base," which features over 100 articles with information on using the site. You can also open up a support ticket and await their reply or learn the basics by visiting one of the company's live workshops.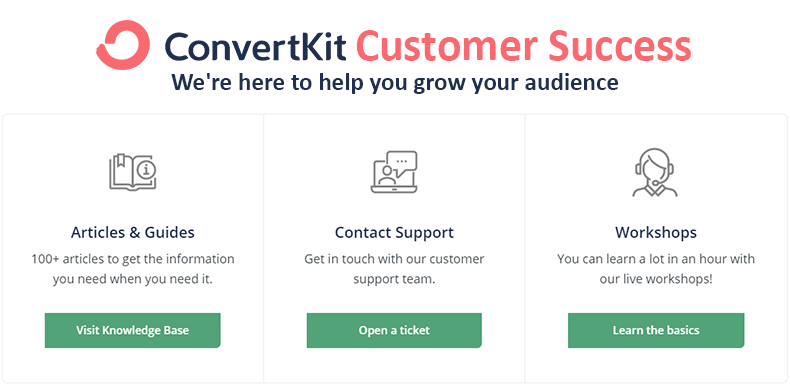 You also have the opportunity to speak with a "concierge" who can help you migrate your data from another service. ConvertKit.com also publishes a blog called "Landing Pages," which they frequently update with new relevant information.
This content is not only focused on helping their customers use their service, but also to provide them with insight on how to be more successful in the world of email marketing in general. The company also publishes a series of guides to various topics and hosts inspiring videos from successful creators to help motivate their users to utilize their service to its fullest potential.
Final Thoughts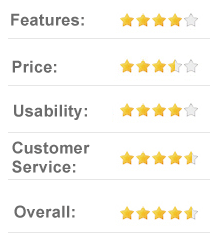 All things considered, ConvertKit.com is a highly-respected company providing a much-needed, well-executed service. According to the vast majority of reviews, the service is well-priced, easy to use, and contains features that both new and experienced content creators can utilize to grow their business and their income.
Ultimately, there are not many differences between a company like ConvertKit.com and its various competitors. Still, their "your success is our success" business model certainly makes them feel less like a service provider and more like a friend helping content creators reach their goals.
This branding, along with the easy-to-use and simple interface, is a big reason for their continued success. While each customer will have to ultimately decide if the pricing structure of ConvertKit.com fits their needs and their business model, it's abundantly clear that many online retailers, authors, and other creators have already made the switch to this competitive service.
As e-mail marketing continues to grow, ConvertKit.com is likely to become a big name in the industry. Indeed, the company currently reports some 25,000 users.