Copy AI is a revolutionary content-writing tool that simplifies workflow through natural language processing and deep learning. This powerful tool caters to all significant types of copy, including social media posts and blog content.
With Copy AI's advanced AI-powered capabilities, creating high-quality content is made easy and adaptable to fit any specific need or requirement.
History of Copy AI
According to Chris Lu, the cofounder of Copy AI, content brings exposure, boosting sales. Copy AI was a prequel to Taglines AI, which they developed first to help businesses develop taglines. Chris Lu's partner, Paul Yacoubian, realized a growing need for lengthy copies, thus driving the need to create Copy AI.
As they rolled out the content tool, they made more inferences from the initial reviews. These were that businesses had a significant problem with developing business content.
Copy AI rose to prominence with its ground-breaking language model, GPT-3. Since then, the founders have relentlessly pursued innovation, creating many new and exciting user features.
Utilizing intuitive templates and cutting-edge algorithms, Copy AI empowers creators everywhere to produce top-tier content quickly. It's no surprise that since its debut in 2021, Copy AI has attracted over 3 million active users eager to harness its powerful capabilities.
Features of Copy AI
Copy AI has various features that make it stand out in technology. Here are some of its features.
More Than 90 Templates for Use
Copy AI provides a versatile array of templates tailored to your every need. From eye-catching digital ad copies to engaging social media posts, the tool offers a hassle-free solution for all your content creation needs.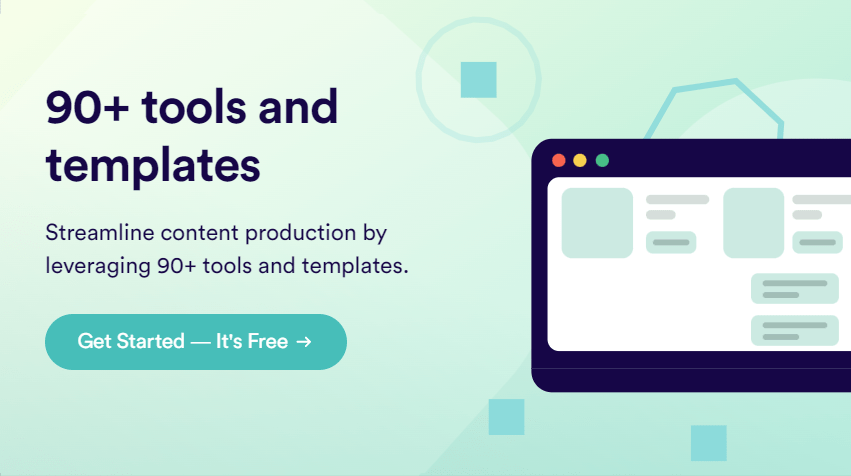 Additionally, Copy AI offers the unique ability to craft comprehensive blog posts and thought-provoking online course topics easily.
Writing Assistance
Copy AI's writing assistants are the perfect tool to enhance your writing skills. They offer real-time feedback and suggestions while guiding you on matters of grammar and style. The assistants provide customized insights that align with your preferences.
It analyzes your text against a vast database of best practices and standards.
Whether you're a professional writer or improving your craft, Copy AI's writing assistants will elevate your work to the next level.
Multi-Language Support
Copy AI supports many languages, including English, Spanish, French, and more. This makes it a versatile tool for content creation regardless of your native language. You can create content in your preferred language without worrying about grammar, spelling, or stylistic errors.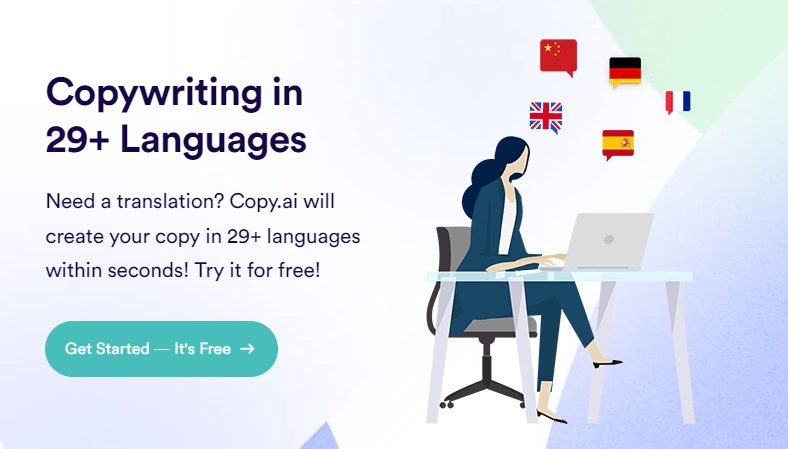 This is useful for businesses and individuals who operate in multiple countries or target audiences that speak different languages. Additionally, Copy AI can translate text from one language to another, making it more useful.
Chrome Extension
The Copy AI Chrome extension is your ultimate writing companion, giving users a faster and more efficient way to generate top-notch content. With its AI-powered writing assistance readily available right in your browser.
You can unleash your creativity on any text input platform, such as social media and email. When the extension is installed, you'll be greeted by a sleek icon in your browser toolbar. This assists you in crafting dynamic pieces that capture your audience's attention with ease.
A Plagiarism Checker
Copy AI has a plagiarism-checking feature that provides you with your plagiarism score. After creating content with the tool, you will not need to sign up for another checker since it has one in-built.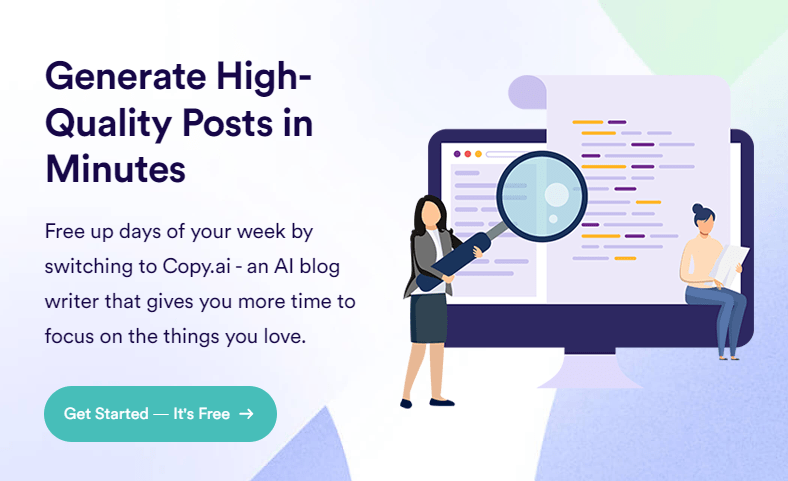 This is an excellent feature as it offers a one-stop tool use. However, you can only use the tool with a premium account.
Copy AI Pricing
Copy AI offers three pricing plans: free, pro, and enterprise. Each has an impressive range of features to cater to your diverse writing needs.
Free Plan
Their free plan is accessible to anybody as you sign up for free. This plan also gives you various copywriting tools, unlimited projects, and a 7-day pro plan free trial. It also gives you a blog wizard tool.
However, the free plan only offers one user seat. This limits you from sharing your account with anyone else. Additionally, it has a 2000-word limit, so you have to upgrade your plan when exhausted.
You need access to the tool's newest features and the 25+ languages on the free plan. Sign up
Pro Plan
Copy AI's pro plan is $36 per month but billed at $432 per year. This plan offers all the free plan features with a difference in some. The plan provides an unlimited number of words with five user seats.
Additionally, it offers priority email support from the Copy AI support team. It also provides 25+ languages and access to new features.Sign up
Enterprise Plan
This feature is a frequent preference among large corporations. Moreover, billing is customized to ensure precise charges reflecting requested services.
Exceptional perks include:
Seamless access to an AI assistant
API accessibility
User-friendly chat interface
Notably, prescriptive workflow libraries and access to private company Infobases contribute to the unmatched experience this Copy AI's exclusive plan offers. To get this plan, you must request a demo from Copy AI.Sign up
Copy AI Customer Support
Copy AI provides a support page where you fill in your details, email, and what you want them to help you with. They have coupled their support page with frequently asked questions (FAQs). These are to facilitate quick responses to the common questions a user might have.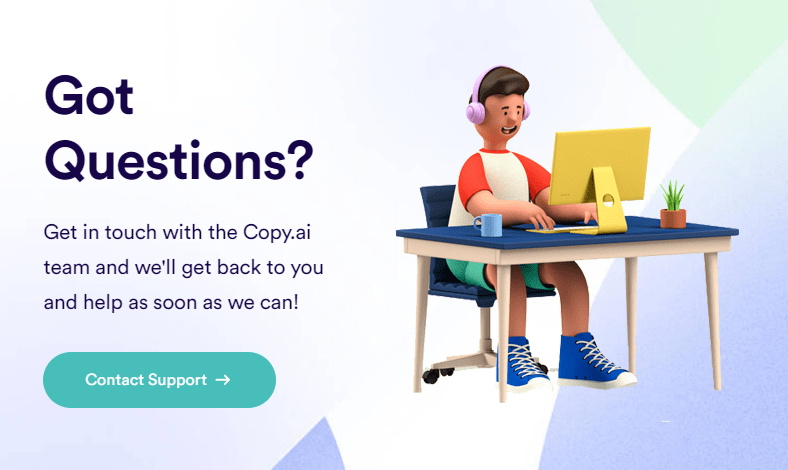 Upon contacting their customer support team via email, you can anticipate a reasonable turnaround of approximately 1-2 days. Notwithstanding, they boast a thriving and active Facebook community comprising over 15,000 members who quickly offer helpful solutions to any inquiries.
You're assured of personalized assistance by interacting with their admins or dropping a direct message on their Twitter handle. In addition to these remarkable customer service features, Copy AI offers an extensive knowledge base with fantastic tutorials.
Reasons to Choose Copy AI
Various reasons make Copy AI a good choice. Here are the reasons why to choose Copy AI.
A Simplified Interface
Copy AI has a user-friendly interface that is easy to use even without training. The tools are well-defined, with the navigation menu on the left and the workspace on the right. The main dashboard lets you quickly access the platform's various features and tools.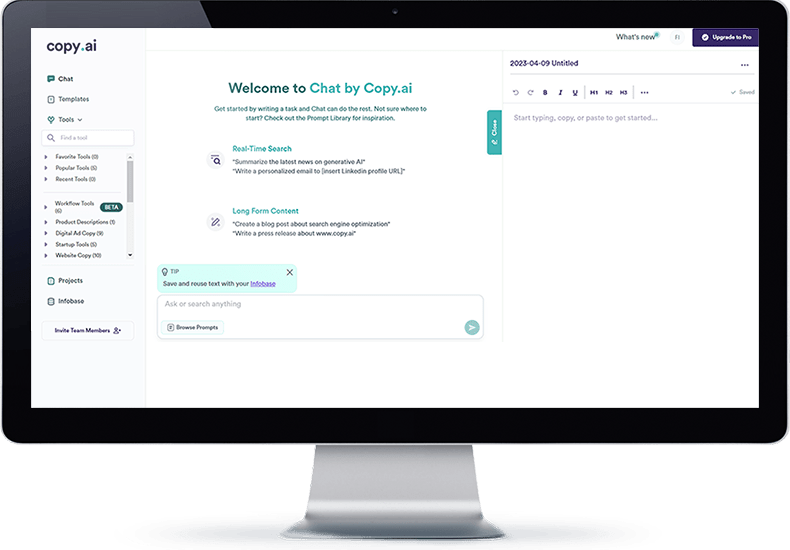 Availability of Various Templates
Copy AI provides you with a range of templates and examples to help you get started with content creation. These templates are customizable so that you can adapt them to your specific needs.
Multi-language Support
One of the remarkable benefits of utilizing Copy AI is that it caters to various languages. This ultimately proves to be an edge if your business transcends borders and targets diverse markets.
Integration With Other Tools
Copy AI can integrate seamlessly with other marketing and writing tools. This makes it easy to streamline your content creation process and improve your marketing efforts. You can combine it with Google Docs, which allows users to import and export documents between the two platforms.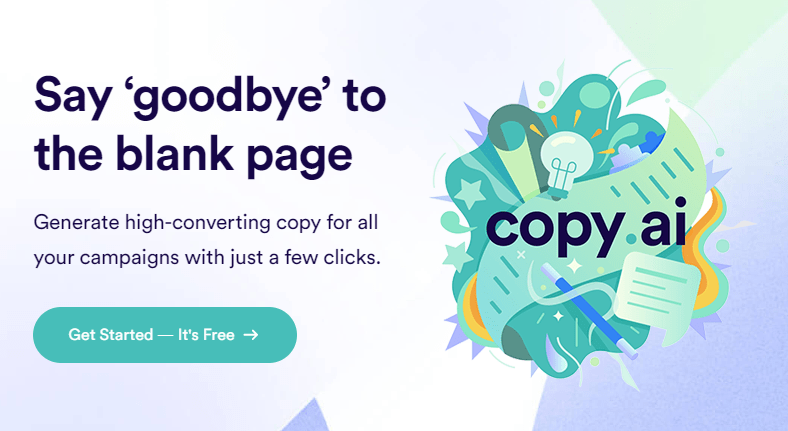 You can also integrate it with WordPress, allowing you to create and publish blog posts directly from the platform. The same can happen with social media, where you can publish posts from the tool.
Copy AI Supports AIDA and PAS Frameworks.
Copy AI has proven to work with Attention, Interest, Desire, Action (AIDA) and Problem, Agitate, Solution (PAS) tactics in creating content. Therefore, if your range needs either framework, Copy AI can help you achieve more.
Shortcomings of Copy AI
Despite the benefits that entice you to choose Copy AI, it has shortcomings. Here is the downside of Copy AI.
Limited Creativity
Copy AI is designed to generate content based on pre-existing patterns and data. It may only sometimes produce content that is entirely original or creative. While it can be a helpful tool for generating ideas and creating outlines, it does not replace human creativity.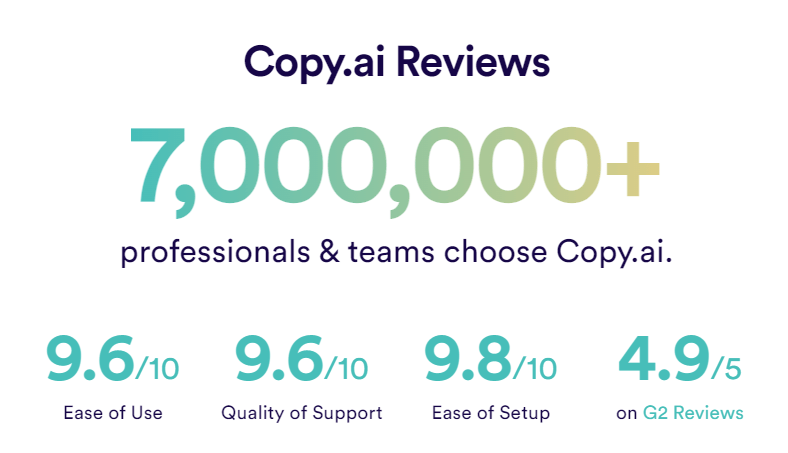 You May Experience Lagging
Copy AI may take time to process your input. If you have a large project you want to complete in small bits, the tool may need to catch up in generating your content. Additionally, your internet connection or the server hosting the device may contribute to lagging.
You Must Fact-Check Your Work
Despite providing accurate guidelines, Copy AI may come up with incorrect information. This can cost you much, especially if you are generating business content.
This calls for much fact-checking; otherwise, you may publish inaccurate information, leading to a backlash.
Copy AI May Generate Random Content
The tool may generate random content, especially if the data input needs to be clarified. Since it relies on pre-programmed data, some results may have random content. Nevertheless, most of its content is good.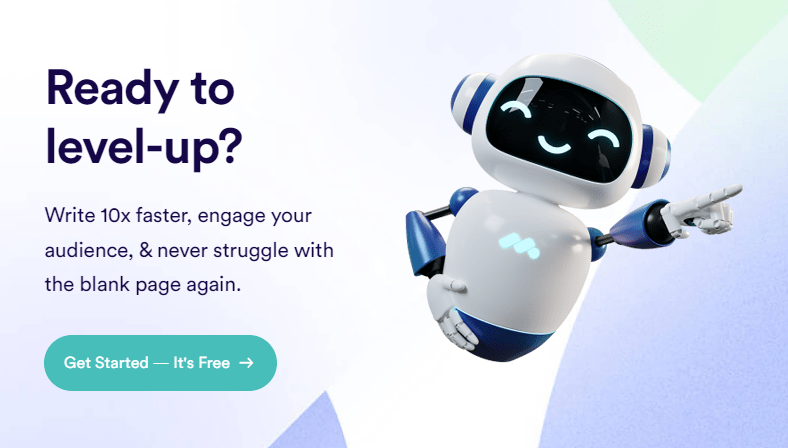 You should always edit and review your generated content since random information may slip in and distort the work's flow. You may need help if you do not catch the random phrases.
Final Thoughts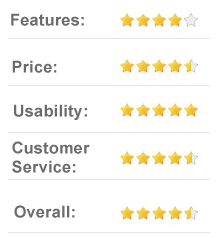 Copy AI provides comprehensive features and advantages that make it a compelling choice for business and personal use. Its implementation can enhance your content creation processes and online visibility.
Combining AI-generated content's strengths with human writers' creativity and expertise allows you to create compelling content that engages your audience.