Hiring a designer or developer to build your website can cost $6,000 or more, and if you happen to be in the 99.5% of the world's population who doesn't know how to code, you may be wondering how you will manage to build a professional website.
Website builders have grown in popularity by over 300% in the last four years and continue to rise at an astonishing rate. People worldwide use builder software to save money and time while creating a website that meets or exceeds their expectations.
If you have been researching the best website builders on the market, you've probably heard about Elementor. Elementor is one of the most popular website building platforms for WordPress and professionals swear by its intuitive interface and easy drag-and-drop design.
Does Elementor live up to its hype? Or does it fizzle and fade where it matters most?
This review will cover:
Before buying and installing this website builder, make an informed decision.
What is Elementor?
Elementor is a WordPress plugin that enables you to create custom website pages. It's a simple drag-and-drop panel, so there's no coding required.
Elementor has hundreds of pre-made templates that you can quickly place on your website, or you can completely customize the look and feel of every page.
You don't have to be limited to the WordPress interface or your current theme's limitations. Elementor makes it easy to design pages with any design, layout, or function you deem necessary.
You get to see precisely what your visitors will see while you edit. There's no need to save and preview drafts before publishing.
Professionals enjoy the hundreds of templates and endless custom design options from Elementor. This website builder makes it easy to have total control over your website and sets you free from restrictive themes.
Elementor is an excellent tool for those on a tight budget who don't know how to code or want creative control.
Interface
The Elementor interface is clean and easy to use from your WordPress dashboard. You can select Elementor instead of the usual WordPress tools when you create a page and get right to work on building your new website.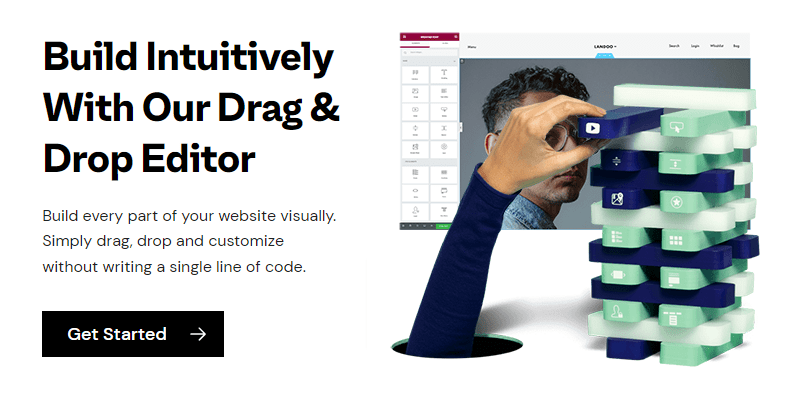 The interface consists of sections, columns, and widgets. Add sections with your desired column layout, then drag widgets like headings, text, buttons, videos, and images into an area. You can also select a pre-designed page if you don't want to design your own. Simply add your text, photos, and videos into the pre-made spaces and apply the changes.
Elementor lets you quickly flip views from desktop, phone, and tablet mode to see what it will look like for your visitors, including how it will function, on all devices. You can also undo and redo changes immediately if you make a mistake.
The interface involves how the software is organized and presented to the user, but the tools and features are what shine.
Key Features
Elementor has abundant practical and creative features to help you design the best website possible.
Over 300 pre-built templates
If you're unsure how to design your pages, you can use templates that offer complete configurations to drag and drop. Elementor provides two templates: full-length pages or blocks (individual elements).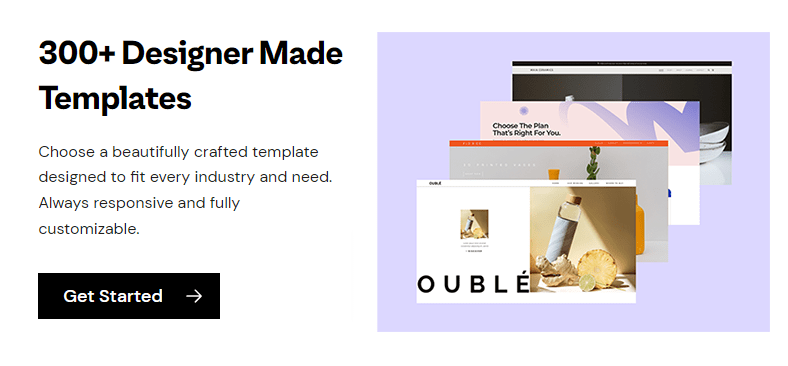 Theme builder
Customize your site's headers, footers, posts, pages, and products. You can even add custom forms and have customer data stored in Elementor.
100+ widgets
These small elements are the bread and butter of your website. Widgets can be anything from a simple text box to progress bars and customer testimonials. You can use as many as you want and fill your pages with fun icons, videos, and buttons.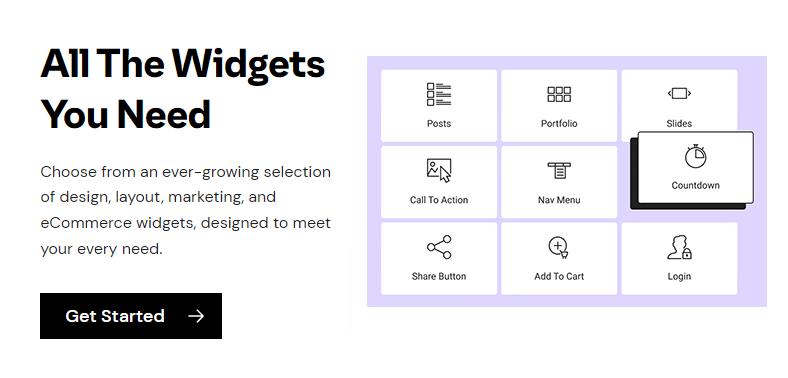 Pro website kits
If you don't want to spend time designing a website, simply pick a pre-made kit. You can have your entire website done and running within minutes.
Full E-commerce suite
Are you running an online store? Elementor makes it easy to customize your store and boost sales with popups and landing pages.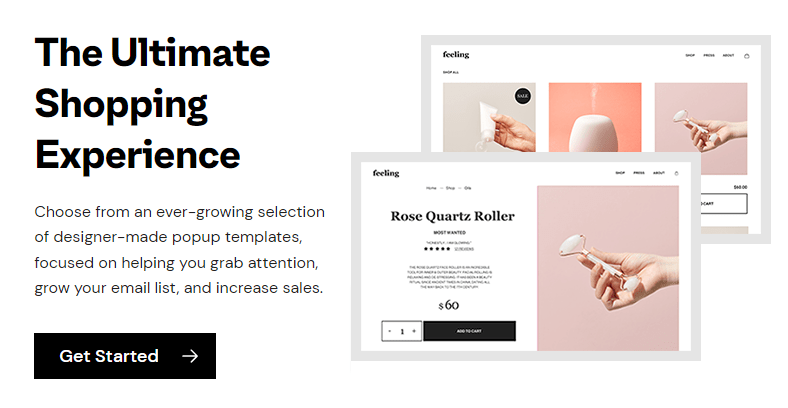 Improved speed and performance
Enjoy fast-loading websites and free updates with improved performance.
Pros & Cons
Like with any product or software, Elementor has good and bad qualities.
Pros
Elementor has many excellent features that make it one of the best website builders. Here are the most significant pros.
Easy to use
Includes a live page editor
Endless customization
Pre-made templates and websites
Excellent functionality and seamless integrations
Many editing tools
Optimized for all devices
Updated customer support
Cons
Now for the negatives.
Slight learning curve – be prepared to spend time looking up tutorials on how to find and use everything.
It can be buggy – new updates occasionally bring issues but are usually fixed quickly.
Limited free version – you have to pay for most features.
Lower speeds – website builders will always be slower than custom-coded websites (although it's relatively minuscule with Elementor)
How to Use Elementor
To start using Elementor, you will need to install it and activate it through WordPress like any other plugin. When you go to your "Pages" on the left panel in WordPress, you should see the option to "Edit with Elementor."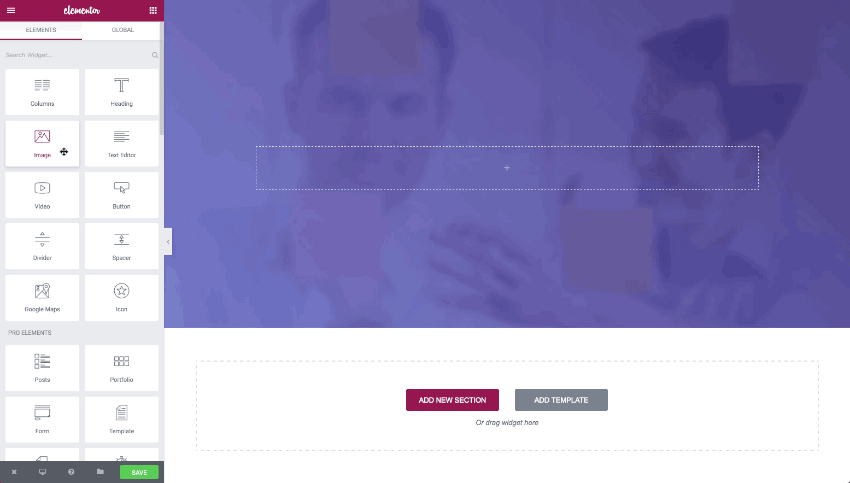 You can start building your page when you get to the Elementor interface. You can add sections, drag your widgets, play with fonts and colors, and switch device views. To begin designing, you will add a section that contains columns (one or more), and you can drag as many widgets as you want into these columns. After you add your widgets, you can style them with fonts, colors, etc. You can also click the plus button to add ready-made templates (pages and blocks).
Keep adding individual blocks and sections and styling them until you have a complete page!
Pricing & Plans
Elementor has several plans to get started.
The free version is an excellent option if you are new to website building and want to see how it works. It still includes a drag & drop editor and responsive, live editing. You also get access to 50 widgets, ten website kits, and hundreds of designer-made templates.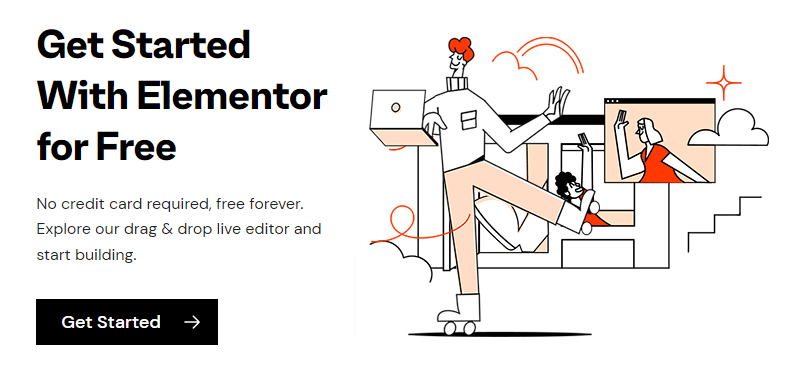 Many people use the free version when they are just getting started on their website but quickly find that they are limited in what they can do. If you want more design features and customizability options, you will have to upgrade to the pro version.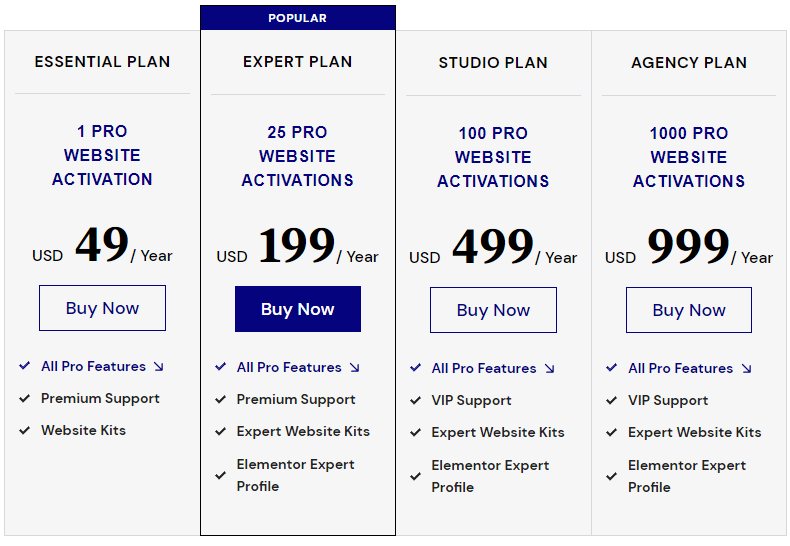 Elementor Pro starts at $49 a year and goes up to $999, depending on how many websites you will be creating. Enjoy exclusive benefits like:
Hundreds of widgets
Theme builder
Global editing
90+ website kits
Custom CSS code
E-commerce builder
Landing pages
Popups
Seamless integrations
Who is Elementor Best for?
While Elementor has a slight learning curve, it is still one of the most uncomplicated site builders to use. It also comes with a pretty good free version with enough tools to create your website immediately.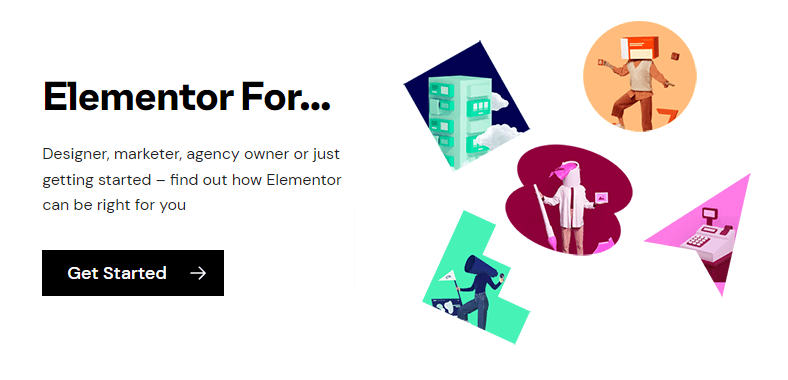 Elementor is best suited for anyone who wants to design stunning websites without learning to code. You can jazz up an existing site with minimal effort using the free version or create scratch-made websites that would rival your top competition by upgrading to Elementor Pro.
If you are already using the default WordPress editor, you probably understand how limited you are. If you need help with putting things where you want them, cleaning up alignment, or adding creative elements, then Elementor is the way to go if you're going to take your website (and business) to the next level.
Final Verdict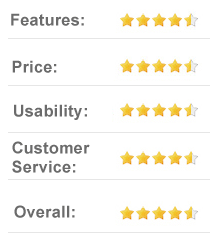 Elementor is the leading WordPress website builder for a reason. It's a powerhouse for website design and creativity and is invaluable to those without coding experience. While it has some negatives like a slight learning curve, occasional bugs, and slower speeds than a coded website, the pros outweigh the cons.
It is much more than a simple plugin; you have the power to create custom-made websites that can reimagine your business by increasing leads and sales. You can create a professional website in minutes with templates and website kits or get creative and bring your vision and style to life by adding sections, blocks, and widgets.
Elementor allows for advanced web creation at your fingertips and includes features that grow your audience and customer base. Create an innovative e-commerce store, design the perfect marketing platform, or wow your followers with high-quality videos and images.
So does Elementor live up to the hype?
Yes! Elementor makes designing a website easy and fun with no experience required.