EXMO.com is a cryptocurrency exchange that caters to European countries. It offers several attractive programs to help you save on trading and even more benefits to businesses and individuals with high bankrolls.
In this guide, we'll help you understand the most important aspects of EXMO's services, including their features, regulations, and fees.
About EXMO.com
Ivan Petuhovskii founded the London-based EXMO.com in 2014, a cryptocurrency exchange that serves primarily European residents. It has more than 150 employees, and they offer users the opportunity to trade over 200 cryptocurrency coins.
EXMO went to great lengths to ensure their desktop and mobile app are user-friendly. Meanwhile, their customers get to enjoy a flexible commission structure and outstanding technical support.
Most major fiat currencies are available on EXMO. Examples include EUR, USD, GBP, and RUB. As of 2019, you can even use EXMO's exchange token for trading, called the EXMO Coin (EXM).
One of the things EXMO is most proud of is its customer care team. They provide detailed, individual customer support, with even more significant benefits for large traders and VIPs.
Top Features of EXMO.com
As you work on deciding if EXMO.com is the right fit for you, below are some of its stand-out features that set them apart from its competition.
Cashback Rewards
Cryptocurrency exchanges make their money by charging you maker and taker fees when you trade. However, EXMO offers its customers a flexible commission structure to incentivize them to trade more frequently. They'll return a part of the commissions you paid if you reach set benchmarks.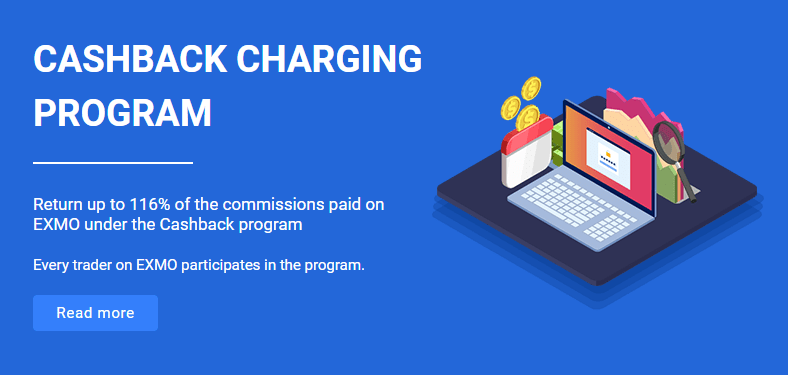 You can earn back as much as 116% of paid commissions. You don't have to do anything to join EXMO's cashback rewards program. Simply start trading, and the following day you'll receive any cashback rewards to your wallet from the day prior.
If you want to increase the cashback rewards you receive, trade with limit instead of market orders. In that case, you'll receive double the return of the given commission payout.
You can check the total amount of commission they've paid in Bitcoin over the past 30 days on EXMO's cashback page. At the time of writing this, they've returned more than 270 Bitcoin to their customers over the past month!
Multiple Fiat Options
EXMO understands the importance of having many fiat options for deposits and withdrawals, which many crypto exchanges don't offer. That's why they support the following seven currencies:
U.S. Dollar
Euro
Pound Sterling
Russian Ruble
Polish Zloty
Ukrainian Hryvnia
Kazakhstan Tenge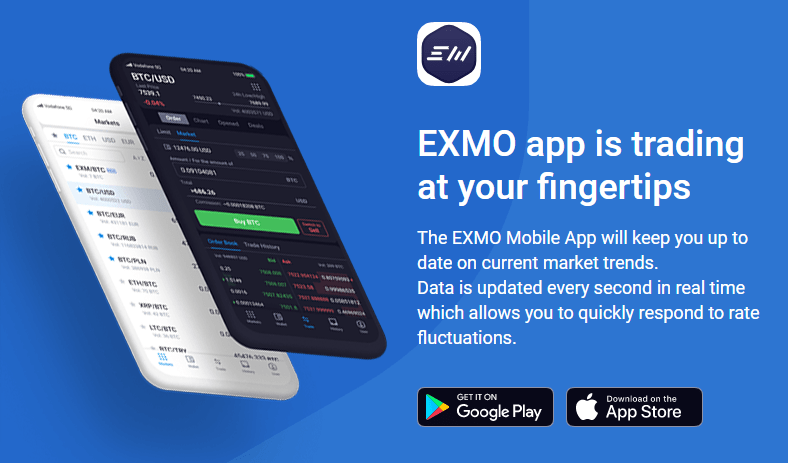 Within each of these currencies, you'll have several options for how you want to deposit or withdraw your money. For example, Payeer, AdvCash, WIRE, and SEPA are options for many of the fiats.
You can also choose to use a Visa, MasterCard, or EXMO gift card for many fiats, which often have no fees.
OTC Support for Large Trades
If you have more than $100,000 that you'd like to use to buy or sell a cryptocurrency, EXMO offers an over-the-counter (OTC) trading desk.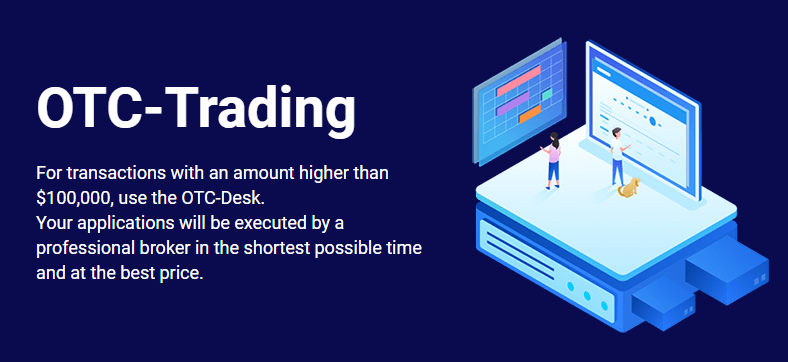 By choosing OTC support, a professional broker will work with you individually on your trade. They'll ensure you receive the best value for your trade within a short timeframe. As a result, you'll receive greater price stability than if you tried to perform the transaction by yourself.
Creating an OTC trade is easy—simply open a deal request in your account. From there, they'll connect you with a broker, and you'll have access to 24/7 support throughout your trade.
Generous Referral Program
Trading cryptocurrency isn't the only way to make money on EXMO. Instead, you can refer your friends and earn 25% of their EXMO commission fees when they start trading.
There's no cap on how many people you can refer, and you'll receive a portion of their commission for every trade, no matter how small. EXMO pays all referral commissions in the type of currency that your referral traded with. So, it's an excellent way to diversify your portfolio.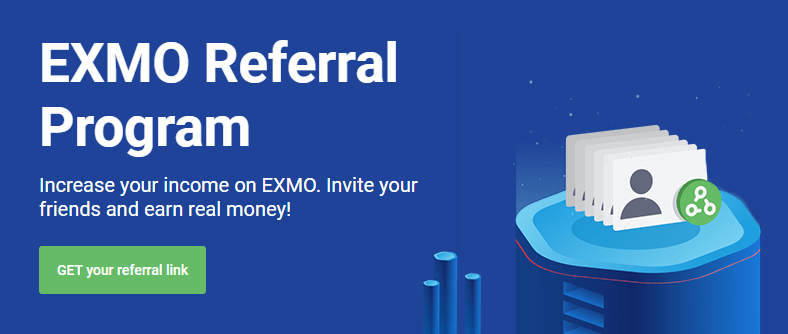 You also don't have to worry about the referral commissions having an end date. As long as your referrals trade with EXMO, you'll receive your reward.
To sign up for EXMO's referral program, sign in to your account and create a referral link. Then, send this link to your friends. If they click on your link and sign up, EXMO will automatically know you referred them and start crediting your account with trade from their commissions.
Rewards for VIP Clients
If you run a mining company, are a broker, or manage hedge and venture funds, EXMO's VIP program could be a good fit for you.
To become a VIP member, fill out a short form with your contact information, company name, and expected monthly trading volume.
EXMO will then get in touch with you. If they think you're a good fit for their program, they'll give you an individual offer with personalized trading conditions. You can expect these conditions to work in your favor even more than EXMO's cashback rewards program.
Vote on Projects
By having an account on EXMO.com, you have the right to vote for future coin listings. There are three ways you can vote for a coin listing:
Share a link on your Facebook account
Pay 150 EXM
Share a link on your Twitter account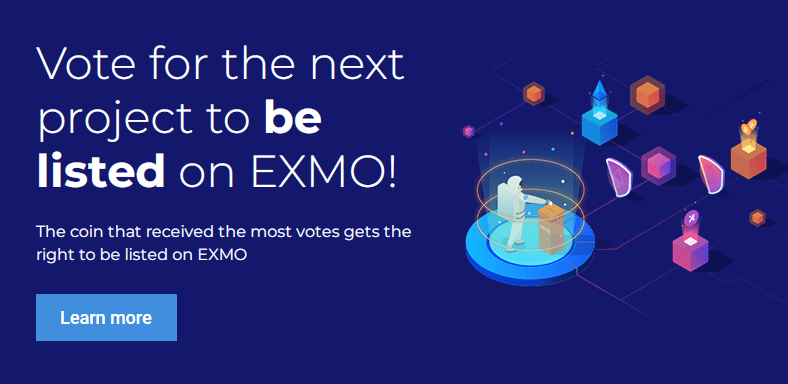 Although you might wonder why people would pay with EXM to vote, it's because they'll receive a reward if their selected token wins. These rewards often come in the form of airdrops, and you can find the amount of the airdrop on EXMO's voting page.
EXMO will also refund the EXM tokens to your wallet that you spent on voting within 14 days of announcing the winner.
You'll need to keep an eye on their website for new voting opportunities, as the voting periods occur 14 days before any given launch.
EXMO.com Costs
EXMO's trading fees work on a tiered structure. The higher your 30-day trading volume, the lower the costs. And that's good news for high-volume traders, given that EXMO's prices start relatively expensive for smaller trades until you build up your volume.
For example, if you have a trading volume of up to $5,000, you'll pay 0.3% in maker and taker fees. You also won't be eligible for cashback opportunities. After you surpass $10,000 in monthly trading volume, you'll begin to receive cashback for both maker and taker fees.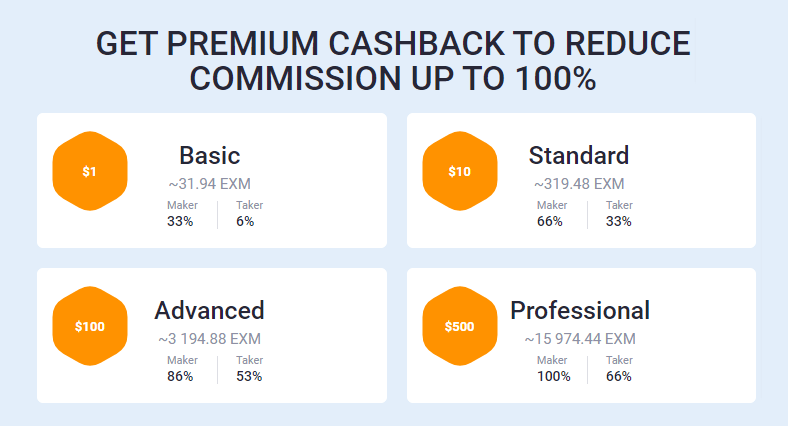 If you happen to have a trading volume of over $20,000,000, you'll have negative maker fees at -0.05%. In contrast, your taker fees will be a positive 0.05%.
The negative maker fees for hitting the $20,000,000+ trading volume mark is where you can achieve the 116% maker cashback awards.
In some cases, EXMO charges deposit and withdrawal fees. The amounts depend on the currency and the payment method you use.
You can view EXMO's chart of deposit and withdrawal fees, along with maker and taker fees, here.
Customer Support
EXMO.com offers 24/7 support, although it isn't in real-time; you'll need to file a ticket to get help.
To keep up with their increasing volume of customers, they've more than doubled their support team, which has helped them process inquiries by six times.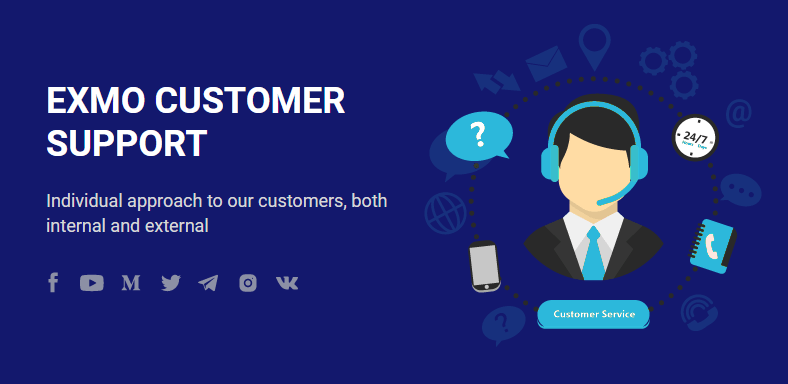 You'll need to log in to your account to file a support ticket. Once you do, the response time is usually around 24 hours, although EXMO admits that the speed depends on several factors, including the complexity of the inquiry.
EXMO.com Regulation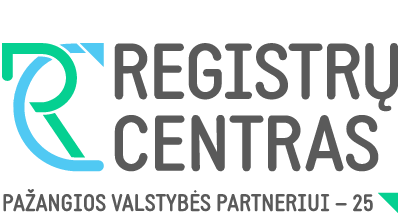 EXMO has registration with the State Enterprise Centre of Registers of the Republic of Lithuania. Their registration number is 305891155. They have offices in London, Moscow, and Kyiv.
In December 2020, hackers stole approximately $10.5 million of funds on EXMO. Although it's undoubtedly best for an exchange to avoid hacks entirely, it's becoming an increasingly common situation.
So, people look at how a cryptocurrency exchange handles a hack to determine if they can place their trust back into the company. In EXMO's case, they vowed to refund any compromised client's crypto assets in full.
Final Thoughts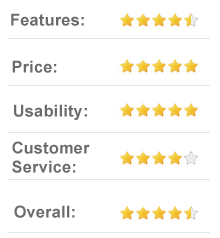 Any trader can have success on Exmo.com, thanks to its user-friendly interface. However, this platform is especially advantageous for people with high trading volumes since the fees drop to some of the most competitive in the industry.
EXMO is an attractive cryptocurrency exchange for traders looking to have several fiat options and a wide range of cryptocurrencies to work with. Although you should always store long-term holds on offline cold wallets, you can feel confident knowing that, unlike many exchanges, EXMO has someone regulating them.