Business software is designed to streamline business processes, but unfortunately, it often causes more problems than it fixes. Think about the last time you tried to implement a business solution software only to have your efforts thwarted by clunky user experiences.
Freshworks is designed to solve those problems, offering businesses streamlined and user-friendly tools to unite departments. Early reviews were scathing, but Freshworks listened, and revamped products to address issues. So, do the improvements make signing up with Freshworks worth it? Let's find out.
About Freshworks
Freshworks started as Freshdesk, a solution designed to deliver a streamlined customer service experience over the cloud. The software has expanded to include department-specific products such as sales software, messaging, video, communications, and other business sticking points.
The company quickly raised capital and began acquisitions to expand services. From its beginnings in India in 2010 to the expansive suite of products today, Freshworks continues to align its services to business needs.
Freshworks maintains these products over the cloud in response to the digital transformation of business products. As more businesses move towards the flexibility of cloud-hosted services, more are looking for solutions that integrate with other cloud products and data solutions.
Top Features of Freshworks
Freshworks divides its services into SaaS products related to departments. These products mix and match to create solutions for a variety of business types for both B2B and B2C. Basically, you get a custom-curated suite of products to meet your (and your customers') needs.
FreshDesk
FreshDesk is the original service. It offers an omnichannel solution with an AI-driven operation or a self-service option. It allows you to automate customer service conversations and monitoring to relieve your customer service team pressure. Even small businesses can have higher-level customer support in a snap.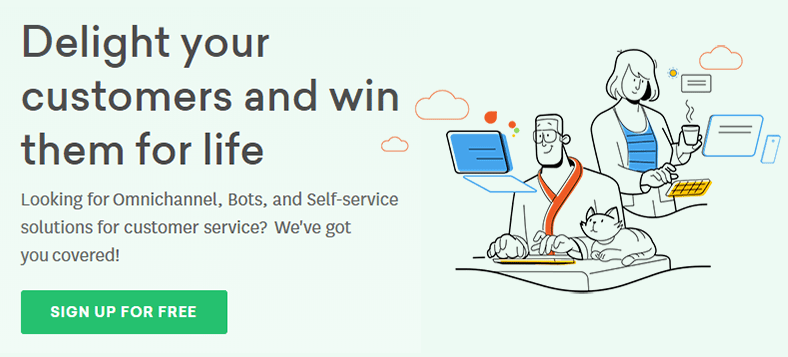 The most significant appeal of FreshDesk is that it puts all your customer service conversations in one place. No matter where your customer service conversations are happening, you can monitor and respond in one secure dashboard.
FreshDesk allows you to switch easily from another helpdesk system and enables easy team collaboration so that everyone is on board.
FreshSales
FreshSales is the CRM suite designed to transform the way you interact and maintain your customer base. It provides AI-based lead scoring, phone, email, activity capture, and a host of other capabilities.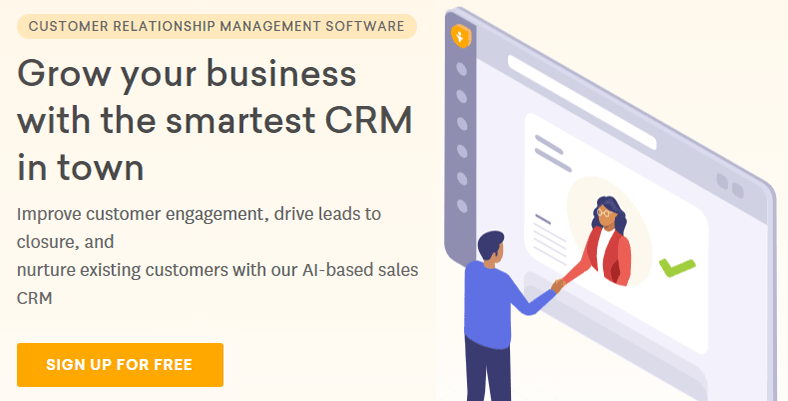 It's designed to streamline your sales pipeline, keeping customers in the queue, and reducing lead times. It's a company-friendly option for departments to build customer pipelines together with better communication.
FreshService
For better IT service, FreshService provides IT functions that are simple, straightforward, and user friendly (unlike your traditional IT service). It's easy to set up, offers multichannel support, and provides information on desktop and mobile service.
The biggest draw for FreshService is the gamification of the dashboard. It's engaging, provides a fun experience for agents, and offers a dynamic experience for all your IT needs.
FreshChat
Chat functions are a huge part of your customer service base. You can engage your customers wherever they are — mobile, web, or social messaging.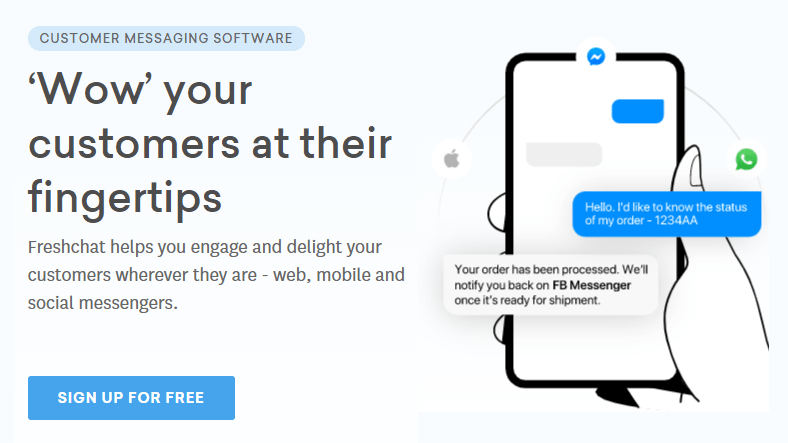 It also offers an AI-driven chatbot function to help streamline your customer service choices. Your agents can deal with higher-level questions while bots take over for routine questions and responses.
FreshMarketer
To power your marketing initiatives, Freshmarketer optimizes your marketing leads by automation and improves the performance of your website. It supports sales funnels and helps you make the most of the traffic to your site.
On a deeper level, it allows you to engage your customers and nurture relationships. You can design your email marketing initiatives from top to bottom and prioritize retention for existing customers.
FreshCaller
FreshCaller upgrades your phone technology to a state of the art system, bringing everyone business call capability will reducing complications. It's accessible to teams of all sizes and helps you deliver responses to scale.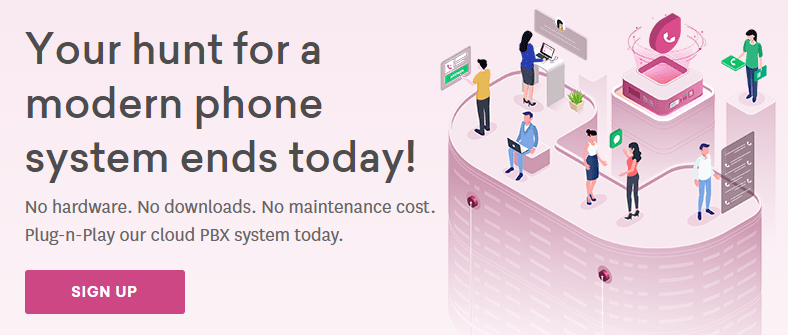 You get custom reporting and number management, an in-bound routing system, and top-notch supervisor controls.
FreshConnect
Email is dead for projects, and FreshConnect provides you with a seamless way to communicate with your team members. It fosters collaboration and cuts down on mistakes and errors.
It helps your team create, stay focused, and stay informed. You won't have to track down signatures or reinstall lost conversations.
FreshRelease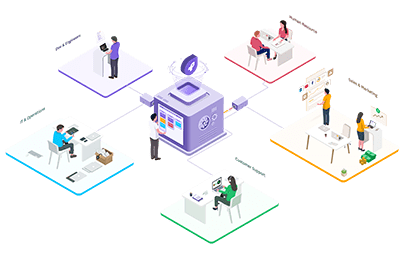 Managing your team's projects can prove to be a headache at scale, but FreshRelease provides a way to manage these projects. You can track, approve, and release products or services within your team while keeping track of communication.
It eases delivery and helps to lean up operations. Plus, it cuts down on bottlenecks and improves collaboration.
FreshTeam
Company onboarding gets a boost with FreshTeam software. It wrangles your employee and HR data and helps with HR workflows. You'll never lose another great applicant due to terrible tracking or lose control of your employee database.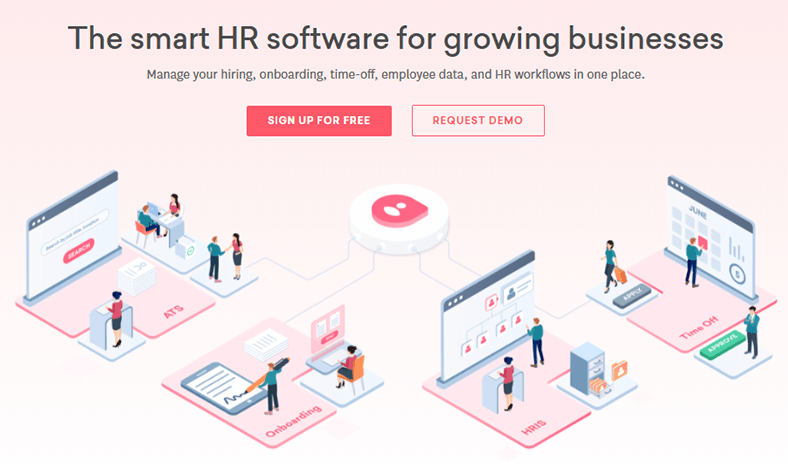 It also helps with your calendar, building in easy solutions for time tracking, time-off requests, and managing approvals.
FreshPing and FreshStatus
Monitoring your business's website is so much easier with the FreshPing integration. You'll know immediately when your website is down and provide public pages for free for up to ten global locations. It also offers logins for up to 30 users.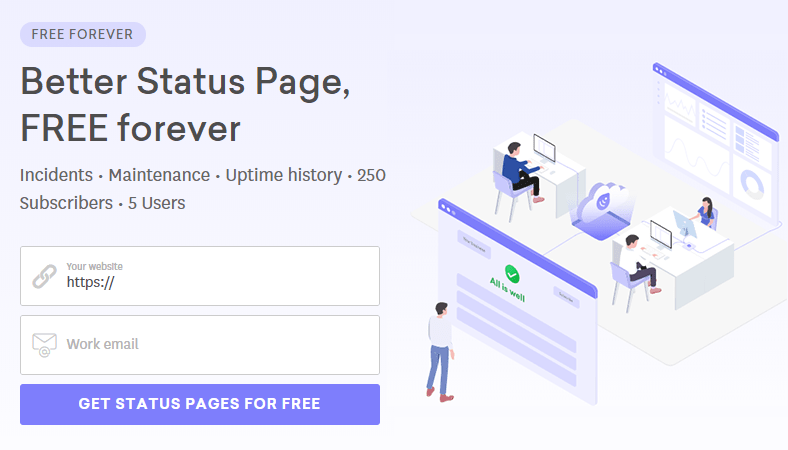 You'll also get a free public and private status page. It cuts support cost and builds trust while keeping all internal stakeholders informed.
FreshSuccess
For B2B operations, FreshSuccess helps reduce churn by nurturing customer relationships and gaining better visibility of your customers. You can review everything about your customer relationships and history, all in one place.
FreshWorks Cost
Each product has separate pricing options, but all the products are tier related. Many of them have free resources available for businesses that need basic features. The highest tiers offer the most complete suite of services.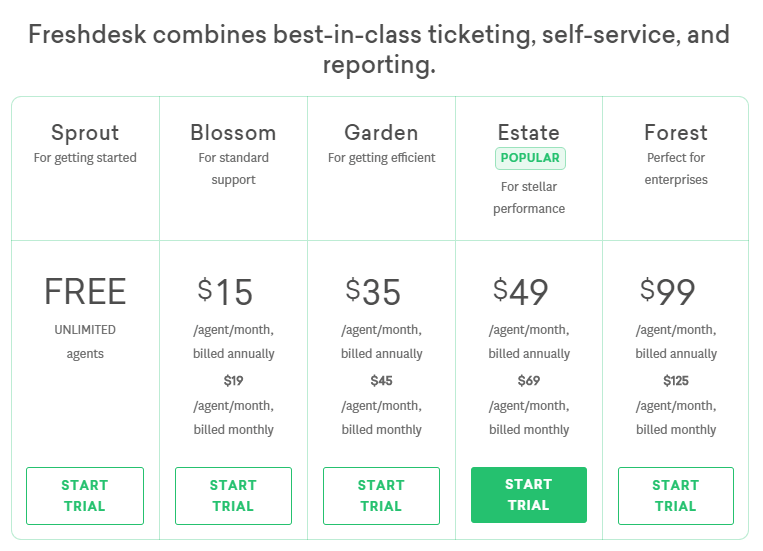 For each product or service, you can receive a discount for paying upfront for a year as opposed to monthly billing. Many of their products have at least three tiers, but some have as many as five or more options.
They all have the option of 21-day free trials so you can install the products and find out how they can transform your company's operations. They accept a variety of payment forms, including PayPal.
The Benefits of FreshWorks
One of the best things about FreshWorks is the options your business has for streamlining traditionally complicated aspects of operations. For example, communications with customer service and monitoring mentions can be a nightmare in the age of online operations. You can put everything in one place with FreshWorks.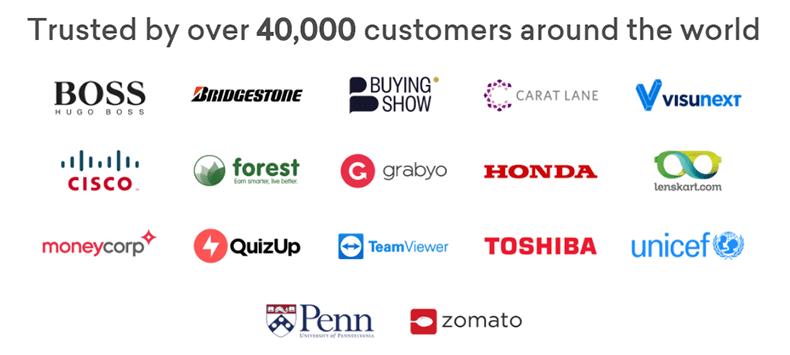 It can also streamline operations by using AI-driven solutions for relieving the burden on your human team. For example, chatbots can handle the vast majority of customer service requests — the volume of which could overwhelm an enterprise — and return your human team to complex requests and relationship building.
Building customized AI and machine learning into your operations is what's going to separate you from businesses who don't manage the digital transformation well. It offers a competitive edge in a convenient SaaS option.
Criticism of FreshWorks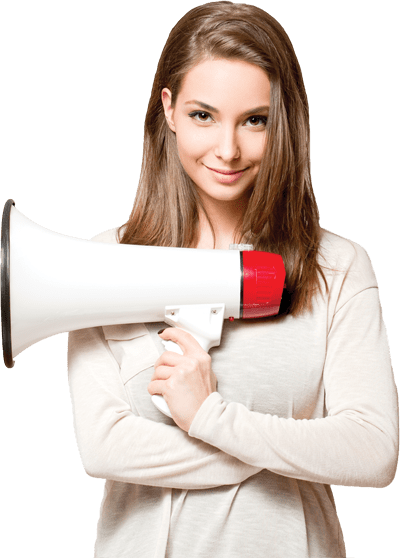 FreshWorks is simple to implement and integrate with existing operations, but one thing it lacks is a focus on enterprise solutions. There are top tier options for many of their products, but not all of them are fleshed out in the roadmap.
Enterprises may find some of these features lacking as FreshWorks continues with their expansion and acquisition, some of their products may not be as robust as enterprises would need.
In some cases, reporting may be limited, and the product may not quite have the features that much larger enterprises need. As they continue their expansion, you may find that those options appear later on.
As an out of the box solution, some of the updates feel like beta releases. This component may frustrate larger teams who are used to customized legacy solutions and are switching now to SaaS. However, the pricing does reflect some of this experimentation.
Customer Support
FreshWorks suite of customer support features is one thing that gets users over the hurdle of the platform's weaker points. They offer robust service and tech support, issuing and quickly resolving tickets.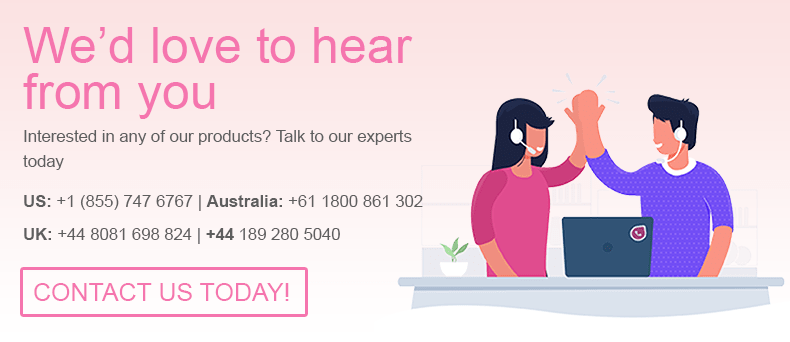 The products have a bit of customization worked into them, so reliable customer support is a vital part of what makes FreshWorks operate well. We think most users will appreciate the quick response times and agile operations of the FreshWorks suite of products.
Final Thoughts About FreshWorks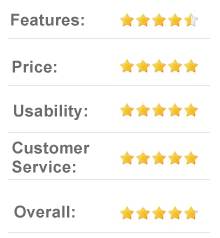 FreshWorks is an agile, out-of-the-box solution, serving small to midsized companies best. Their sweet spot seems to be with businesses that don't yet need enterprise solutions and don't have the budget to build and maintain a customized solution yet.
AI-driven software solutions for a variety of standard business sticking points brings users to FreshWorks. Your business could see transformational growth by using AI in areas like customer service and communications, while a robust communications suite keeps teams together.
Explore the various FreshWorks products to find out how your bottlenecks could resolve with the right software. It's time you rebuilt your pipeline, and FreshWorks is here to ensure that happens seamlessly.