So, you're thinking about getting into cryptocurrency trading? Some users might balk at the idea of investing in a relatively new exchange platform. However, FTX.com emerged from the crypto market on the shoulders of giants.
Backed by a highly successful trading platform and one of the most popular global exchange sites, FTX.com is a promising new market that offers plenty of perks to its users. Most notably, an FTX account lets you trade exotic coins with minimal verification requirements and very reasonable fees. Investing in FTX's native currency will win you even more perks.
So, what's the deal with this cryptocurrency trading platform? What features does it offer, and are there any hidden fees? Read on to find reasons for all the hype. You might just discover the next place to invest.
History of FTX.com
FTX.com is one of the newest bitcoin exchange platforms on the market. Founded in May 2019, it rose on the cryptocurrency scene faster than other new exchanges because of its connection with Alameda Research.
The cryptocurrency liquidity provider trades an average of one billion dollars in assets every day, which helped establish FTX as a serious contender on the crypto trading market.
At the end of 2019, crypto trader giant Binance also purchased shares in FTX. With such a significant endorsement from the world's leading cryptocurrency platform, FTX soon saw nearly half a billion trades each day.
FTX's CEO and founder, Sam Bankman-Fried, was also a co-founder of Alameda. Before pivoting his focus to cryptocurrency, Bankman-Fried earned a physics degree from MIT and spent years developing his market sensibility at a tech trading firm in New York.
Along with its CFO, ex-Googler Gary Wang, the team works out of FTX's Hong Kong headquarters. With bases in dozens of countries and customer service portals in eight languages, nearly every nation can trade on FTX.com. The handful of service exceptions include Cuba, Iran, North Korea, and Sudan.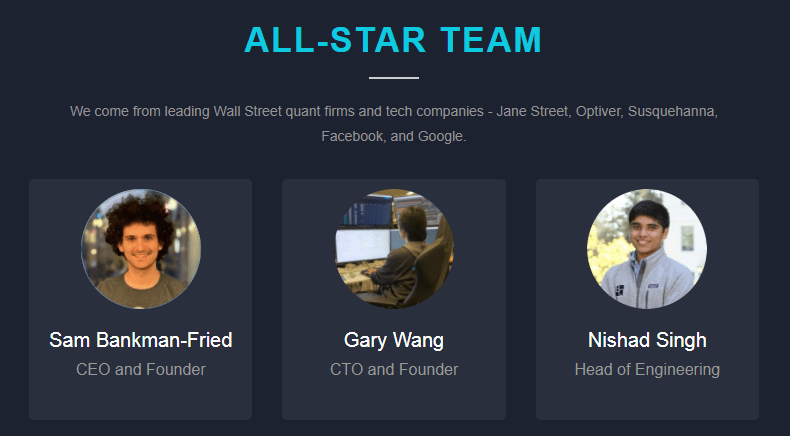 Up until early 2020, FTX did not support personal accounts in the United States. However, the site launched a unique platform called FTX.US in May 2020. FTX.US allows residents to trade Bitcoin, Litecoin, Ether, Paxos, and Tether.
Reasons to Join FTX.com
FTX offers users many benefits when it comes to cryptocurrency trading. Its unique features are desirable to advanced traders who might want more diverse and exotic currency options.
You can pursue a risky trade but enjoy discounts for using native currency and conducting lots of monthly exchanges. Here are the most exciting perks of registering to trade on FTX.com:
Flexible KYC Verification
Small-time crypto traders won't have to drag through a lengthy verification process to start exchanging on the website. For users who withdraw less than $1,000 over the lifetime of their account, there is no need to provide FTX.com with personal details. You only need an email and password to start trading.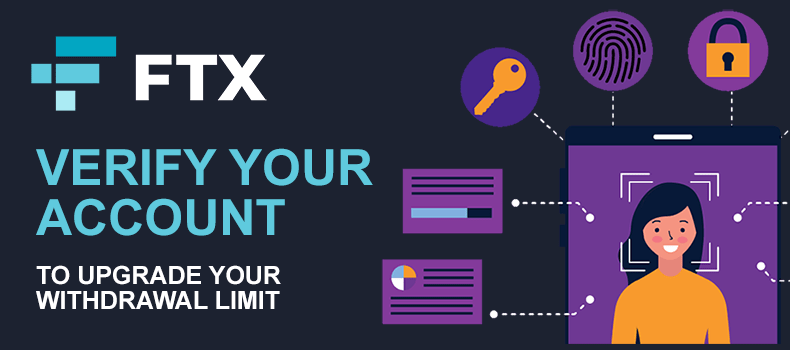 If you're planning on exchanging more than a few hundred dollars in cryptocurrency, you can upgrade to the second FTX.com tier. When you provide your full name and country of residence, the site automatically upgrades you to a $2,000 withdrawal limit.
Finally, you can go through the KYC verification process to unlock unlimited withdrawals. FTX will ask for photos of your legal identification documents, like a state ID, as well as pictures of you holding the information. Depending on your location, you may need to submit proof of residence and bank statements.
Native FTT Token
Like many platforms, FTX has an original trading token. The site rewards users with extra benefits and lowers fees when they opt to trade in FTT. Most recently, one FTT cost $2, and there were over 85 million in circulation.
Holding more than $100 in the native token will earn you a 3% discount on trade fees, making it an excellent investment for users hoping to dodge hefty expenses. You can also use the currency as collateral for futures trades.
Referral Program
FTX.com offers an outstanding referral program for new users. When you refer a friend to the site, you'll receive a 30% discount on all your fees. Similarly, anyone who uses your referral code can enjoy 5% off. It's an excellent incentive to get more friends and family into crypto trading.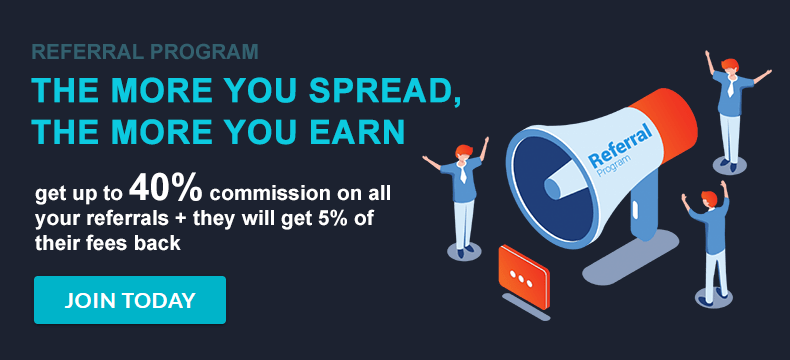 Futures Trading
FTX is notorious for its exotic products. Unlike most cryptocurrency platforms, you can find futures for tons of unique altcoins and even bet on presidential election outcomes.
Most competitors offer Bitcoin futures, but on FTX, you're free to speculate on Dogecoin and win big if your preferred politician ascends to higher office.
Leveraged Tokens
In addition to the range of cryptocurrencies you can trade on FTX.com, you also get the option of using leveraged tokens for your future contract. Essentially, you're buying an ERC20 token that has 3x exposure to the underlying asset.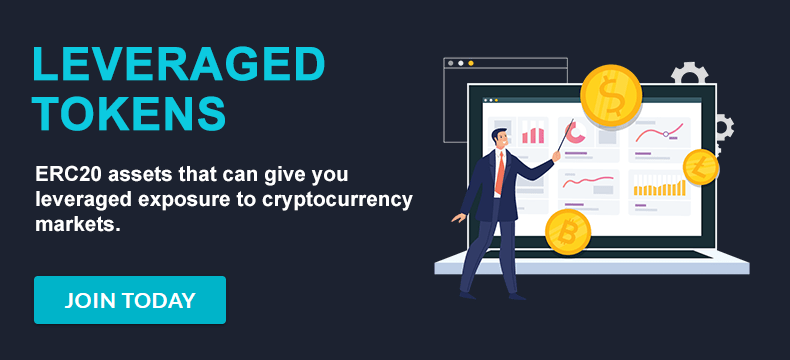 You can choose a token that gains or loses value at an inflated rate along with its base asset. Using leveraged tokens can secure you from an unexpected market downturn, saving you some value when your investment crashes.
If you're using leveraged tokens, keep in mind that FTX charges a small daily management fee of 0.03%, as well as a 0.10% redemption fee.
Stable Currency
It's worth mentioning that FTX doesn't host fiat currency on its platform, preferring that users instead invest in stablecoins for futures trading. If you're not planning on using FIT for the lower fees, you can rely on the constant value these currencies offer.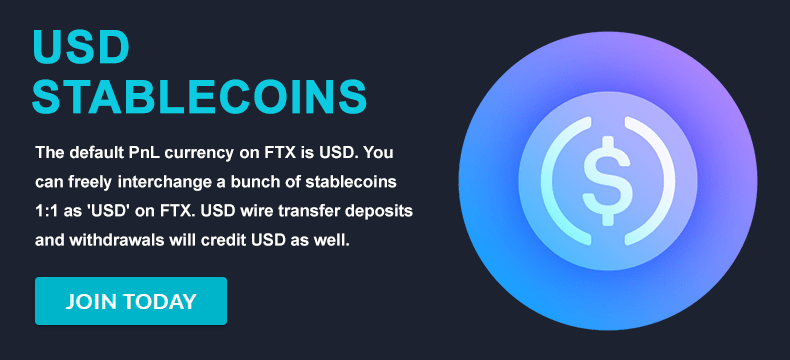 Leveraged currency can bring substantial gains to a seasoned trader, but its high-risk nature means you're better off using stable currency that doesn't fluctuate with the market. FTX supports the following popular stablecoins:
Index Trades
Another worthwhile perk of signing up with FTX is its comprehensive shitcoin index. Yes, pardon my French: you can track this subset of extremely risky altcoins, including NANO, DENT, and GAS, using index futures. Rather than paying fees on countless trades, the index makes it easy to track niche cryptocurrency.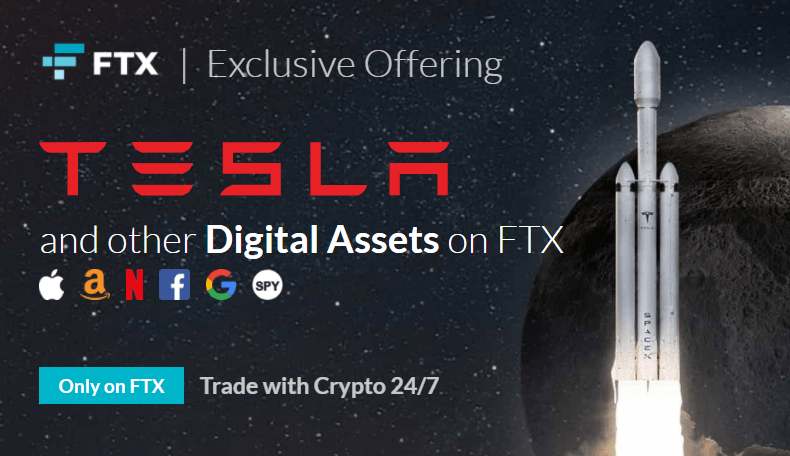 Of course, index trading comes at high risk, as shitcoins are some of the most volatile currencies on the market. However, it's tempting to speculate on the range of exotic coins without even needing to create individual wallets.
Bitcoin Options
Options trading is one of FTX's newest features. As of 2020, it's one of the only platforms to come up with a reliable options trading system for cryptocurrency.
The program has already seen success, with FTX hosting more than $5 million in daily options trading. Currently, users can only trade Bitcoin options, but FTX's reputation as a diverse currency provider means they'll likely branch out to other coins.
FTX Commission/Costs
FTX.com does not charge fees on deposits, withdrawals, or future settlements. The only times you'll pay money to the cryptocurrency platform are when trading or managing leveraged tokens.

Like most cryptocurrency exchanges, FTX uses a tiered fee system to determine how much they take off each trade. The first tier charges a maker fee of 0.02% and a taker fee of 0.07%. You can lower your monthly payment by conducting more exchanges on the platform.
As far as fees on leveraged tokens, you'll also see these costs increase in tiered amounts. When you're trading with lower leverage, you can expect the standard 0.01% daily management fee.
Once you hit the next bar with coins above 50x leverage, you'll see your fee increase by 0.02%, and hitting 100x leverage will hike the cost up another 0.03%.
Customer Support
Becoming an FTX.com user gets you access to a robust FAQ that helps beginner traders navigate the system. In case you have issues that the support page can't fix, representatives are available online to walk you through a problem.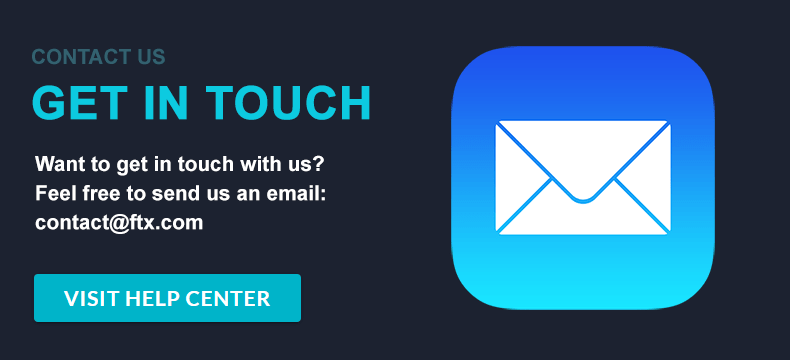 You can always submit a request on the company website, which allows you to upload supporting documents to clarify your issue. Customer service reps reach out by email or phone. You can contact support in 8 languages, including Korean.
Final Thoughts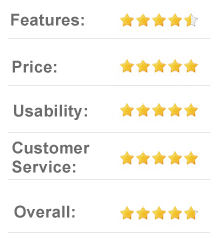 High-risk trades with leveraged coins are not for the faint of heart. However, experienced cryptocurrency traders can win big with the right platform. FTX.com offers access to a vast range of rare and versatile currency, and you'll find tons of options for lowering fees and finding the best collateral for your futures trading.
Although it's a newcomer on the scene, FTX comes from an experienced team backed by cryptocurrency giants. With low verification procedures, it's easy to get started on the site and trade right away.
This sleek, multi-functional exchange platform offers plenty of benefits for users who invest in FIT currency. With modest and scalable fees, you can cash in on bitcoin futures, presidential election outcomes, and tons of altcoins.
Overall, there's no harm in getting started with the site, which is user-friendly for a newbie and supportive for more advanced traders. Keep the risk in mind, but enjoy the satisfaction of your first profitable trade on FTX.