You may have heard some buzz around customer relationship management (CRM) software if you're a small business owner. And if so, HoneyBook.com was likely one of the options.
HoneyBook is an all-in-one CRM program that allows you to send invoices, ensure you never miss paying a contractor, help you communicate with clients, and schedule meetings. You can even create and save custom templates so that this software works uniquely for your business.
In this review, we'll offer you background on HoneyBook.com, the many features they offer, pricing, and give you the low-down on their customer service team.
About HoneyBook.com
HoneyBook.com began in 2013 to address the lack of small business online management tools.
They understand firsthand how many learning curves there are when starting a company. So, they make it easy for service-based startups to manage their finances and grow their businesses.
Honeybook's software reduces the time service-oriented business owners spend on administrative tasks and helps them acquire new clients. As a result, many users have tripled their client bookings.
With offices in Tel Aviv and San Francisco, HoneyBook's clients can feel confident that this company works in cities that value cutting-edge technology. They also put great effort into building a fun team environment, knowing that happy employees equate to satisfied customers.
If you're concerned about HoneyBook's validity, looking at their investors might ease your mind. Big-name businesses like Citi Ventures, Norwest, and Hillsven Capital all invest in HoneyBook. News outlets like CNBC, Forbes, and TechCrunch have also featured articles on them.
Top Features of HoneyBook.com
Honeybook offers classic CRM software features and several other perks unique to its brand. So, below are the ones you'll have access to regardless of your payment plan.
Top Integrations
HoneyBook's purpose is to help your business stay organized, including keeping your ducks in a row with other popular software that you likely use.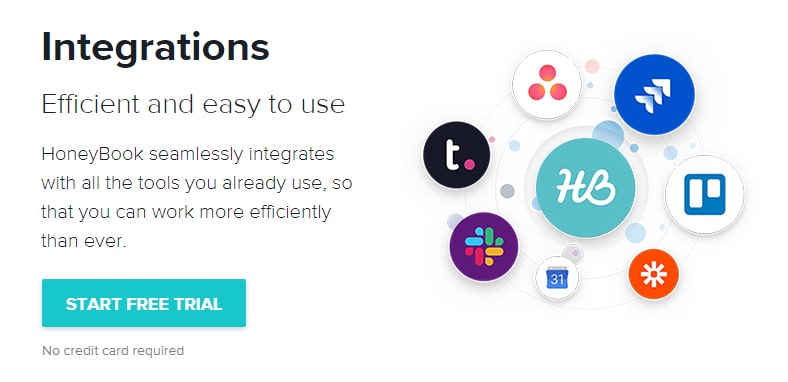 So, you can connect HoneyBook to the following platforms so that they can help you stay in touch with clients, manage your finances, and keep you on schedule.
Streamlined Invoices
A business will struggle to survive if you lose track of who owes you what and when. By setting up invoices on HoneyBook, you don't have to worry about remembering numbers or losing important invoicing information you jotted down on paper.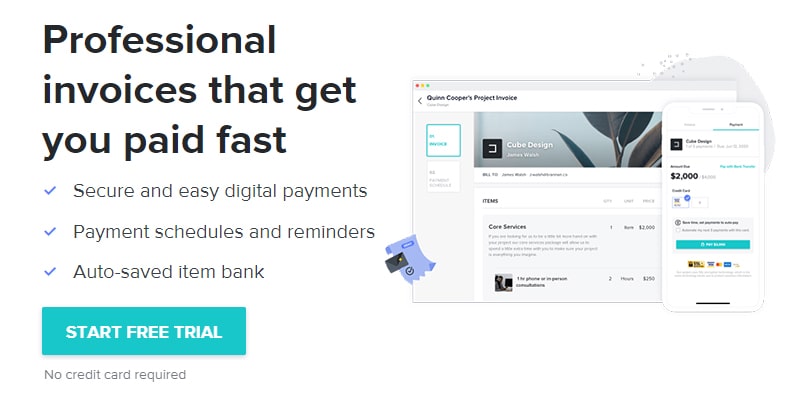 Instead, you can set up a branded digital invoice in less than a minute and send them to your clients in seconds. Since everything will be digital, HoneyBook claims that you can get your money ten days faster than doing business via snail mail.
Furthermore, you can arrange your invoices to include features such as:
In turn, your clients will have an easier time paying you since they can do so from any device and set up auto-pay. Should the invoice deadline be approaching or late, HoneyBook can automatically send a reminder email, taking this frustrating task off your plate.
Never Miss a Meeting
Not only will HoneyBook work with your integrated calendar to ensure you show up for meetings at the right place and time, but it also works the other way—it can automatically schedule client meetings for you.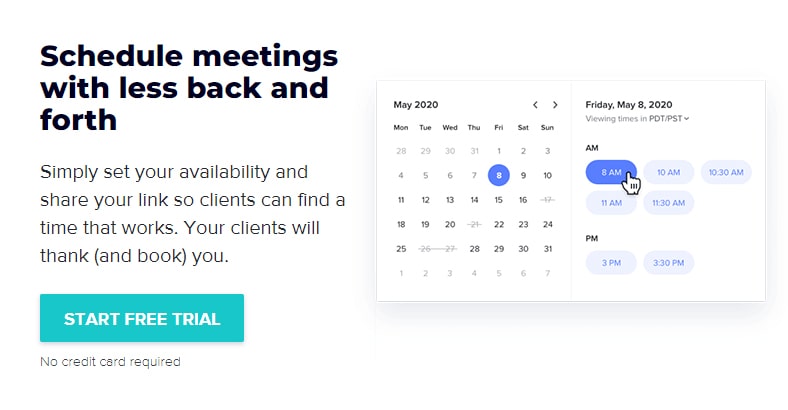 All you have to do is indicate your availability on HoneyBook, put the automatically generated link on your website or in an email, and wait for a notification when a client books their preferred time.
You can even customize the scheduling link to match your brand's style and colors. Since meeting your client increases your chance of getting their business by 40%, HoneyBook can quickly pay for itself with more bookings.
Other perks of the scheduling feature with HoneyBook include:
Built-in time buffers
Multiple session types for different clients
Custom meeting reminders for your client
Sync with Google calendar so that you don't double book
All-in-one Proposal
HoneyBook allows you to write a professional and persuasive proposal that'll be impossible for clients to decline. You can use a template and customize the proposal according to your brand and break down pricing as much or as little as you'd like.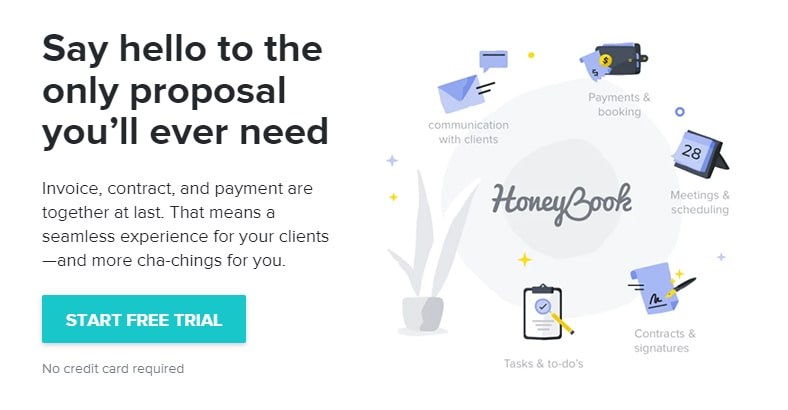 If the client agrees to the proposal, HoneyBook can automatically send them a contract you already wrote up, allowing them to look it over and sign it on the spot. It'll even include a smart bar highlighting where your client must sign.
Then, HoneyBook will direct your client to a payment page. So, you won't frustrate your client by asking them to download an app or visit a different website to pay you.
Stay Organized
Running a business involves many moving parts, and it's easy for something to slip through the cracks (especially—and literally—if you're still working with paper documents). HoneyBook will ensure your business doesn't miss a beat by offering the following options:
Helping you digitally organize files and documents
Keeping track of the progress of projects
Receiving a quick overview of communication you've had with a particular client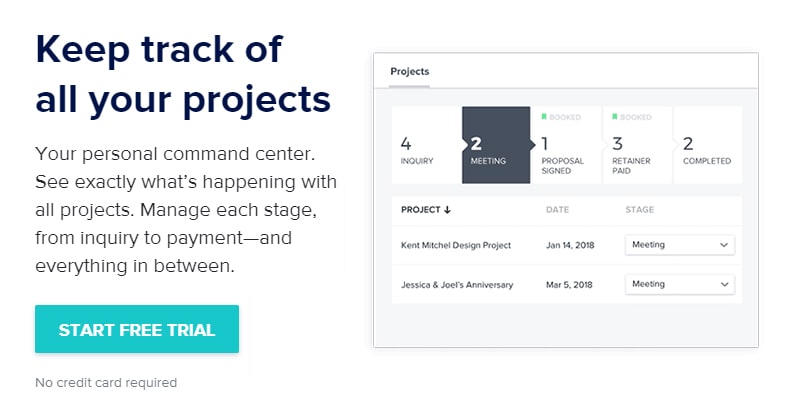 Every small business owner knows that time for creativity is vital for growth.
So, by choosing HoneyBook, they say you'll reduce the time you spend managing your business by 20%. That leaves the remaining 80% of your time for doing what you do best—thinking of new ways to expand your company or start a new endeavor.
Finetune Automation
Being a successful small business owner means letting other people—or software—do work for you instead of micromanaging it on your own. Since employees are expensive, HoneyBook works around the clock automating tasks that you previously needed humans to do.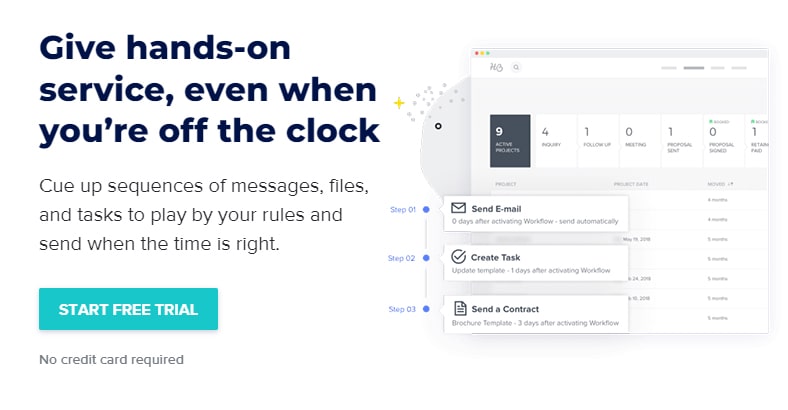 Some of our favorite automation tools on HoneyBook.com include:
Researching client behavior
However, you can still maintain control even in automated situations. For example, if you want to ensure you don't send a review request to unruly clients, you can set up Honeywell so that it asks you for permission before sending out that automated email template.
HoneyBook Costs
HoneyBook offers two payment plans according to your needs and budget. But first, they offer a free seven-day trial so that you can try it out. You don't even have to give them your credit card information.
What we love about HoneyBook's two plans is that they offer the exact same services. The difference is that one plan pays on a month-by-month basis, and the other plan is annual, saving you money.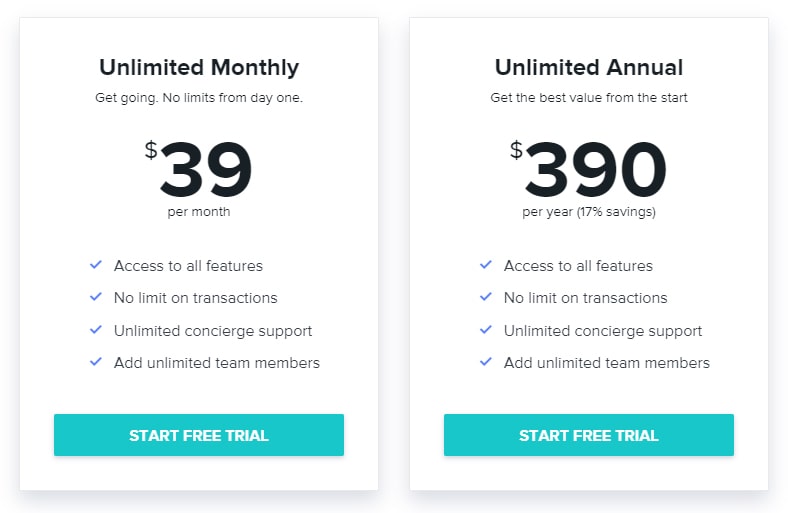 The prices are as follows:
Unlimited Monthly: $39 per month
Unlimited Annual: $390 per month
If you opt for the annual plan, you'll get HoneyBook's unparalleled software for under $2 per month. Although this is a little on the pricey side for other CRM programs, its user-friendly interface and specialty in service-based businesses make it ideal for small business owners.
Keep in mind that these prices don't include sales tax. If you have to pay such taxes, HoneyBook will include them at checkout once they know your address.
Regardless of your plan, you'll have access to all of HoneyBook's features, unlimited transactions, and fast concierge support. Furthermore, you'll be able to add as many team members to the account as you'd like.
Customer Support
HoneyBook.com offers a knowledgeable, friendly customer support team that will work with you to get your questions answered fast. Best of all, they have real human beings that will assist you seven days per week.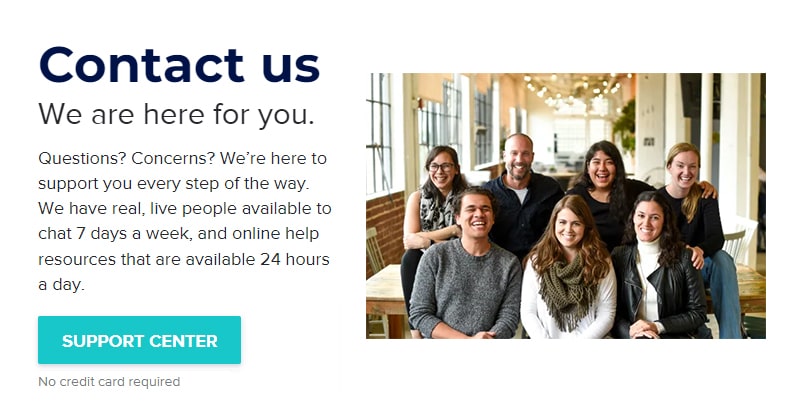 You can contact HoneyBook via the following methods:
The best contact method varies according to the department (sales, support, and security). So, we recommend checking out their contact us page so that you can figure out the quickest way to get support.
That said, if you have general questions, you can also check out HoneyBook's extensive help page, where there are many resources to get you started and tutorials on how to use their software.
Final Thoughts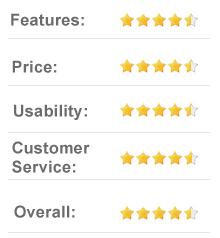 Keeping track of your business' expenses, tasks, invoices, and meetings in a notebook or on an Excel spreadsheet is archaic at best and a recipe for disaster at worst.
With HoneyBook.com, you'll get to automate tedious, repetitive tasks. Their software also ensures that you never overlook an invoice, miss a payment, or forget about a meeting.
Although HoneyBook's features can feel a bit limiting once you grow your small business into the large empire you envision, it's an excellent CRM company to start with. So, we have a hunch that you won't want to return to your old business management style once you start using their software.