Huobi Global is an international cryptocurrency trader and tracker. They boast a thriving community of dedicated young investors across their own platform of Huobi.com and their multiple social media platforms.
Here, we'll explore what Huobi is and what other customers have to say about the experience of using Huobi. You'll also learn what technology they use, how they operate, and how Huobi can work for you.
History of Huobi
Huobi has been around since 2013 and has seen immense growth over the years, despite difficulties with China's growing restrictions on cryptocurrency.
Huobi CEO Leon Li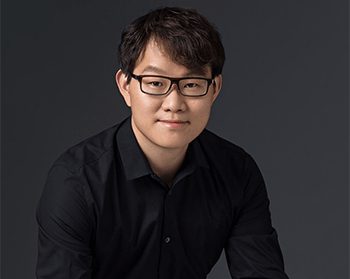 Chairman Leon Li founded Huobi in 2013 with the Huobi Group as a digital asset exchange. By December of that year, his company was one of the largest traders of its kind in China. By 2017 Huobi spread to Korea, Singapore, and Japan.
Li studied automation while attending school at Tsinghua University before working as a computer engineer at Oracle. In this time, he learned a great deal of the skills that would go on to make Huobi successful.
Huobi's Growth
With the passing of the years, Huobi grew and spread to more and more countries. It is now considered one of the largest blockchain sites of its kind. Through the use of the world wide web, they are now available to over 130 countries worldwide.
As of 2020, Huobi is headquartered in several places around Asia. They have financial sectors based in Singapore, South Korea, Indonesia, Thailand, China, and Russia. The company has also expanded to Australia and Argentina.
Adaptations by Huobi
Huobi has continuously been able to adapt in order to operate within China's cryptocurrency laws over the past few years. This ability to evolve has allowed Huobi to operate successfully as a global company.
Among the company's adaptations were to stop Bitcoin withdrawals in China while remaining operational as a blockchain consulting and research platform within the country's guidelines.
Huobi has adopted the use of cryptocurrency wallets and other trading resources in addition to simply a trading platform. They now offer courses and tips, as well as more specialized social groups and platforms to help investors expand their knowledge.
What Huobi Global Does
According to the Huobi Global guide, Huobi allows investors to trade and withdraw coins through their online global trade center and convert currencies from one source to another as the investor sees fit to do.
They also offer programs and outlines to give tips on how to invest on their platform. An active company blog helps the organization reach out to current and potential investors.
Exploring the Huobi Website
When visiting the Huobi Global website, the first thing you'll see is the list of cryptocurrencies that they trade. There's also a counter detailing whether their value has gone up or down in the last twenty-four hours.
The site includes famous and widespread currencies such as Bitcoin. There is an option to invest in any of these currencies listed to the left of their statistics, allowing buyers the freedom to trade how they want.
Huobi Tokens
Huobi also offers its own cryptocurrency coin, called Huobi Token, alongside well-known options like Bitcoin. In fairness, investments in Huobi Tokens are not increasing at the exponential rate of some of their more famous peers.
But considering how all cryptocurrencies begin, there might be a very bright future for Huobi Token while being marketed on its own website.
Huobi's Global Market
Due to cryptocurrencies not being tied to any one government or entity, the trades can exist on a truly global scale. All of Huobi Global's trade information and all of their informational videos are available in a wide array of languages.
As the investor, this also means that you have the most expansive free market possible to trade within. In essence, Huobi Global markets itself as a way for investors to both buy and trade in cryptocurrencies from around the world.
It is accessible to traders and investors the world over and has a plethora of resources to help new investors to learn how to invest in cryptocurrencies at the rates that they want. The site and the trades that go through it are also safe and secure for use.
Membership Costs
The current membership price is a one hundred dollar investment into a currency of the investor's choice, which allows for a thirty dollar bonus to spend on future investments. Higher dividends are given for higher investments, but one hundred dollars is the lowest advertised.
There are additional fees incurred based on the services one uses, many of which operate on a standard Maker/Taker fee schedule. In essence, additional fees are based on trade volume taking place over thirty days.
What People Are Saying About Huobi Global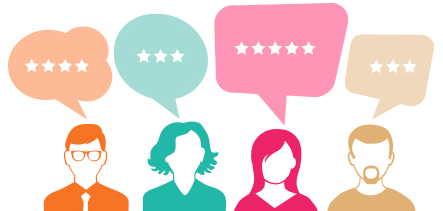 Huobo has a reputation as a safe, trustworthy, and professional global currency exchange.
They go on to give a cohesive review of the services provided and the experiences people have had trading through their platform in the past. The vast majority of these experiences have been positive.
Huobi Location and Regulation
However, it's worth noting that Huobi Global is not currently regulated by any financial agency. It is subject to the laws of The Republic of Seychelles, where its founder lives and where the company is headquartered.
A lack of affiliation with a financial agency is quite common for cryptocurrency traders, but investors should still understand what they are doing. If money is lost or unaccounted for, there is no safety net.
There are currently no publicized scandals or other problems associated with Huobi Global as a company or as a trader. By all accounts, the company can conduct business and facilitate trades safely and effectively for its investors.
There is no evidence of hacking or any other problems regarding money being lost from investors or traders. The issue with Huobi Global not being regulated is very much something to consider, but there is no reason for concern at the present time.
It is also worth considering that the lack of regulation by an external market or government is part of the draw of cryptocurrencies for many people. The market is maintained independently of any governing body, and therefore is independent of its control.
Huobi Technology
Customers like Huobi's technology, which facilitates trades and tracks the value of the cryptocurrencies traded. The technology used is said to be the very best available, ensuring that transactions are carried out as safe as they can possibly be.
A comprehensive verification system also protects individual traders from hackers or other criminals.
To summarize, there are specific platforms through Huobi Global that allow different sorts of trading with different stipulations. A platform exists for trading on the margin, for OTC trading, and several others.
How Huobi Can Work for You
For all those interested in investing in a cryptocurrency, Huobi Global is definitely one of the most secure and easy to follow means of investing. To join Huobi, you do need to make a small deposit with the company.
But, with their multiple social media avenues, a potential buyer has ample opportunities to educate themselves on exactly how the company works and how they, the investor, can best use their services.
Their Youtube channel, which boasts over 30K subscribers, offers hundreds of tips and informational videos to help newcomers to invest wisely. If you're unsure about signing up, checking out their content could help you make a decision (and give you some great guidance on investing, too).
Conclusion
Huobi Global is one of the best and most prolific sites to trade and invest in cryptocurrency. While the nature of financing any currency that is entirely based online is less-than-perfect, Huobi still endeavors to ensure its transactions are as safe as possible.
Their interface is easy to understand, and their videos can properly teach prospective investors how to invest in cryptocurrency. In short, Huobi Global is a great company that deserves more recognition.