The age-old, FCA-registered forex trading platform that you've heard about has a lot of benefits and a few peccadillos that might not perfectly align with every forex trader. HYCM is trusted, experienced, and reliable, but there's more than meets the eye here.
Offering CFDs, forex, commodities, stocks, crypto, and more trading options, HYCM is leading the market in online trading by allowing its users to take advantage of intuitive tools and consistent access to customer support.
In this review, we will discuss everything you need to know about HYCM. We'll talk about regulation, fees, features, and more aspects of what makes HYCM a force to be reckoned with in the forex and CFD trading world.
History of HYCM
HYCM was initially founded in 1977. With over 40 years of operation, they've accumulated awards such as the Best Forex Broker Award, World Finance's Best Mobile Trading Platform in 2017, and Best Forex Broker of Europe 2017. They continue improving the way we trade forex.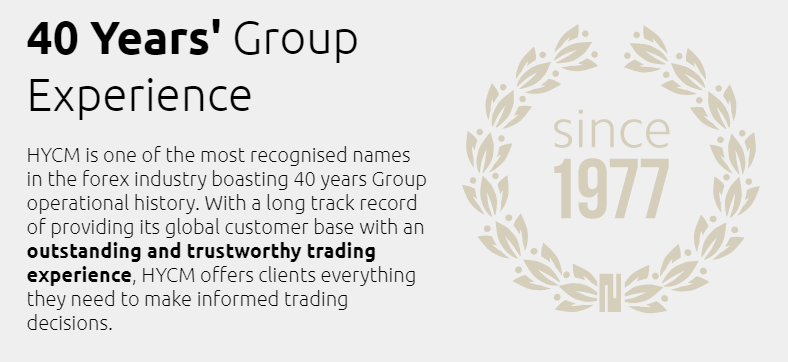 HYCM has been hailed as one of the first to pioneer advanced online methods to trade forex in real-time. HYCM leads FX and CFD online services thanks to their illustrious history and attention to detail that we've seen over their reign in the forex trading space.
Top Features of HYCM
History alone isn't enough to establish whether or not a brokerage is a good fit for you. The proof is in the pudding with the different benefits that HYCM offers.
Fees
Their fees will be covered in-depth in the next section, but suffice to say, most of their costs are within low or reasonable guidelines that most traders will be happy with.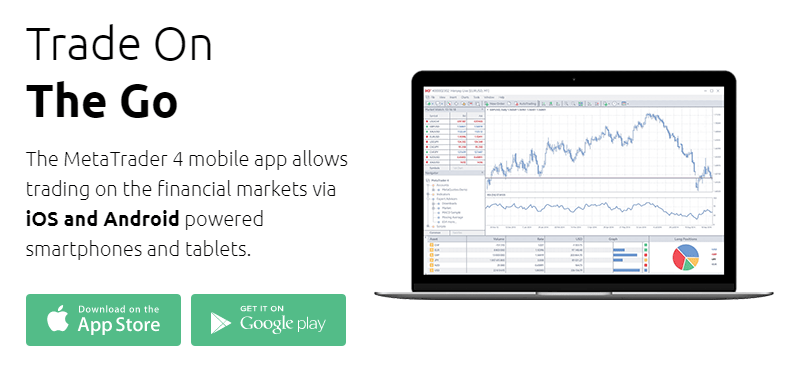 Desktop Platform
While this isn't as good as their mobile platform, HYCM is on-par with most other brokerages for their desktop platform.
Mobile Platform
With one of the most intuitive platforms on mobile, you have full access to everything you need from here. Their app is extremely manageable and responds quickly, so you can make those fast forex purchases without having to wait on loading times to seal the deal.
Products
It's important to note that much like every other brokerage out there, HYCM is continuously placing new products on their lists. That means more cryptocurrencies, more forex, and they're doing this at a rapid pace. They may have fewer options than some other trading platforms, but they're quickly catching up (and still have a huge catalog in the meantime).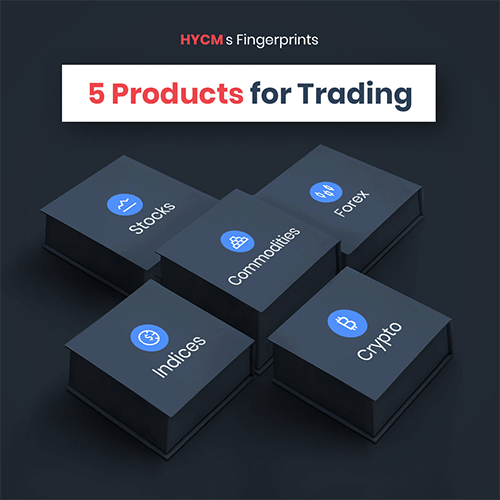 Educational Content
If you're new to forex trading, that's okay—HYCM has plenty of information and educational content to help you learn your way around, not only their platform, but forex trading in general. They're committed to helping you make your own informed decisions.
Depositing and Withdrawing Funds
A brokerage that makes this necessary action difficult doesn't know what they're doing, which is why HCYM makes withdrawals and deposits as quickly as possible and as simple to transact on the device of your choosing.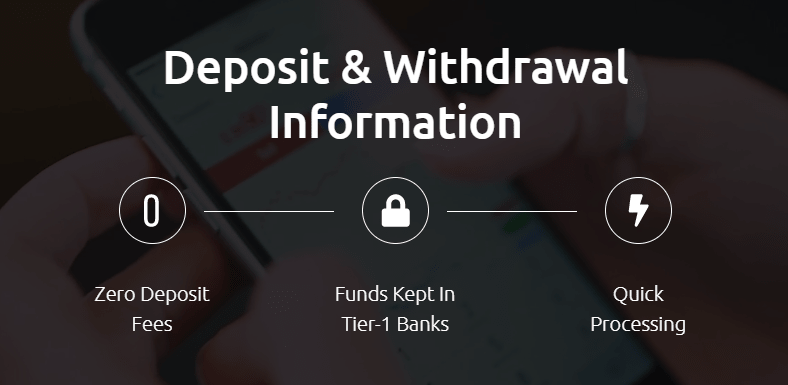 Account Opening Time
They have people working around the clock. Because of this, it only takes a single day for you to open up your account with them. They support six different currencies so that you can open your account in plenty of different ways.
Versatile Deposits
You can deposit with your bank card or with an electronic wallet if you don't wish to hook up your financial institution to HYCM.
Fees are something that we all regularly deal with in any trading industry and on every platform. Thankfully, HYCM has fees you can get excited about.
Average HYCM Trading Commissions and Costs
Fees are unavoidable, but they don't have to be terrible. HYCM makes it possible to keep more of the money you earned with their low trading fees. While these fees are fluid and fluctuate, they're historically lower than most other forex and CFD trading platforms.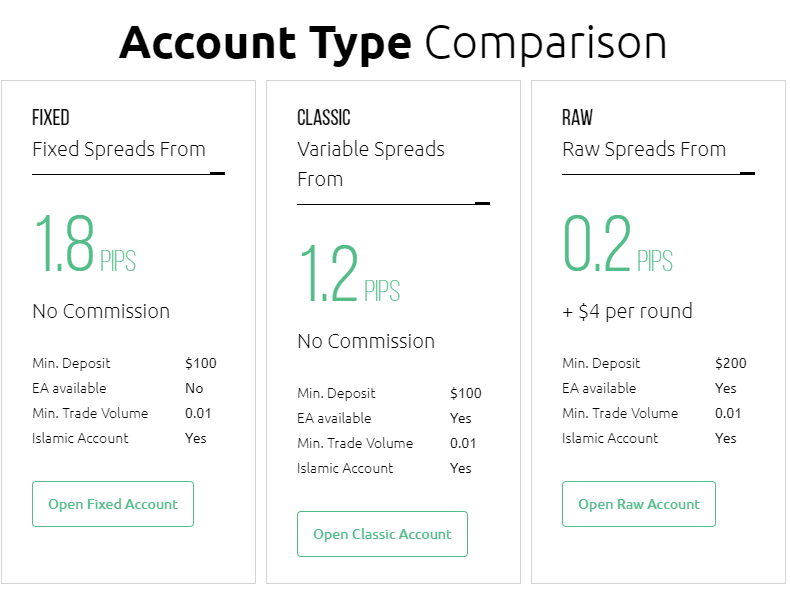 There's no limit on the amount you're able to withdraw and no minimum either. If you make a deposit, the only stipulation is that it has to be at least $100. Otherwise, you won't be able to proceed. This helps HYCM cover themselves against transaction fees (which are fees that they eat for you) without hemorrhaging money in the process.
HYCM has a full PDF document explaining its fees in the most intricate way possible. Nothing is worse than hidden costs, which is why they laid it right out in the open.
Customer Support Rating
Boasting a responsive 24/5 response from their customer service representatives, HYCM attends to their users and customers with knowledgeable insight.
Seriously, when you contact brokerages (and most businesses in general, for that matter), you usually end up getting someone who transfers you to another person because they didn't know what they were doing in the first place.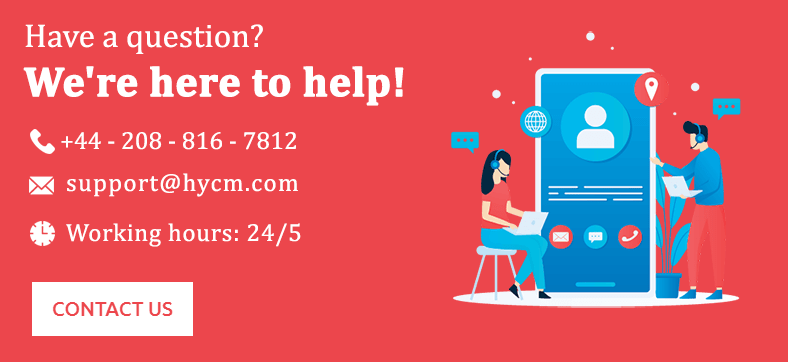 HYCM breaks the stereotype of dreading that call when you need help. If you need anything at all, their specialists are around throughout the business week at all hours. That means if you're peering on your UI at 2:00 AM and you have a question, there's someone around to answer it.
Call times are very minimal, and their email support must have a WPM speed that breaks records because they come back to you right away with answers that are personalized for your question (not just an automated response).
Out of more forex trading companies out there, it's hard to say if HYCM is the best, but they're certainly up there.
Is HYCM Regulated?
HYCM is a multi-regulated company by the FCA. However, they're not strictly a UK forex trader.
Across all of their European operations, they are regulated by CySEC, which allows them to perform as a Cypriot Investment Firm.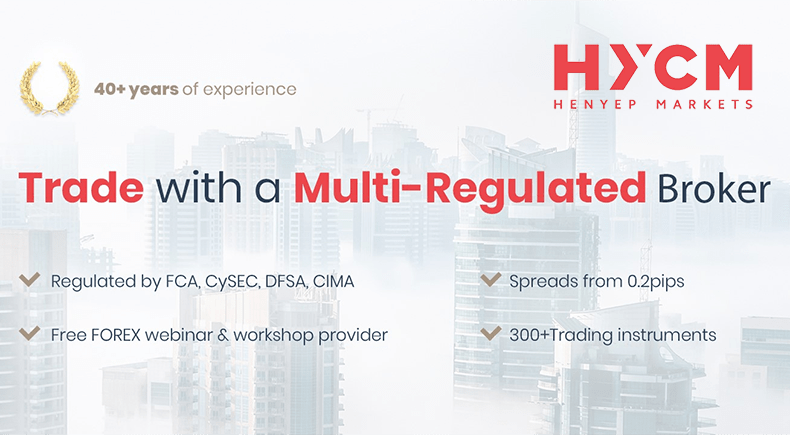 Apart from the FCA and CySEC, HYCM is regulated by the CIMA or Cayman Islands Monetary Authority.
While HYCM has UK and EU regulation, it was initially incorporated in the United Arab Emirates. Regulation for this runs through the DFSA, or Dubai Financial Services Authority.
From the looks of it, HYCM is regulated in every area that they perform business, making them a safe trader.
Is HYCM Safe to Use?
You don't spend this much time in the limelight of the forex trading world without having safety measures in-store.
Though not publicly traded, multiple regulators authorize HYCM. Tier-1, tier-2, and tier-3 regulators all trust HYCM to carry out proper trading.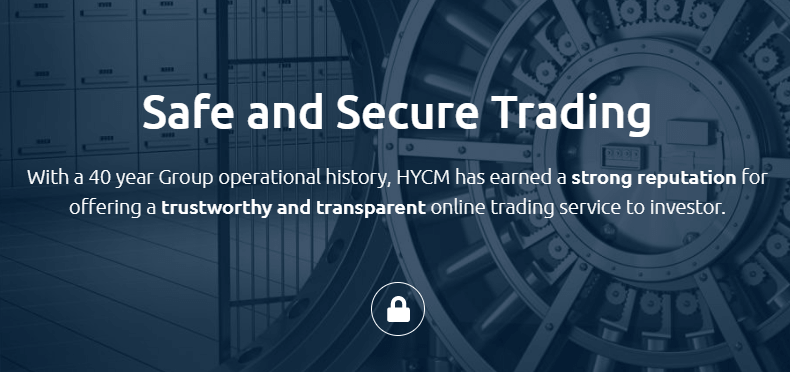 While the FCA is a tier-1 regulator, there's also the Securities Futures Commission or the SFC that put their trust in HYCM.
Individuals all across the board from different financial backgrounds and with different portfolios trust HYCM. We learned about their fees earlier, and those can be very off-putting to some people, which is where HYCM will get some negative reviews and responses.
HYCM is a safe trading place, which more than justifies the fees. From the ease of use to heavy-duty security, you have no reason to be worried.
Is HYCM a Good Brokerage Option?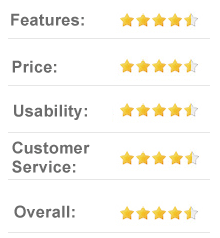 HYCM has its history, but financial services like these don't last for over forty years without knowing what they're doing.
HYCM is a safe, quality brokerage option, although their terms and fees don't align with every single forex trader out there. You may find some caveats to their service that you don't enjoy, while those same things would attract other traders.
At the end of the day, HYCM is a safe trading platform with excellent tools for high volume traders. With built-in ticket features for instant purchases, an intuitive UI, and dedicated customer service, you're in good hands.