iMyFone.com is a widely known tech company offering up numerous products for both Android and iPhone devices. These tools can make a big difference when you're trying to recover data from a lost or broken device, and they offer a wide variety of other tools to help your devices run smoothly and enhance your multimedia experience.
iMyFone.com has been around for several years, and their collection of tools is impressive. They also have an expansive user base and comprehensive customer support and FAQ so you can manage your devices on your own effectively and safely.
History of iMyFone.com
iMyFone.com started in 2015, which is when iMyFone D-Back and iMyFone Umate first launched. The company quickly achieved an impressive user base of over 500,000 individuals, and in the following year, iMyFone Umate Pro joined the lineup.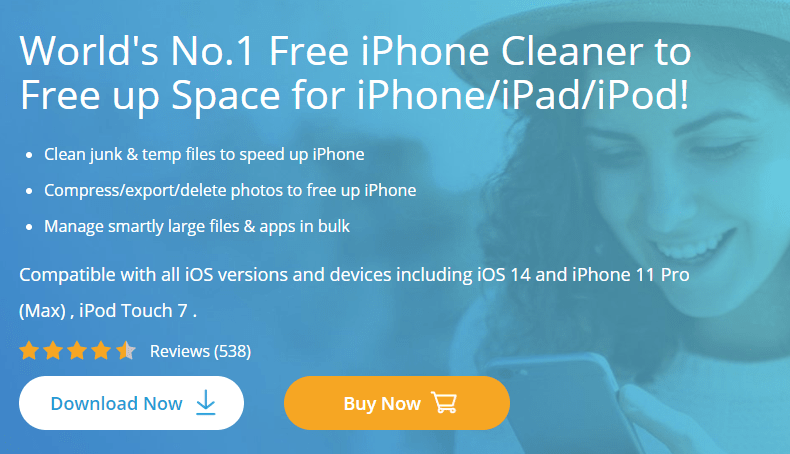 In 2016, the company also launched www.imyfone.de and gained positive press from entities like macworld.co.uk, endgagdet.com, and Cult of Mac. By 2017, iMyFone reached a user base of approximately 2,000,000 and launched three new products: iMyFone TunesMate iPhone Transfer, iMyFone iTransor Lite iOS Data Exporter, and fr.imyfone.com.
Despite this impressive lineup, iMyFone was far from done and launched several more products in 2018 reported on by PC World and Techradar, to name just a few sources. iMyFone launched the following products all within that one year window:
The company also launched several new sites:
The progress that iMyFone.com managed to make in 2019 was even more impressive and included several tools still in use today and a greatly expanded user base of 4,500,000 people. The tools launched in 2019 include:
iMyFone LockWiper Android
ITransor for WhatsApp
iMyFone KeyGenius
Umate Mac Cleaner
iMyFone Fixppo Android
D-Back Android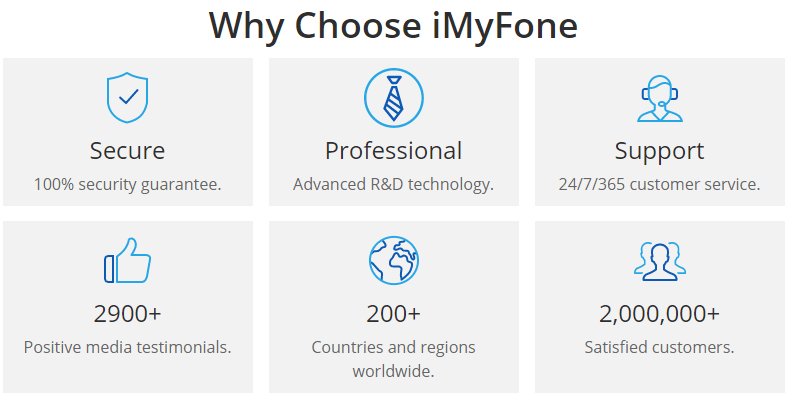 iMyFone.com currently has around 35 million users that span across 190 countries, and individuals have downloaded their products over 58 million times.
To date, over 120 trusted media sources have reported on iMyFone.com, providing their honest feedback, which includes well-known sources such as PC World, Tech Advisor, Macworld, Techradar, and iPhone Life Magazine.
Top Features of iMyFone.com
iMyFone.com offers a number of tools that you can download for free or purchase for both Android and iOS. Their site also provides a wide assortment of tips and tricks that you can use to recover data from your phone, extract photos from backups, and recover deleted messages.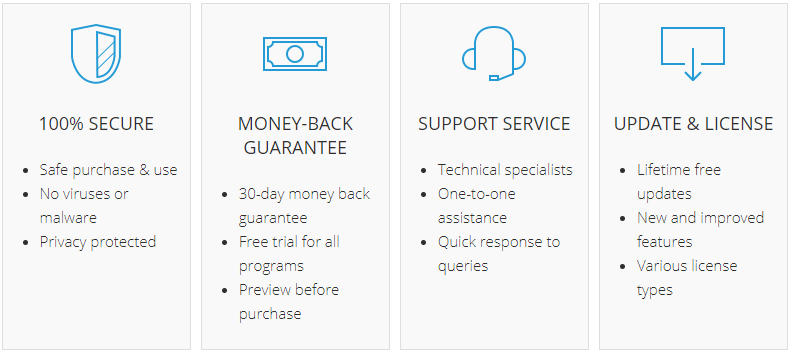 Other top features of this site and their tools includes:
Over 2900 positive media reviews with detailed feedback
24/7/365 customer service
A 100% security guarantee
An impressive level of R&D technology
Many of the products and tools offered by iMyFone.com ensure privacy is maintained regardless of whether you use an iOS or Android device. Many of these products also help you to recover data if your device is lost, stolen, broken, or just won't turn on.
iMyFone Products and Pricing
iMyFone.com tools feature a wide range of prices based on their capabilities and features. Many of these tools work well with both Android and iOS devices and some work with Windows operating systems.
Recovery and Repair Tools
iMyFone.com currently offers eleven tools in its recovery and repair category, including these popular tools:
iMyFone D-Back $49.95
Recover over 18+ file types, including all of your data, or just select portions from your iOS device (iPhone/iPad/iPod) using the device itself or through the iTunes or iCloud backups. You can also fix any update errors or other system issues before performing iPhone data recovery. Available for Windows and iOS.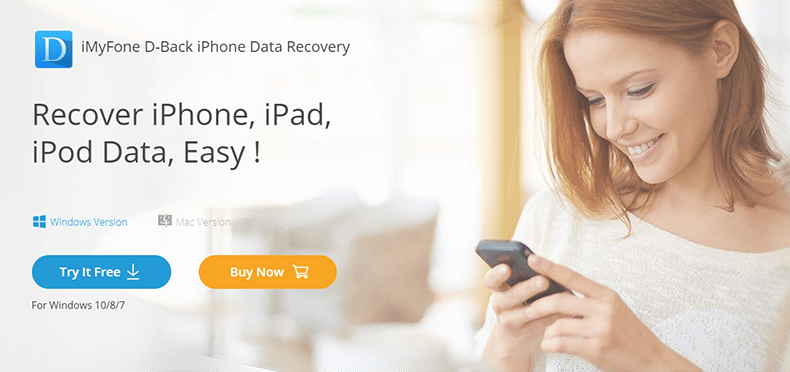 iMyFone D-Back Android $34.95
Recover 11+ file types, including your contact list information, messages, photos, videos, call history, and WhatsApp data from any Android phone or tablet. This tool can also recover data from your Google backups and recover files from broken devices. Only compatible with Windows.
iMyFone Fixppo $39.95
Professional-level software that allows you to fix a number of system issues in as little as three steps. This tool supports devices running iOS 14 and all models of iPhone 12. If your phone gets stuck in recovery mode, stuck on the apple logo, won't turn on, or the display is solid white or black, this tool is worth a try. Compatible with Windows and iOS.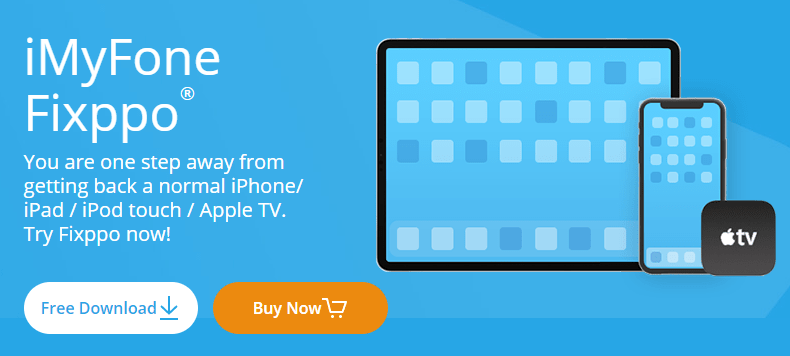 iMyFone Fixppo for Android $39.95
A professional-level tool to address Android issues, including devices that won't turn on or off, frozen devices, boot loops, and failure to update. Compatible with Windows.
iMyFone iPhone WhatsApp Recover $29.95
This tool will help you recover lost data from WhatsApp, including your messages and other attachments. You'll find four different recovery modes and the ability to conduct a partial backup from the iCloud. You can also preview conversations before the final recovery process. Available for Windows and iOS.
Cleaning and Transfer Tools
This category of tools from iMyFone.com includes eight products, with these often generating the most interest:
iMyFone iTransor Pro $29.95
Using this tool, you can transfer 18+ file types from your iPhone to a Samsung device or vice versa, including WhatsApp data. Compatible with Windows.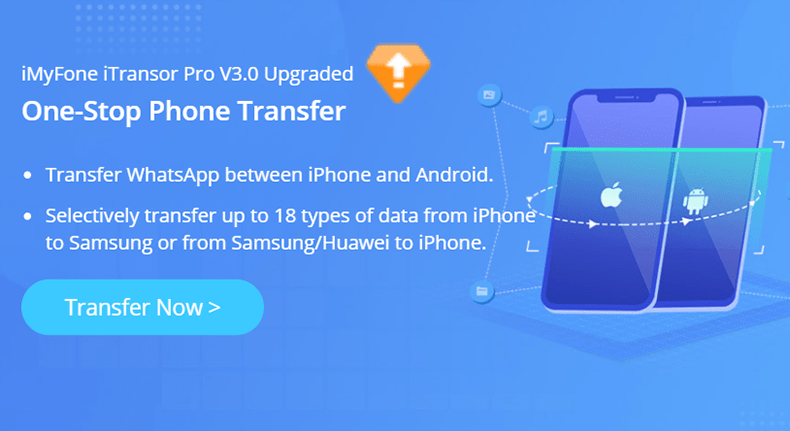 iTransor for WhatsApp $29.95
This tool will help you transfer, backup, and restore your WhatsApp data. Available for Windows and iOS.
Multimedia
The multimedia category is another popular destination for many users with a few essential tools to consider:
iMyFone Filme $19.95
An intuitive video editor that comes with many effects and other resources, including filters, so you can easily share special moments. Available for Windows and iOS.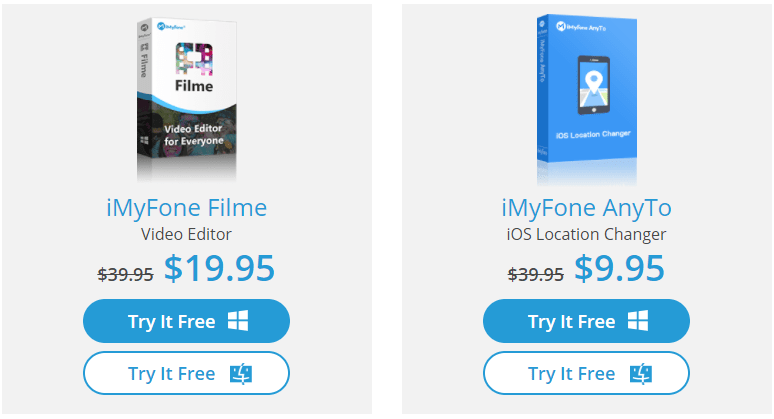 iMyFone AnyTo $9.95
Using this tool, you can mask and change your location to use social platforms and engage in other activities while avoiding tracking. Available for Windows and iOS.
Customer Support
iMyFone.com offers a comprehensive customer support center on their site where you can search for information that you need for issues you want to address or find information for performing a variety of other tasks such as:
Requesting refunds
Canceling auto-subscription services
Retrieving your registration codes using either an order number or licensed email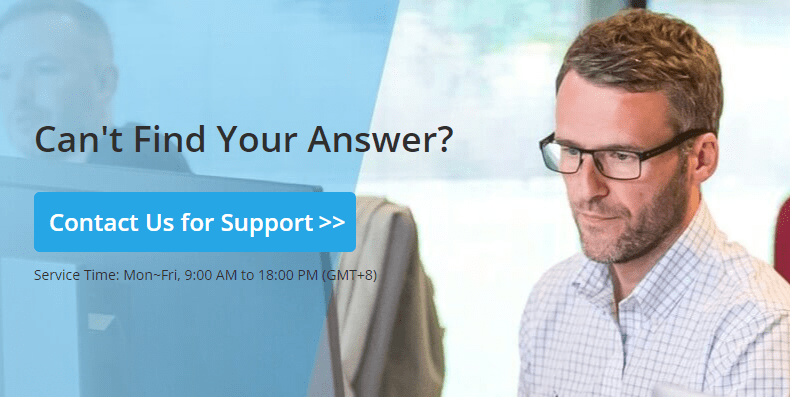 Users can also use this page to submit a form online to the support team to address specific issues or get answers to questions. Frequent searches on this page include things like how to unlock an iPhone, recovering data from an iPhone, and information on the iOS Repair Tool.
You can also find individual product FAQs on the customer support page, where current products get divided into categories such as recovery, repair, unlock, data manager, and more tools. These FAQs cover numerous products for Android and iOS devices and Microsoft Office.
iMyFone Licenses and Subscriptions
There are trial versions for many of the iMyFone products, but you'll need a license or subscription to continue to enjoy the features after that trial has ended. You can purchase individual licenses, or a subscription, for the specific products that you want to use in each category. There isn't currently an option to buy a license that gives you access to every product iMyFone.com offers.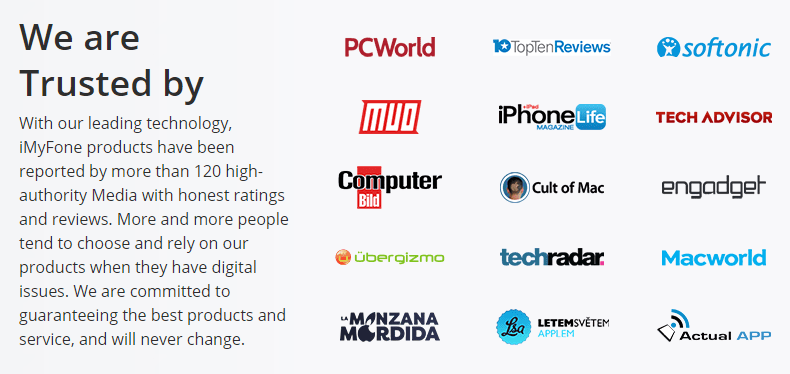 Once you purchase a license or subscription, you cannot transfer it to another party, reverse engineer it, or lease it out to anyone else. The license also doesn't cover adding these tools to a network where other users can access them.
If you want to share this software with other users inside of your home, the iMyFone.com site notes that you'll at least need to purchase a multi-user license/subscription directly from them. If you are buying a subscription, you can cancel it at any time, and the subscriptions offered include:
Each option differs based on the number of devices the plan supports and the length of the subscription available. Lifetime plans often allow a more significant number of devices, sometimes without limits.
Final Thoughts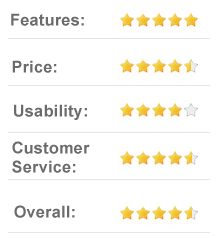 The iMyFone.com website is much more than you might initially assume, with a wide assortment of tools with powerful capabilities and intuitive user interfaces. This company has expanded exponentially since they started five years ago, and their collection of tools now spans across numerous categories beyond data recovery.
If you want to add valuable functionality to your device, increase privacy, recover data, or address system issues, then iMyFone has a tool to do that job, and more so you won't need to consult a professional to get your device back on track.