Since its inception in 2013, Independent Reserve (IR) has continually proved to be the most trusted way to buy cryptocurrency. Founded by Adam Tepper and Adrian Przelony, the Australia-based financial service provider is focused on getting things done the right way and has since expanded its operations to South East Asia.
About Independent Reserve
The platform now serves over 200,000 Australians, New Zealand, among other global customers. Independent Reserve operates in adherence to the laws and regulations that govern the Australian financial industry and is a member of the Australian Digital Commerce Association.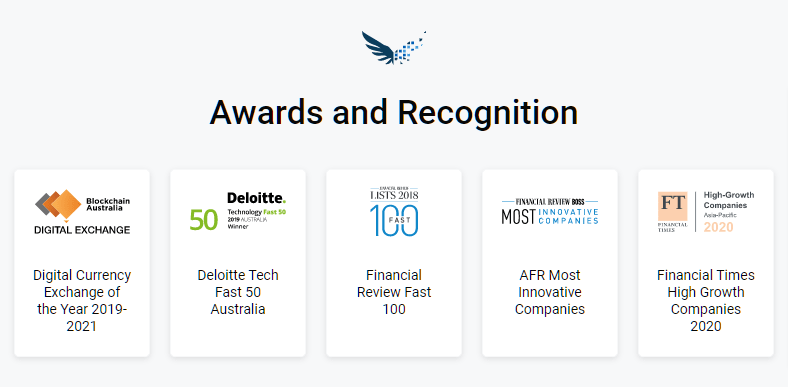 Independent Reserve in Summary
| | |
| --- | --- |
| Exchange Name | Independent Reserve |
| Fiat Currency | AUD, USD, NZD & SGD |
| Cryptocurrency | 26 |
| Payment Type | Bank transfer, PayID/Osko, SWIFT, Xfers |
| Trading Fee | 0.5% |
| Deposit Fee | Bank transfer: $0.99 for deposits less than $100, PayID: $2.50 for deposits less than $1,000, SWIFT: $15 for deposits less than $5,000 & Xfers: 0.55% |
| Withdrawal Fee | Bank account: None, NPP Instant AUD: $1.50 & XFers: 0.55% |
| Mobile App | Yes |
Independent Reserve Key Features
OTC Trading desk
If you're thinking of getting started with IR, this is a feature that will excite you. Meant for premier OTC trading desk for SMSFS, sophisticated high net worth investors, and institutional clients, the OTC trading desk is defined by fast settlement, with trades being settled same day with deep global liquidity.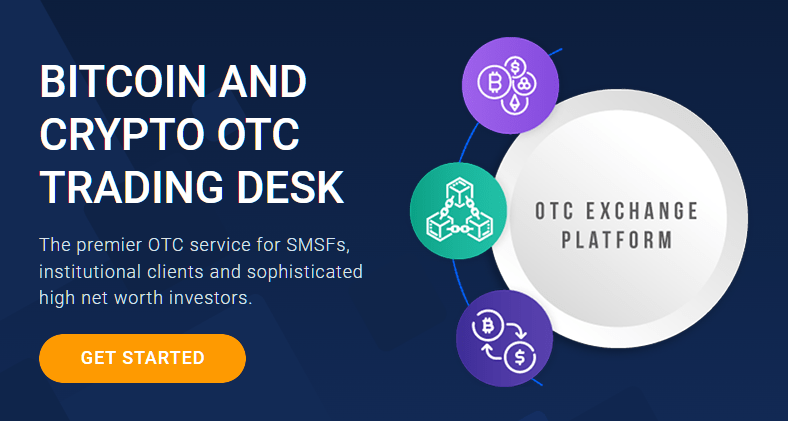 You'll get instant support from Independent Reserve's Sydney office and other exclusive access to expert advice, from account creation to trade settlement and post-trade insights.
Fast Track
Independent Reserve offers an easy way to trade. Fast track will enable you to register and start trading in minutes.
24/7 Support
Independent Reserves team of experts is always at your service whenever you need support. The exchange has a dedicated and comprehensive help section, which answers the majority of questions you may be having.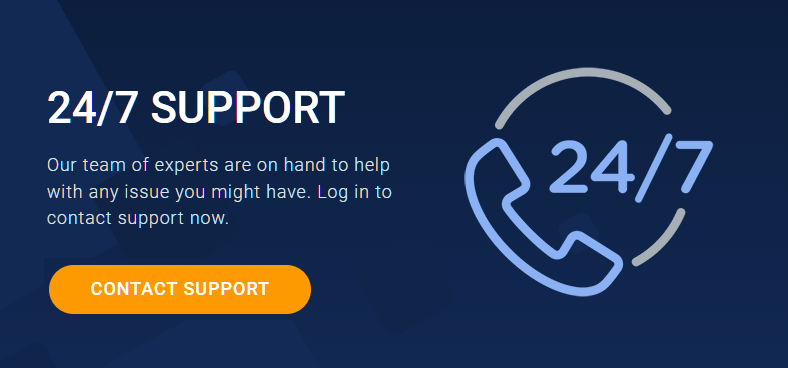 It also offers a platform through email or a support screen, where you can channel your concerns for further assistance. For you to access the support screen, you need to log in to your account.
Multi-Currency
Independent Reserve allows you to buy, sell, and trade the most liquid cryptocurrency in the world in AUD, USD, NZD, and SGD.
Deposit and Withdrawal Options
Independent Reserve's services are available to clients across the world. However, its main focus is on clients in Australia and New Zealand.
If you are an international client, you can use SWIFT transfer and make deposits in NZD or USD. Withdrawal from an AU bank will take you 1-2 business days, while it takes up to 3 business days for a withdrawal to happen for non-AU bank accounts.
Auto Trader
Auto trader is a unique system that allows you to come up with automated trading strategies. These strategies include:
Auto Buy – Helps you buy crypto once you make a deposit.
Auto Basket – Helps you buy a weighted crypto basket
Auto-Schedule – Helps you buy or sell on a regular schedule with funds in your account.
Tax Estimator
Developed by KPMG, a tax estimator allows you to estimate the tax owed on crypto investment in your portfolio.
Fees
The fees to be charged on your withdrawal of funds vary depending on the currency of your choice. AUD withdrawals are free for locals, while NPP instant AUD withdrawals cost $1.50. Non-AUD and international withdrawals will cost you $20.00.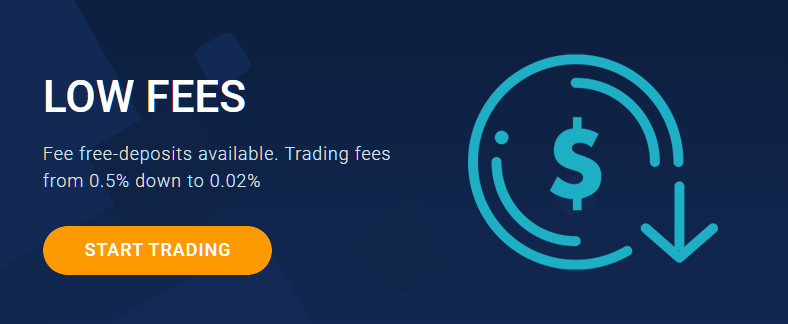 Each cryptocurrency has its withdrawal fee. Independent Reserve charges a fee of as low as 0.02% for commissions, depending on the rolling 30-day trading volume.
Getting Started with IndependentReserve.com
1. Create an account
If you wish to buy bitcoin on this platform, then you need an account. To create an account, click on the 'create account' tab on the homepage and follow the instructions. Choose a suitable username and password and provide a referral code if you have one.
2. Enter personal identity details
Once your username and password have been captured, you'll be prompted by yet another menu to input your identity details such as name, date of birth, source of funds, and country of residence, among others.
3. Verify your account through email
Just below your personal details information box, you'll find email settings. Input your email address in the box provided, then click verify. You'll then receive a security code to your email to be re-entered on the website for verification. If you use Gmail, you will find the email under the 'updates' section.
4. Set up 2FA
Much as this section may not be compulsory, it is highly recommended to protect your account against unauthorized access. Google authenticator 2FA for instance, you'll receive a new code every 30 seconds whenever you log in, and this is to ensure that you are solely in possession of your device the moment you log in to your account.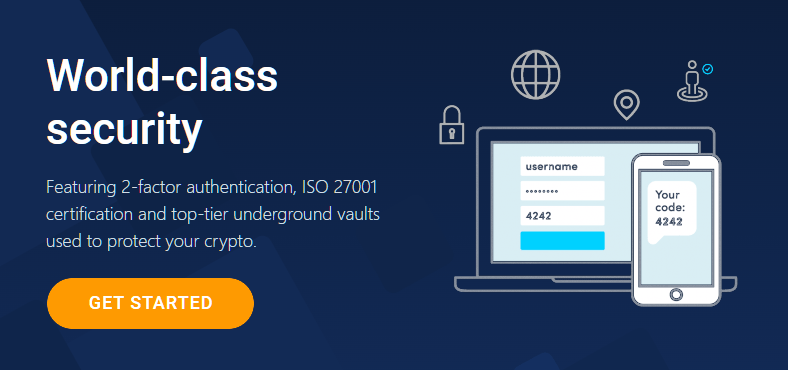 You can download the Google Authenticator app from the Google Play store if you're using Android and App Store for IOS users. 2FA security configuration, therefore, saves you from worrying about someone guessing your password.
5. Verify your identity
For you to be able to deposit trade or withdraw any funds to the Independent Reserve, you'll be required to verify your personal information. The verification involves filling in your address, providing proof of your place of residence, and submitting your identification documents such as a driving license or international passport.
6. Deposit funds
Verifying your account will now allow you to deposit funds to Independent Reserve. Deposit methods allowed are electronic funds transfer and SWIFT transfer, and all you need is to select accounts from the top menu and pick on your preferred currency.
7. Security
Independent Reserve is made of a stable and advanced security system. The platform can store all your sensitive data in Tier-3 data centers and ensures that there is no data loss, no matter what. The platform keeps offline digital hardware of digital assets in various worldwide physical vaults that can only be accessed through biometric authentication.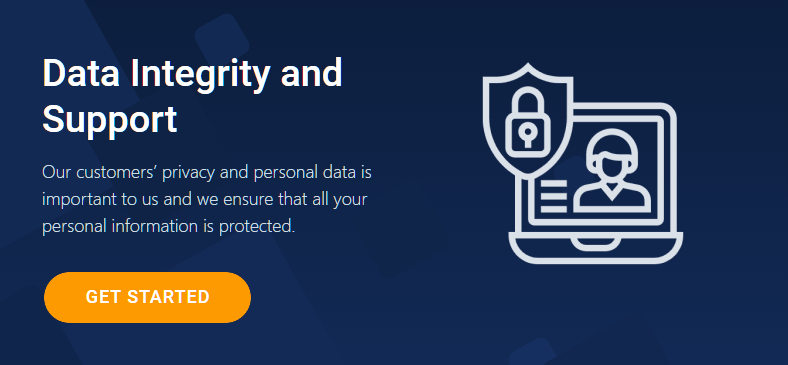 If you are a new user, the system will carry out regular KYC checks. This makes it hard for scammers to try and compromise your account as they will be required to provide a verifiable ID issued by the government to create an account.
It means no new account can withdraw funds in your name, and that's why the platform encourages users to have a two-factor authentication as an additional security feature.
Frequently Asked Questions
Can Independent Reserve be trusted?
The answer to this question is a definite yes. Independent reserve offers its members a safe space to trade the most popular cryptocurrencies, with the overall experience enhanced by in-depth analysis and trading view charts. Their trading fees are competitive, and thus far, we've not yet found any piece of evidence of it ever being hacked or compromised.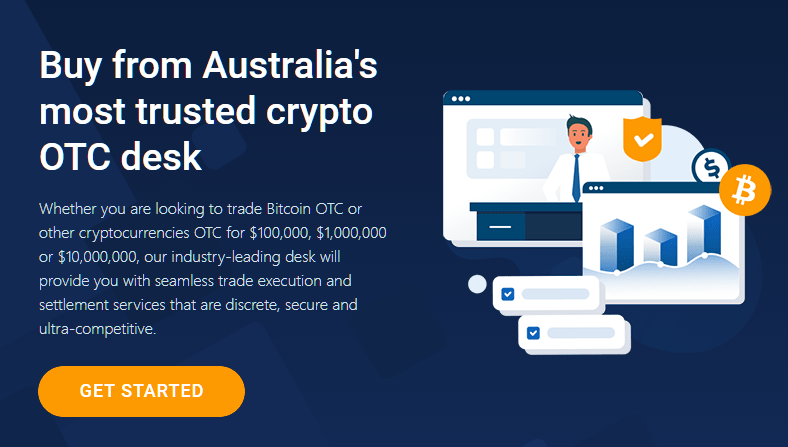 Independent Reserve has also put in place security measures to keep you safe as a user:
Independent Reserve digital assets are stored in cold offline wallets to minimize the risk of theft.
Two-factor authentication protects accounts against brute force attacks.
Digital assets for premium members are covered by insurance and protect the assets against loss that may come by as a result of employee theft and physical security. However, the policy does not cover losses as a result of unauthorized access to your account.
What countries does IR serve?
Initially, the platform was only available in Australia and New Zealand. Today, the platform is online and operating fully in Hong Kong, Austria, Belgium, Canada, Czech Republic, France, Finland, Germany, Sweden, Spain, Hungary, Poland, Iceland, Singapore, Monaco, Japan, Portugal, Luxembourg, and Denmark among others.
Is Independent Reserve insured?
You can only get insurance if you upgrade to a premium account. The premium account also comes with multiple tiers of starter, bronze, silver, gold, platinum, and diamond.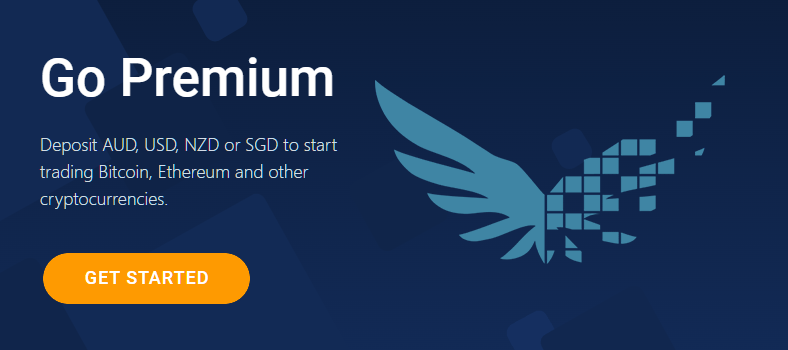 Does IR provide a cryptocurrency wallet?
Independent Reserve provides a reliable e-wallet that allows you to keep your private keys and all your crypto assets safely. But for additional safety, we recommend an additional hardware wallet.
Are cryptocurrencies taxable?
The state of Australia recognizes cryptocurrencies as property, hence taxed across the country. Profits made from crypto trade and sales are regulated by Capital Gain Jurisdiction (CGT) and, therefore, having a cryptocurrency assets record that can be verified is a good idea.
Does IR have a demo account?
No.
Conclusion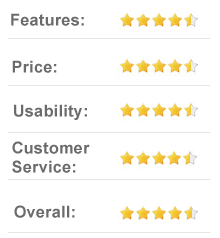 If you are a typical investor who wishes to diversify into crypto, then Independent Reserve is meant for you. Compared to other cryptocurrency exchanges, Independent Reserve stands out in terms of quality and its support service.
The support team is reachable within 24 hours, and the fact that Independent Reserve allows you to fund your account with fiat currencies puts it on the top list. However, if you are a trader looking for exposure in staking, altcoins, NFTs, and DeFi, you may have to consider other alternatives.