Whether you are just starting out as a skater, or you a longtime veteran, InlineSkates.com should be on your radar for its helpful service and quality products. To help you get the most out of everything the website offers, we created a useful guide that will give you a little background on the company history, explore some helpful hidden features provided by the site, and answer some frequently asked questions by customers like you.
What Is InlineSkates.com?
InlineSkates.com is a company that offers a diverse selection of the latest inline and rollerskating products for recreation, transportation or sporting events. The company has been around since 1990 and started selling their products on the internet in the year 1997, so they have a lot of selling experience under their belt.
However, the site does not only sell products, but they also care about the community of inline skaters around the world. As such, they offer blog posts, tutorial videos, and buying guides for any beginners that want to get started, or a professional that wants to stay up to date on the latest products and reviews.
In this respect, InlineSkates.com feels closer to a locally-owned retail store than an online e-commerce website. They care a lot about user experience and want their customers well informed on the products they buy and use. In order to help users navigate the site, let us take a closer look at the products they sell and the features on the website.
What Products Does InlineSkates.com Offer?
InlineSkates.com organizes their products into five different category portals. You can browse according to brand names if there is a specific company that you prefer. Or, you can use their sale feature to see which skates or accessories are on clearance or discounted.
Shop Brands
The first way to shop on the Inlineskate.com is through famous brand names in the skate industry. Though there are plenty more besides these to pick from, here are the top ten brands:

Rollerblade Maxxum
K2
Element
Bladerunner
Roces
Vanilla
Roller Derby
Riedell
Dominion
Rock Skates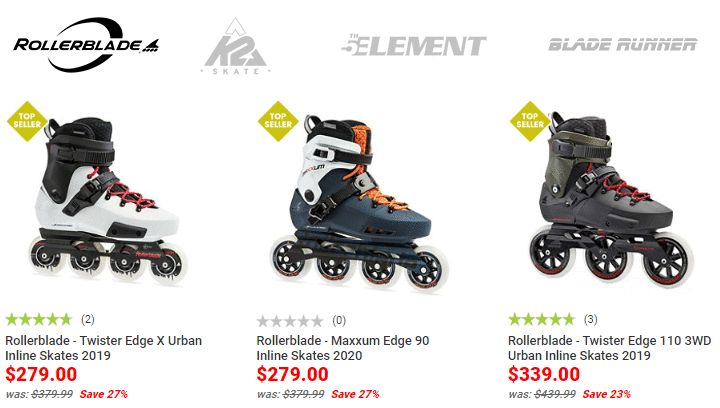 Inline Skates
If you prefer speed over handling, then inline skates are an excellent choice for you. These skates are great for outdoor skating, street hockey or speed skating. However, they are a bit hard to balance on if you are new. When organizing their categories, InlineSkates.com organizes this category in the following sections:

Recreational Skates
Fitness skates
Public Skates
Rollerblade Skates
K2 Skates
Three-wheeled skates
Roller hockey skates
Aggressive skates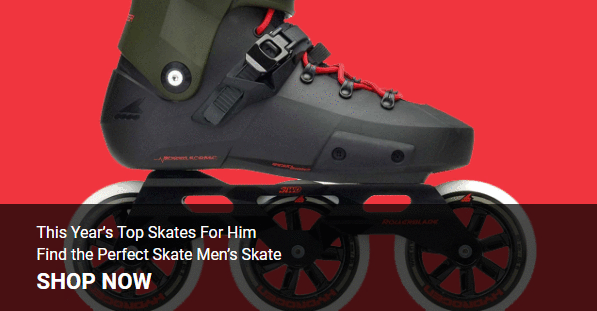 Roller Skates
Roller skates, or quad skates, provide a bit more control for the skating novice. However, it is essential to know what event you need them for when skating. Casual skating? Or a disco dance competition? Luckily InlineSkates.com offers many different kinds.
Outdoor roller skates
Speed roller skates
Derby roller skates
Jam roller skates
Artistic roller skates
Rhythm roller skates
Pads & Helmets
Skating is often a rough activity. Whether you play a contact sport or want skate around the block, it is vital always to wear the proper protective gear. On InlineSkates.com you can find:
Protective pads
Wrist guards
Aggressive pads
Body pads
Fitness helmets
Skate style helmets
Pro-Tec helmets
Rollerblade helmets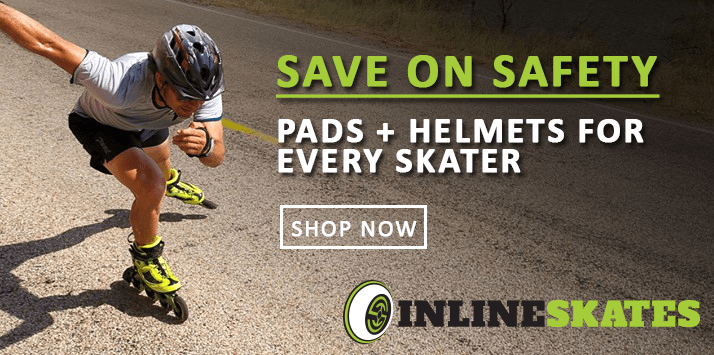 Accessories
This category is the miscellaneous section of the website. In it, you can find everything from spare parts to skate merchandise.
Clothing
Bags
Hydration packs
Sunglasses
Pet Gear
Coolers
InlineSkates.com Sizing Options
Before picking out an inline or roller skate, you need to know what size you are. A properly fitted inline skate can provide much greater support when skating and jumping. A poorly sized skate not only performs very poorly, but it can also result in injuries, like a broken bone or sore muscles. As such, it is essential to know precisely what sizing option is best for you.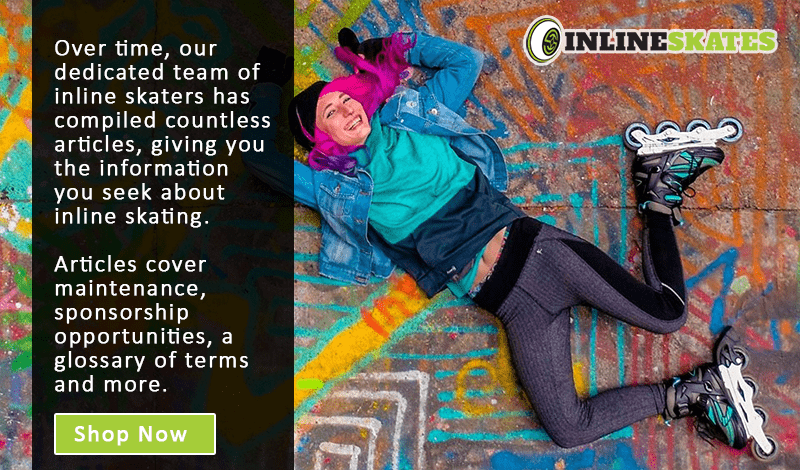 For inline skates, the size of your shoe is usually the best bet for finding your size. However, make your heel is entirely pushed back into the boot and the skate is correctly tied and strapped into it. Often, customers trying on skates for the first time will incorrectly put them on, and then move up to the next size. This oversized skate can result in a loose-fitting inline skate.
For children with rapidly growing feet, try to purchase their inline skates two sizes too small. Inline skate manufacturers know that children's feet are constantly growing, so to help they make adjustable sizing features that can fit a range of 2-3 sizes.
InlineSkates.com Buying Guides
For customers who are new to purchasing inline skates, or are purchasing the skates as a gift option, we highly recommend the helpful buying guides InlineSkates.com offers. These guides help explain the differences between men and women skates and what skate types are right for you based on your skill level and intended use.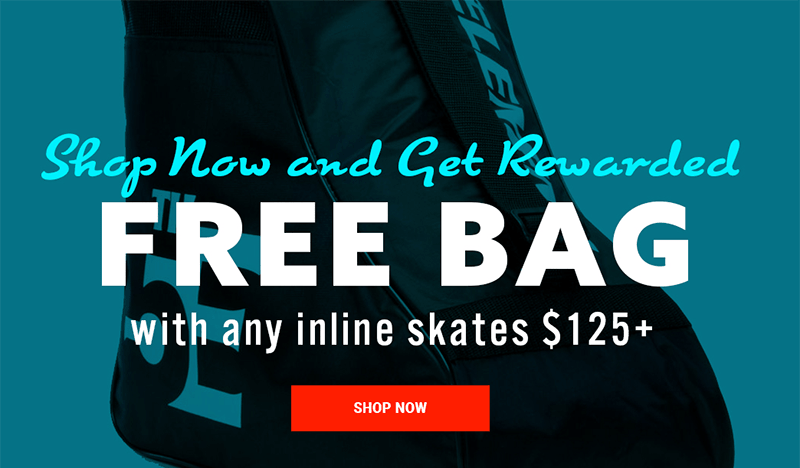 The buying guides also help explain the various components of an inline skate, like the cuffs, closure systems, frames, wheels, bearings, and brakes.

InlineSkates.com Criticism
For the most part, user experience with InlineSkates.com is overwhelmingly positive. Very few users had trouble finding, ordering, and receiving the skates they ordered. Indeed, the excellent sizing and buying guides on the website make sure that few orders need returning. It is pretty for someone to find a negative review of the site.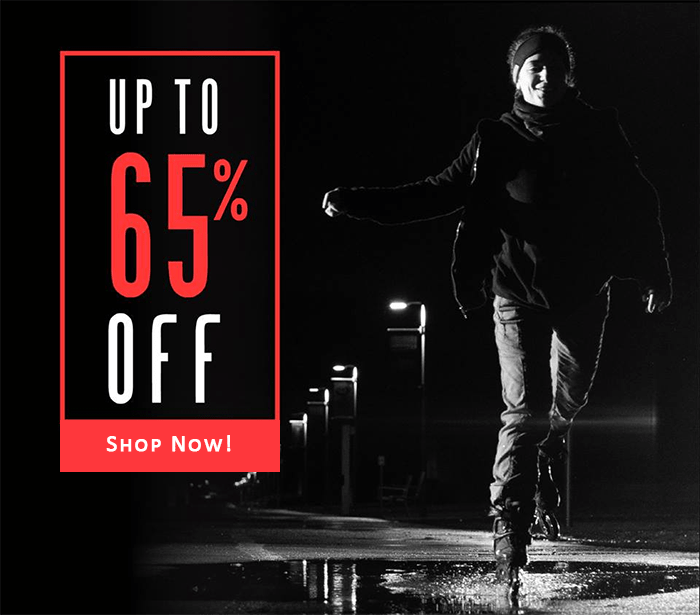 However, there a few exceptions to this generally positive experience. Some users report that the site accidentally canceled their order due to potential. After they canceled the order, customer service did not adequately help reorder the product. While the complaints seem genuine, they do seem to be anomalies for what is otherwise a very attentive and well-run e-commerce website.
Frequently Asked Questions By InlineSkates.com Customers
Here are some frequently asked questions for navigating the InlineSkates.com website and ordering process.
InlineSkates.com Final Thoughts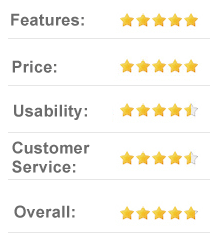 InlineSkates.com is one of the few sites that seems genuinely concerned with providing their customers with a fun and useable product. Their customer support is incredibly helpful for finding or returning a product. Even while you are searching, live support via web chat is available to walk you through any questions you may end up having. The wide range of blogging material and video on the website provide helpful info to even the most experienced skater.
The fact that so many people had a positive online experience while shopping at InlineSkates.com is a testament to the credibility of the company. InlineSkates.com has been around for a long time, and they learned a thing or two while selling roller skating products. So, if you are interested in buying any skating products, we highly recommend InlineSkates.com for your online shopping needs.