JustForex is a commodity and crypto-currency broker that has developed a reputation amongst traders for reliability and quick capital payouts. What sets JustForex apart from other brokers is their offer of five different types of commodity trading accounts.
About JustForex
Of the five account types that are offered by JustForex, only the ECN Zero and Crypto accounts charge commission. These account type options and variable spreads enable traders of all experience levels to trade safely on their platform.
Due to JustForex's status as an international broker, many traders have wrongly assumed that the JustForex service is a scam.
However, I have found that JustForex is one of the only brokers to make an effort to include as many possible traders, from as many markets, nationalities and experience levels as they can.
Furthermore, JustForex appears to understand the apprehension of their potential client base thoroughly and has taken great strides to alleviate their concerns.
Reputation for Reliability
The JustForex website and sales team make some lofty claims, however many traders, myself included, agree that JustForex does a pretty good job of backing up those claims.
JustForex offers three guarantees for their service: quality, and reliability. Though many would argue those guarantees should be considered standard with any service, others would say that JustForex offers them in spades.

JustForex regularly submits its service for oversight and regulation to the International Financial Services Commission (IFSC) which means users can trade on the JustForex platform with the peace of mind knowing it isn't a scam.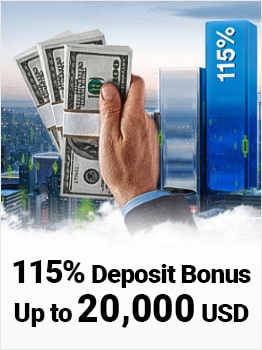 On top of their reliability as a service, JustForex has also developed a reputation for security. JustForex proudly guarantees that third parties can never intercept your account and financial information. Furthermore, JustForex is one of the few brokers to encrypt their data servers and storage.
Ultimately, it's the staff at JustForex who ensure the reliability of the service as a trading platform and as a broker.
JustForex claims to employ only the best and brightest from the financial service industry who have undergone a strict vetting procedure and who can organize the best possible trading environment for the clients.
Interface and Platform
If you're like most traders, then you have bounced from platform to platform listening to the same offers of innovative and intuitive interface design. However, when it comes to JustForex, the offer is worth a try.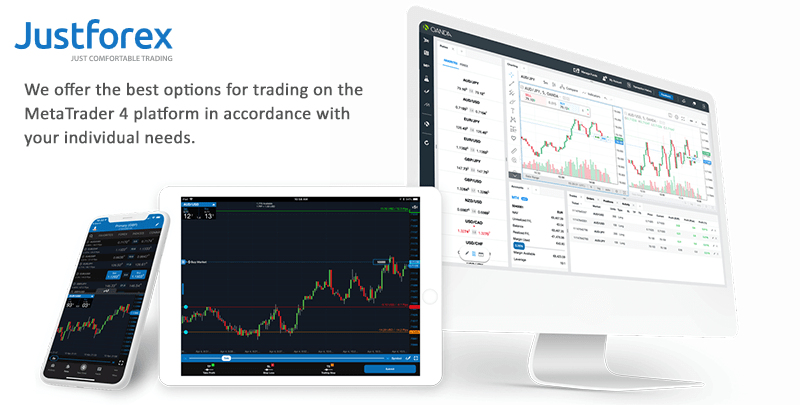 JustForex traders have the option of utilizing one of four different versions of the tried and true MetaTrader 4 trading platform.

Traders who are looking for the "all-in-one package" would do best to utilize the MT4 Desktop platform. The Desktop platform encompasses all of the trading tools you could ever need including:
Direct Chart Trading
Access to the full range of trading tools and financial markets
Customizable with MQL 4 programming language
Efficient Trade Order Execution
Market News RSS Feed
Email Support
One-click trading
Printing
Automated Trading
Large Retinue of Technical Indicators
JustForex was one of the first brokers to offer a web-based version of their platform. The JustForex Webtrader enables traders to utilize the JustForex platform and execute trades without having to download the MT4 Desktop Platform.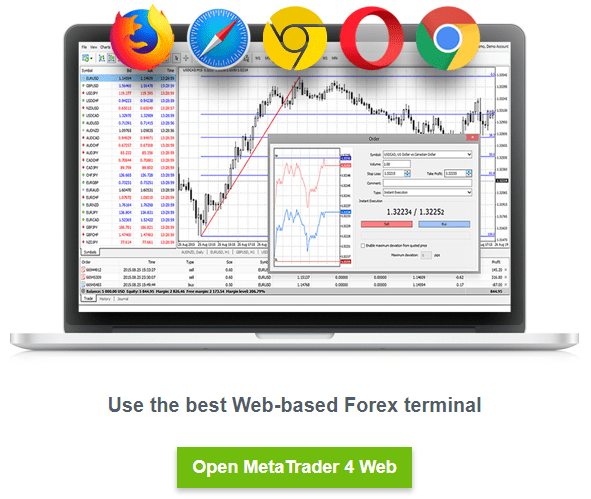 I found the JustForex WebTrader to be intuitive and easier to grasp than the full desktop platform which makes it ideal for new and amateur traders. The JustForex WebTrader is available in nine different timeframes, is compatible with multiple browsers and doesn't require any download or installation.
In regard to JustForex's mobile platforms, I found them no more impressive than the other mobile-friendly trading platforms. JustForex's iOS and Android platforms offer the full mobility of the WebTrader or desktop platform with real-time reporting, quotes, and access to over thirty technical indicators.
JustForex Pricing and Accounts
Getting started with an account of JustForex is incredibly simple and costs nothing for the Cent, Mini, and Crypto accounts.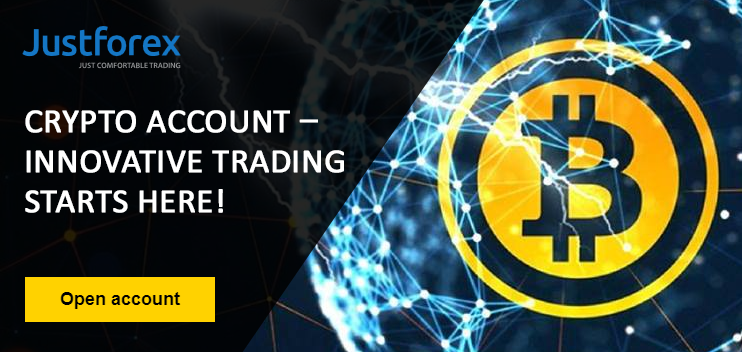 However, the Standard account requires a $100 minimum deposit while the ECN Zero requires a $500 minimum deposit. JustForex only charges a small commission on all trades conducted.
Deposits & Withdrawals
JustForex makes online commodity trading affordable for everyone. The service doesn't impose a minimum deposit requirement on most trading accounts, and traders may start trading with any amount.
Furthermore, JustForex, in addition to their reputation for reliability and security, has developed a reputation for quick payouts and easy withdrawals.
The Signup & Verification Process
One of my favorite aspects of trading with JustForex is how easy it is to get started with an account. Users only have to navigate to the JustForex website, click on the account they wish to launch, fill out the form, and specify a comfortable leverage. Then the only thing to do is set a password and start trading.

Floating Spreads & Commissions
The floating spreads that are offered by JustForex are very competitive. The spreads that are available to users depend on which type of account they have activated and are commission free, except the ECN Zero and Standard accounts.
JustForex Withdrawals & Bonuses
One aspect of JustForex that I found particularly interesting is their hosting of specific contests, bonuses, and promotions. Currently, JustForex is offering a lottery for their clients in which fifteen clients will be chosen for a prize of up to $5000.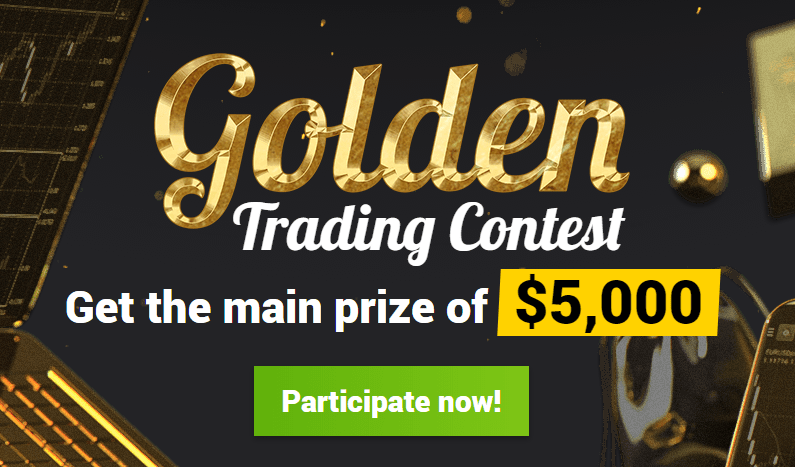 JustForex is also currently offering a "Double Benefit Bonus." TO be eligible for the bonus traders must simply place a minimum deposit of $100 into the Mini account and 200$ into the Standard account. However, once the bonus level is determined by the user (10%, 25%, 50%, 75% and 100%), they are only eligible to withdraw their bonus after a minimum trading volume requirement is met.
Customer Service & Support
In this regard, JustForex is steps above the competition. Due to JustForex's status as an international broker the JustForex interface, platform, and trading tools are available in more than a dozen different languages. Customer service is available 24/7 across multiple time zones and is manned by a select group of thoroughly vetted financial services professionals.
Pros & Cons
Pros
24/7 multilingual customer service and support
---
Free access to the Meta Trader 4 trading platform.
---
JustForex clients have access to five separate accounts. Not including a specific "Islamic Account" offered to traders of the Islamic faith who are prohibited from trading with swaps by Sharia law.
---
JustForex is generally accepted as a reliable and trustworthy broker with a high level of security.
Cons
Localized support is limited to a select few regions
---
Localized support is limited to a select few regions
---
Not applicable. The number of different accounts available to JustForex traders is a powerful "Pro."
---
Unfortunately, JustForex is only regulated by the IFSC, in Belize and doesn't regularly subject their services to the other financial regulatory commissions and offices.
Conclusion
JustForex is a terrific place for novice and amateur traders to begin their experience as a commodity trader. Furthermore, the addition of encrypted servers and storage make it the optimal platform for the security-conscious trader.
JustForex's international presence is impressive, and their ability to support a global client base is growing each year. However, JustForex's ability to provide 24/7 localized support is limited to specific geographic regions.

Where JustForex truly distinguishes itself from other brokers is in the potential for multiple types of trading accounts to be activated per trader. This aspect of JustForex cannot be overstated. The different types of accounts available to traders enable them to enter the commodity markets from different perspectives and leverage which increase a trader's potential for profit exponentially.
Brokers and trading platforms that enable their clients to succeed are a rare find in the commodity trading industry. A significant number of brokers partake in black-hat and predatory trading practices.
JustForex reviews collected from across the web, including international reviews, are generally stellar. JustForex makes it easy to branch from the differing types of accounts and even into cryptocurrency trading. Traders would be remiss not to at least visit the JustForex website for themselves to review the various accounts that are available for set up.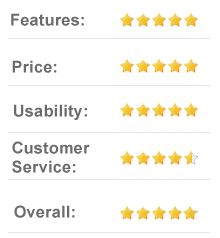 That is why JustForex is deserving of the stellar reputation that it has on the global stage. The effort the JustForex exerts to alleviate the concerns of their clients is evident in the amount of information that they make readily available to platform users.
The JustForex website offers page after page of educational material on trading best practice, identifying favorable market conditions, trading regulations and just about any other topic related to commodity trading.
There is a substantial amount of risk involved in commodity trading, which is why a broker who understands that risk and aims to alleviate it when possible is a valuable commodity themselves.