For nearly a century, Kangol has been a top name in hats for both casual wearers and fashionistas. The company produces quality headwear for every occasion. Kangol.com remains the best place to purchase Kangol products.
About Kangol
Kangol as a company began to take shape after the end of World War I. Jacques Spreiregen, a war veteran, got into the headwear business by importing berets from France. His capital and ambitions grew, and he founded the company Kangol in 1938. Spreiregen opened the first factory in Cleator, Cumbria, England, where the headquarters remain today.
The popularity of the brand continued to soar as the years went on. Kangol berets first made a breakthrough to the mainstream during World War II, producing berets for the British military. At the 1948 Olympics, the English Olympic Team sported the hats during the opening ceremony.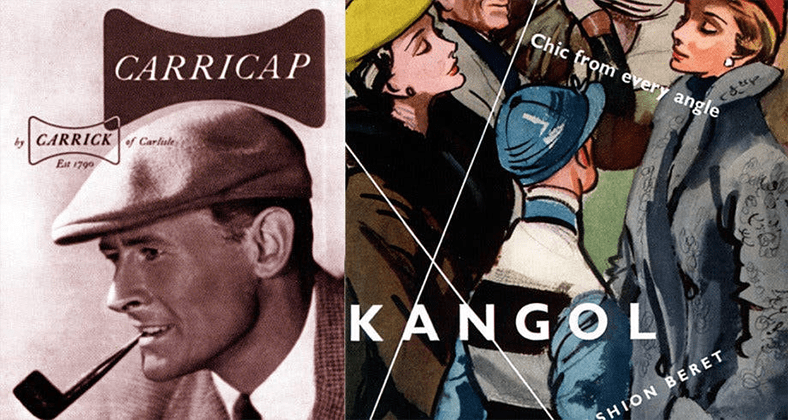 Kangol made another splash in the 1960s, as the Beatles famously sported the berets. Since then, many celebrities and fashion icons have sported Kangol berets.
The name Kangol was meant to evoke the production method of the hats. The K represented knitting, the ANG represented angora, and the OL was for wool.
But where did the iconic kangaroo logo come from? Despite never having been made or based in Australia, the kangaroo has become an iconic part of the brand. The company adopted the logo in 1983. The story goes that the company decided on the logo after noticing many Americans asking for kangaroo hats.
Kangol in Fashion and Pop Culture
Since the 1960s when the Beatles and Arnold Palmer showcased the berets, Kangol has been a pop culture icon. Its popularity has even reached royalty, as Princess Diana famously sported a Kangol beret.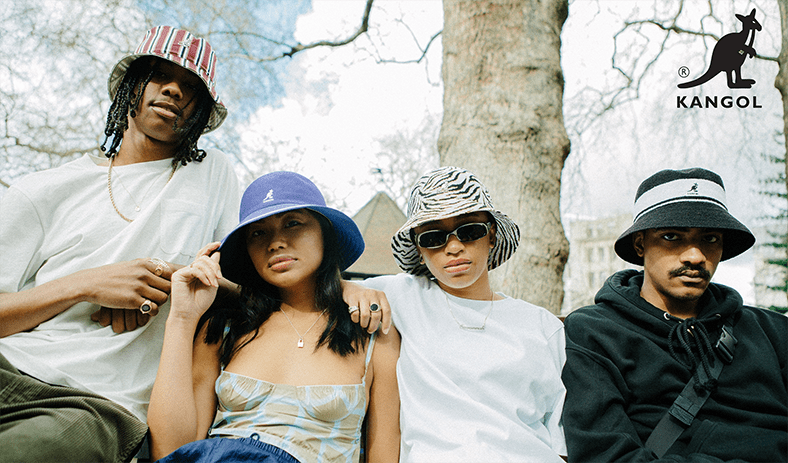 Kangol became more popular in the United States by the 1980s. Hip-hop artists of the era were famous for wearing Kangol hats, including Grandmaster Flash, The Notorious B.I.G., and the members of Run-DMC.
The 1990s also saw the brand reach new heights. The 1991 film New Jack City prominently featured characters wearing Kangol hats. Movie star Samuel L. Jackson also began to sport the iconic berets, cementing their place in the American consciousness. Today, everyone from a-list celebrities to average people don the classic Kangol berets.
Top Products on Kangol.com
Though Kangol.com provides a great variety of headwear for users, a few products have maintained an iconic status and remain best-sellers. All options listed below come with financing options available to customers as well.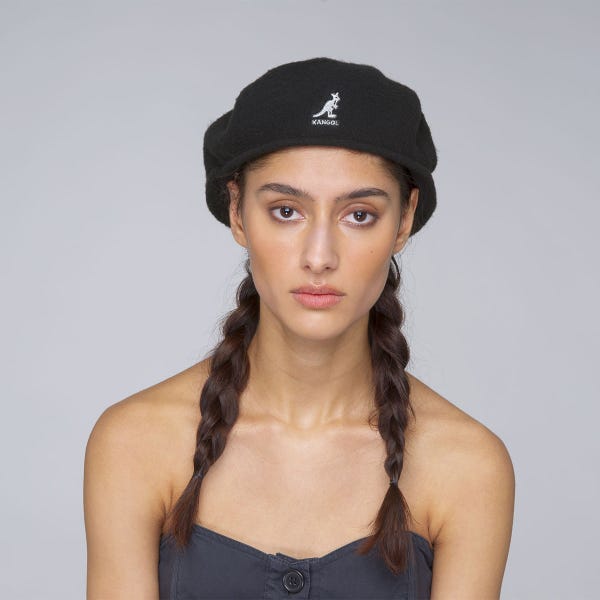 USA Wool 504
Sometimes the original is still the best. That very accurately describes the USA Wool 504, the original Kangol Cap. This wool hat is as fashionable as it is practical, as it is a perfect accessory for both autumn and winter. At a regular sale price of $56, it won't break the bank either. This hat remains a best seller for a reason.SHOP NOW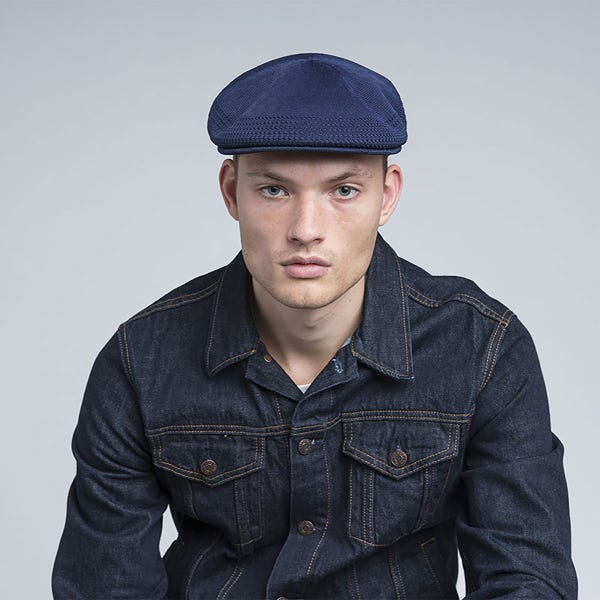 Tropic 504 Ventair
This hat uses a similar design to the USA Wool 504, but with lighter materials. The new material makes the Tropic 504 Ventair a great option in the summer and springtime months. No matter the season, Kangol.com has a beret for the occasion. And at only $45, it is an affordable way to spice up any outfit.
Like its wool counterpart, this hat remains incredibly popular despite its classic design. On Kangol.com, it has 522 reviews and an aggregate of a perfect five stars. SHOP NOW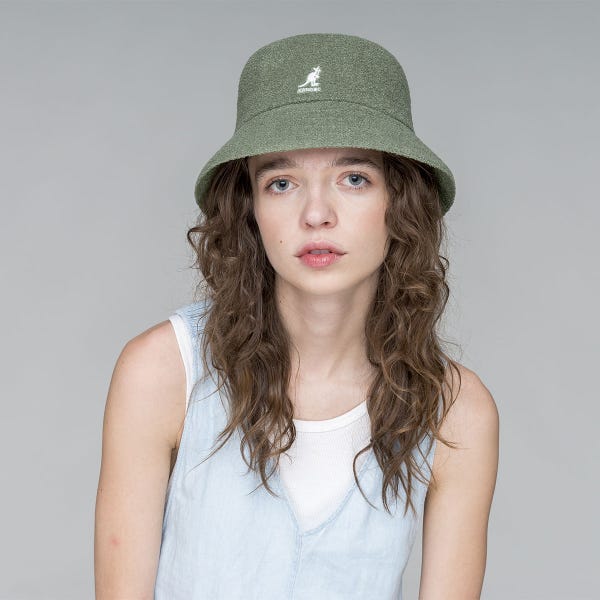 Bermuda Bucket Hat
Aside from berets, Kangol also specializes in bucket hats. These iconic hats never go out of style, and the Bermuda Bucket Hat is a great way to add a bit of streetwear flair to your wardrobe. This stylish hat starts at a price point of $70.SHOP NOW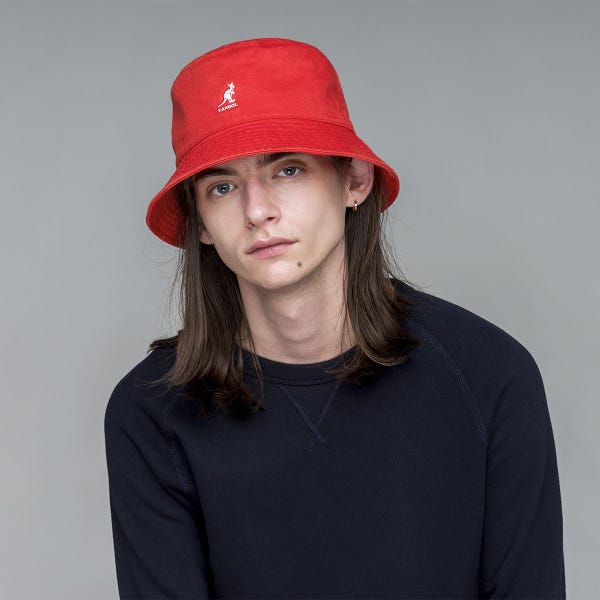 Washed Bucket Hat
For a different take on bucket hats, the Washed Bucket Hat is a great addition to any wardrobe. The design comes in a variety of colors to suit any palette. This hat is also very versatile, as you can wear it in both warm and cold weather to great effect. The website lists this product at $50.SHOP NOW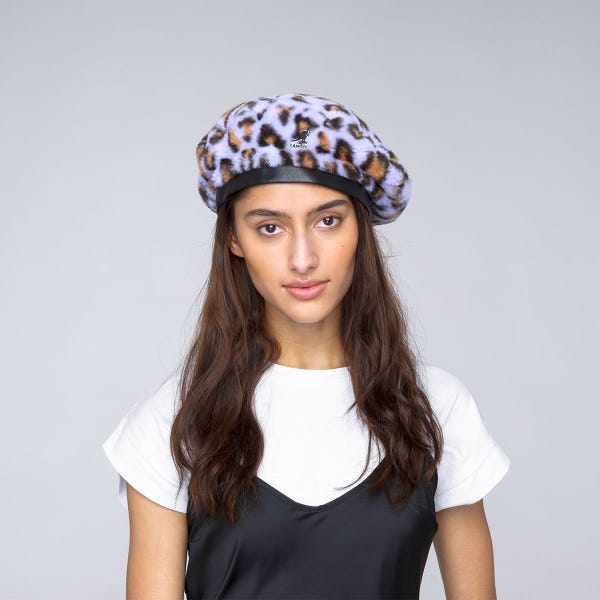 Faux Fur Beret
For anyone who wants to make a statement with their headwear, the Faux Fur Beret is for you. This hat will turn heads with just about any outfit, and the company manufactures it entirely of faux fur. This accessory retails at $65.SHOP NOW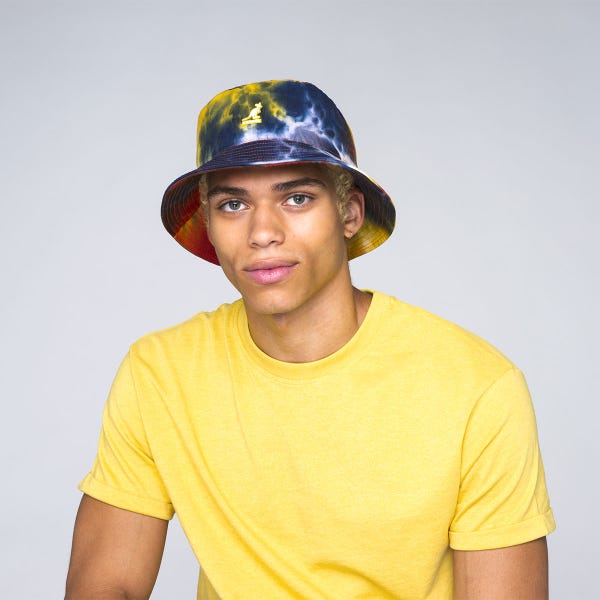 Tie-Dye Bucket
Another head-turning option is this Tie Dye Bucket hat. The website describes the hat as a staple of their collection and says it is an effortless way to give any outfit a more trendy look. The hat features five unique color styles and has a five-star rating based on 22 reviews. This item retails at $55.SHOP NOW
Customer Reviews
Since Kangol opened its doors in 1938, it has been the choice of headwear for many people. This remains true today, as the company has maintained prestige in the modern age.
On Kangol.com, the site has garnered nearly 3,500 reviews and sits at a rating of over four stars. Many of these reviews praise the product as well as the user experience and delivery process.
One reviewer was blown away with their purchase, saying, "Very pleased with the quality, color, and fit of my Kangol. Accurate description. Delivery was on time. The hat was packaged nicely."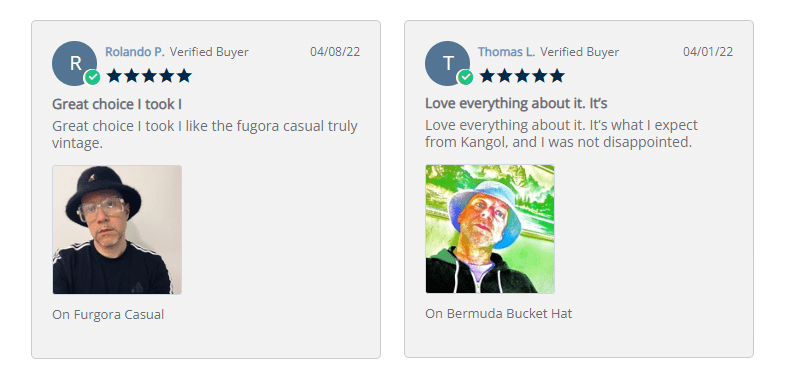 Another reviewer simply praised the fitting of the hat, saying it fit perfectly and the quality was excellent.
Other reviews have highlighted the site's customer service, with one reviewer mentioning it was the best customer service experience they have ever had.
Kangol.com hats appeal to both the young and old. One review posted a picture and said, "My 98-year-old Dad is styling in his new red Kangol he received for Christmas! This was a big hit and he loves it!"
There have been more negative reviews of the experience, however. On the site Trustpilot.com, the experience of purchasing from Kangol.com sits at 2.4 out of 5. This includes only 7 reviews. Most negative reviews focus on poor experiences with customer service, with one reviewer calling it the "worst customer service I have ever experienced."
These negative reviews are a drop in the bucket compared to the praise found online for Kangol.com.
Customer Service
Any customers wishing to speak with customer service can reach it by email or telephone. The support center is open from 8 a.m. to 5:30 p.m. EST on weekdays. The email address to contact customer service is customerservice@kangol.com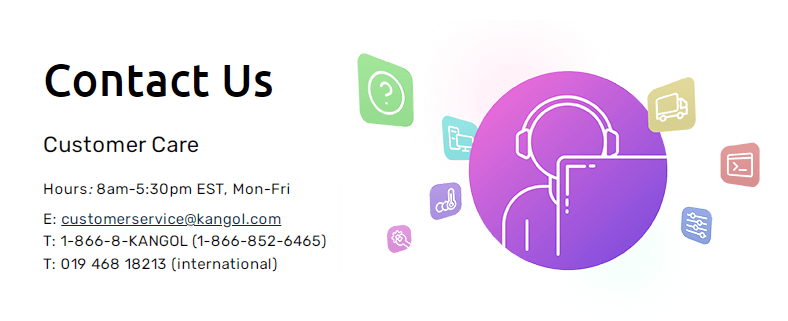 To telephone, Americans should dial 1-866-8-KANGOL (1-866-852-6465). International customers should phone 019 468 18213.
Kangol Shipping and Return Policies
Kangol provides customers with free standard shipping through FedEx for the continental United States. They also offer a choice of regular ground, overnight, and two-day shipping as well. Overnight delivery is an extra $37.
For Canadian customers, Kangol.com tells customers to expect slight delays with shipping due to customs issues. Those customers will also have to account for GST and PST prices as well. Outside of Canada, Kangol offers international shipping as well through USPS.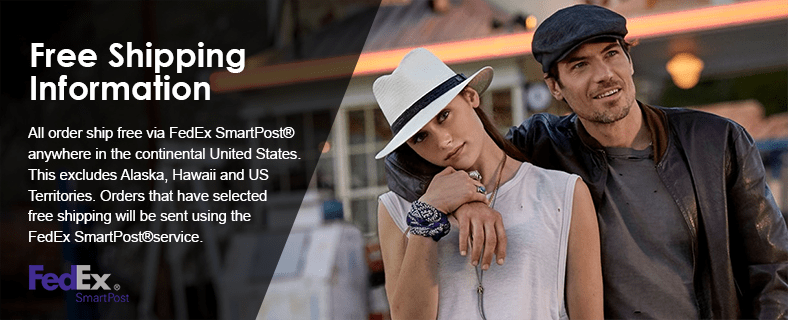 Customers on the east coast can expect a shipment with free shipping to arrive in 3-5 business days. West coast purchasers will have to wait a little longer, at an average of 5-7 business days. Ground shipping is 1-3 business days for east coasters and 3-5 for those on the west coast. In Canada, economy shipping averages at around 4-5 days and express shipping at 2-4 days.
Any customer unhappy with their product may return it within 60 days of purchase. The clothing must be unworn and still have its tags attached. Once the product has been received by Kangol, they will process a refund within 10 days. Anyone seeking to make a return can do so from Kangol.com.
Is Kangol For Me?
Kangol produces high-quality headwear for all ages, though the brand distinctly appeals to Millennial and Gen Z customers. Kangol.com is a simple website, meaning quality headwear is only a few clicks away. It is easy to use for anyone.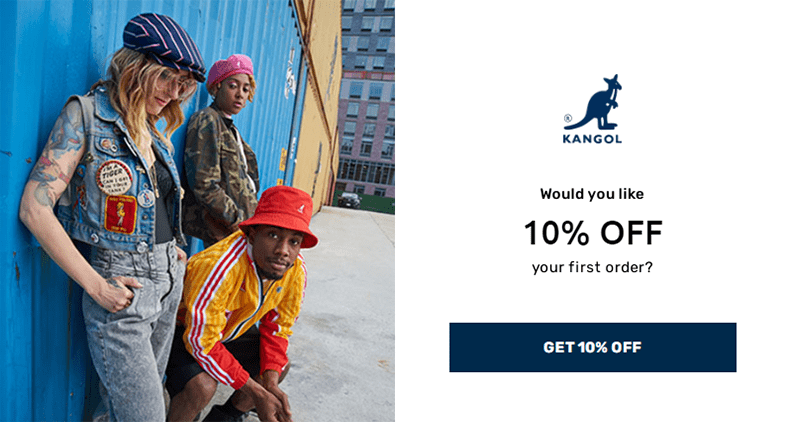 Conclusion: Kangol.com Review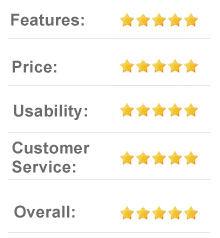 Since 1938, Kangol has been synonymous with quality and stylish hat designs. With the creation of Kangol.com, it has never been easier to purchase a beret or bucket hat from the comfort of home. The website has several five-star reviews, and it is easily navigable for customers. In short, Kangol.com is a one-stop-shop for all your headwear needs.