Keap is a website that helps companies increase their online presence and sales. It offers a variety of services, including email, text messaging, landing pages, CRM, and payments.
Keap has a lot to offer businesses of all sizes. If you're looking to increase your overall sales and efficiency, Keap is an excellent option. The company provides several services to help you capture and convert more leads more efficiently.
This review will cover all the features Keap offers and how they can benefit your business.
History of Keap
Keap began in 2001 with a mission to help entrepreneurs focus on doing what they do best and automating the rest. Their mission remains the same today, which is to help serious entrepreneurs grow without the chaos.
The creators over at Keap believe that entrepreneurs with the right technology can take on the world. They strive to provide their customers with the tools they need to succeed and make a difference.
Keap was formerly known as Infusionsoft. Infusionsoft was rebranded to Keap in May of 2018 to reflect better its mission and vision moving forward. Over the years, Keap has grown close to 400 employees and 1,284 awesome features and counting.
Today Keap has more than 125,000 users in over 150 countries and is constantly expanding its reach to help more entrepreneurs succeed.
They have successfully provided services to accounting agencies, coaches, consultants, non-profits, and even real estate companies, to name a few.
Top Features
One of the top features of Keap is its four memberships. It allows startups and solopreneurs to take advantage of the powerful features of the Lite plan.
The Pro and Max plans are perfect for small businesses and enterprises. The Max Classic plan includes customer user roles for long-term relationship building. You can scale up your Keap membership to get more features and functionality as your business grows.
CRM
Another top feature of Keap is its CRM functionality. It allows businesses to manage their contacts, leads, and deals in one place. CRM also allows companies to automate their sales and marketing processes.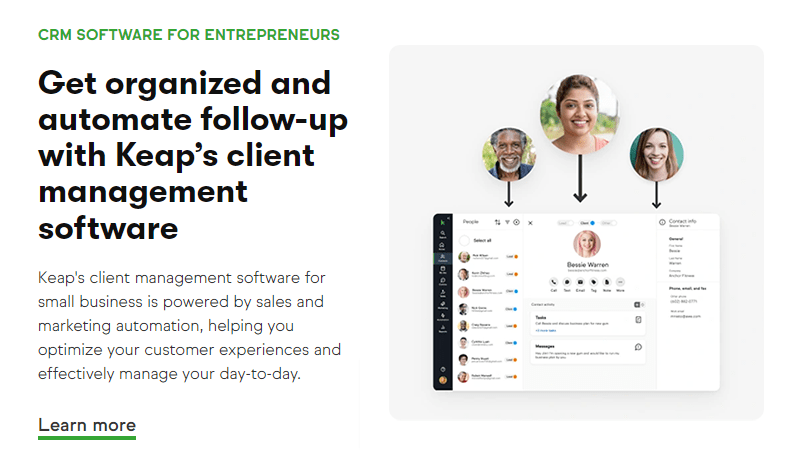 Email Marketing
Keap also offers an email marketing service that allows businesses to send automated emails to their contacts. This is a great way to stay in touch with your customers and keep them updated on your latest products and services.
It can also send automated follow-up emails to customers who haven't made a purchase yet. It will increase sales and conversion rates.
Email Templates
Keap's email templates help you stay in touch with your contacts. These templates can be used to send out automated emails, follow-up emails, and even sales emails. They take the guesswork out of creating content while preventing you from having to hire a copywriter.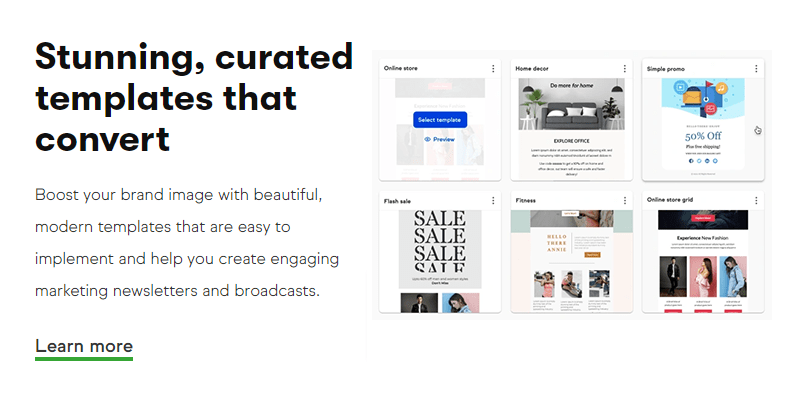 Landing Pages
Keap's landing page builder allows businesses to create professional-looking landing pages. The landing page builder is very user-friendly, and you don't need to know how to code to create a landing page for your brand. It is a feature under the pro and max plans.
Invoices and Payments
Keap also offers an invoicing and payments service that allows businesses to send invoices and receive payments online. It saves you time and money on administrative tasks. The invoicing and payments service is an excellent way for businesses to get paid faster and improve their cash flow.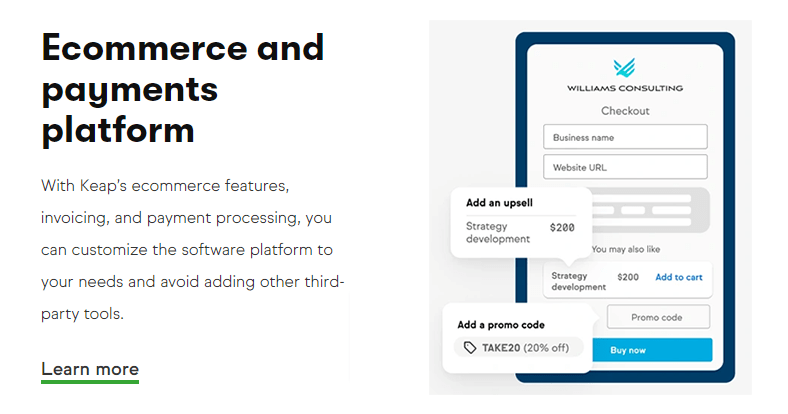 Customer and Resource Webinars
No matter which software you use, there's always a learning curve. Keap's team offers customer and resource webinars to help business owners get the most out of Keap.
These webinars are a great way to learn about the latest features, tips, and tricks. They also allow you to interact with other business owners and get your questions answered.
A/B Testing
Keap also offers A/B testing for its members. This is a great way to test different marketing strategies and see what works best for your business. A/B testing is an underrated feature because it helps you gain insights into your customers and keep up with your top competitors.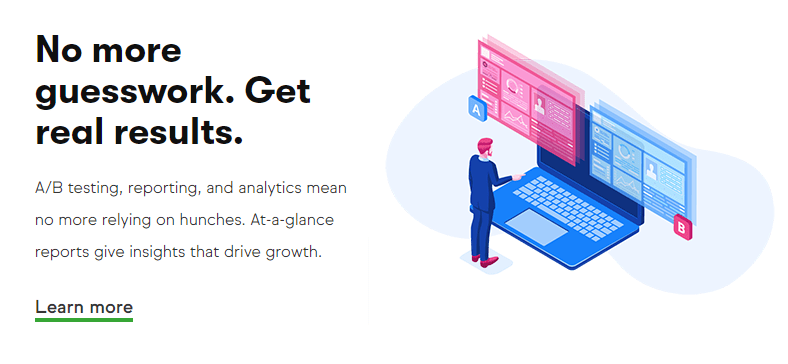 Reasons to Join Keap.com
Keap is one of the most comprehensive CRM software on the market. It offers everything a business needs to grow and scale. It is a one-stop-shop for all your business needs.
Free Trial
Another great reason to join Keap is that it offers a free trial. It allows you to test the software and see if it is a good fit for your business. The free trial is your opportunity to try out all the features and see how Keap can help your business grow. The free trial is available for 14 days.
Partner Programs
Keap has three partner programs to give customers more opportunities to cash in using their service.
Referral
Keap also has a referral partner program. This is a great way to earn extra income by referring other businesses to Keap. Get paid to talk about a program you're already using and loving. The referral partner program is available for all Keap members.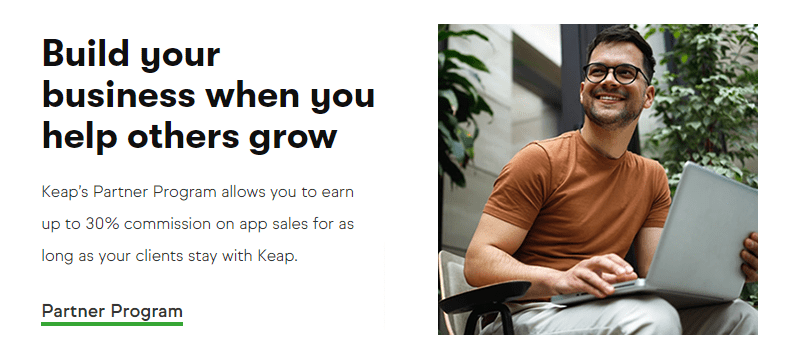 Developer
Software developers who want to create an app integration with the Keap software and their technology can apply as a developer partner. Developer partners get access to Keap's API and documentation and their team's support. The developer partner program is also available for all Keap members.
Certified
The certified partner program is for business consultants and agencies currently using the Keap software who want to create effective relationships and experiences for their clients. As a certified partner, you'll get access to exclusive resources, training, and support from Keap.
Keap Customer Prices
As mentioned before, Keap has four membership tiers, each priced based on the number of contacts and features.
Lite
The Lite plan starts at $79 per month for 500 contacts and one user. The program comes stacked with many features to streamline your business, including:
CRM
Lead Capture Forms
Appointments
Recurring Payments and Invoices
Mobile App
The Lite plan offers startups and businesses on a budget the opportunity to use awesome features to get their business moving.Get Started
Pro
The Pro plan costs $129 per month and covers 1500 contacts and two users. It includes everything offered in the Lite plan as well as:
Landing Pages
Sales Pipeline & Analysis
Advanced Automations
Text Marketing
Dedicated Success Manager
The Pro plan is fantastic for those wanting to increase sales and streamline marketing efforts. With this plan, you'll have everything you need to take your business to the next level.Get Started
Max
The Max plan comes in at $199 per month and covers 2500 contacts and three users. It features promo codes, upsells, and marketing analytics.
The Max subscription is the most comprehensive. It's packed with features to help businesses grow and scale. If you're prepared to take your business to the next level, this is your plan.Get Started
Max Classic
The Max Classic membership is for more advanced marketing and sales teams. Since each industry has different needs, the Max Classic membership gets customized to your specific business.Get Started
Customer Support
When it comes to customer support, Keap is a top-notch CRM software. They offer a variety of ways to get in touch with a representative. Their customer care team is knowledgeable and ready to help with any issues you may have.
Customer support is one of the most important factors to consider when choosing CRM software. Keap offers customer support via phone, email, and live chat. Their support team is available 24/7 via chat.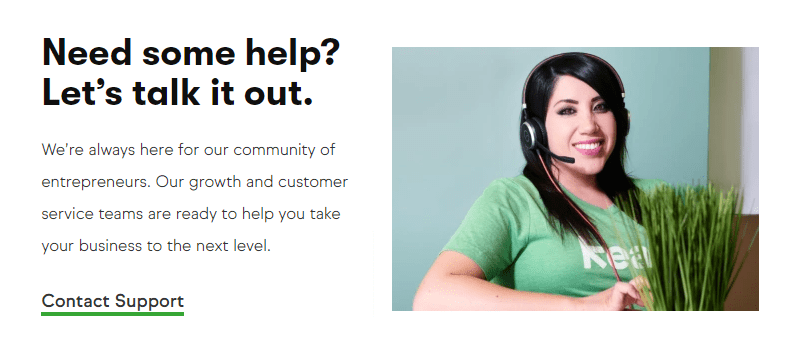 If you prefer to speak to someone, you can call them during regular business hours. Keap knows that customer support is essential. They offer a variety of ways to get in touch with a representative.
Then there is personalized coaching which is available to all customers. It is a great way to get one-on-one help with your CRM software. Not to mention, it gives you the education you need to take advantage of all the features Keap offers.
Keap Licenses
Each employee in your company will need a Keap user license. The number of licenses you'll need is based on the number of employees using the software. Each additional user will cost $29.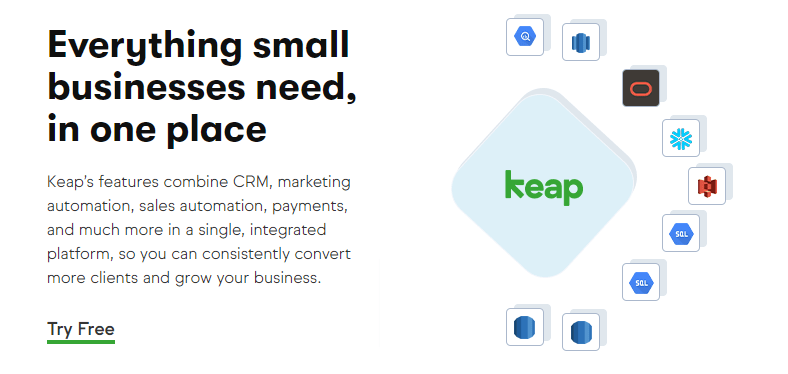 Final Thoughts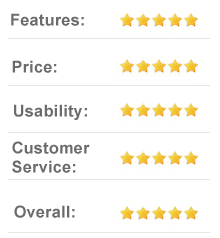 Keap is a great CRM software for small businesses. It's packed with features to help you grow and scale your business. The customer support is top-notch, and the team is always available to help with any issues you may have.
If you're looking for the last CRM software you will ever need to help you take your business to the next level, Keap is an excellent option.