Listen, I love traveling. I'll spend my free time pondering travel websites to see where I can get the cheapest flights to some new exciting destination. But as someone who knows their way around travel site or two, I know when they're trying to take advantage of my tourist naivety over what's the best things to do at a foreign location.
I used to doubt a good travel site would actually treat me like a serious human being — that is until I saw Klook. It promises the best experience at a foreign location for the best possible price, and boy does it deliver.
About Klook
Klook has one simple goal in mind: to facilitate the best vacation possible. They don't want you to spend any longer planning your itinerary than you have to. Klook connects you to all the best activities in a foreign location without the hassle of jumping through registration fees or hidden roadblocks to see what's actually there, unlike other travel websites.
Klook has three promises. The first is that every experience you see listed on the website has been handpicked and approved by Klook's staff. No shady 'swimming with the dolphins' tours that make you wonder if you'll come out alive. Everything has been checked and guaranteed to be the safest, most engaging experience for you and your family.
The second is that you will get the best price guaranteed. Klook partnered with the top attractions in major cities, meaning they can give you special deals other travel event booking websites wish they could have. There are no overinflated prices to line Klook's pockets. In fact, Klook promises that if you find a better deal, they will refund you the difference.
Third, Klook promises quick, seamless, and safe booking. The internet is filled with scammers posing as an attraction's partner, but you'll never have to worry about giving Klook your personal financial information.

Every payment is secure. But if you're still worried, you don't have to pay with a credit card at all and instead use PayPal. No matter what, Klook has your financial interests in mind.
When you go to your event, all you need to do is present your Klook e-ticket for entry. You don't have to worry about picking up a physical ticket anywhere or, god forbid, finding a printer to do it yourself. Just keep your phone charged for entry — you'll want to take plenty of photos when you get in anyway.
Top Features of Klook
Klook is like a parent who was so excited about you visiting a foreign country that they found all the best things for you to do while over there. It not only hand-picks the hottest, least cliche things to do in a city but allows you to filter activities based on your price range, the general rating of the event, and when that activity is next available.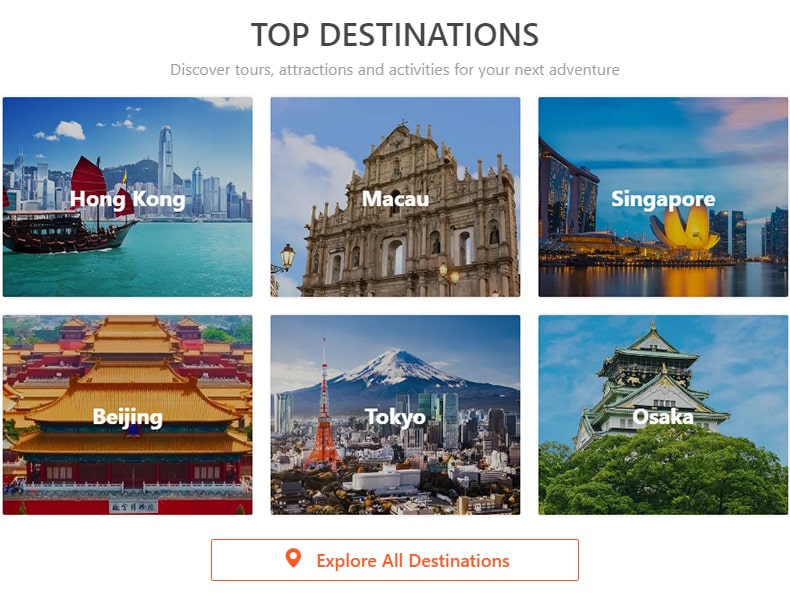 And like a good mom-friend, Klook tells you exactly what you need to do upon entering that event (do you need a physical ticket? Is a digital ticket fine?) and where you have to be. There are pictures and maps galore, so you always know where and what to look for upon buying your ticket.
For example, if you're interested in visiting Moscow, you could see the prices and availability for the Grand Kremlin Palace or the Moscow Big State Circus. There are 10 "classes" to choose from at a variety of prices, giving you the ultimate flexibility for your budget.
Klook categorizes its options intuitively and offers activities, attractions, and the "must-sees" of a certain location. The options aren't the typical, basic things you'd see on TripAdvisor or other touristy websites. You get the most unique yet culturally impactful experiences that destination offers.
Klook organizes its features with easy-to-follow categories for most of the things travelers will want. Those categories are attractions and shows, tours and sightseeing, activities and experiences, best food and other eating places, and where to get wifi (the most important!). Depending on where you're traveling, there's also a train and other transportation information.
Within each category are the essential things to see in that city. When you find something you like, you can see the exact address for that place so you won't get lost trying to find the correct location. That might not seem super important now, but when you're in a foreign city scrambling to find the right location you're going to be thankful Klook told you the correct one.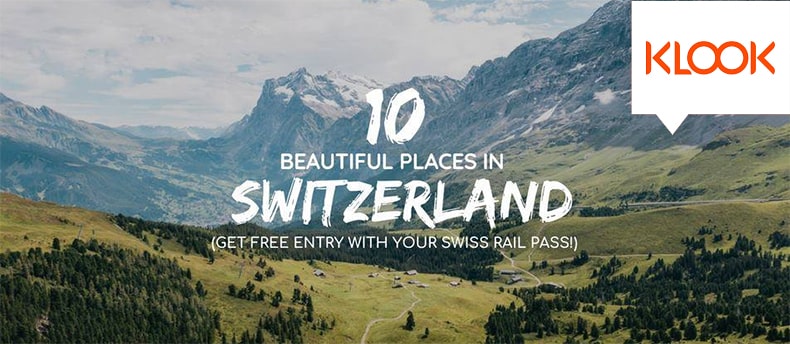 Klook also has helpful tips for what you should know for that particular event, such as the duration of the event, whether they allow cancellations, or if the event collects physical tickets. So you're not blindsided when you show up, Klook tells you what to expect when you get there. Klook even tells you the weather for that city on its website.
If you want to stop opening up tab after tab of fun things to do in a foreign city in your price range, then Klook is where you should go. It offers too many features to list in detail in this article, but its diversity is what makes it so unique.
By seeing the variety of goings-on happening in Moscow, Bali, Oxford, and over 50 more destinations, you're sure to find the best things to fill your day while abroad.
How Booking on Klook Works
Let's say you want to visit Cape Town in South Africa, but you're not sure what all there is to do. You'll first see a section describing Cape Town and some of the most popular things to do there.
Klook describes Cape Town's weather and uses your location to tell you how many hours ahead it is (you always have to prepare for jet lag!). Also, you can see the exchange rate to South Africa's currency and its exchange rate with your preferred currency.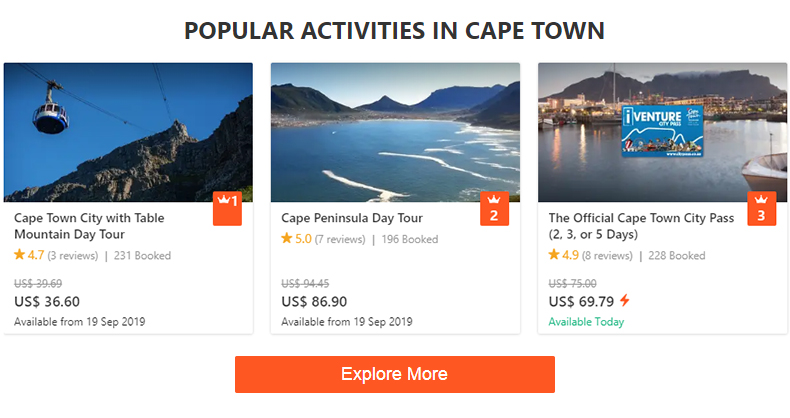 You then scroll down a bit more to see the top events in Cape Town, including its price and availability. There are dozens to choose from, but if you're hard-pressed to find which attractions to cram into your vacation days, you can look at Klook's blog to see if they have a sample itinerary for you to use.
Let's say you thought the helicopter flights in Cape Town excites you. You fill out with dates and times you'd like. Once that's done, all that's left is to fill out payment info and the event is booked! You should receive a confirmation email within 24 hours of purchasing. Every attraction has its cancelation policy, so be sure to understand them thoroughly before backing out.
Klook Prices
It's hard to pinpoint how much it costs to use Klook, as you're technically paying for the events in the cities you're visiting versus paying to use Klook. Klook is free to use, and they don't even take a "service fee" when you purchase an event ticket. Klook can save you up to 60% on ticket purchases, with the option to use promo codes if you have any.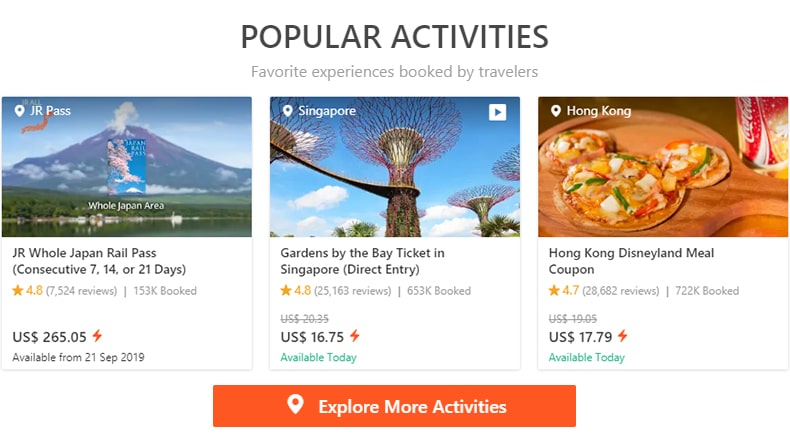 Therefore, Klook is a cheap way to find memorable activities abroad while not breaking your travel budget. The only things affecting your finances would be the city/country you're visiting and what the event is.
For example, visiting Universal Studios costs more in Los Angeles than it would in Singapore, but at least you know you're not paying for any BS fees or hidden charges when you use Klook.
Negative Parts of Klook.com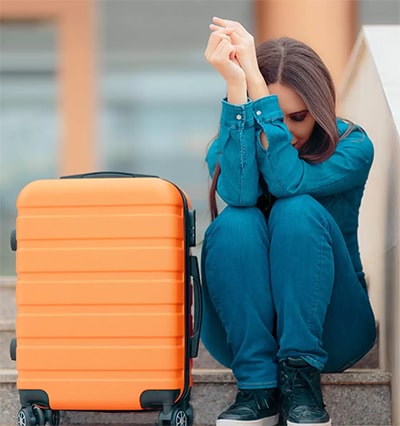 Everything has its downsides, and Klook is no different. Many users have complained that Klook sold them bogus tickets for attractions that were closed. In Klook's defense, it acts as the middle man between customers and attractions, so they might not be notified in time to relay info onto customers as to when an attraction is closed that day.
Customers have also complained that, despite its promises of instant confirmation, Klook has had such delayed confirmations that it caused customers to miss their events. With a service promising quick and seamless interface, the delays are particularly damning.
But after customers communicate their poor experiences with Klook, the company's review team is sure to investigate the matter thoroughly. With a global travel booking company operating in over 50 cities, mistakes are bound to happen, but at least Klook leaps into action when mistakes do happen to be made.
Final Thoughts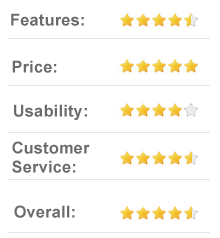 With thousands of customers using Klook every day, it's clear that the app's pros outweigh its cons.
The services Klook offers is comparable to none. Few other travel booking service allows you to see handpicked events at an affordable price, gives you all the information about the event and that specific day such as weather allowing you to plan the easiest, and does all that and more in a quick and responsive manner.
Klook is a superior travel booking service. Sure it has its faults, but its ability to make traveling an adventure is why people keep returning to it for their next plane ride out of the country.