Did you know that the cryptocurrency market is predicted to hit a $3 trillion market cap value by 2022?
If you weren't interested in diving into the cryptocurrency industry before, you probably are now. For years, cryptocurrency has been a mystery to many and a treasure to few as they play the market and reap the benefits.
There are hundreds of platforms that allow users to easily trade and invest in cryptocurrency, but they're not cut from the same cloth. Today, we're performing a deep dive into KuCoin, a relatively new third-party exchange that is climbing the ladder quickly.
What is KuCoin?
KuCoin was founded in May 2017 by a group of experienced business specialists who had previously been a part of keystone projects such as iBox PAY and Ant Financial. It's an Asian-based third-party exchange that allows you to trade various types of cryptocurrency.
As of 2019, KuCoin was ranked number 41 in the pool of largest cryptocurrency exchanges by CoinMarketCap with an adjusted 24-hour trading volume of nearly $200 million. It has a reputation for being an extremely user-friendly platform and having a secure, trustworthy infrastructure. KuCoin has more than five million registered users.
KuCoin also has its own unique currency known as KuCoin Shares (KCS), which is instrumental in funding a loyalty program for users.
Reasons to Join KuCoin
KuCoin is a leading cryptocurrency trade facilitator and has many incredible benefits to becoming a member. Below is a list of reasons that you should join KuCoin, many of which we will cover throughout this comprehensive review:
KuCoin is very beginner-friendly with an easy-to-use interface and mobile application and the ability to accept fiat currency.
There are many benefits associated with holding KuCoin Shares (KCS), like receiving daily dividends.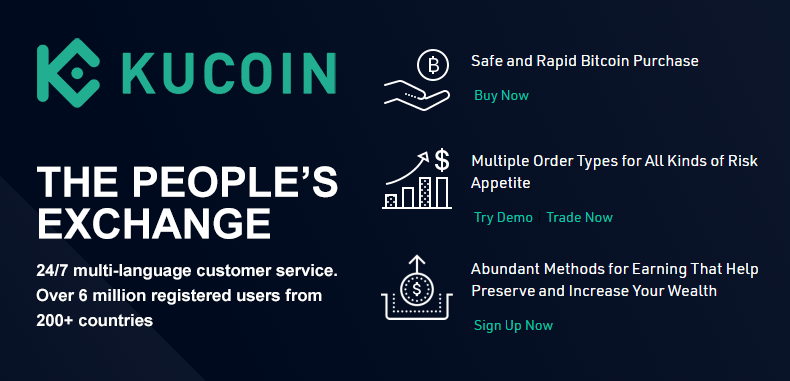 Wide range of crypto-to-crypto pairs
Secure infrastructure with optional two-factor authentication
No identification required unless you are purchasing cryptocurrency with fiat funds
24/7 customer service
KuCoin Top Features
A few features unique to KuCoin include its native currency, KuCoin Shares (KCS), advanced security protocols, and its Simplex partnership, which allows for the use of fiat funds.
KuCoin Shares (KCS)
As we mentioned briefly above, KuCoin Shares (KCS) is a native currency to KuCoin that people can use for various benefits, such as its loyalty program.
There are many key features associated with KCS:
KCS holders receive daily cryptocurrency dividends. KuCoin distributes 50% of the trading commissions that it collects from users each day.
Many trading pairs including BTC, ETH, NEO, USDT, KCS, and BCH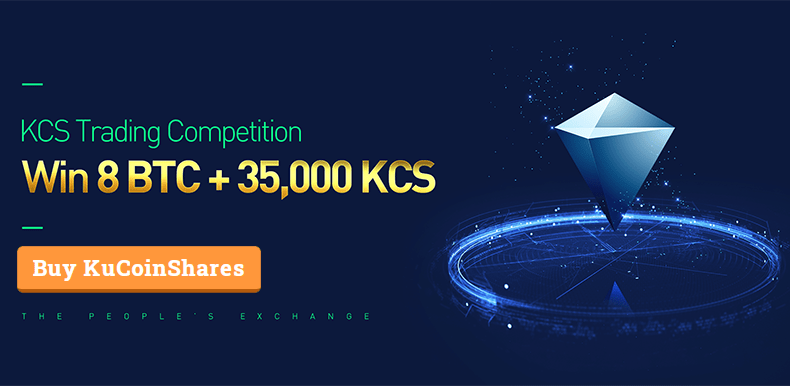 High-ranking KCS holders receive customized consultation services and expedited customer service.
KCS is an ERC20 token, which means that it can be stored on hardware wallets that support the Ethereum blockchain
Crypto-to-Crypto Currency
KuCoin supports up to 400 different cryptocurrencies, with indexes available across Bitcoin, Ethereum, Ripple, and Litecoin. KuCoin extracts its pricing activity from the following cryptocurrency exchanges:

Coinbase

Bitstamp

Kraken

Gemini

Bittrex

Liquid
The price of each index is shown as USD on KuCoin's platform, but can be changed using the drop-down menu in the upper right-hand corner.
App Availability
KuCoin is available on the iOS and Google Play app stores, as well as a website that can be accessed through any browser. The mobile applications do not have access to as many features as the website, but you can still place orders, deposit and withdraw funds, and check your portfolio's value.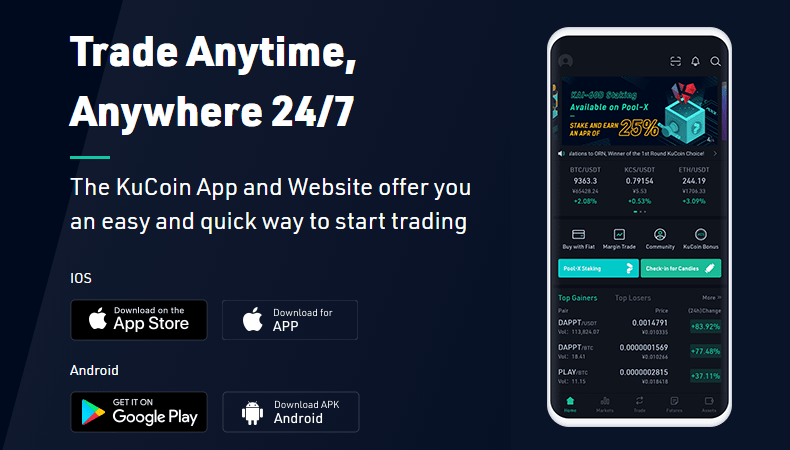 Security
No matter what you're trading, ensuring that the platform is secure and protected is one of the most important factors. A security breach can mean a massive leak of information, including names, addresses, phone numbers, and even sensitive account information. KuCoin has many procedures in place to enhance security and privacy.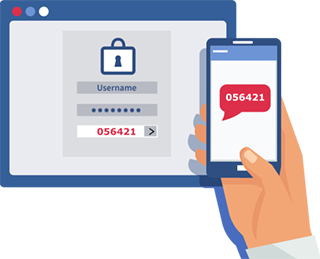 KuCoin uses Google's two-factor authentication system to enhance account safety. This feature is optional but highly recommended. Even if a third-party gains access to your login information, they will not be able to access your account without the authentication code that is sent to your phone or email. KuCoin has a comprehensive article on everything surrounding its two-factor authentication system and how to set it up.
Additionally, it's a great sign that for the few years KuCoin has been up and running, there have been no security scandals or hacks to report. This is achieved by its institutional-grade systems that are engineered to keep crime away. While they do not mention the exact percentage, KuCoin claims to hold many client files offline, with the remainder stored in hot wallets to ensure quick and automated withdrawals.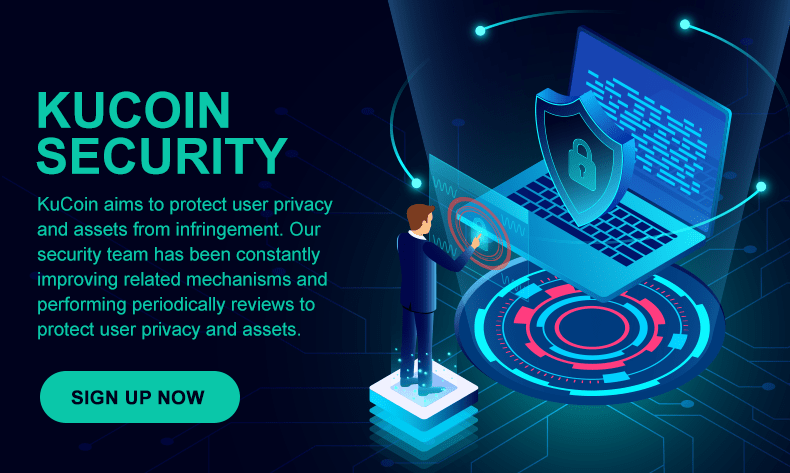 Most importantly, you will not be required to send any sensitive documents or pertinent personal information to KuCoin to start trading. This is because KuCoin is not regulated by any national licensing body so that trades can occur anonymously. While this is how many users prefer to conduct business, it can cause potential problems during a transaction.
The only time you will need to provide a government-issued ID is if you are depositing fiat funds from your debit or credit card using KuCoin's Simplex partnership, which we discuss more below.
Simplex Partnership
In 2018, KuCoin announced their pending partnership with EU financial institution, Simplex. Simplex is a leading institution that provides fraud-free payment processing solutions. This partnership was another step towards making the cryptocurrency market easier to access for beginners by allowing users from more than 100 countries to deposit real-world (fiat) funds with a debit or credit card.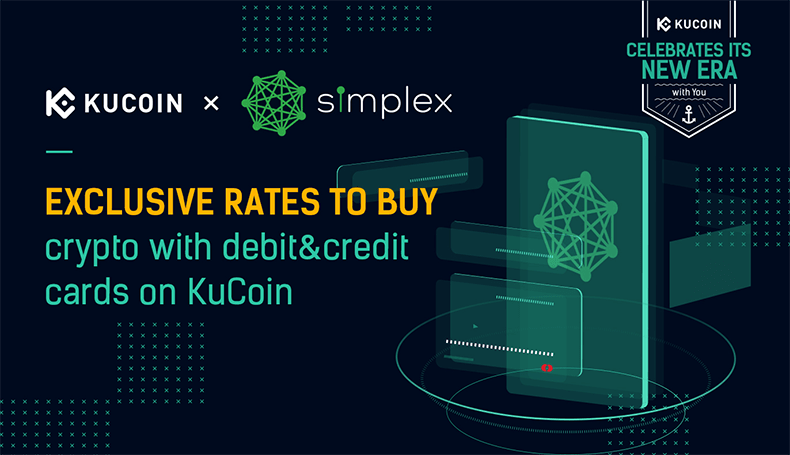 This means that people who are interested in trading cryptocurrency but have no digital currencies already can jump right in and get started by choosing which currency you would like to buy.
The fees associated with depositing fiat funds are quite high, with a $10 minimum and a processing fee of between 2.5-3.5%, but fall in-line with other cryptocurrency trading platforms that offer the same service.
KuCoin Fees
KuCoin uses a "flat fee" model, which means that they don't charge different fees between takers and makers. KuCoin's flat trading fee is 0.10%, below the market average and the leading reason many users register for KuCoin. Using native KCS currency to pay trading fees, though, earns you an additional discount. Trading fees are reduced based on holdings and trading values of the previous 30-days, which can be viewed here on KuCoin's website.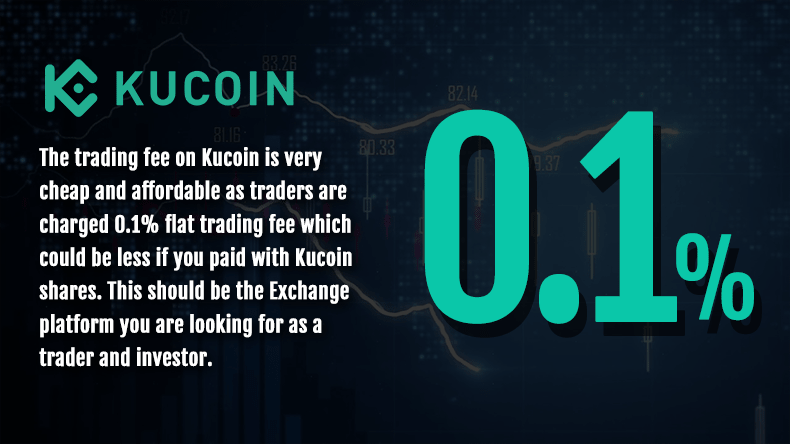 KuCoin has one of the lowest withdrawal rates in the industry as well. When you withdraw BTC, you will incur a fee of 0.0004 BTC. There are no fees associated with deposits.
Customer Support
KuCoin offers 24/7 customer service for anything from questions regarding what cryptocurrency is all the way to complex account issues. Unfortunately, they do not have a phone system set up on account of being located overseas but respond promptly to emails. For issues better-handled one-on-one, you're directed to use the live chat system.
Some users have complained of longer-than-acceptable wait times while others have been helped instantly. Ultimately, it depends on the volume of tickets and the availability of staff at the time.
Frequently Asked Questions
Here are some of the most commonly asked questions that users have regarding KuCoin.
Conclusion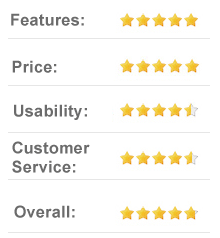 It was hard to find anything negative to say about KuCoin. Although KuCoin is newer to the cryptocurrency market than many other platforms, it's made quite a name for itself already. KuCoin's platform is ideal for a range of users from beginners to experts, has low transaction and withdrawal fees, and strives to provide first-class around-the-clock customer service.
If you've never been interested in cryptocurrency before, then we recommend giving KuCoin a try. Even if you don't have any cryptocurrency in your wallet already, you can start by purchasing some with real-world funds and getting started in under ten minutes.