Lenovo has come a long way since its humble beginnings in 1984 under the name Legend. The name was appropriate, given its meteoric rise in the market. The Chinese-based company now manufactures a full line of electronics from PCs to smartphones to smart devices, and they also offer IT support services.
Its site is a one-stop shopping site for all computer-related needs, a hub for researching devices, managing them, and finding industry-based solutions. Lenovo.com also offers a library of resources along with several support options for troubleshooting issues.
About Lenovo.com
While Lenovo produces a broad spectrum of electronics, personal computers are its largest seller. In 2018, it shipped more than 58 million PC, which is third only to Dell and HP. Its share in other markets like mobile phones is small when compared to the over 317 million Samsung units sold worldwide.
Lenovo went public in June 1994 and has an annual revenue of $45.3 billion, based on the latest available data. The organization is multinational with its US headquarters located in Morrisville, North Carolina. The company has a history of cutting edge management and technology, and they actively recruited talented IT staff early in its inception.
After going public, it used the same initiative to get investors. The organization extended its reach in the market with the acquisition of IBM in 2005. It moved into the burgeoning smartphone market and took over Apple's second rank position in 2012. Lenovo has continued to diversify while holding onto its best-selling products. It's no surprise that computers show up prominently on the Lenovo website.
Top Features of Lenovo
Lenovo.com strives to create an informative and intuitive user experience. It offers choices in anticipation of its customers' questions, creating a user-friendly environment in the process. The Computer tab, for example, groups the business's offerings by type, whether it's for business or home. It also caters to gamers and the upgraded specs they will seek with a PC.
The website keeps the essential links above the fold to make navigation easier while not losing sight of both the business and individual. Clicking on the Phone tab opens a new window to the Motorola site which Lenovo acquired in October 2014. The Data Center tab has business solutions, including storage, networking, and servers.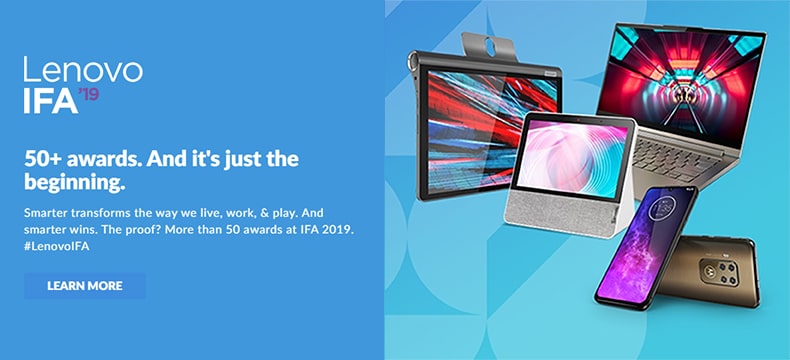 The Smart Devices tab provides a host of options for the connected home or office with products like a clock with the Google Assistant. It also has an Alexa-enabled tablet. The Services tab has information for both the business and individual consumer with links to warranty search and support.
The navigation is excellent, so there's no guessing where you need to look. However, the site is graphic-heavy, so it may take a while to load with slower connection speeds. Clicking on a product page gives you the essential specs upfront along with pricing, financing, and customization options.
Visitors can view the features written for the non-IT individual and while the content has a definite marketing feel, it's still informative. The next tab lists the ratings and reviews. You get specific information on performance, features, value, and reliability to make the shopping process quicker. The tech specs some next, with recommendations by Lenovo on some options.
There is also a comparison tool with the pertinent info like pricing and monthly payments at the top. It also provides information on shipping time. The layout of the tables for each item is well-done to get everything you need to know at a glance. There is also a Live Chat button in case you have questions. Overall, it succeeds in offering a streamlined shopping experience.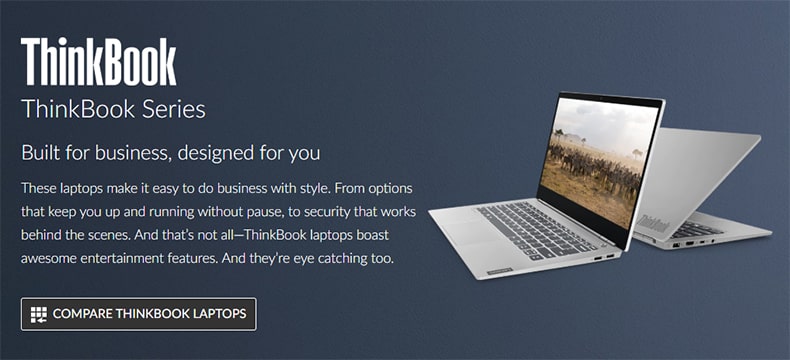 As a whole, Lenovo is quick to respond to issues with its products. They take customer feedback seriously and try to remedy problems as soon as they arise. Their products aren't flashy by any means, but that's not what they're selling. The money goes into the hardware instead of fancy covers and pretty designs. The look is minimalist which is fitting for its line.
Lenovo Prices
Lenovo.com is not the place to shop for a value-priced PC or smart device. That said, their product line contains some solid offerings with innovative features such as OLED technology. The battery life on many of their models is top-notch. The ThinkPad X1 Yoga Gen 4, for example, can get up to 18 hours on a single charge.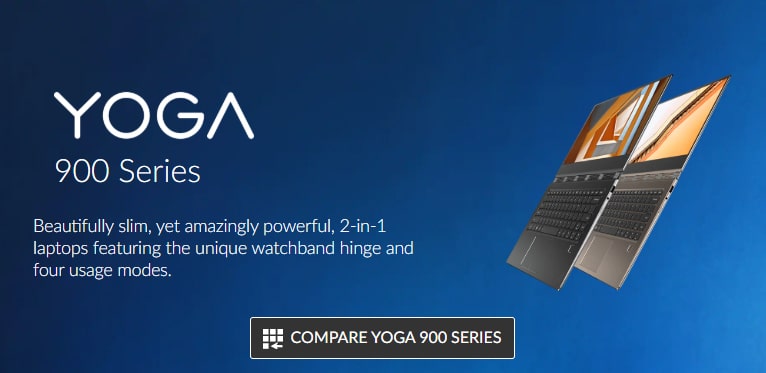 While they clearly cater to the business market, both their Android and Windows tablets are quite affordable. It's also refreshing to have a choice between the two operating systems. The same applies to the Lenovo smart devices. They don't offer a lot of products, but they cover the bases with a light bulb, clock, plug, and soon-to-come camera.
Criticism of Lenovo.com
Complaints about Lenovo.com center around the product line and customer service. Besides being a bit spendier, some models don't live up to their hype, especially the ones touted for gaming. You need a workhorse of a machine to handle the demands of streaming, resolution, and memory. Unfortunately, the Legion Y530 has excellent features, but a short-life battery of only five hours.
The Warranty section of its website promises a lot, but it's navigation is clumsy at best. Users must click a few times before they can get to the meat of the issue which is irksome considering that its content is usually straightforward throughout the rest of the site.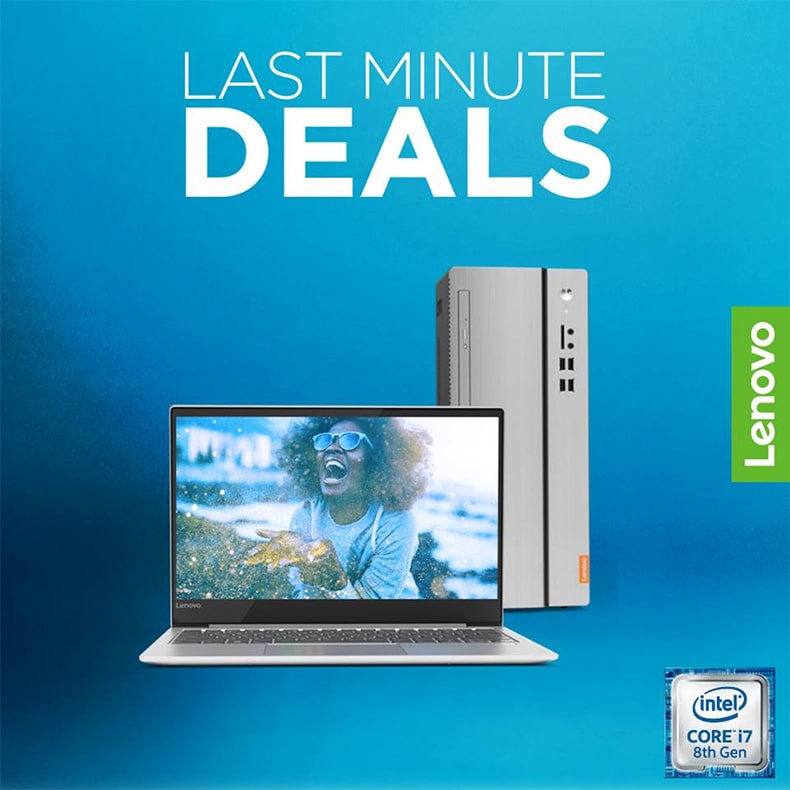 The return policy is more accommodating individual consumers, rather than a corporate purchase, probably isn't a dealbreaker for most.
While its website is well-designed for the most part, it is often slow. Some users complain of times when the website doesn't load at all due to heavy traffic. An unresponsive and glitchy website is a major fail for a site in such a competitive market because most users will quickly move onto another website instead of waiting until traffic slows so that they can browse.
Customer Service
The Shopping FAQ is a user-friendly interface that covers the typical questions that consumers may have. You'll find tabs for Shipping, Returns, and Payments located conveniently at the top of the page.
Lenovo.com accepts returns without a restocking fee, but there are a few exceptions, such as purchases from its outlet store. It's important to note that if you decide to return an item, the company must do a quality analysis of the item before issuing a refund.
The company offers the Lenovo Price Protection, which includes a price match and guarantee for 30 days after your purchase. If you find the exact model online cheaper, you'll get a refund of the price difference. It's a welcome perk which you can likely redeem if you're diligent.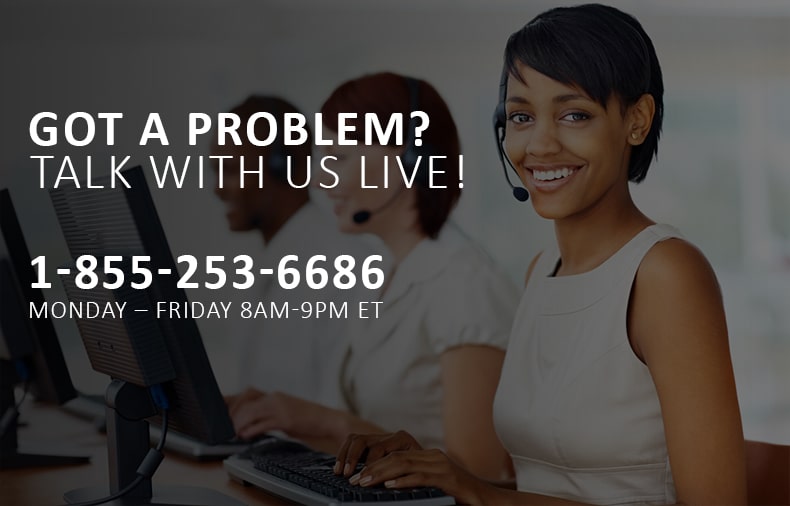 You can get technical support from Lenovo's knowledge base, Download section, Microsoft, or its forums. You must purchase Premium Care or be a Premier Customer to get to speak to a live person. The business isn't unique in this regard as many others, like Dell, also have a similar model. The Live Chat button is visible in the lower right corner throughout the website, so you can get help during your browsing or checkout process.
One perk is that the website can detect the machine you have to make the process easier. Its FAQ section tries to anticipate the typical questions a person may have. This intuitive feature is geared toward the non-IT individual, which experienced users may find frustrating. The forums are active but are more populated with questions than replies. Lenovo should monitor them more closely to resolve the issues.
Final Thoughts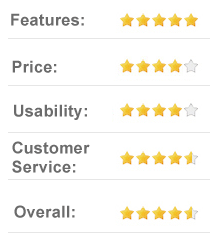 After some missteps in its early history, Lenovo has reinvented itself as a manufacturer of premium electronics. It has embraced its mission to diverse without losing sight of quality. The Lenovo.com website offers a pleasing user experience with targeted marketing content that makes the research process quicker and more efficient.
While its product line is relatively expensive, they come packed with features that make the investment worthwhile. Whether you're looking for something basic or high-powered, you're sure to find the right PC to satisfy all your needs. You're not going to get the coolest looking device, but you'll get one that does the job well.
The user experience on Lenovo.com is excellent with the pertinent information right at the top where you need it. Admittedly, the site's focus is on selling instead of mundane things like warranties and returns, ut it has the goods to back up this approach. The organization stays on point with its largest market segment and is responsive to feedback and Lenovo.com reflects this approach well.