I'll be honest.
The very first time I heard of MasterClass.com, it seemed too good to be true.
With a compilation of noteworthy icons in their industries enlisted to teach online courses, the site was set up similar to the likes of Udemy.com but with a much more professionally-curated course listing, and all of the instructors were famous in their specific fields.
As the past few years have shown us, MasterClass is not only a legitimate website, but it continues to grow by adding new instructors with new courses all the time. So, a review of MasterClass might help you decide whether to invest in learning from a pro if you're on the fence about this new avenue of expanding your horizons.
What Is MasterClass?
Master class began in 2015. The founders, David Rogier, and Aaron Rasmussen set up the online learning platform with this essential concept: you can be tutored in a specialized area not only by someone who has learned about it but by a pro who has made their name legendary in that particular arena.
Both quality videos and online workbooks are part of the product you receive.
How You Use It
You can take these classes anytime you want during your subscription, pause them, back up and re-watch portions, or watch the videos over and over if you like. The iconic instructors discuss their ideas, things that work or don't work, and in some videos, show how to do certain things.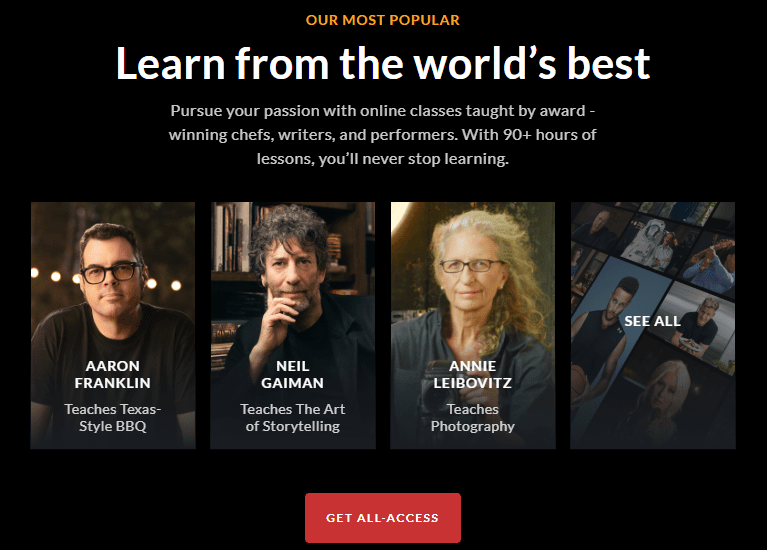 It might sound suspicious as to how helpful listening to someone talk about doing something really can be. However, you must remember, these are seasoned pros who were superior enough at their field to, quite literally, become famous for it offering some of their most personal insights into their work.
You can either watch it online or download the app and watch the courses on your phone, tablet, or through Apple TV. If you're technical enough to connect your phone videos to view them on your TV, you can attempt this option, as well.
What Can You Study?
Initially, many of the classes offered seemed to err on the side of the creative and performing arts pursuits or that of writing. That makes sense when you think about what most famous people do—things such as performing arts. However, as MasterClass grows its catalog, the breadth of classes expands into all sorts of areas.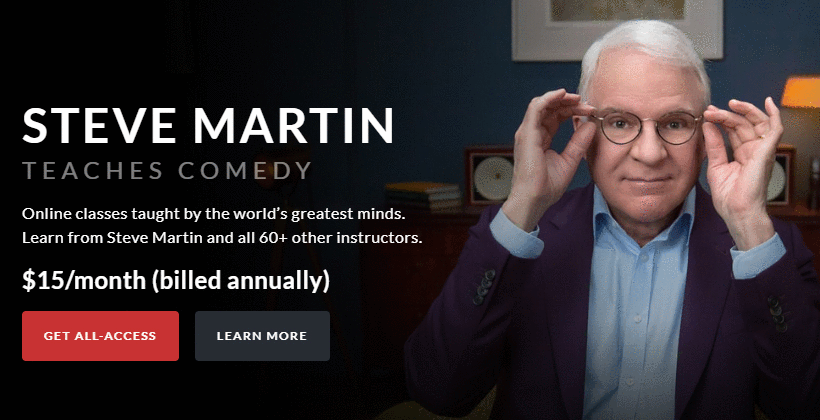 Courses now range well beyond that of acting or screenwriting. You can learn about conservation from Dr. Jane Goodall, business leadership from former Starbucks CEO Howard Schultz, video game design and theory from Will Wright, cooking from the likes of Gordon Ramsay, Wolfgang Puck, and several others. You can even study space exploration with Chris Hadfield, chess from world champion Garry Kasparov, and certain basketball techniques from Stephen Curry.
Classes are being added regularly, and you can keep up-to-date with them by following MasterClass on Instagram, Facebook, or Twitter. As of this writing, some of the other courses offered are:
A wide variety of cooking classes
Pastry fundamentals
Wine appreciation
Screenwriting
Writing for television
Filmmaking
Acting
Directing
Comedy
The art of magic
Violin
Music production
Film scoring
Jazz
Singing
Guitar
A variety of writing classes
Poker strategy
Chess
Tennis
Design and architecture
Photography
Building a fashion brand
Investigative journalism
Campaign strategy and messaging
Economics and society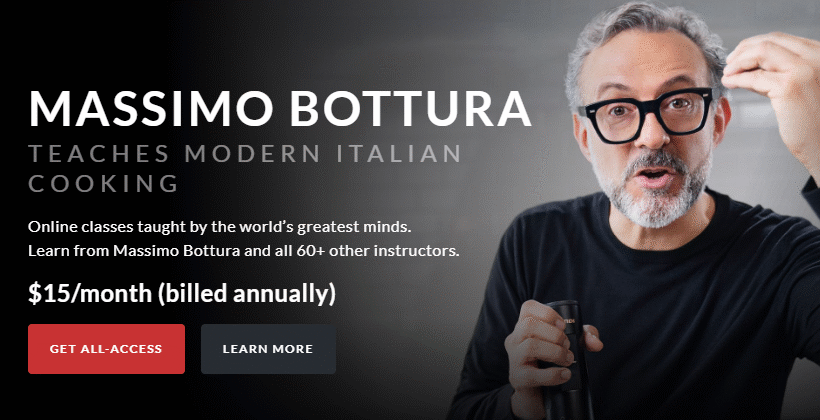 More courses on politics and even business and entrepreneurship are said to be coming soon. Most of the classes are roughly contain videos from two to five hours in length (split into segments from about five minutes to a half hour). More information can be found on their frequently asked questions page.
What Will It Cost Me?
To have access to valuable information from celebrities in their respective field, you might think the fee would break the bank. MasterClass is not the cheapest platform out there for online courses (the Udemy mentioned above has a lot of classes for very low prices, although some are of slightly more questionable quality).
However, MasterClass is still somewhat reasonable in cost, considering the quality of the information and the instructors you are getting.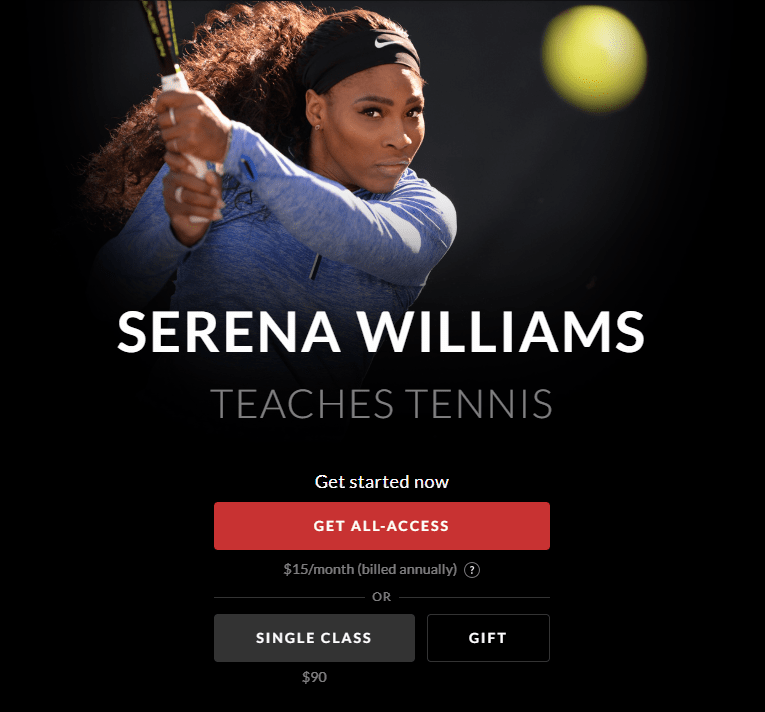 MasterClass has two options for purchase. One is for a single class at $90. As the name suggests, you only get to take one course with this option, making this an ideal route for those who have no interest in dabbling in other lessons. If you only want one specific instructor, or to learn about one thing, say the violin, for instance, this is an excellent choice.
The other option is an all-access pass to any of the courses for $180. With this pass, you can theoretically take every single lesson on every topic, or even complete several courses and dabble in a few others to see if they interest you. Naturally, if you complete two or more courses, the $180 pass can be an excellent deal, especially if you are committed to going through several of the classes.
It is worth noting that the all-access pass with automatically renew each year unless you cancel. Once you cancel, content you have not viewed will no longer be available to you. If you decide to continue your subscription, all content will be available, as well as new courses MasterClass might release in the future during your subscription.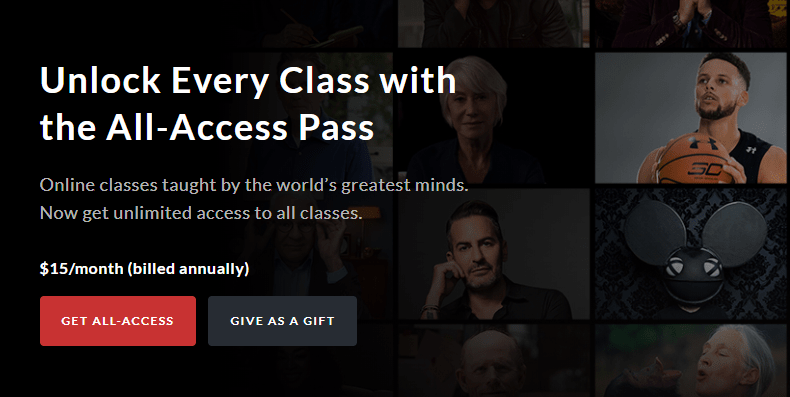 Unfortunately, MasterClass does not seem to run promo codes any longer to discount their cost. In the beginning, a deal could be had now and then, but their price is pretty consistent now that they have gained so much steam and offer so many lessons from celebrity instructors.
It's also worth noting that you can give MasterClass as a gift. On the page to sign up, there is an option to "give as a gift" to loved ones who adore learning.
The Negative Parts of MasterClass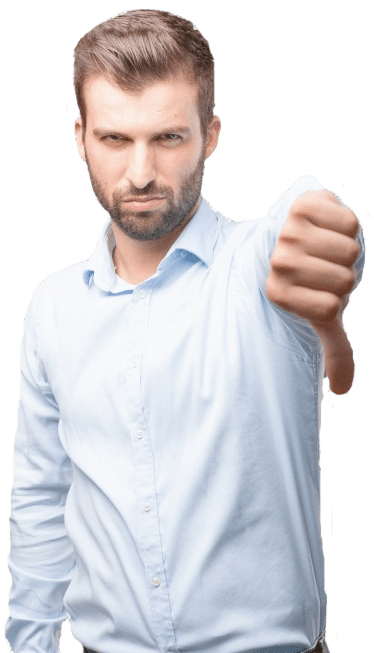 As with anything, there are bound to be downsides to this incredible learning platform. Overall, MasterClass is fantastic. However, it is crucial to go into purchasing a class or subscription with a few things in mind.
One is that there is no free trial. With the easy access to watch of many of the courses, anyone could sign up for a free trial, view an entire class, and say they didn't like it and cancel their trial. For that reason, you can't get a solid sample of any single course. If you are only purchasing one class, this is a bit more of a risk.
If you have an all-access pass, sure, it is more money, but even if you are not a huge fan of a few of the lessons or instructors, you are bound to find a handful you find interesting or more watchable. However, if you are going into it for one teacher or class in particular, and the information is less than compelling, or the celebrity fails to convey the ideas you hoped for, that can feel like a hefty $90 down the drain.
On that note, the instructors are also a point that can be both highly positive, and conversely, a negative. As the adage goes, those who can't do, teach. Well, the same can sometimes be said the other way around. Just because these icons can do amazing things in their field, it does not always translate into them being outstanding teachers.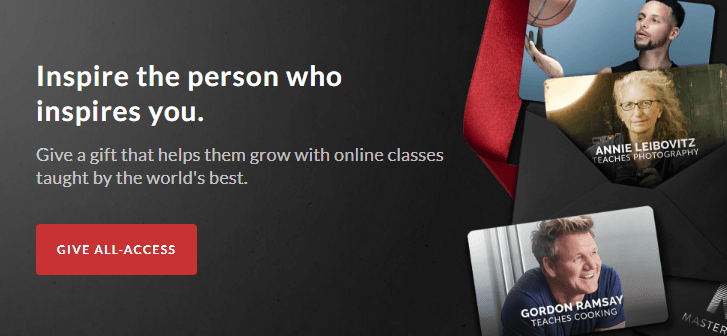 Many are fantastic and offer their knowledge in a well-thought manner. Some are a bit less skilled in painting out their ideas than others. Keep this in mind if you plan on purchasing a single course.
One last point is that at this time, you cannot download videos. For most people, this won't be a significant issue. However, if using data is a chronic headache for you, or you are constantly traveling, or in places without Wi-Fi, the lack of download capability can be a notable hurdle.
So, Is It Worth Buying?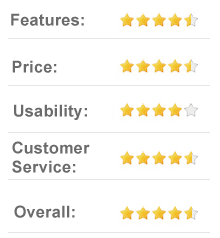 If you have an interest in learning a lot of new things, like to sample classes or have a few instructors you would love to learn from, MasterClass is overall an excellent buy.
The editing of the videos is professional and clean, the majority of instructors offer a lot of information, and the face-to-face talk, almost mentor-like feel to the content is enjoyable. Bear in mind, this is more like learning in a lecture or a TED Talk in most cases. You won't be answering questions in a video chat with your famous teacher like some online college classes.
However, the vast array of topics to sift through, the diverse experiences of the instructors, and the seasoned advice from pros who have made it and can tell you how to pursue a hobby or career dream is invaluable compared to the price of either $90 or $180.
If you are a genuine lover of knowledge and have several areas of interest, the all-access pass to try out any course you like for a year (or longer if you renew) seems a wise way to go. That is a lot of knowledge to acquire for under $200.