With the comfort of the modern-day standard of living comes the many novel ways to spend free time. Gone are the days of chatting with neighbors and going for walks. People are introverted and need the best electronics to keep them preoccupied.
Joking aside, consumers want to know they're spending their money at a trusted retailer, one with engaged and knowledgeable employees and an excellent variety of high-quality products. When consumers in Europe want to buy their next TV or smartphone, they want to get it from Media Markt.
What is Media Markt?
Media Markt describes itself as Europes #1 electronics retailer. They serve customers in 13 countries and have been doing so for the past 40 years, selling over 350,000 items currently in 850 stores. When customers walk in, they can walk the 10,000 square meter stores and peruse the 200 brands in stock.
Those impressive numbers describe the sheer magnitude of the Media Markt experience created by Leopold Stiefel, Walter Gunz, Helga Kellerhals and Erich Kellerhals in on November 24, 1979.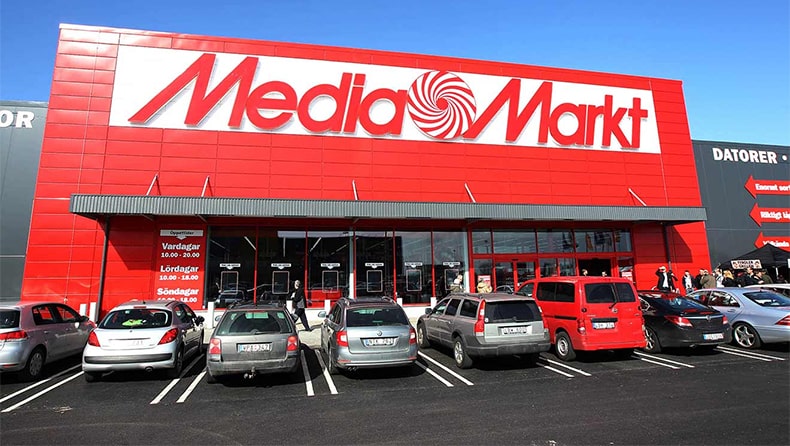 It started up in Munich before it slowly spreading to be the top electronics dealer in Europe. The company's online store launched in 2012. People can peruse laptops, smartphones, video game consoles, televisions, and a seemingly infinite amount of other electronics all from the comfort of their home.
Media Markt prides itself on providing customers fair, reliable prices both online and in stores, guaranteeing the most cutting edge products. When other stores mark up last years products, Media Markt offers the brightest, shiniest gadgets major companies produce.
Customers can see up close the products they want to buy in stores — picking them up, testing them out, and evaluating for themselves if that product suits them. There are no broken devices presented to the customers for demonstrations in stores, only the best. Even if you don't plan on buying the product, technology enthusiasts can experience products showcased in the store.
One of the most interesting features of Media Markt, though, is its corporate structure. Mainly, the decentralized corporate structure. Each Media Markt store operates as an independent company, with the local manager holding up to 10 percent of the store's stake.
The manager is not only an employee but a businessman and part-owner who can determine which products are available in that store. The store is personalized to best suit the local demographic as opposed to offering a standardized selection of products. This decentralized corporate structure allows managers to adjust the store based on the locals it serves.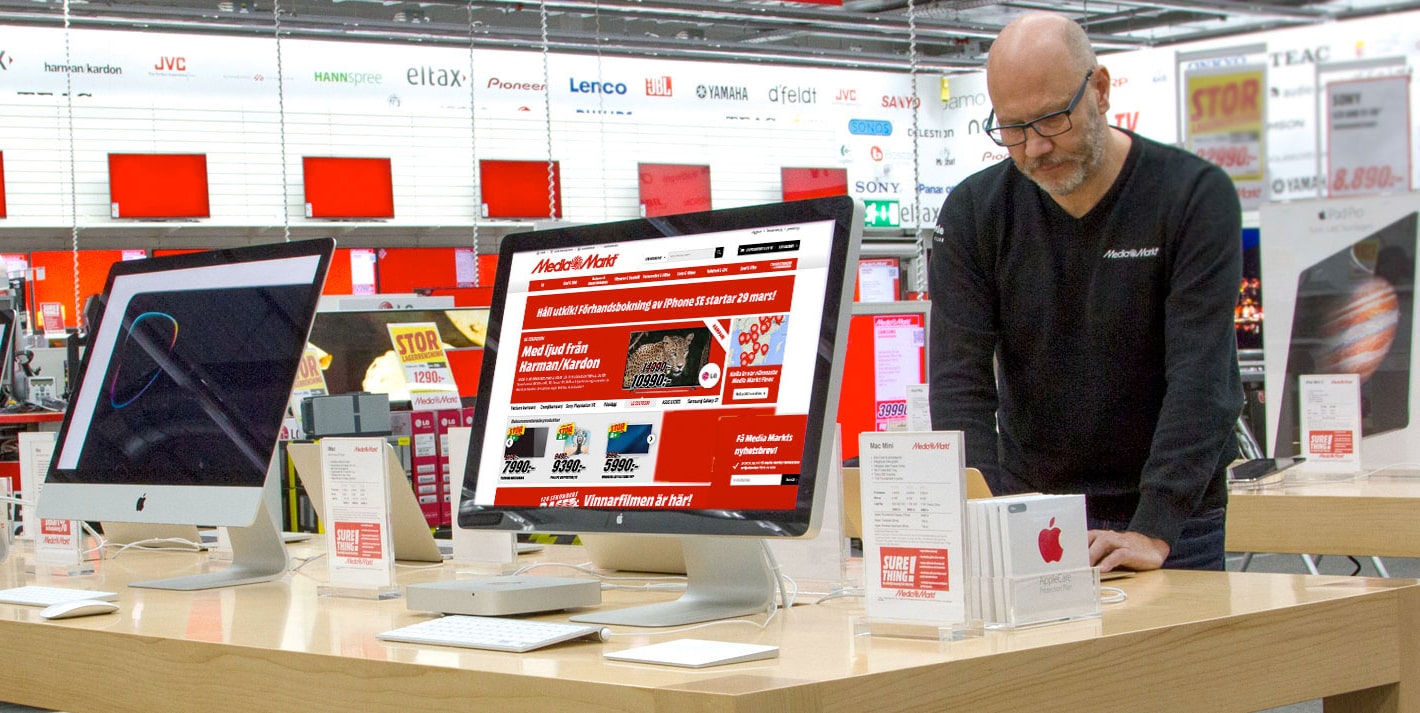 The Media Markt brand is one of the best known in Europe, constantly known for its attention-grabbing advertising. Its branding and advertisements offer humorous and loud messages that resonate with its customers.
Media Markt has certainly made a reputation for itself, but let's see if its branding lives up to what experience the store actually provides.
Top Features of MediaMarkt.de
Because it specialized in electronics instead of diversifying its goods, Media Markt specializes in getting the best deals from manufacturers and passing those savings onto customers. This specialization could be why Media Markt can save consumers nearly 25% on the same product offered at different retailers.
Media Markt allows you to choose from the current deals they have, the services they offer for electronics, the ability to set up a mobile phone contract, and business-to-business aid. Thus far, Media Markt sells items in the following categories: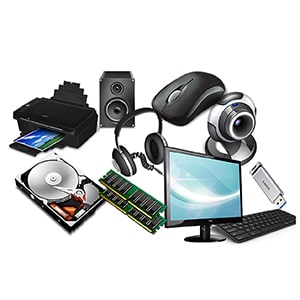 Computer accessories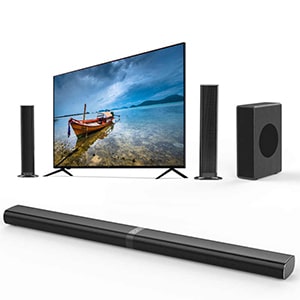 Television and sound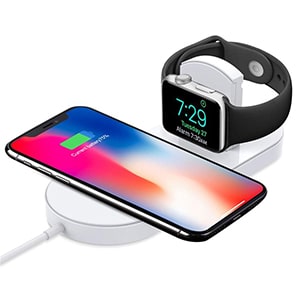 Smartphones, wearables, and accessories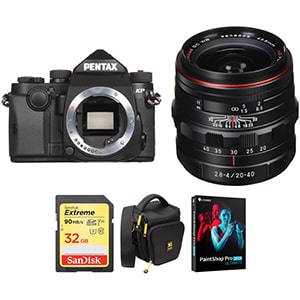 Cameras and accessories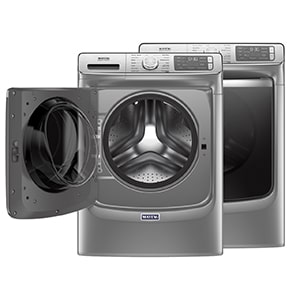 Washers and dryers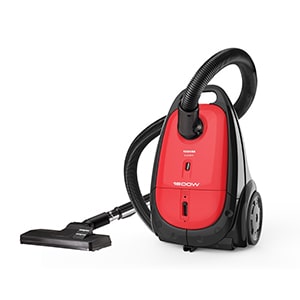 Household and garden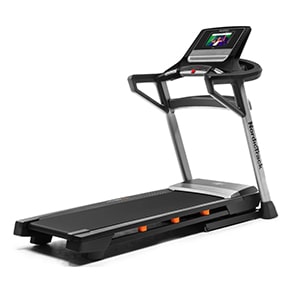 Body care and fitness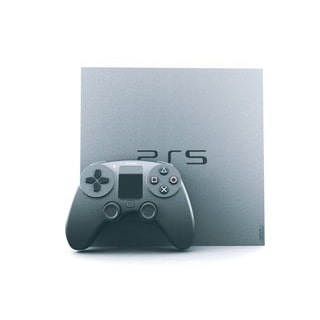 Games, consoles, and accessories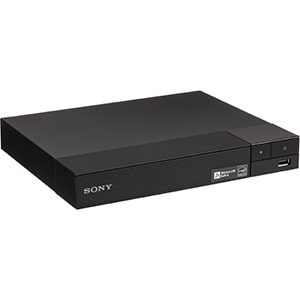 CD, DVD, and Blu-Ray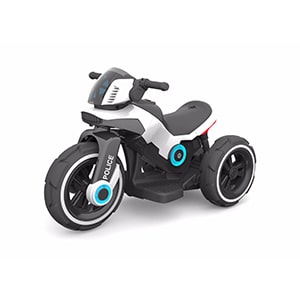 Toys and baby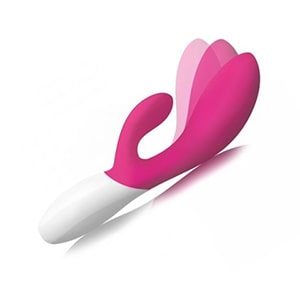 Sextoys
Let's say you want to buy the Bauknecht AT 8F4 washing machine. The product's page lists the item's price, whether it's in stock or not, if store-pickup is available, and the products customer rating. You can also see further product details, technical data, product ratings, and accessories for the device.
You can also see what customers have to say about that product and whether or not people recommend it. If you decide to buy the washing machine, you can view the monthly options in which you could pay for it. You could also chat with your local store to see what other payment options there are as some managers have set up different options.
Media Markt also offers nine ways to pay, including PayPal, gift cards, credit cards, financing, and paying in advance. If you want an expensive item but find you can't pay for it all at once, Media Markt will work with you until you can have the item in your possession.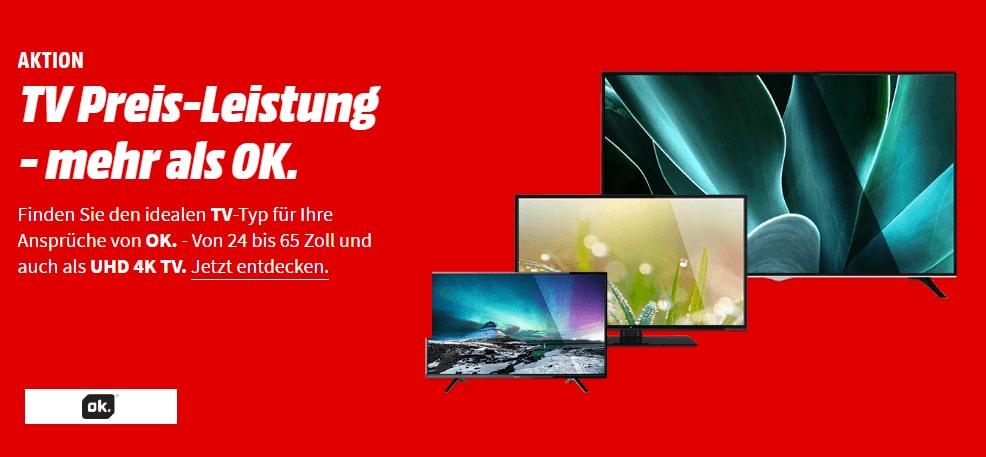 One of the major plusses Media Markt has is the sheer selections of options. If you decide an item isn't for you, there's bound to be at least half a dozen other comparable options. Finding the right electronics to make your home life better can be simply searched, seen how much it costs with full transparency, and reviewed for you to determine if it would be right for you.
For consumers who want well-informed decisions on electronic investments, Media Markt seems to be the place to go. But while the quality and quantity of electronics seem attractive, let's see how Media Markt's prices perform.
MediaMarkt.de Prices
With the number of electronics Media Markt offers, some of the pricier gadgets may make it seem like all the products this company offers are expensive. In fact, the store saves customers money compared to other retailers.
Let's take the same washing machine as an example. According to the retail price comparing website Testberichte.de, buying a Bauknecht AT 8F4 washing machine from Media Markt would be the same as buying it off eBay. Who wants to do that?

When you look at the prices other companies offer, those same washing machines cost €70 more. Media Markt provides high-quality electronics while saving customers money.
However, it's hard to describe the general price range Media Markt typically has because of all the differently priced electronics the store stocks.
Remember that all the stores are essentially locally owned due to the decentralized corporate structure. Some managers may lower or heighten their prices over other Media Markt managers, but one this is consistent — you will always get the best deals on electronics when you shop at Media Markt.
Criticisms of Media Markt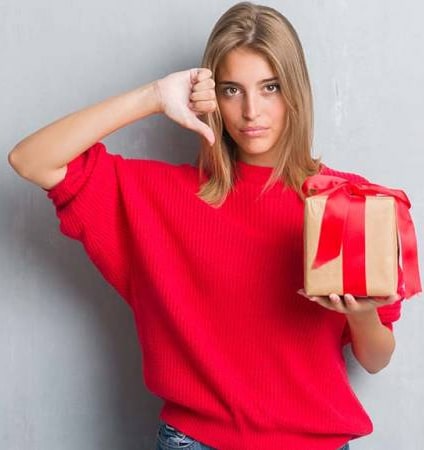 Because Media Markt has over 850 locations and has been running for nearly 40 years, the company has surely made some mistakes.
First and foremost is the website design. It looks cluttered and disorganized with the number of products Media Markt displays as if the company is trying to shove all of its 350,000-item wares onto one web page. It can make it difficult to navigate and keep track of which specific items the store offers.
People on the trusted customer review site Trustpilot have said that items arrived broken or incomplete. When the customer attempted to return their broken item to Media Markt, they were met with rude or incompetent customer service. And this is just online.
In person, customers report lethargic and apathetic employees who don't seem to follow the chipper, eager to please model the company lays out on their about page. Media Markt employees seem distracted or disinterested in helping customers fix their issues, according to these comments.
People have also said that while Media Markt promises the cheapest shopping experience possible, they hike up the prices between products available in stores and online, mainly that the products in stores are more expensive. While most stores do this, the price disparity cheapens Media Markt's promises of only the best deals possible.
But again, Media Markt has 850 locations in 13 different countries. You'll be hard-pressed to find any other international country who can monitor the quality of all its employees. You may walk into a Media Markt and find the best, most helpful employees possible, but just know that you could experience what other customers have experienced.

Final Thoughts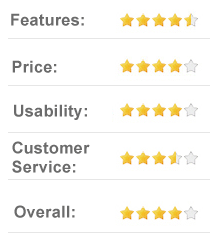 Despite some negative outcomes, Media Markt lives up to a majority of its promises. They offer thousands of products in each of their stores, and the stores span across 13 European countries. Whereas other online giants like Amazon have tried to weasel in, Media Markt held its ground with a combination of fair prices, good marketing, and great products.
What helps Media Markt is its multifaceted services. Yes, it provides electronics, but it also provides electronic services such as phone repairs, along with services allowing you to set up a phone plan. There's something for everyone, so Media Markt becomes a catch-all for products and services that Amazon can't compete with.
Media Markt provides what customers want — cheap products, good service, and an efficient business model. While some customers might have had poor experiences, most have had the excellent results that keep this company the top electronics sellers in Europe.
If you're in one of the countries with a Media Markt, step into one of those bright red stores and experience it for yourself.