Monday.com is a system used by companies and teams to manage projects and workflow. As a team management system, the product provides features that facilitate accessible communication, organization, and scheduling of tasks. The platform is also designed to be customized to suit the needs of groups and individuals.
As a SAAs tool, Monday has to compete with many similar products. In this review, we will be looking at the value you get when you choose Monday.com. This product has a lot of benefits and is among the leaders in the industry. However, as any other product out there, it has its shortcomings. Let's get right into it.
History of Monday.com
In its short history, Monday.com has managed to outdo other products in the industry. The company was founded in 2012 under the name DaPulse. DaPulse was an independent product created as an internal tool by Wix.com in 2010. In 2012, the developer of the tool Roy Mann decided to step out of Wix and set up DaPulse.
By August 2012, the company had managed to raise $1.5 million in funding. Rapid growth made the company become a leader among brands that offer common working space and tools. In 2017, DaPulse changed its name to Monday.com in a bid to win over the American market.
Since its start in 2012, the company has been on a steady growth. In 2016, the company announced raising $7.6 million in series A round. In 2017, the company raised $25 million, while in 2018, they raised $50 million. In 2019, the company raised a whopping $150 million in series D, bringing its total funding to $234.1 million in just seven years.
Today, there are more than 100,000 organizations using Monday.com, of which 84% are happy and satisfied.
Top Features of Monday.com
This product offers various tools that will help you distribute up your work, monitor individual projects, and schedule projects, among others. With such features, team managers and coordinators can ensure that work is completed on time, get responses from individual members, and a continuous flow of information.
Among the tools offered are:
Project templates
This product provides project templates to help organize your work and schedule tasks. Once you set up your account on the platform, you can use these templates to organize your work in the order in which you want the tasks to be completed based on urgency.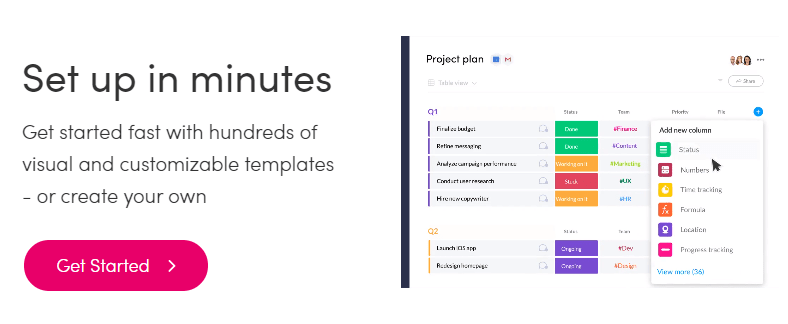 Data storage
This platform provides sufficient cloud storage, depending on the subscription you choose. The storage makes it easy for users to share files and organize presentations with other team members.
Integration
As a platform that requires users to share files across different platforms, Monday.com allows users to integrate with other apps. This flexibility makes it easy for individuals to transfer files from personal computers and other cloud storages. Users can also employ external tools in computing data, which is necessary for such a working platform.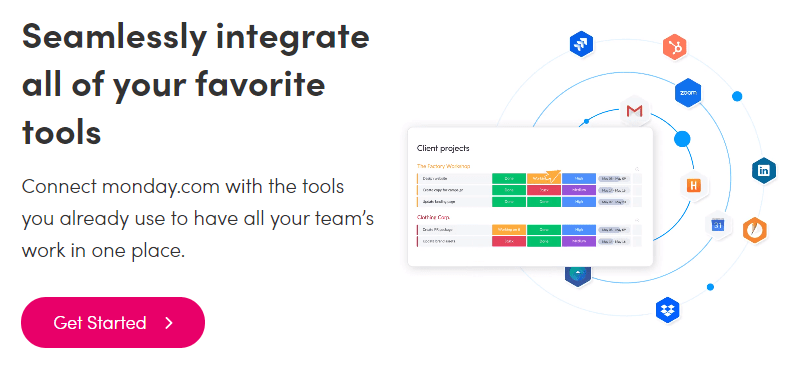 Transparency and Accountability
If you are working with a team on Monday.com, every team member knows their duties. The software allows the team leader to indicate the responsibilities of each member. This way, there is accountability and transparency throughout the working process.
Interface Usability
The interface used by Monday is among the best when it comes to working group tools. The platform uses big colorful buttons that make it easy to use and navigate. Further, the platform's critical features, such as messaging, shared projects, and weekly tasks, are well displayed and easy to access.

The beauty of the system is that it is mobile compatible. Users can access the working space on almost all devices, including desktops, tablets, and smartphones.
Monday Costs
There are four uniquely designed pricing packages for Monday users. They include Basic, Standard, Pro, and Enterprise.
Basic Membership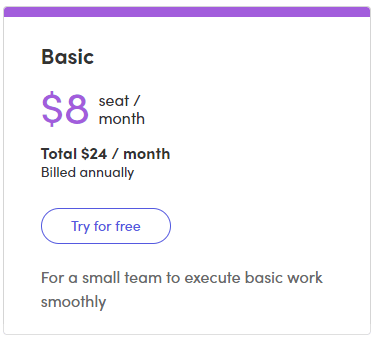 This subscription is the cheapest plan for Monday.com users. Users are charged $49 per month, with discounts for those who chose to subscribe annually. If you choose the annual subscription, you will receive an 18% discount.
The basic plan also allows you to add up to 10 users to your team. All the users will have access to files and will be able to use the platform to organize, schedule, and deliver work.
The team leader can use Kanban boards for easy visualization of the workflow. With this plan, you will also be able to upload your files and activity log to the cloud.
On the downside, the basic plan only offers 5GB of storage. If you have plenty of files to upload, you will have to upgrade. Further, you can only save activity logs from team users for one week. If you are running a business that requires serious record tracking, this plan will not be ideal.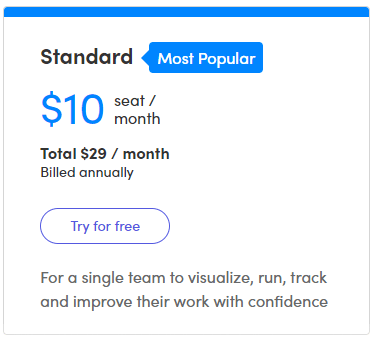 Standard Membership
The closest upgrade to the basic plan is the standard package. This plan costs $79 per month with an 18% discount for those who pay annually. Just like the basic plan, this package also supports ten team members.
Although you do not get to increase team members, this plan allows users to access upgraded features such as a high visual timeline and customization. Most importantly, the plan offers 50GB of storage and an unlimited lifespan of the activity log.
Pro Membership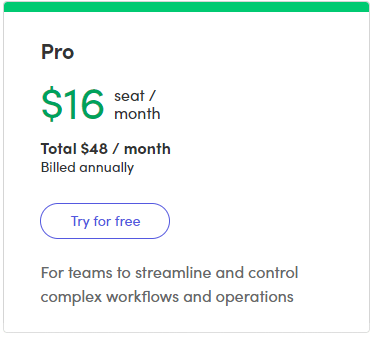 The third level of subscription is the pro package. At this level, users pay $119 per month. Just like in the packages above, this package allows up to ten user accounts.
Even with the limited users, this package offers a variety of features that make it stand out. This package allows users to access the Monday.com dashboard from other platforms. It supports over 25000 integration activities per month.
The other upgrade at this level is storage. For this package, you get unlimited storage and lifetime access to the activity log. You also get access to additional features such as time-tracking and chart views, among others.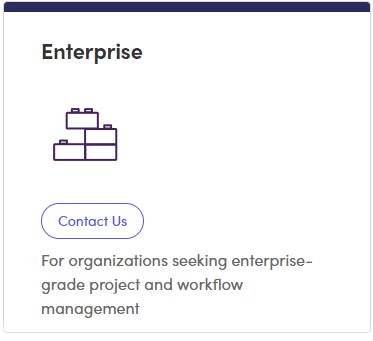 Enterprise Membership
The highest-ranked package by Monday.com is the Enterprise level. In this package, you will have access to all the premium features of the product. This package offers a 99.9% SLA uptime guarantee. In other words, you can depend on the company for critical tasks and storage of essential files.
Even though it is the highest-rated package, the company does not offer any information about the pricing. If you wish to use it, you have to enquire directly from the company.
Customer Support
The Monday.com team offers practical support to all users. Once you log into the system, you can access support by clicking on the "help" icon at your screen's bottom right corner. They offer support through various channels, including calls, live messenger, and pre-arranged webinars.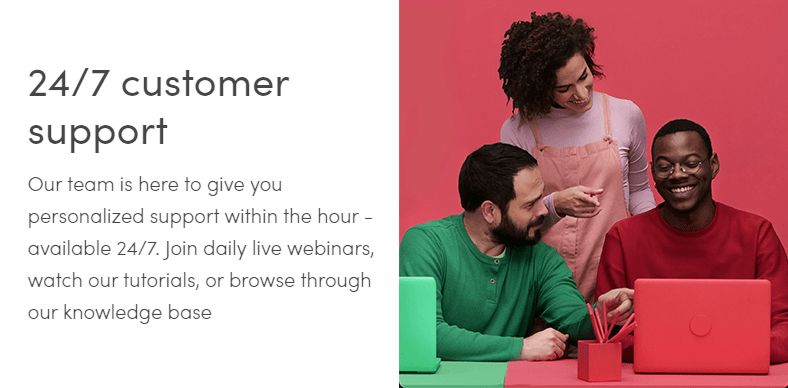 If you are not yet a member but wish to contact the company, you can use their website's phone numbers. You can contact the sales team by calling or submitting a request on their website.
Affiliate Program
The company also offers an affiliate program for members and none members. If you refer a customer successfully, you will receive a 25% commission on their first year of subscription. The commission applies to all the customers you refer to the company.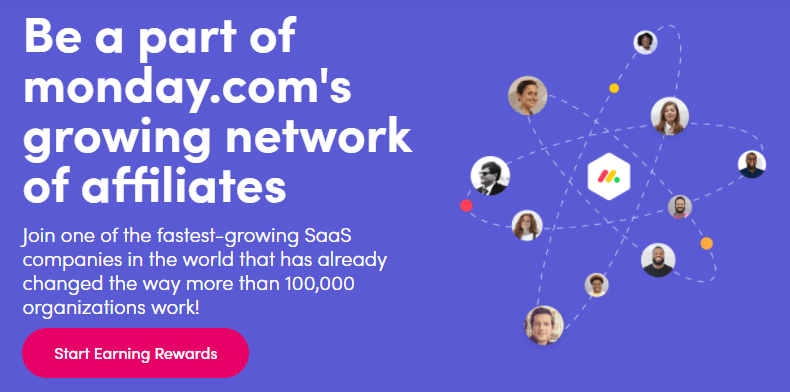 Monday Licenses/Regulation
Monday.com is a legally registered Israel technology startup. The company had to change its name from DaPulse to Monday.com in 2017 to crack the US market. The Company was ISO certified in 2014 and operates legally.
Final Thoughts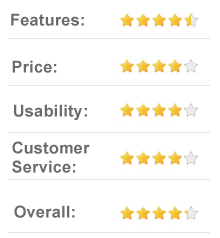 Mondy.com is one of the leading companies when it comes to providing a collaborative working space. The company offers a variety of tools that facilitate teamwork. With that said, the company is somewhat expensive as compared to some competitors.
A range of excellent features makes Monday enticing, though. You should just be ready to dip deeper into your pocket if you find that its offerings suit your needs.