Operated by Paysafe Financial Services Limited, Neteller is an electronic transfer service for money.
Used by merchants and social network firms, you can withdraw money from a Neteller account via a Net+ card or by way of transferring directly to personal or business bank accounts. Skrill used to be a significant competitor of Neteller, but they are now part of the operating system for Neteller under the same umbrella.
So, perhaps you've seen Neteller and been promoted to sign up or thought about opening an account. Particularly with financial institutions, it can be unsettling when trusting a new company with your funds. That's why we took a more in-depth look into Neteller.
About Neteller
Neteller was founded in Canada 20 years ago, back in 1999. Currently, they operate out of the Isle of Man, part of the United Kingdom. The move from Canada to the UK took place in 2004, and since that time, their focus has been on European operation.
Although they continued to make significant revenue from the United States, albeit on a decline. They are now a primarily European e-transfer financial company, similar in concept to PayPal in many areas, such as the United States.
Neteller should not be thought of as a bank, as they do not lend the funds of their customers and merchants. Neteller is specifically a wire transfer service, whereas funds can be held or moved to another person or merchant electronically. Some transactions can be done physically with their Net+ car, but Neteller primarily focuses on e-transfers and payments or payouts.
Mission
Neteller's goal is to help customers move their funds where they are needed, both securely and with privacy. Also, they provide businesses an alternative to accepting payments or paying out suppliers or employees in regions where the more standard methods of operation may not be available or quite as secure.

One of the primary benefits of utilizing Neteller is not only security but also the instant funds transfer. If a customer or merchant needs to move money but does not have time to wait for a check, in many cases the transfers are instantaneous. This can help businesses operate more efficiently and make the speed of sales more rapid, instead of having to wait a few days or a week, in some cases.
Online Gaming
One of Neteller's significant areas of business is that of online gambling. In the summer of 2000, Neteller was responsible for the vast majority of processing of world gaming by way of online merchants (online gambling).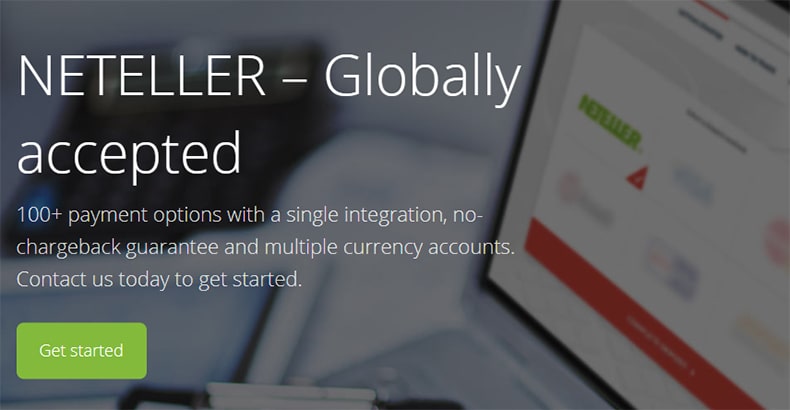 Neteller was required to restrict funds for a time as they exited North America and took their headquarters to the United Kingdom. Some of the negative reviews about Neteller are linked with restricted funds that were deposited and then held. US funds were said to be unrestricted after July 2007.
Today, Neteller is still significantly involved in online gaming and gambling. Particularly in Europe, they will often be the mode of receiving winnings from online game sites, and conversely, paying to play.
Neteller VIP
Neteller VIP is offered as a premium membership for online customers who do a lot of transactions and move a lot of money through the platform. The idea is essentially to reward frequent or high-transaction amount users and encourage them to continue repetitive business with Neteller. Some of the VIP membership perks are lower fees, much like the set up that was formerly used by Skrill when they were a competitor.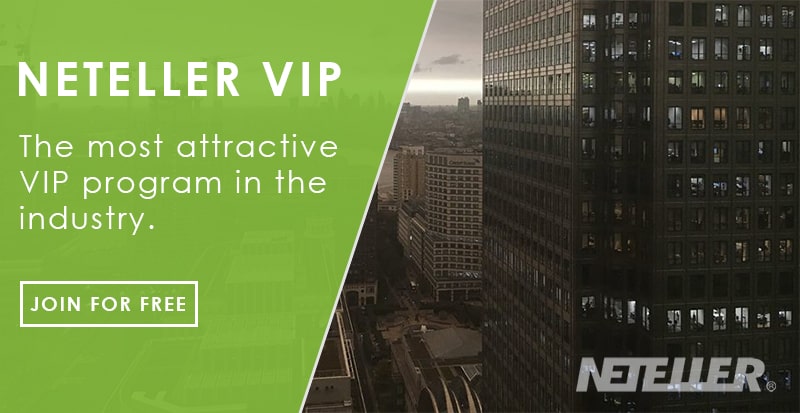 VIP levels are bronze, silver, gold, platinum, and diamond. The bronze level begins with $10,000 or more in a calendar year. The VIP status moves up to the diamond level, eligible for those who have transactions of $2,000,000 or more in a year.
Regions of Use
Currently, 26 major currencies can be utilized with Neteller. Much like other electronic transfer platforms, customers can sign up and load money into their account from banks, credit unions, or debit cards. In some regions, deposit transfers are instant.
Once funds are in a customer's account, the money can be used to pay merchants, online gambling services where legal, transferred to another customer or retailers that accept MasterCard.
Net+ Card
Neteller's version of a prepaid card runs through MasterCard and is part of a customer's account. Customers can also accept funds from other merchants or users. For instance, gaming winnings, online sales, or payouts are different ways users can receive funds.
Users can then withdraw money from their Neteller accounts in a few different ways. This can be done through bank transfers directly online, receiving checks, or using their funds as a credit on their prepaid Net+ MasterCard.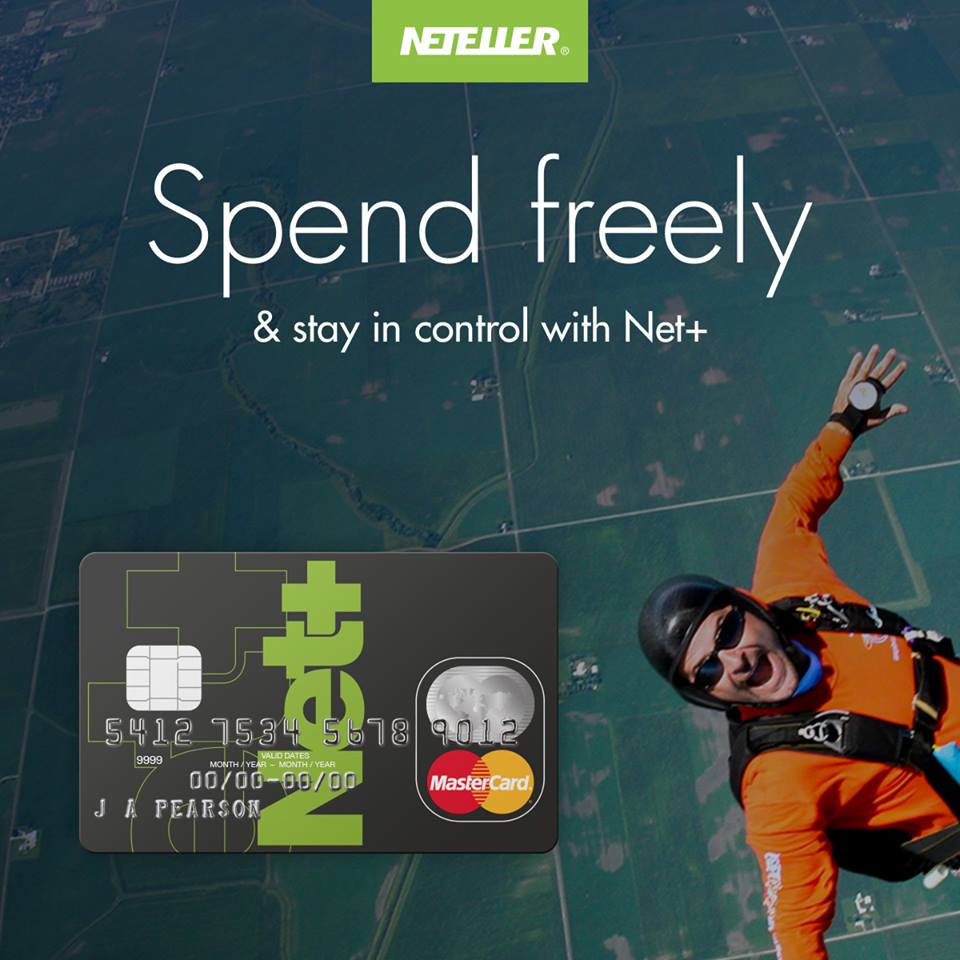 The Neteller card started in 2003 and was rebranded in 2008. Having the Net+ card is undoubtedly one of the most convenient features of the company's offerings. The concept is that it is a card that can be loaded with your funds and used the same way you would use a debit or credit card, even if you don't have a credit score that would allow you most credit cards. The card can also be used at ATMs to remove a customer's cash.
One of the safety features of the prepaid card was that it created varying virtual card numbers on every single transaction, rather than holding a fixed card number. These different virtual numbers were designed to aid in the prevention of fraud using the Net+ card. Currently, the Net+ prepaid card is available only to authorized European economic areas.
Safety and Financial Security
Neteller is authorized by the "Financial Conduct Authority under the Electronic Money Regulations" in the United Kingdom. This regulated certification requires Neteller to operate with strict standards around the world. Some of these protocols include both physical and online security, anti-money laundering procedures, and fraud prevention.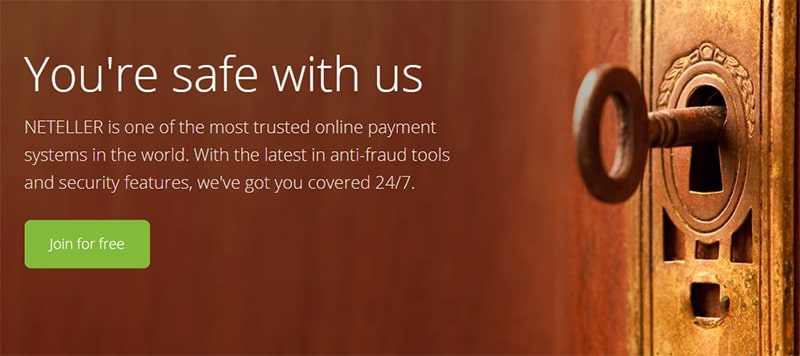 Transferring money from yourself to a merchant or to another customer and vice versa is also one of the chief services. Much like competitors such as PayPal and Venmo, a significant portion of the business revolves around instantly sending money online.
With less and less people using traditional checks and more people shopping online, Neteller is making their way in a growing market. The need is robust for online commerce, especially when customers sometimes feel suspicious about financial security and fraud.
Fees
Neteller is a business and therefore, does take fees for the use of their platform. There is a 2.5 percent fee when doing deposits for customers of the United States, as well as most other eligible areas. A 3.99 percent fee is applied when completing foreign exchange transactions.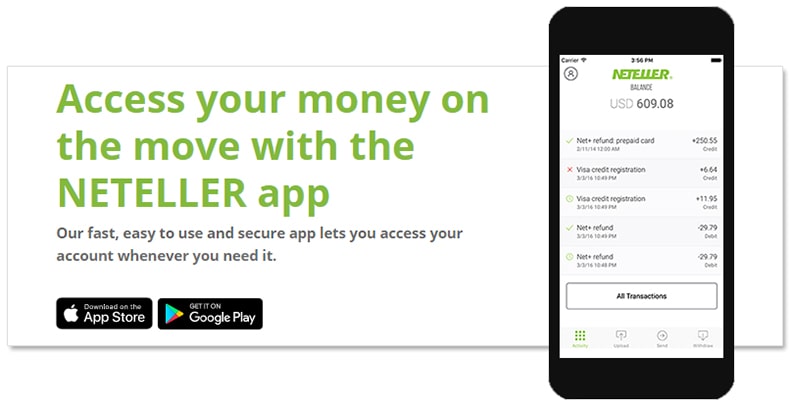 Accounts in Columbia, Chile, Greece, Peru, Kenya, Russia, Morocco, Spain, Serbia, Vietnam, Ukraine, Uruguay, and Venezuela that were created after June 17, 2009, will incur a 5 percent charge per transaction and a 1.45 percent fee with funds uploaded to the Neteller account.
Cons of Neteller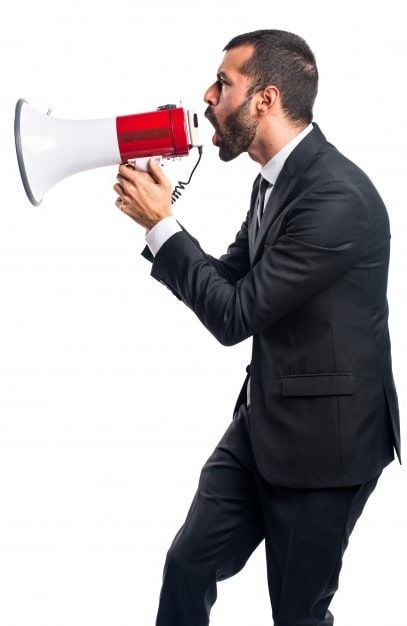 One potential downside of Neteller is if you do a lot of traveling to less secure areas of the world. Several countries in less developed regions are not compatible with Neteller service. Even if you have a Neteller account, you will not be able to access your accounts if you are traveling inside the borders of the unavailable list of the countries.
Residents of these nations are not able to create an account while in their home country.
Some of the unclear charges (for certain transactions) and steep fees for specific regions are another notable drawbacks. Naturally, the company needs to make money to run their business. However, some of the listed charges for particular types of transactions or countries are on the steep side compared to some competitors.
There is also the slightly unsteady aspect of several negative reviews circulating around the Internet regarding Neteller. While it's unclear whether many of these reviews were planted by competitors or resulted from customers being unable to withdraw funds because of the moving of Neteller's headquarters or for other reasons, unfavorable reviews abound.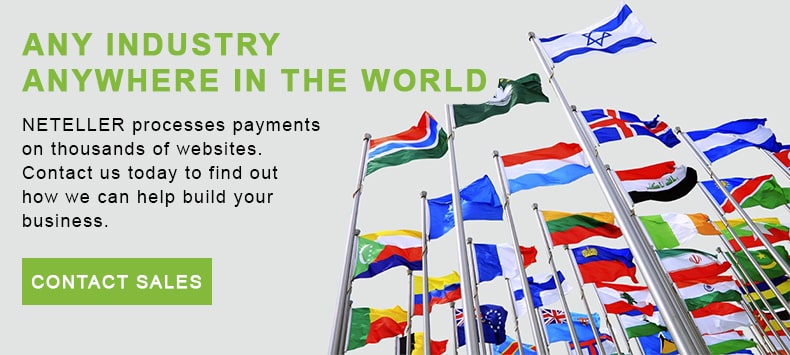 There are also positive reviews, and the company is listed as an authorized UK Financial Conduct Authority platform. However, it can still be just a little unsettling when trying out a new financial company that you have not personally experienced yet to be reliable and secure. Of course, the same feeling worried many people the first time they used PayPal or Venmo as well.
Overall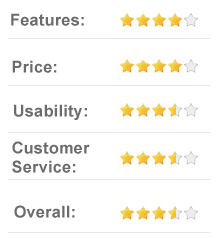 The general takeaway is that Neteller is an electronic transfer institution that, in theory, has to follow strict guidelines and financial regulations. Nevertheless, there are a lot of negative reviews on specific sites about the company and unfavorable practices. With something as crucial as large sums of money, we wouldn't recommend jumping in with both feet and risking assets.
Neteller seems to be reputable in general but trying them out with smaller sums might be a wise first move. If the transactions go well, they might be the ideal funds-transfer company for you or your business.
Our general takeaway is that they have been operating for 20 years and would not be able to sustain a business is the platform was not upstanding. Especially if you are in Europe or will be doing dealing in Europe, they are worth looking into.