Anyone who actively trades cryptocurrency knows just how difficult it is to find a reliable trading platform. Due to the intricacies involved in the process and, more importantly, the financial implications, choosing a trusted platform is an essential part of the process.
Cryptocurrencies have been through tumultuous periods in recent years. Fortunately for traders, it seems as though a determination to remain relevant has restored some of the currency's legitimacy.
Now is a great time to seek out trusted platforms that have your best interest at heart. No matter how recent your dealings are with cryptocurrency, everyone has at least one poor experience to share.
Investors must rely on speed, efficiency, and protection. These three factors are what make OKEx a trusted partner within the cryptocurrency industry.
History of OKEx
Although OKEx has only been around for three years, its status as a leading cryptocurrency exchange option is well renowned. The company based in Malta was founded in 2017. Thanks to the great minds behind the operation, it did not take the company long to reach many traders.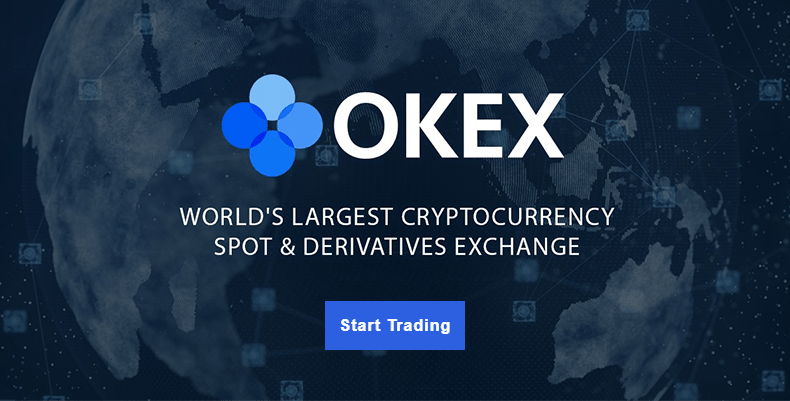 In May of 2018, the company reportedly became the world's largest cryptocurrency exchanger. The momentum wasn't wasted as the company continued to grow. Later in the same year, OKEx became the largest company to offer a white-label service. That is an exclusive service for experienced traders who have upwards of $2.5 million in their accounts.
Unlike most trading platforms, OKEx has the rare distinction of never being hacked. Unique services and optimal security allow users to place their confidence in the platform.
OKEx has even developed an in-house blockchain called OKChain. The company managed to report excellent numbers during times when other companies struggled significantly. In June, OKEx managed to accomplish $40.6 billion in spot trading and $106.9 billion in derivatives despite the slump in the crypto market.
OKEx Top Features
OKEx's fantastic array of features is what sets the company apart from the competition. All of the company's top features are music to traders' ears. Firstly, OKEx covers all bases in terms of accessibility. The trading platform is available on any system you can imagine. Services are available to users on: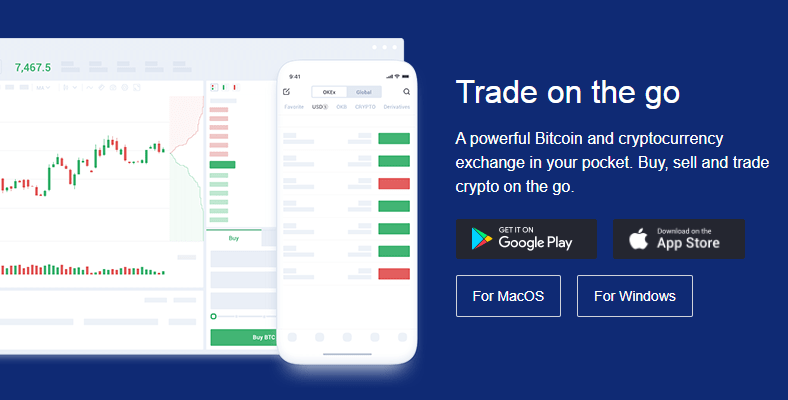 Ultimately nobody who seeks to use the service will be turned away due to the device they are currently using. This accessibility is a rare quality not often seen on the market.
Individuals can buy and sell cryptocurrency using various methods. That further establishes OKEx as a company that caters to the user. OKEx utilizes the following methods of payment:
This speaks volumes of the user-friendly platform. You'll be hard-pressed to find another service that offers such a variety of methods.
Supported Currencies
Rounding out the trifecta of convenience is the 30 fiat currencies that are supported by OKEx. Fiat currency is money issued in a country backed by a government body. Popular examples include the United States dollar and the Euro.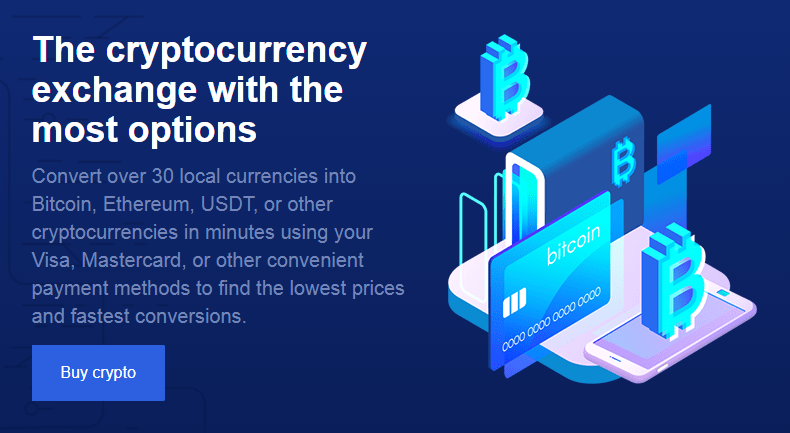 The fact that OKEx supports 30 of these currencies is incredible. This currency variety makes it easy for anyone to use the company's trading services regardless of their location.
Many individuals who trade cryptocurrency seek the opportunity to trade futures and options. That is yet another premium featured offered by OKEx. Trading futures entails buying and selling cryptocurrencies for future dates and prices.
This particular feature indicates that OKEx is comfortable responding to market demand. If other trends arise in the future, OKEx is likely to accommodate its users.
Top Tier Security
With incredible financial sums on the line, OKEx quickly adapted to security concerns. As previously mentioned, the company is one of the world's major crypto trading platforms. The cybersecurity in place must exude superior industry quality. Aside from stellar security architecture, OKEx offers multiple account security options and cold wallets.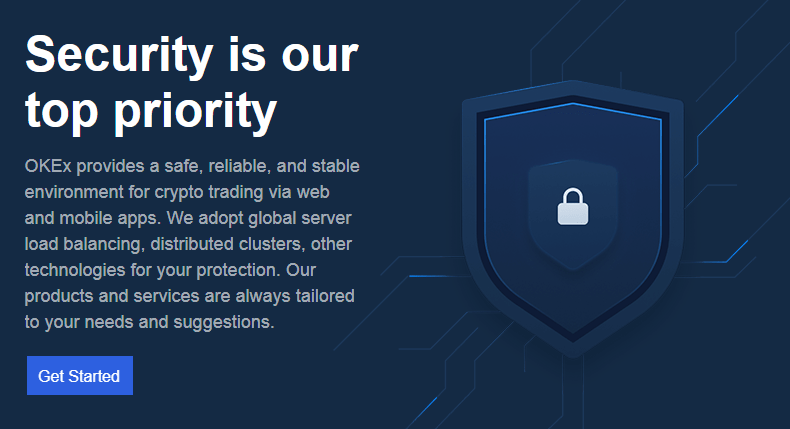 The claim of never being hacked is quite impressive. That is especially true considering the company's stature. The platform has millions of users across countless countries. OKEx must ensure that its client's assets are well protected.
There is too much on the line to not take security seriously. There's no doubt that OKEx is a prime target as an industry-leading company, and the fact that they have remained so well protected shows just how seriously OKEx values the security of its users.
Customer Support
One aspect of customer support is providing users with all of the tools necessary for success. OKEx truly goes above and beyond as far as user support is concerned.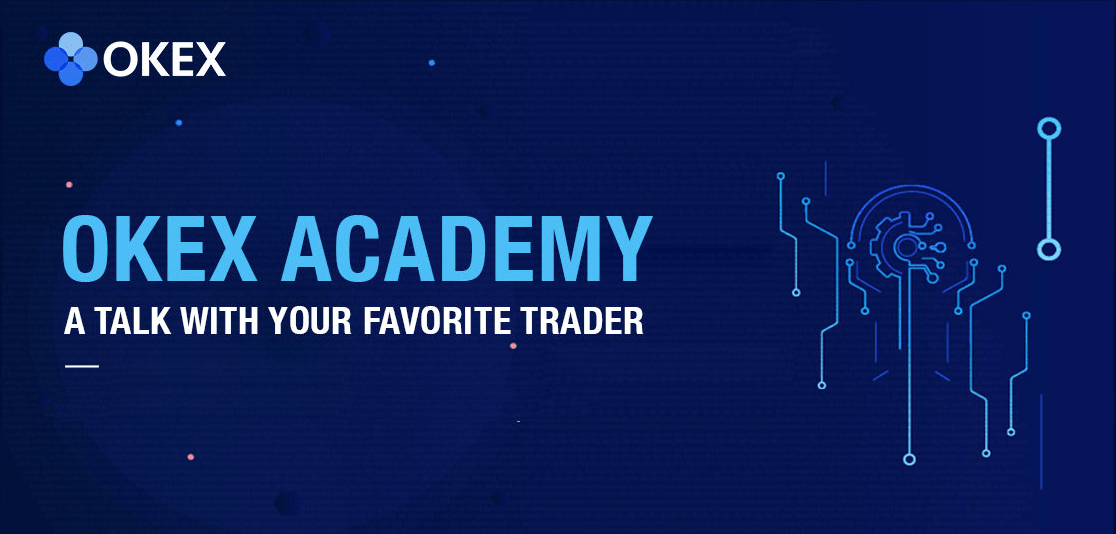 Every user at OKEx has access to an in house service called OKEx Academy. This particular service is vital for cryptocurrency newcomers to learn the trade. Essentially, this section provides tips and valuable skills via a video walkthrough for aiding in the success of trading cryptocurrencies.
There's no denying that the crypto landscape can be incredibly frustrating for beginners. The OKEx Academy prevents some hair-pulling moments. In addition to being an excellent support service for newcomers, OKEx Academy can also assist users with a moderate understanding. Advanced techniques are provided to turn average users into expert users.
Customer Service Lines
It takes a well-developed customer service team to support millions of active users in over 100 different countries. That is exactly what you'll find at OKEx.
OKEx maximizes its reach by using several customer service tools. Users can request support through the following: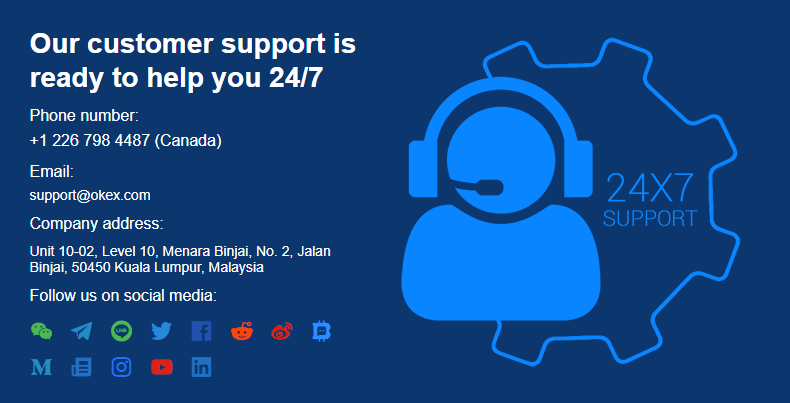 Thanks to OKEx's fluid system in place, you'll not likely be using the customer services. However, you can rest assured that the customer service team works efficiently to solve any problem that may arise.
It is great to see a company that isn't afraid to grow and adapt to certain requests. In the past, OKEx was not vocal on social media channels. Only recently, the company has made strides to be more active on social media. This type of communication with users assists in developing a long-lasting relationship.
Expected Fees
We've saved the best news for last. More often than not, hefty trading fees put off traders. That is unlikely to happen to anyone who uses OKEx's services.
Absurdly low trading fees are perhaps the platform's most appealing selling point. It is difficult to convey these fees in exact numbers because they vary depending on user trading volume. However, the most a low volume account can expect to pay in fees is a 0.15% maker fee and 0.2% taker fee.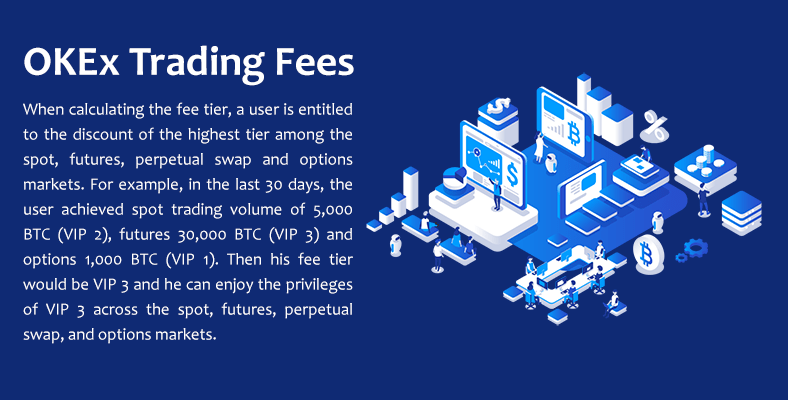 Those numbers represent the highest possible fees. In reality, they will likely be lower. Numbers can drop as low as 0.02% and 0.05% for the respective fees.
Now, these numbers are for regular or normal users. OKEx offers even lower fees for VIP users. In addition, OKEx does not charge a fee on deposits. That is quite a rare feature and will surely make potential traders happy. Visit OKEx's fee page for more fee details.
Final Thoughts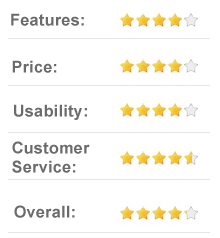 OKEx is a flexible exchange platform with major worldwide recognition. Although the platform is geared toward users who have some experience with trading and cryptocurrency in general, the high levels of accessibility are welcoming to newcomers.
Ease of use and support for all major cryptocurrencies are key to keeping users happy with the service. In addition to several unique features, top tier security will eliminate any safety concerns.
If that isn't enough to please traders, then the low trading fees should do the trick. Low trading fees are a deal-breaker for experienced traders.
A willingness to grow and adapt is perhaps the company's most appealing trait. Whether upping their customer support or expanding from 1 fiat currency to 30, OKEx has constantly displayed a flexible nature. With each of these premium qualities being incredibly easy to access, the choice is a no brainer.