Social media platforms are a dime a dozen these days, with new sites and apps hitting the market every day, it seems. Some platforms, like Patreon or OnlyFans, make it easy for creators to monetize their followings more effectively, providing them with a reliable new revenue stream for their online content.
Today, we'll cover everything you need to know about OnlyFans, including the company's history, why creators and followers alike love the platform, and much more.
About OnlyFans.com
OnlyFans was launched in 2016 by the parent company Fenix International Ltd. While the platform struggled to gain traction with creators and subscribers, the majority ownership stake was sold to Leonid Radvinsky. At the time, Radvinsky owned the site MyFreeCams and saw potential in OnlyFans as a content hub for the adult entertainment industry.
With Radvinsky at the helm, OnlyFans continues to grow in popularity. Today, it's home to over 450,000 content creators ranging from amateur and professional models, chefs, personal trainers, musicians, and TV stars, and much more.
According to CEO Tim Stokely, in May 2020, OnlyFans sees about 200,000 new subscribers a day, with thousands of unique content creators joining the ranks, as well. Currently, OnlyFans has over 24 million users, and they've paid out a massive $725 million and counting to its content creators.
How Does OnlyFans Work?
OnlyFans functions similarly to other social media platforms, such as Instagram or TikTok. Users can navigate the site to find their favorite content creators, and they can follow those creators for updates.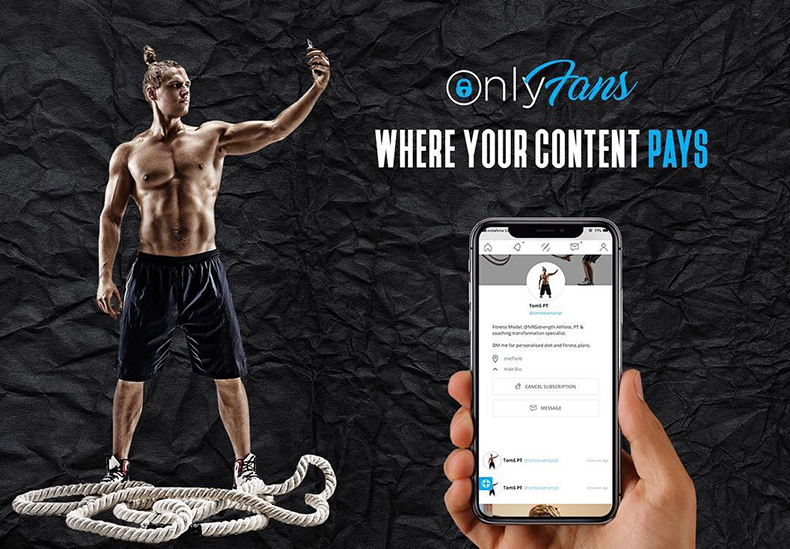 To see the content on the page, users must pay a subscription fee to unlock it. There are also additional fees, such as the PPV messaging function and tip button, and we'll discuss those in greater detail below.
The primary draw of OnlyFans is that it allows fans of a particular artist, musician, model, or personality access to exclusive content they won't find anywhere else. Here's how the platform works.
For Subscribers
Creating a profile as a subscriber is simple. First, visit the OnlyFans website, where you'll be prompted to create a profile. You can use your Google or Twitter account to create a profile or do it the old fashioned way by providing your email and setting a password.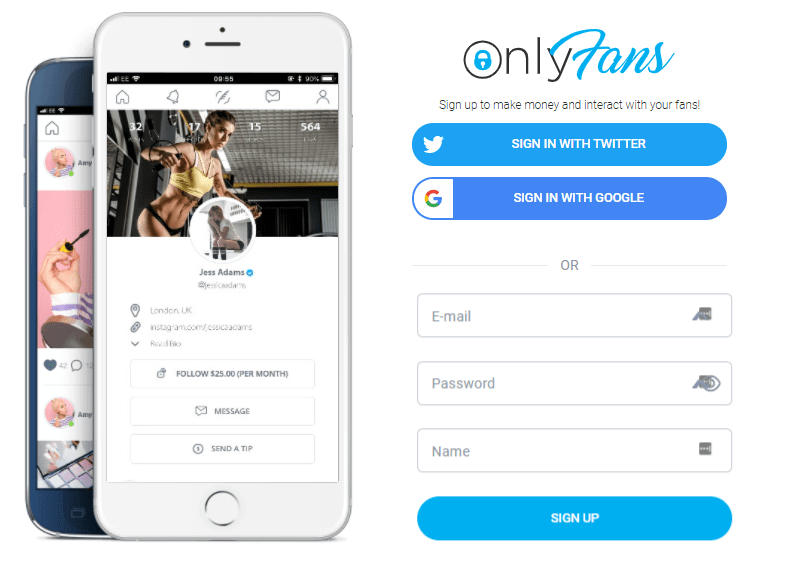 Once your profile is created, click on the profile icon in the right corner of the page. From there, you'll be able to add information to your profile if you like. You'll also add a payment account so you can begin subscribing to different pages.
Use the search function to find different OnlyFans creators you're interested in and follow them for updates. You'll also have the option to subscribe to their content for a monthly fee, and you can tip the creator as well.
For Creators
Setting up your profile as a content creator is almost as easy as getting set up as a subscriber.
Begin by creating your profile. Visit OnlyFans and click the "sign up for OnlyFans.com" link below the login button. Once you've entered your login credentials, your profile will be created, and you can begin updating it.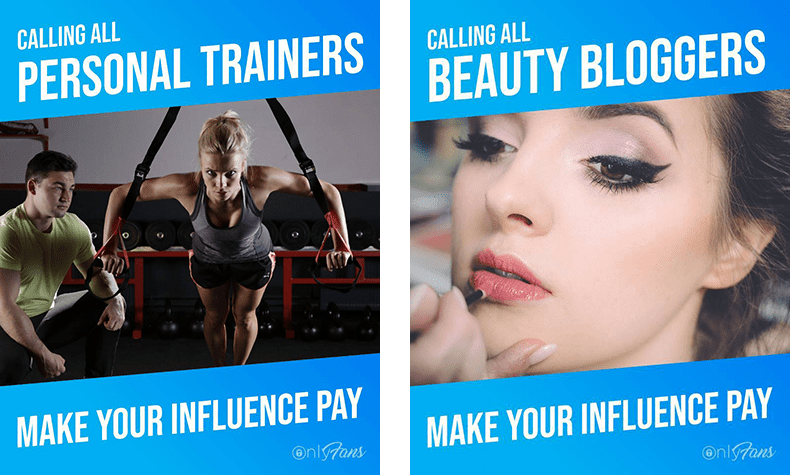 It's important to add as much information to your profile as possible so potential subscribers know who you are and why they should subscribe. Be sure to create a custom username, fill out your bio, and add a photo to your page. You can also add additional content, like an Amazon wishlist or your Spotify profile.
From the profile tab, you'll be able to add a bank account to receive payouts. OnlyFans will also ask you to verify your identity, confirm your age and the country you reside in. Once that's taken care of, you'll click the "Send for Approval" button.
Once their admin team has approved your profile, you're ready to add content to your page and begin monetizing your following.
Top Features of OnlyFans.com
The main features of OnlyFans are the subscribe function, tip button, and PPV messaging feature. Both of these features are what allow creators to monetize their content.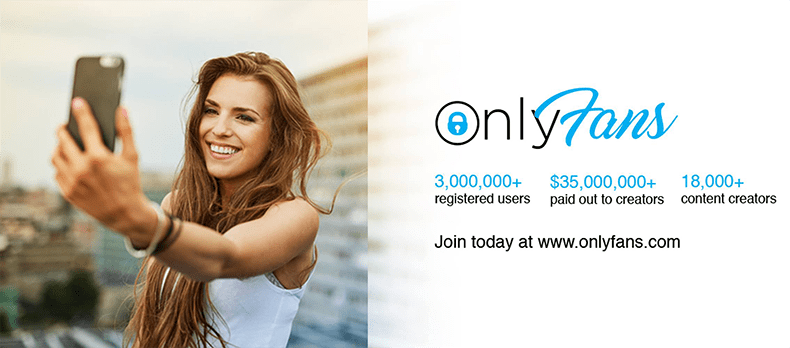 The subscribe feature provides fans with access to exclusive content for a monthly fee, and this represents how OnlyFans and it's creators make the majority of their money. Some creators also have a tip button on their page, allowing fans to tip them money to show their appreciation.
There's also the PPV messaging feature, where creators can share exclusive messages with their subscribers. The message arrives in the subscribers' inbox, but they'll need to pay a one-time fee to the creator to view the exclusive content inside the message.
Why Use OnlyFans?
From a creator's perspective, OnlyFans represents one of the easiest and most lucrative ways for personalities and celebrities to monetize themselves. The company is fairly transparent, and they charge reasonable fees, which makes them attractive to creators. For creators in the sex industry, OnlyFans has made it easier and safer than ever before to earn a living.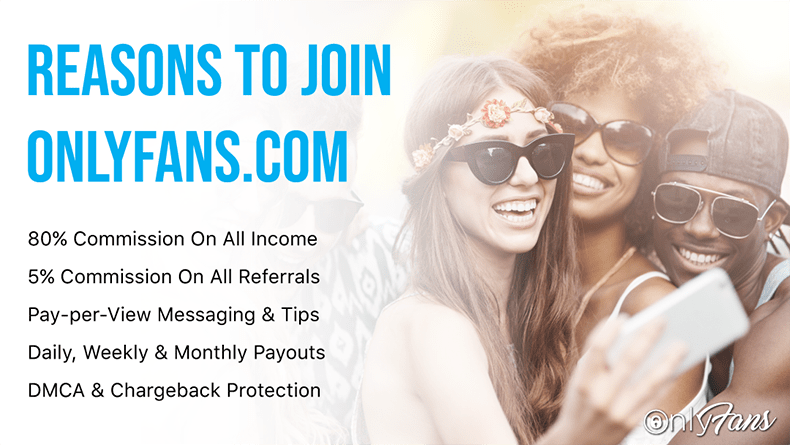 For the fans, there are plenty of great reasons to use OnlyFans. First, it allows you to show your support for the celebrities and creators you're a fan of. By removing barriers between fans and creators, fans can directly support the creators they're interested in, making for a more intimate relationship.
OnlyFans also provides unprecedented access to content that fans wouldn't have access to otherwise. Whether that's explicit content, unreleased music or video footage, photos, and much more, this platform is ideal for fans to get behind the scenes access to the stars or models they're interested in.
OnlyFans Commission & Costs
For content creators, OnlyFans charges a flat commission on all subscriptions that are withheld from a creator's monthly earnings. OnlyFans keeps 20% of all subscription fees, paying out the remaining 80% at the end of each month.
After administrative and credit card processing costs, OnlyFans take works out to around 12%, with all remaining money going to the content creator. Creators can receive payouts from the platform as frequently as every 21-days.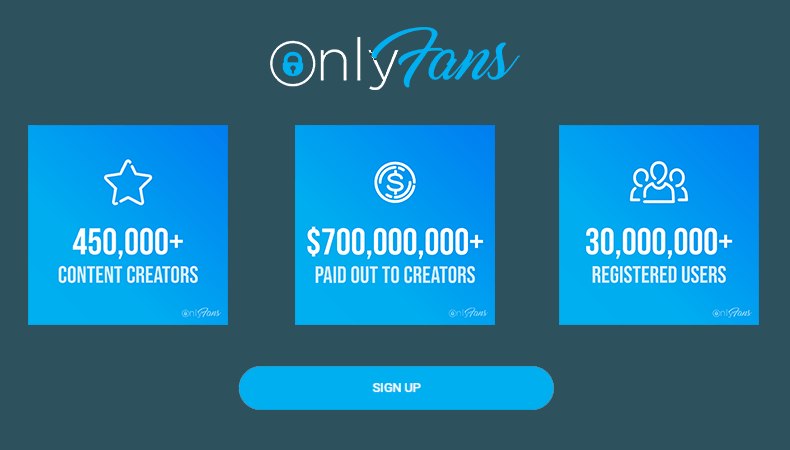 On the other side of the coin, the costs of an OnlyFans subscription can vary between $5-50 per month, depending on how much the content creator charges for access to their premium content.
Some creators, like star recording artist Cardi B, charge a mere $5 for their monthly subscription and provide their fans with exclusive updates and content that their followers won't find anywhere else. Other creators, like cosplayer Belle Delphine, charge $35 or more for a monthly subscription, which provides access to exclusive adult content.
Customer Support
For content creators and subscribers who have issues with their accounts or have general questions about something, OnlyFans provides a comprehensive help hub for you to get the answers you need.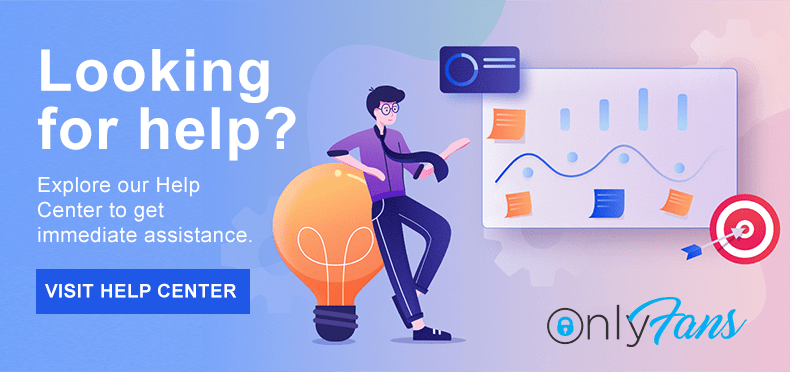 The Customer Support Hub is broken down into three categories.
Under each tab, you'll find helpful information and frequently asked questions about the most common issues or curiosities with OnlyFans. Usually, you can find anything you need to know under one of these headings. But, if the FAQ section has you still searching for answers, you can also contact OnlyFans directly.
At the bottom of the OnlyFans site, you'll find a contact me section. This link brings you to a contact form where you can select a topic for your question and provide more information to their customer service department so they can address your issue.
OnlyFans Licenses & Regulation
OnlyFans is headquartered in London, England, and they're bound by English law. Since much of the platform's content is for adults only, users must be 18 or older to register for OnlyFans as either a fan or a creator.
OnlyFans regulates fraud on their platform with a verification process for all new creators. To register a profile as a creator, the artist or model must send in a headshot with their photo ID visible in the picture. Their profile must be verified by OnlyFans before it goes live on their site, and users can begin subscribing to it.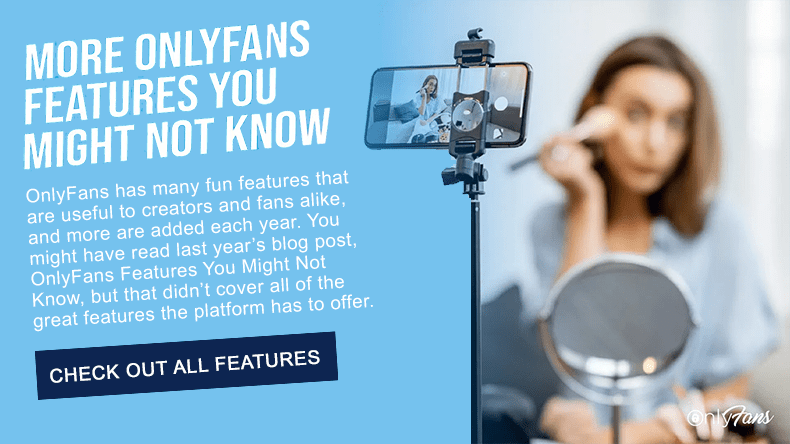 After an incident with former Disney starlet Bella Throne, which prompted thousands of chargebacks to OnlyFans, the company introduced new regulations that cap how much creators can charge for content and the speed and frequency in which they receive their payout from subscribers.
These changes help protect the company in the event of chargebacks or fraud concerns that can potentially arise with different content creators.
Final Thoughts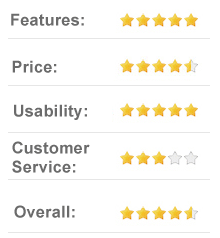 OnlyFans is a unique platform that makes it easier than ever for celebrities and models to monetize their exclusive content while connecting with their fans in an exciting new way. From the fans' perspective, OnlyFans allows fans to connect with celebrities, models, and more in new and exciting ways that haven't been possible with other social platforms.
With thousands of new subscribers flocking to the platform every day, it's safe to say that OnlyFans will continue growing in popularity. So, it's certainly one social platform to keep an eye on, especially for content creators looking for a new way to monetize their work.