Pabbly.com offers extensive subscription management software services at an affordable price. It's routinely rated highly by its customers for its range of services, automated features, clean user interface, and effective customer service.
When you sign up with Pabbly, you get access to useful features like scheduled recurring payments, invoice tracking, and coupon creation.
You can also track your marketing emails and send automatic follow-up emails to accounts that haven't opened the first one.
Let's take a closer look at Pabbly.com, its top features, the cost of using it, and the pros and cons of its services.
About Pabbly.com
As a company, Pabbly has undergone many changes over the years. The creators have worked on various software projects since 2011 before releasing Pabbly Subscriptions in 2018. The company, headquartered in India, works with more than 1,000 users, including well-known companies like Pearson.
Specifically, Pabbly is an online platform that supports businesses by providing email marketing, form building, subscription billing, and email list cleaning services. Pabbly can automate the entire subscription billing cycle and simplify the recurring billing process to save you time in your business operation.
Pabbly benefits any company selling services or subscription plans online. They have a clean customer interface and a self-service portal that makes managing your account easy.
To set itself apart from competitors, Pabbly has no transaction fees and includes dunning management for late payments. You can also create unlimited plans and products with its services. Pabbly eliminates time-consuming financial tasks, like invoicing and payment processing, so that you can focus on the core values of your business.
Top Features of Pabbly.com
Pabbly is a strong contender in the subscription management software industry thanks to its broad array of features. Here's a breakdown of the most helpful services Pabbly provides.
Email Marketing
Among Pabbly's email marketing services are:
Ability to send bulk emails
Manage subscriber lists
Drag and drop email builder
Automation set up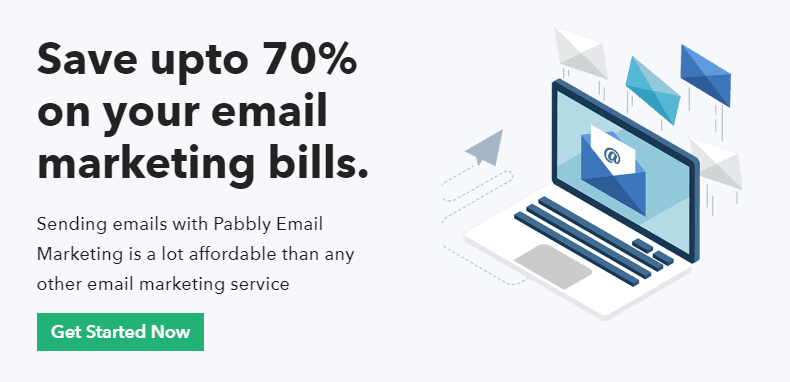 Pabbly offers flexibility in sending emails by allowing you to either link to an external SMTP service or use their built-in SMTP. The automation rules mean you can schedule emails in advance.
Plus, they can integrate with over 50 external email vendors, like Amazon SES, Google Suite, and MailGun.
When you use the autoresponders feature, you can automatically send welcome emails to new subscribers to your site. You can also use the built-in enhanced lead capture capability to obtain more email leads.
Subscription Billing Tools
You won't find any hidden charges or transaction fees with Pabbly. It provides integrations with PayPal, Stripe, Razorpay, and Authorize.net and is compatible with over 30 currencies.
Pabbly provides automatic recurring billing and payment. You can also create portals and manage the tax on your invoice. The customer portal is easy to use and allows your clients to manage their subscriptions.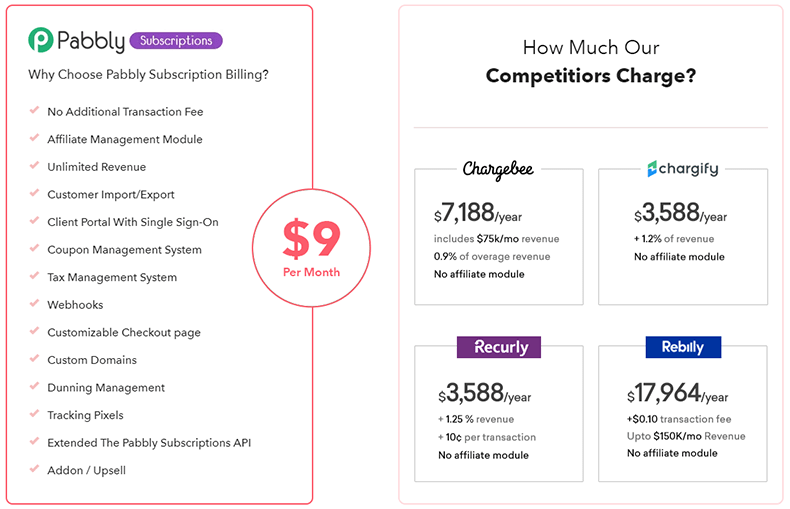 As part of Pabbly's billing services, your customers have the ability to save their credit cards to their accounts for their convenience. You can even add payments that you handled manually to your Pabbly account to keep your sales records accurate.
If you ever have a failed or missed payment from a customer, Pabbly will automatically send reminders to the customer. Within the Pabbly system, you can process refunds and create customized check out pages.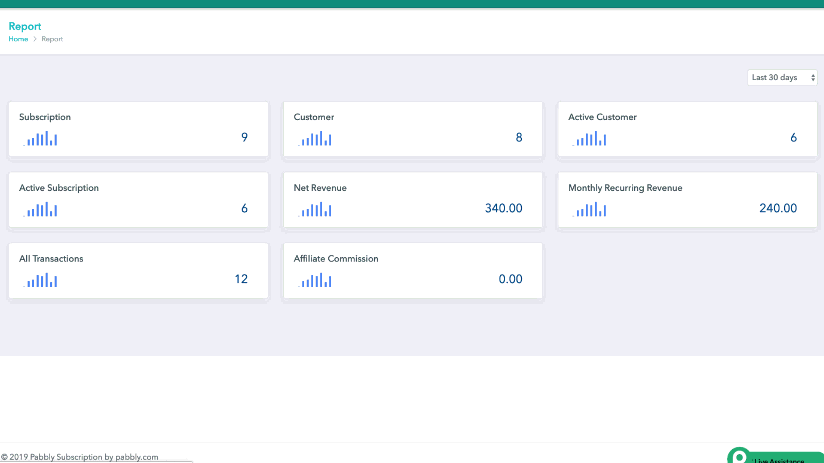 Comprehensive Reporting
With Pabbly, you can monitor analytics, like monthly and net revenue, subscription sales, and affiliate commission.
These reports help you keep track of your company's finances through easy to understand charts and graphs.
Branding
Pabbly's branding capabilities allow you to modify your account with a custom domain, your company's logo, and customized invoices, which gives you a more professional look.
Form Builder
Pabbly's form builder is entirely customizable. You can choose from a vast array of templates, change text, design your Thank You page, and choose your fields.
Once you finish designing your form, you can embed it on your website or integrate it with applications like WordPress and Google Sheets.
Your customers can even view forms from their mobile devices. You can use form builder to create forms for payment collection, event registration, surveys and quizzes, lead capture, and landing forms.
Email Verification
Pabbly's email verification service has a 98% deliverability success rate, which is the highest in its industry.
They use slow speed verification via ping requests so that the focus is on accuracy instead of speed.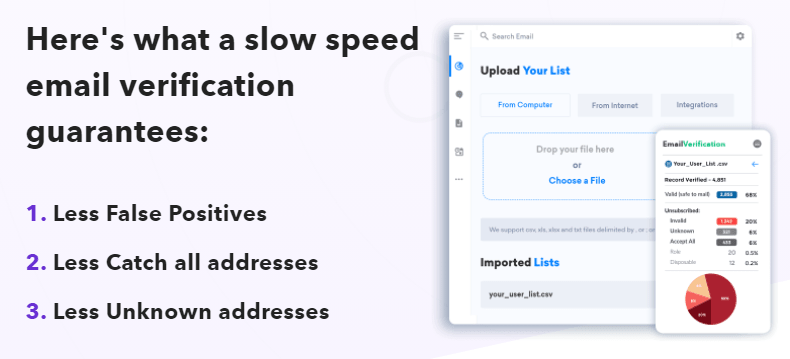 With this feature, you reduce errors in your company's data, as well as fewer unknown, catch-all, and false-positive email addresses.
Pabbly Connect
Pabbly Connect is an integration feature that works well for users who want to link multiple accounts across applications.

You can currently integrate with over 380 applications, and Pabbly adds more of them every day.
The integration process is straightforward. All you have to do is choose the apps you want to sync, configure your settings, and sync them with Pabbly Connect.
Affiliate Program
If you join Pabbly's affiliate program, you can earn a 30% commission on sales of Pabbly products.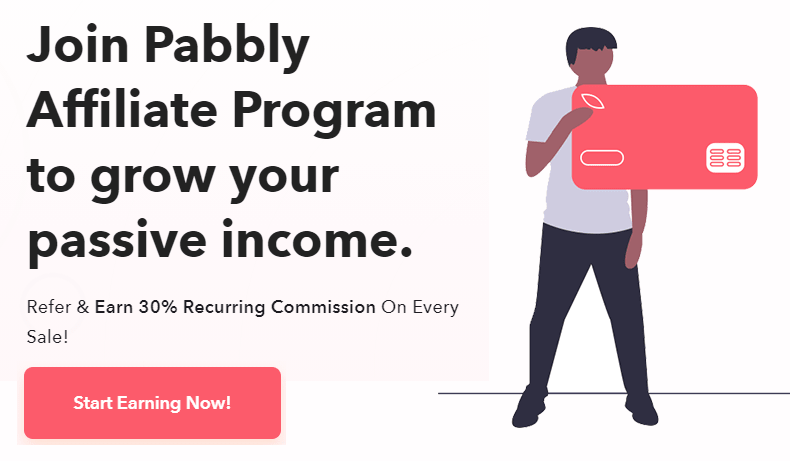 You can also allow other companies to promote your products through the affiliate management system.
Prices and Plans of Pabbly.com
Signing up for Pabbly is free. Your subscription begins with a basic, free plan. You can upgrade it as your business expands by choosing one of Pabbly's 17 tiered subscription plans. With so many options, these plans offer plenty of variety to suit your needs.
They range from $21 per month for the first tier to $2100 per month for tier 17. You can choose to pay monthly, for 12 months, for 24 months, or for 36 months. If you opt for advanced payment, you receive a discount of up to 50% off for purchasing a subscription for 36 months.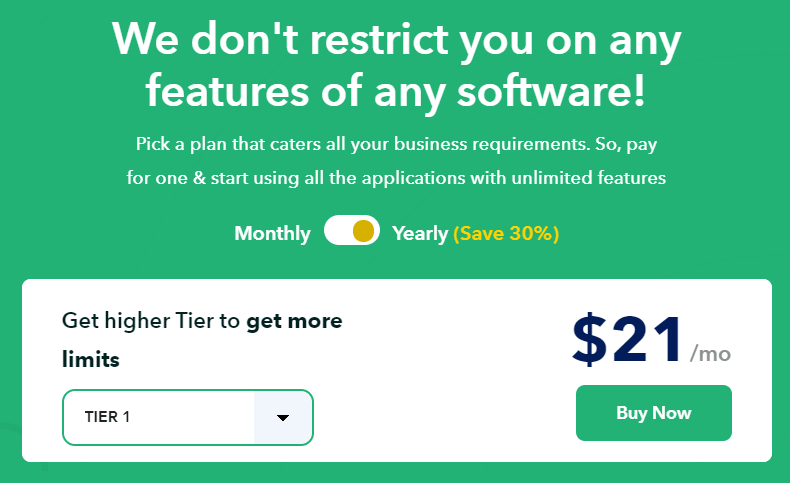 The tiers vary according to the number of subscribers allowed for marketing emails, the number of customers permitted for subscription billing, the number of forms offered, the number of credits provided in email verification, and the number of tasks you can integrate.
You can cancel your subscription at any time. All you have to do is send a Cancel Request email three days before your billing date. You can also upgrade your subscription at any time through your self-service portal. Pabbly has a refund policy, too, as long as you make the request within seven days of your purchase.
Criticism of Pabbly.com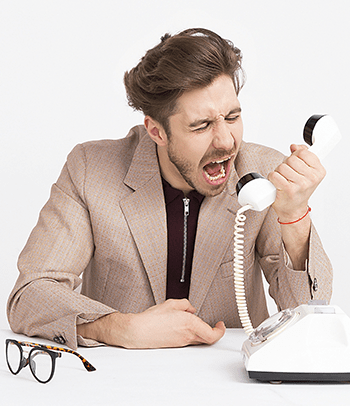 While Pabbly is overall an excellent service, there have been occasional complaints from customers who take issue with the initial set up process and incorporating customizations.
However, the Pabbly customer service team can configure the program for you if you are unable to set it up yourself.
Additionally, there are currently only four payment gateways available, which is slightly limiting.
The only other complaint with Pabbly is that users have also experienced minor sending delays with their emails.
Customer Support
One of Pabbly's most celebrated services is their customer support. There are several ways to contact the support team, including live chat, email, and a Facebook group. You can also use the website contact form, which promises a response within 12 hours.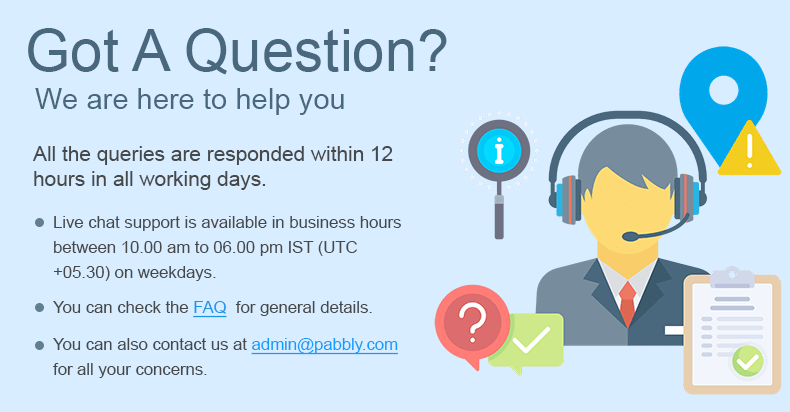 As for customer resources, the Pabbly website has a blog that you can search with keywords or by feature category. You can find tons of tutorial articles and videos covering various aspects of Pabbly's services, which will help you with set up and with common problems. The FAQ page is another informative resource for general questions.
If you have any suggestions or feedback for the Pabbly team, you can use their website form to send in your thoughts.
With all of these contact options and resources, reaching the Pabbly team is quick and straightforward. In many cases, customers receive immediate assistance via live chat.
Final Thoughts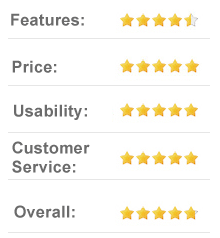 Pabbly.com offers customers business management software that's both easy to use and to understand. They specialize in assisting your company with email marketing, subscription billing, form building, and email verification. All of these services minimize the amount of time you spend on menial tasks, so you can focus on expanding your business.
With a vast array of features, it's a surprise that Pabbly subscriptions come at such an affordable price. There's a free option that allows you to get a feel for the software and how it can help you. When you're ready to upgrade, you can choose from one of 17 tiers. You can keep upgrading to accommodate the needs of your business as it grows.
Pabbly's customer support is always ready and usually responds within 12 hours of a request. Even though some customers have reported issues with the initial set up of the software, along with occasional sending delays, the support staff helps solve any problems. There are also tons of customer resources on Pabbly.com, including tutorials and FAQs.
If you sell services or subscriptions online, Pabbly.com is an obvious choice for managing your business's finances. You can automate billing and payment to save you time, plus you can create any necessary forms you need and embed them on your website. Overall, Pabbly provides users with clean software that helps them optimize their business.