Parallels.com is a valuable resource for business owners and individuals alike. Keep reading for a comprehensive review of the website.
What is Parallels.com?
Parallels is a company that works with educators, businesses, organizations, and individuals to produce better learning and working environments for all. They specialize in cross-platform solutions, helping individual people and businesses access their applications and files to use on any device or operating system.
A Microsoft Gold partner, Parallels has worked alongside Microsoft for over 10 years and continues to work with the company to provide customers with the best products possible.
Parallels have offices in North America, Europe, Australia, and Asia. In 2018, the company joined the software company Corel Corporation and now stands alongside a number of innovative brands like MindManager, WinZip, and CorelDRAW.
The company prides itself on being a simple and cost-effective way for people to use their applications and access their files no matter where they are.
What Software Does Parallels Offer?
Parallels.com offers solutions across multiple different computer platforms. This includes several options depending on the device you have.
Parallels Desktop for Mac
Parallels Desktop for Mac helps users run Windows on Mac without the need to reboot.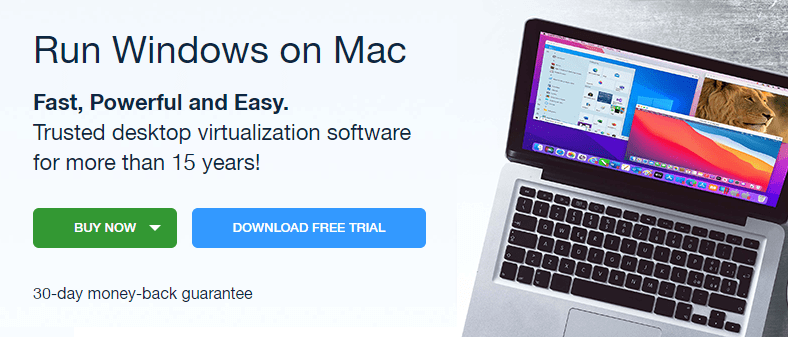 Parallels Remote Application Server (RAS)
This software offers secure access to various applications and desktops on any device.
Parallels Desktop for Chrome OS
Parallels Desktop for Chrome OS lets users run Windows applications like Microsoft Office on Chrome devices. Use this service seamlessly both online and offline.
Parallels Toolbox for Mac and Windows
This software serves both macOS and Windows 10 with more than 30 different tools to choose from.
Parallels Access
Parallels access gives its users the ability to use applications, files, and computers from any place. It also allows users to use traditional desktop applications like they were for mobile devices.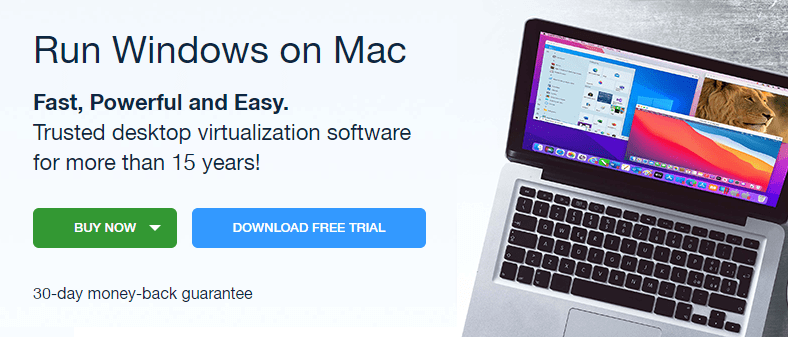 Top Features & Reasons to Join Parallels
There are many compelling reasons to join Parallels.com. Listed below are the top five.
Speed and Performance
One of the top reasons to join Parallels is due to its high speed in testing. Booting up Windows on your Mac or Chrome desktop takes no time at all, starting up in less than 30 seconds.
The multiple display modes Parallels offers also work with incredible speed, never slowing down your Mac or Chrome computer.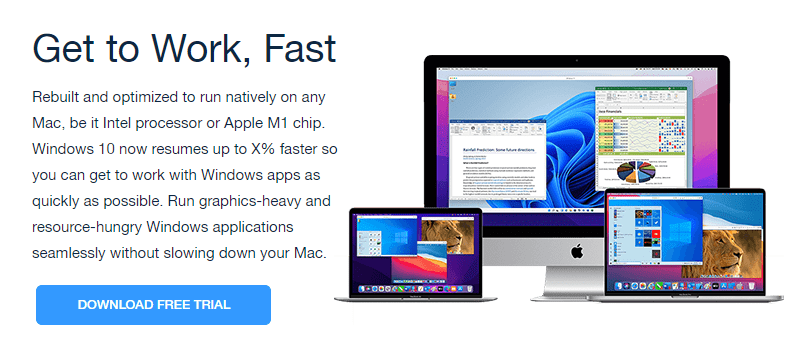 Windows applications such as Microsoft Office, Visual Studio, MetaTrader, and many more run smoothly with peak performance.
Parallels speed and performance also lends themselves outside of work-related tasks, providing users with the option to play Windows-only computer games on their Mac or Chrome.
Incredible Virtualization
Parallels is an excellent choice for businesses and individuals who use Macs, notably because of its seamless virtualization. This software is exceptional for those who need to run Windows on an Apple computer.
It is incredibly reliable, fast, and user-friendly, even for those with minimal technical experience. Parallels software allows its users to run thousands of Windows-based apps on their Mac without compromising performance ability.
Easy Set-Up
Parallels Desktop software has a simple set-up process.
Once you download the software onto your computer, Parallels Desktop will automatically prompt you with what you need to start running Windows on your device.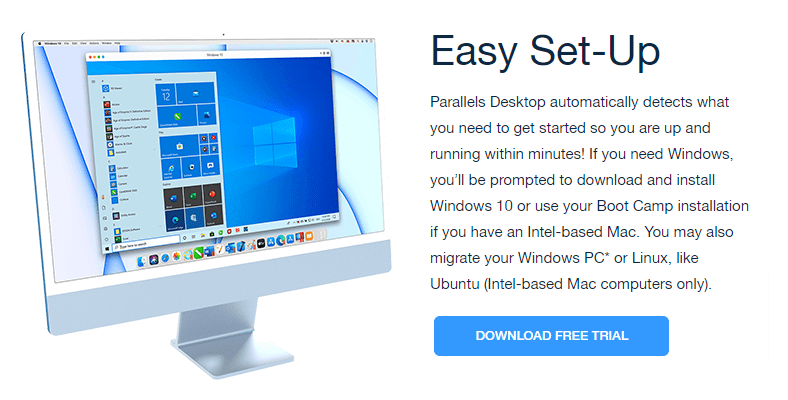 After you download the set-up file from the Parallels website, a prompt will tell you to download and install Windows 10 if you have not already. Downloading should take a few minutes at most.
After installing Windows 10, you are ready to start using it just as you normally would. It is really that easy!
Accessibility Wherever, Whenever
Another great feature of Parallels Desktop is that you have access to Windows-based files and applications at any time and any place.
As long as your device has the software downloaded and you have an internet connection, you can enjoy all of the Parallels.com perks. This accessibility makes using Parallels particularly convenient for small businesses, remote work, and travel.
Seamless Integration
Parallels software offers users impeccable integration between the host system and the virtual guest system. For example, if you purchase Parallels Desktop for Mac, Parallels allows you to drag and drop files between your Mac system host and your Windows host.
Aside from sharing files, the software also allows you to copy and paste images and text between the two applications.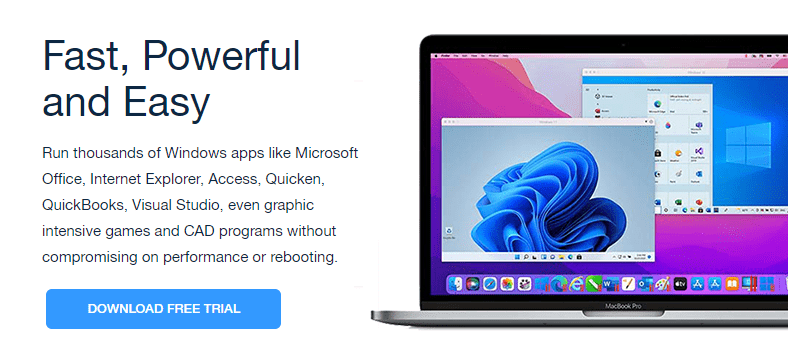 Further, you can run Windows on your computer in three ways.
● Run Windows in a window on your desktop
● Run Windows in full-screen mode
● Run Windows with Parallels Coherence mode. (Coherence mode shows only one Windows application on your desktop at a time, hiding the rest).
With no restarting required, you can use Windows side-by-side with macOS on many of your Mac computer devices including a MacBook, MacBook Pro, iMac, iMac Pro, Mac mini, or Mac Pro.
How Much Does A Parallels Desktop Subscription Cost?
While Parallels Desktop does offer a free trial, they do not have a free version of their product. They offer a Standard, Pro, and Business edition of their software.
Standard
Edition
The Standard edition of Parallels Desktop costs $79.99 per year. Students can purchase the Standard edition for $39.99. Parallels recommends this package for home and student use.
The Standard edition is equipped with the following features:
Optimized for macOS Monterey
Downloads and Installs Windows
Seamless Mac/Chrome integration
Use a virtual TPM chip
Free upgrade to the latest version (subscription only)
Premium 24/7 phone and email support (subscription only)
8GB VRAM
4 VCPUS
Pro
Edition
Parallels advertise the Pro edition as their most popular choice. The Pro edition costs $99.99 per year, and the company offers it alongside a free 14-day trial.
The Pro edition is equipped with all of the Standard Edition features plus:
Unlink a linked clone to a new VM
Improved Microsoft Visual Studio plug-in
Free upgrades to new versions
Automate with CLI tools
Integrations with Vagrant/Docker/Packer/Minikube
Debug, dump VM or start an SSH session from the menu
128GB VRAM
32 vCPUs
Premium 24/7 phone and email support
Business
Edition
The Business edition costs $99.99 per year.
This edition comes with all the Standard and Pro edition features plus:
Enable employees to download pre-configured Windows to their Mac/Chrome
Universal binary for single mass deployment to all Mac/Chrome computers
Centralized administration and management
Parallels.com Customer Support
The Parallels.com poignant customer service team sets this service apart from competitors.
Parallels.com provides its users with 24/7 customer support through several different options — telephone, email, chat, and social media applications such as Facebook and Twitter. Simply select the product you need assistance with on their customer support page, then fill out a form.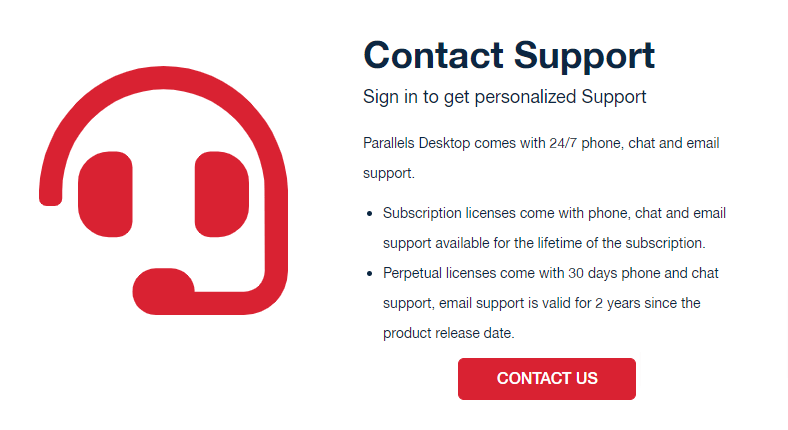 The company also has a support forum where you can post your questions and receive answers from the Parallels community.
Further, Parallels runs a blog that offers users some electronic support and updates on the latest releases and electronic-based tips and tricks. The Parallels blog is a quality resource if you are not necessarily having problems with the software, but you enjoy learning more about technology.
Parallels Desktop Licenses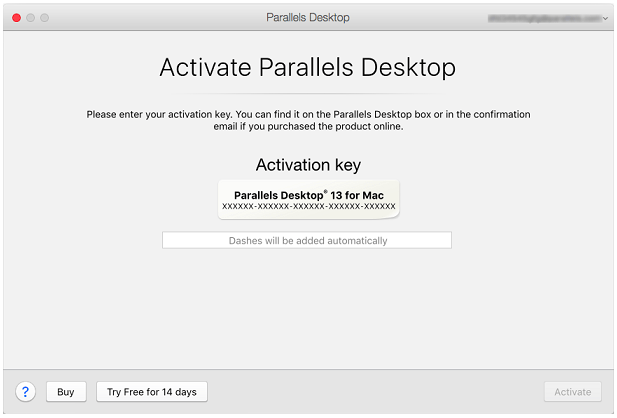 Parallels.com does have a User License Agreement. The agreement states that you can only obtain and use one copy of your purchased software. A license key activates this software. Use this Parallels Desktop license only to activate the software on one computer at a time. If you wish to use the software on multiple computers, you must purchase multiple licenses.
To read more about the Parallels End User License Agreement, click here.
Parallels Desktop Pros and Cons
Now that we have discussed the Parallels.com features and prices, here is a quick list summarizing the pros and cons of the software.
Pros
Excellent customer service
Easy to set-up
Desktop versions are especially useful for Mac users
Free trial available
Software runs seamlessly
Cons
No free version besides the free trial
User interface can be confusing at first
Final Thoughts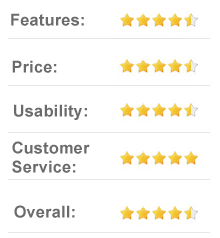 Ultimately, Parallels Desktop is a fantastic option as software for running Windows, notably for Mac users.
While it can be pricey, especially if you need the software for multiple devices, Parallels desktop is efficient and reliable. It allows users to multitask in different systems while remaining productive.
There are drawbacks to Parallels Desktop, like the price and initially confusing interface. However, the positives heavily outweigh the negatives, and anyone looking to access Windows-based perks on a Mac or Chrome should consider this product.