Bitcoin has come a long way since its shadowy beginnings in 2009. After a spike in the value of cryptocurrency, many online trading platforms popped up advertising for users to directly buy and sell bitcoin on their marketplace.
One of the most popular bitcoin trading websites is Paxful. Users want a convenient, reliable platform for trading cryptocurrency, so it's no surprise that many people take advantage of Paxful's sleek interface and various payment options.
But what is Paxful, and is it safe to buy and sell bitcoin on this site? Let's take a look at the platform's background, the different features it offers, and discover any hidden fees and disclaimers you should know before making a purchase.
About Paxful
Paxful is a cryptocurrency exchange platform created in 2015. Its Delaware-based founders, Ray Youssef and Arthur Schabak, wanted to create a Peer-to-Peer (P2P) exchange site that was simple and user-friendly while allowing its anonymous buyers and sellers to make direct transactions on their terms.
The company first grabbed worldwide attention when Backpage users flocked to Paxful as a payment method. After Visa and MasterCard banned transactions on the controversial sex worker platform, Paxful offered its payment processing service so that the site's users could pay with bitcoin instead.
Today, Paxful has expanded into offices around the world with hundreds of employees. Describing their product as a marketplace similar to eBay, the founders explained to PR Newswire that they wanted to encourage first-time buyers to get into cryptocurrency and grow their wealth.
With over 300 ways to pay and service in hundreds of countries, Paxful has built its reputation as a large, decentralized market that avoids many of the restrictions that hamper other crypto trading platforms.
Paxful's Top Features
Paxful's overall mission is to act as the "Uber of Bitcoin." It's a platform for P2P trading between sellers who set their prices and buyers who can pay for Bitcoin with almost any form of currency. The users have control over the sale and communicate directly to agree on a deal, while the website facilitates the trade.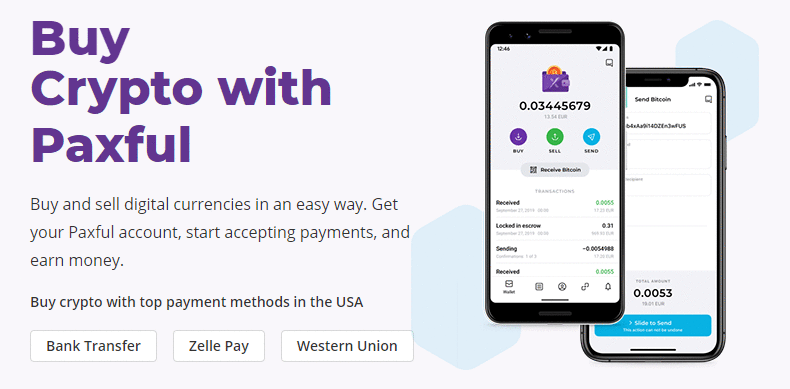 To smooth and secure the trading process, users can take advantage of several features. Here are the main basic functions of Paxful, including its built-in steps for preventing scams during transactions.
Buying and Selling Bitcoin
There are two ways to trade Bitcoin on Paxful. You can visit the website to find a simple, easy to navigate platform for a P2P transaction. Use the stripped-down form to create an account, select a currency from the drop-down list, and enter the amount of bitcoin you'd like to purchase.
The other option is Paxful's virtual kiosk, a payment processing widget that you can embed into your website. Sellers can earn a 2% commission on bitcoin sold through the virtual kiosk.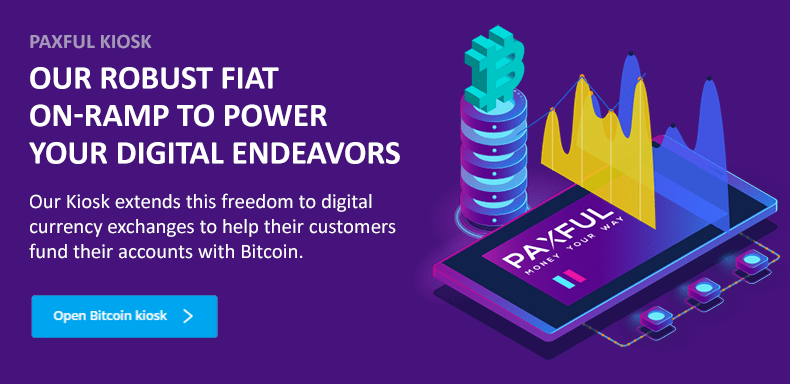 For a limited time after the new widget's 2017 launch, the company gave away ten free bitcoins to users who made at least one sale through the kiosk.
Once you create an account, Paxful sets you up with a free bitcoin wallet where you can store the cryptocurrency you've purchased. From here, you can trade the bitcoin for products elsewhere or use the marketplace to turn it back into cash.
Escrow
Once you've found a user who agrees with your terms and wants to trade, Paxful uses an escrow account to ensure that the transaction is secure.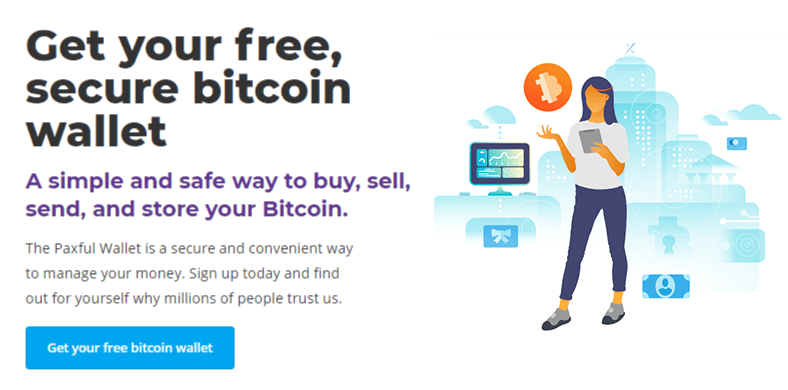 When a seller accepts a buyer's offer, the promised amount of bitcoin is moved automatically from the seller's wallet to an escrow. At this point, the seller can't cancel the sale. It stays there until the buyer pays the agreed sum in their preferred currency, and both parties mark the trade complete. Of course, if the buyer doesn't put up the payment quickly, Paxful will return the bitcoin to the vendor's wallet.
In case of a dispute, Paxful provides further options for working out disagreements between buyers and sellers. In most situations, moderators from Paxful will look at a disputed transaction's details and determine which party should receive the bitcoin.
Internal Reputation System
In addition to the escrow feature, Paxful tries to reduce scamming and theft by having users rate their experience after making a transaction. They can provide feedback on the seller's response time and the overall success of the trade. Vendors who receive excellent ratings in these departments can apply to become verified with the site.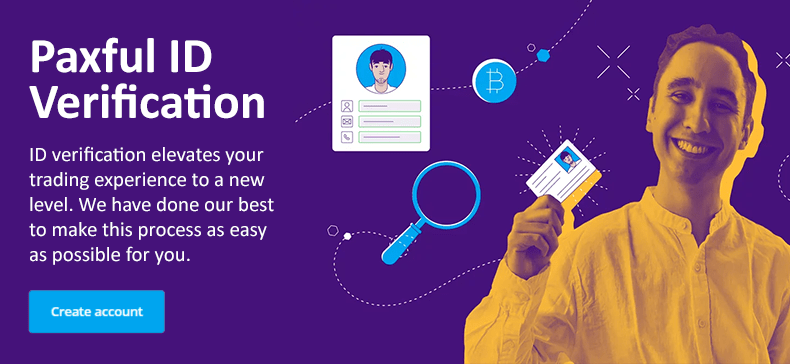 While Paxful verification is only available to users who live in the US, Canada, Australia, and Europe, it gives a helpful boost to sellers with a high success score. Buyers can use the verification and ratings to make a judgment of the vendor before purchasing from them. They can also directly message vendors and chat with them to establish trust.
This rating and reputation system also helps Paxful's moderators find and remove scammers from the platform.
Accepted Currency
Paxful recognizes over 300 forms of currency for bitcoin trade. These convenient payment options make them stand out from other websites, which typically only accept fiat money. Some of the most popular payment methods on Paxful include:
Paypal
Gift cards
Credit or debit cards
Apple pay
Moneygram or western union
Wire transfers
Cash deposits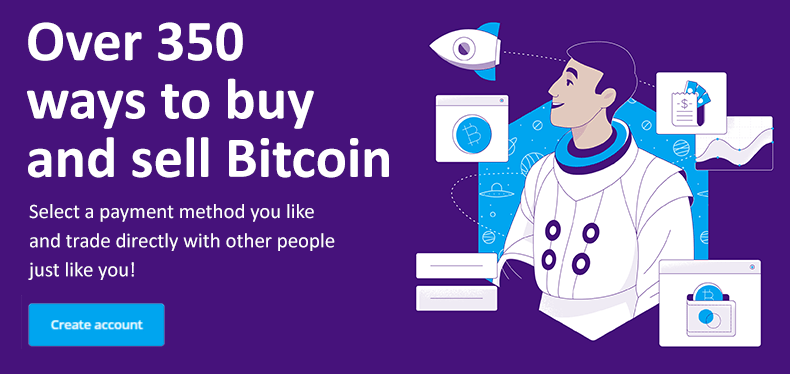 While buyers can put up nearly any form of currency to pay for their crypto bucks, Paxful vendors can only sell bitcoin. However, they may raise their product's price to make up for some of their expenses and fees.
Unlike some P2P bitcoin marketplaces, Paxful supports users in nearly every geographic region. Users can access the market from any country, except for a minority of nations where the site is banned. In Cuba, Venezuela, North Korea, and several Middle Eastern and African nations, users cannot legally trade on Paxful.
Paxful Pricing and Fees
Buyers do not pay a fee when purchasing bitcoin. The lack of hidden costs can make Paxful a very attractive marketplace at first, but buyers should keep in mind that each seller can set their price point and the exchange rate for different currency forms. It's not unheard of for some exchange rates to work out to twice the bitcoin market value.
Sellers, on the other hand, pay a 1% fee to Paxful for every transaction. This fee comes out automatically along with the bitcoin that gets transferred to the escrow wallet.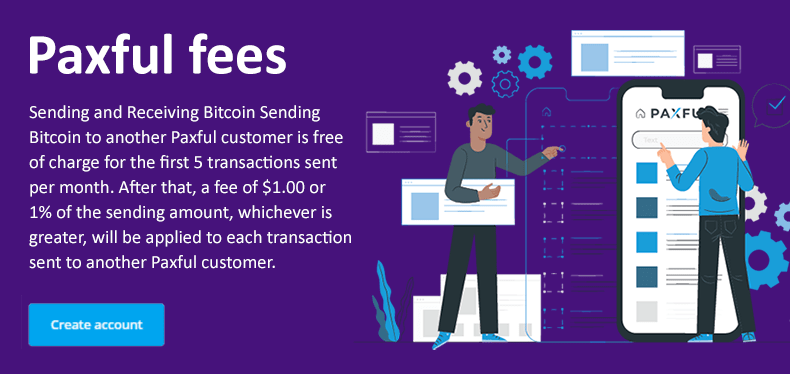 The seller is also responsible for paying a bitcoin network fee, which goes to bitcoin miners. The exact amount of the network fee will fluctuate depending on inflation.
There are buying limits in place for Paxful users, who must give up some anonymity depending on their country of origin and purchase quantity. For example, US-based users must verify their email, phone number, ID, and home address to do any trading on Paxful. Canadian and EU users must verify this information to withdraw funds from the website.
Paxful outlines these buying limits for all users:
Up to $1,000: email and phone verification
Up to $10,000: email, phone, and ID verification
Up to $50,000: email, phone, ID, and home address verification
Over $50,000: all of the above verification with enhanced due diligence
Paxful Customer Support
Overall, this bitcoin trading platform is very responsive to its users. With over 200 employees across the world, Paxful makes an effort to quickly moderate the site and respond to customer complaints.
You'll find a Help section with a "live" 24/7 chatbox on the site's home page. The chat isn't actually live; it takes an average of 10 minutes to hear back from a representative. Many questions go unanswered for even longer, but you should expect to get an email back within 24-48 hours at the most.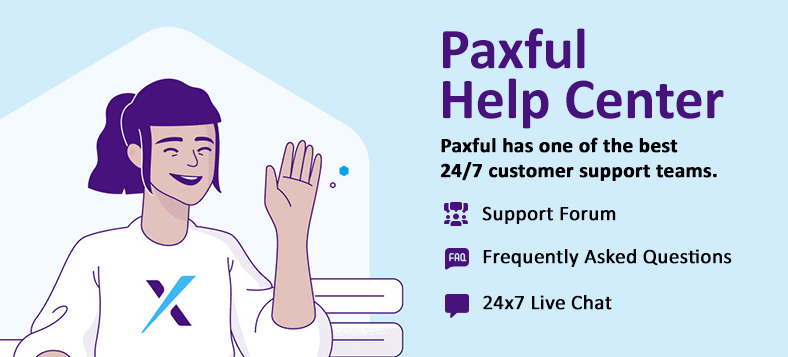 If the chat doesn't work for you, try posting on Paxful's support forum, where most users get an email response within a few hours.
For most general questions, Paxful's FAQ attempts to outline basic information and advice for typical site issues. The company is also fairly active on social media and will respond to comments and posts on its Facebook and Twitter platforms. But don't forget–your comments are public on these websites!
Like we've covered above, Paxful also moderates disputes between merchants and customers. If you disagree over a transaction, you can expect a human moderator to look at your case's details and help resolve the situation fairly.
Final Thoughts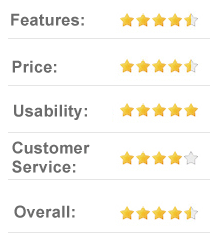 Paxful sets out to streamline the bitcoin trading experience on a convenient, intuitive website. You're free to roam the platform in search of the best deals on the market, and you'll have your pick of whatever payment method you prefer.
Because of the site's reputation system, users get some help judging whether a bitcoin seller is legit. It's helpful to read reviews from other customers and check whether the user is verified. It's always possible for some scammers to slip past the moderation team. As with any online sales platform, you should use caution and common sense when making transactions.
The lack of buyer fees makes Paxful a great choice, as long as you keep an eye on the exchange rate for the currency you're using. Overall, a savvy crypto trader should have no problem surfing this website for a great deal on bitcoin.