Customers looking for the right CRM may find that PipeDrive has everything they need. It's a deal-driven CRM that handles both account management as well as various marketing needs.
Let's take a look at this popular CRM to find out if this is the right option for you.
About Pipedrive
PipeDrive was founded in 2010 by co-founders looking to create a proactive CRM suite. Instead of focusing solely on results numbers, it shifts the focus to activities — helping businesses connect actions to results.
The CRM makes scheduling and tracking tasks much more simple so that teams always know what's coming down the pipeline. It focuses on ensuring that customer relationships are at the forefront and that teams can nurture those relationships more effectively.
The tool is unique because it caters to sales teams specifically, putting their needs first in an activity-based system. This design is a streamlined, easy to use tool with everything right at a sales team's fingertips.
PipeDrive Features
The deal-driven design puts sales first. It focuses on the activities that produce results instead of twisting around with complicated features that don't measure or track these results-producing activities.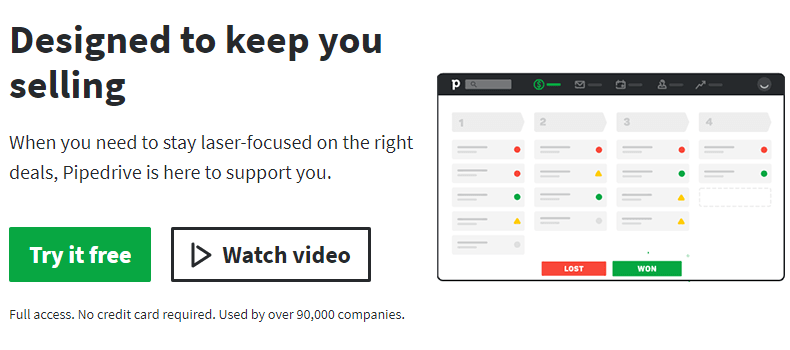 It allows teams to visualize the sales process from start to finish. As more organizations move towards Agile development, this tool brings those lean principles into the marketing and sales department, allowing organizations to pivot quickly.
Real-time insights give teams full communications advantages and provide an intuitive user interface. Teams currently dealing with clunky legacy systems will appreciate the ease of use.
Lead Management
The software visualizes sales through endlessly customizable pipelines in a drag and drop format. A chatbot function integrates with these visualizations to qualify new leads and automate booking.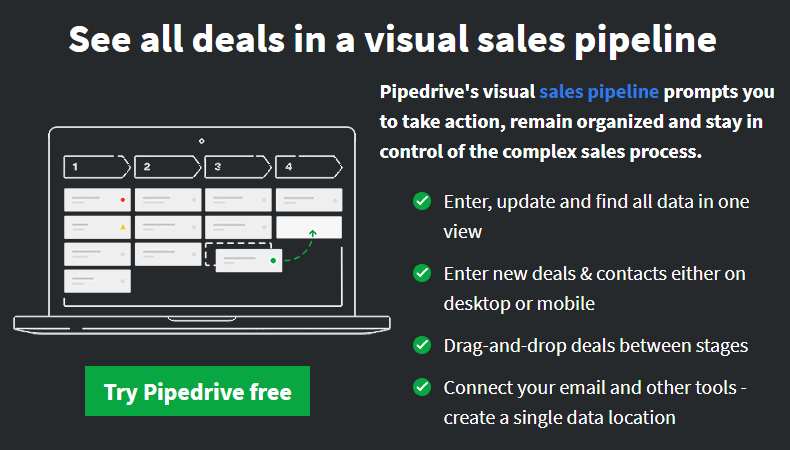 The tool makes it simple for leads to communicate through web bookings and puts your sales team back on higher-order tasks. Switching from another CRM is straightforward, as is creating product and service catalogs.
Communications
Email can be a downright terrible project management tool. But PipeDrive puts communications in one place, so your teams never scramble to find an email, agreement, or suggestion again. It also puts call history in the same feed.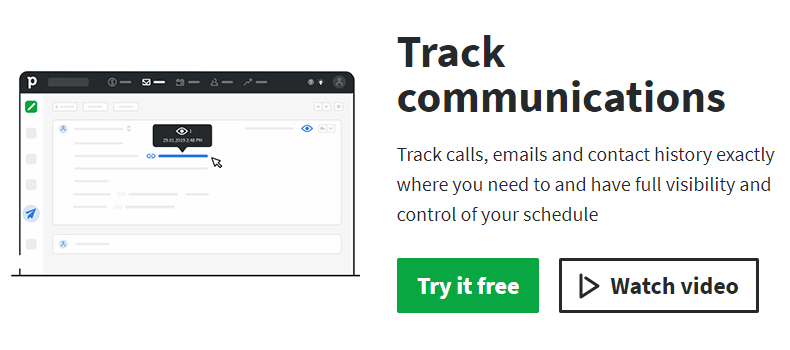 It offers unlimited database entries and automates email linking to the appropriate contracts. Teams can also make calls directly from the web.
Business Automation
Automation separates overloaded teams from efficient ones. The software automates many mundane administrative tasks, including ones you never thought possible. AI sales mentorship improves performance, and automated workflows ensure everyone is on target.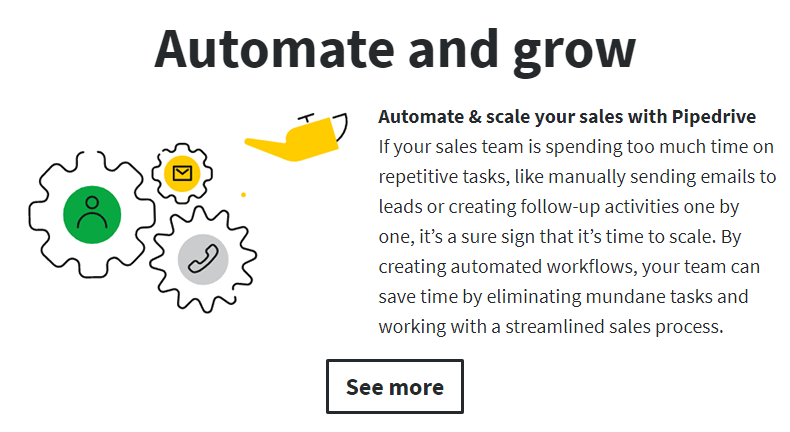 It also helps find relevant contact data as you proceed through your sales leads. Notifications are automatic. Your contracts are simpler to manage, and you may even close deals faster.
Reports and Insights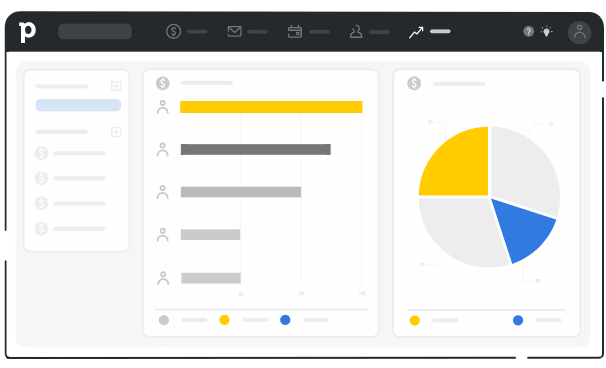 A big plus of PipeDrive is the reports visualization. You have total freedom to customize your reports for a variety of insights, as well as share those reports with those who need to know.
Dashboards are interactive, and your most important KPIs are in one place. You can set smart goals and track them through real-time metrics and a priority on transparency. Set and assign both team and individual goals and integrate with other programs using open APIs.
Mobile Apps and Integrations
Most sales teams are mobile now, so your software is just as easily managed on multiple platforms. Use it on all your sales teams' devices and leave nothing unconnected.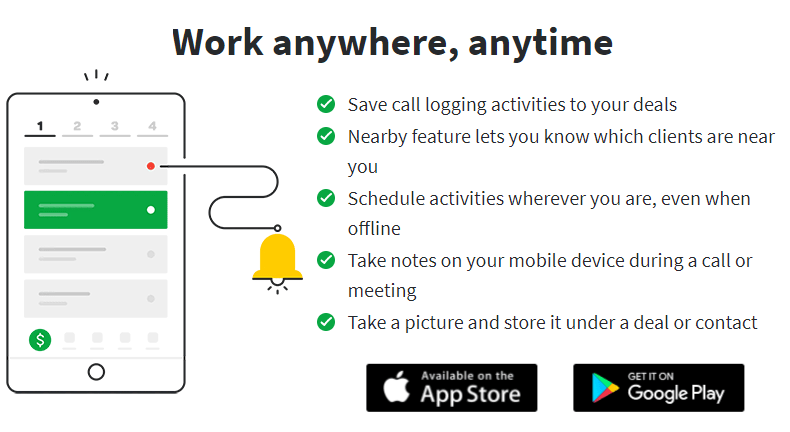 It offers native apps for both Android and iOS devices with optimized controls and easy to read reports. Everything updates in real-time, and notifications come through regardless of device. Stay focused and stay informed.
The software integrates with standard business solutions, including:
plus over 200 other apps and services.
Security and Privacy
PipeDrive gives you full customization for user data and assigning access based on a variety of conditions. It provides user access and device logs for tracking access and audit logs based on that data.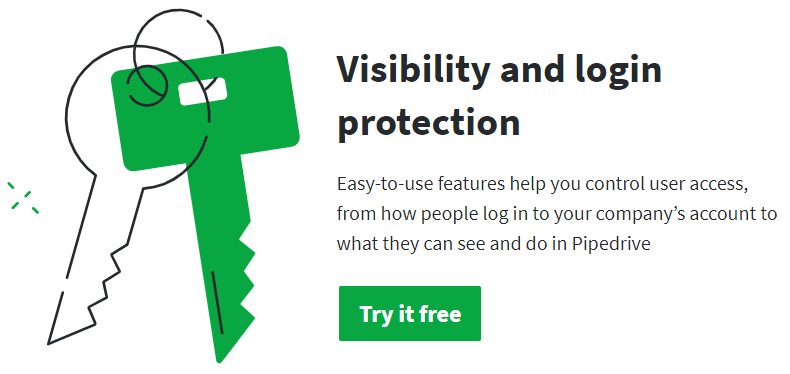 It offers smart risk alerts, sending notifications with red flags, and helping you manage your sensitive data more efficiently. It bases these notifications on your customized settings, so you're never in the dark about who sees what.
Hosting is also securely done through the cloud with state of the art encryption for both data at rest and active data. Plus, with daily backups to the cloud, you never worry about downtime or losing data in error.
Customer Support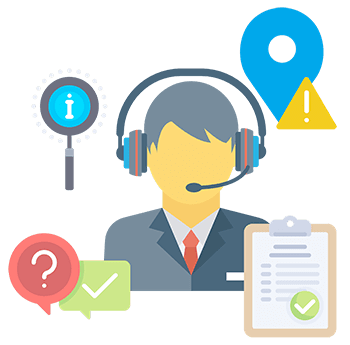 PipeDrive claims a customer support response in 60 seconds or less. Teams with agile operations can expect results quickly, and there's never a time when customer service isn't available.
PipeDrive supports customers through the onboarding and customization process, can help prevent downtime, and offers update support as new features roll out.
They're highly rated in attentiveness and knowledge, helping around 90,000 companies worldwide.
PipeDrive CRM Pricing
PipeDrive uses a tier method with four different tiers of service.
Essential Tier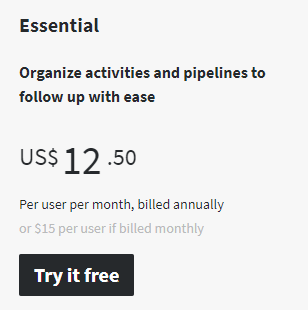 $12.50 per user per month with annual billing or $15 month to month, allowing users to organize and build tiers with automated communications.
PipeDrive branded web forms
customizable fields
contact and deal management
Merge duplicate data
Sales assist
Email inbox
and a few more options
Advanced Tier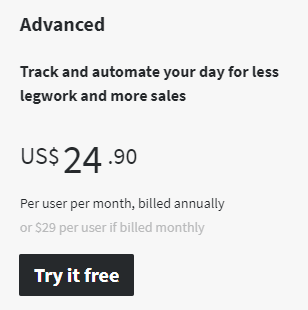 $24.90 per user per month when billed annually or $29 month to month, allowing users to track and automate actions with more robust features.
Unbranded webforms
30 different workflows
Two-way email sync
Email open and tracking
One live dashboard
Two sets of advanced user permissions
and other options including everything from the Essential Tier
Professional Tier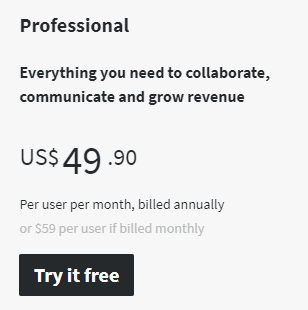 $49.90 per user per month when billed annually or $59 billed month to month, allowing full customization, revenue forecasting, and growth tools.
60 different workflows
Team management tools
Group emailing
Advanced meeting scheduler
Unlimited live dashboards
Team reports and goals
Customizable dashboards
and other options including everything from the Essential and Advanced Tiers
Enterprise Tier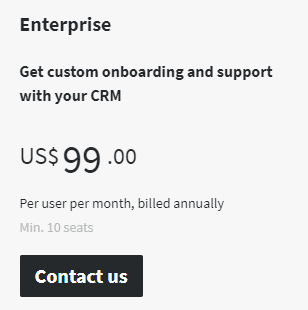 For enterprise solutions, this full-service CRM is a robust tool giving you unlimited customization and team reporting options.
$99 per user per month billed annually. No month to month options, and there is a ten-seat minimum.
100 workflow automations
Unlimited live dashboards
Unlimited user permissions
24/7 customer phone support plus chat
plus everything from all the other tiers
Leadbooster Add-on
For $32.50 per company per month when billed annually or $39 per company month to month, you can add web visitor capture and lead automation. You engage through instant, chatbot based responses helping to book meetings and nurture live leads.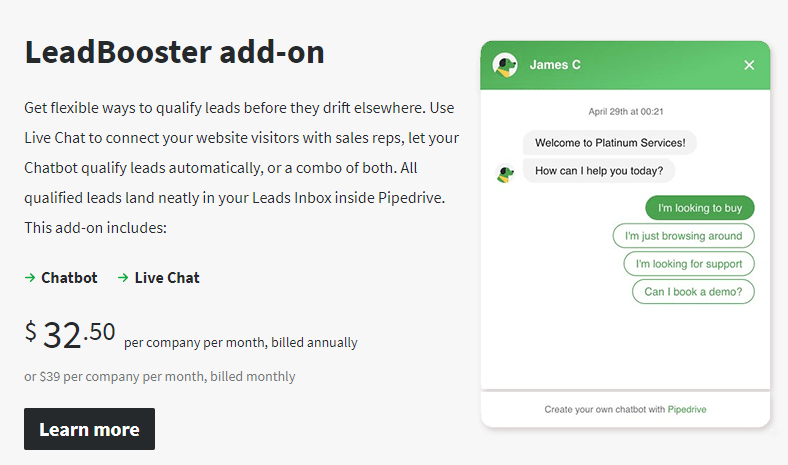 PipeDrive Benefits
PipeDrive CRM pushes actions first, allowing sales teams to set and track goals easily. Activity-based tracking provides insights into what's working for the company and what isn't. With customizable workflows, teams can track movements and stick with what works.
The simplified user interface is a fresh welcome from clunky CRMs of the past. Dashboards are easy to navigate and require only minimal training to get up and running. Chat support for all tiers helps answer questions quickly.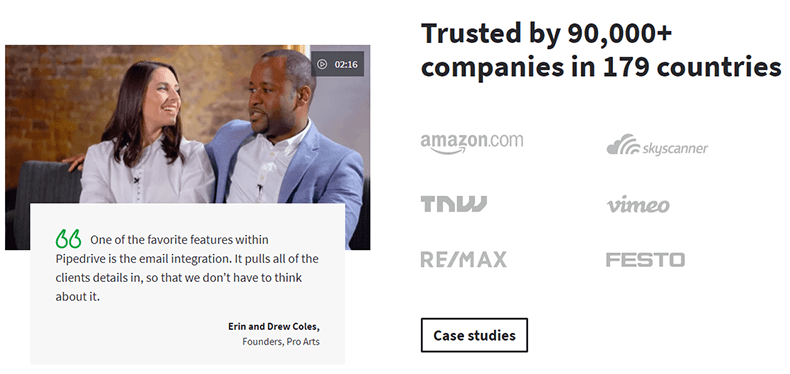 The customization options won us over because they allow different sales teams to decide what really matters. You track your goals and KPIs right from the system and provide customized user permissions.
As your teams track successes and failures, these dashboard views give insights into what's going on. They make it easier for organizations to see what's working and build smarter goals into future quarters.
One of the best features is also the most simple. Next to each deal is a little icon that tells you at a glance if there are upcoming activities or deadlines due on that particular deal — simple, and keeps you from dropping the ball.
PipeDrive Criticisms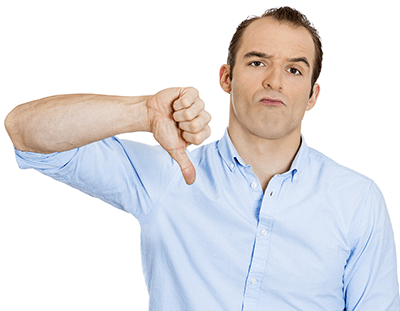 One of the biggest criticisms customers have of PipeDrive is the price. It's still a little on the high end without offering the full suite of features we usually like to see. PipeDrive helps customers mitigate this by providing two months free with annual billing, but month to month users may feel frustrated.
Also, it has a weak integration with LinkedIn, which is surprising. LinkedIn remains a valuable tool for lead generation and nurturing. Integration with this platform would ease efforts and add a new level of efficiency.
Search queries are also a little challenging because the software sometimes doesn't read searches with minor inconsistencies like apostrophes. It's a slight headache, but not something that makes PipeDrive unusable.
Final Thoughts about PipeDrive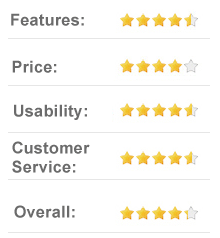 PipeDrive offers a fresh take on the CRM with sales-focused, activity-driven design. It provides customization for a variety of goals and KPIs as well as options for ensuring that data stays secure.
Cloud hosting keeps downtime to a minimum, and chat support is fast. If you run into issues, PipeDrive can resolve them quickly and with minimal fuss in most cases. With excellent app support and native Android and iOS apps, it's easy to maintain notifications and stay on task.
The biggest draw is the simplicity of the UI. It's thoughtfully designed and requires minimal onboarding. Teams get started right away, making this a reliable out-of-the-box solution for new companies or those migrating from clunky legacy systems.