CFDs are complex instruments and come with a high risk of losing money rapidly due to leverage. 81% of retail investor accounts lose money when trading CFDs with this provider. You should consider whether you understand how CFDs work, and whether you can afford to take the high risk of losing your money.
Plus500.com is a global financial technologies firm and online trading platform centered around the international buying and selling of contracts for difference (CFDs). They have recently expanded and diversified their portfolio to also offer Shares and Futures via two brand new platforms – Plus500Invest and TradeSniper.
The company was founded in 2008 and is still headquartered in Haifa, Israel. After a somewhat bumpy start, Plus500 achieved publicly traded status in the Alternative Investment Market of the London Stock Exchange in 2013. The company has grown significantly since 2013 and is now listed on the main London Stock Exchange (LSE).
Since then, the Plus500 app has grown to encompass a user base of nearly 20,000,000 traders worldwide, thanks in no small part to the recent explosion in the popularity of alternative investments and fintech in general.
In this review, we'll be sizing up Plus500s primary services and features and taking an in-depth look at the kind of trading experience it offers its users.
What Is CFD Trading?
CFDs, or contracts for difference, are a trade agreement that reflects the constantly fluctuating values of global financial markets. While CFDs have historically been the province of knowledgeable, high-level traders, they've become an area of special interest for casual and first-time investors in recent years.
CFD trades are based on changes in the projected prices of assets and not the assets themselves. They give traders the chance to speculate on both falling and rising prices of a particular asset – without actually having to own it.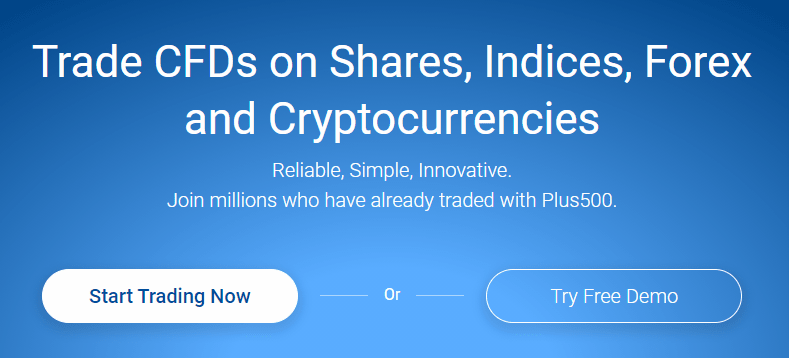 It all boils down to the difference in the asset's opening and closing values.
If the price of an asset goes up, traders who have gained exposure to that asset make a proportionate profit; if the price goes down, they lose an equivalent amount. It's a straightforward, easy-to-understand system that lets ordinary people pick up their devices and begin trading right away.
What's more, CFDs are leveraged, meaning that they allow investors with smaller savings to speculate, thanks to a lower initial amount of capital needed. Leverage magnifies returns, both on the upside and the downside. Traders may claim returns many times greater than their original margin. But it's also possible to lose your entire initial investment. A profitable trade with a leverage ratio of 1:10, for instance, would generate ten times the returns of the initial, unleveraged investment, while a losing one will cost you ten times the initial capital.
Trading Potential
In any CFD trade, gains and losses are calculated using a simple mathematical formula.
Start with the total number of contracts issued on a certain position, also known as the "deal size," and multiply it by the individual value of each contract. Then, multiply that number by the point difference in the asset's opening and closing values to determine what the trade has earned or cost you.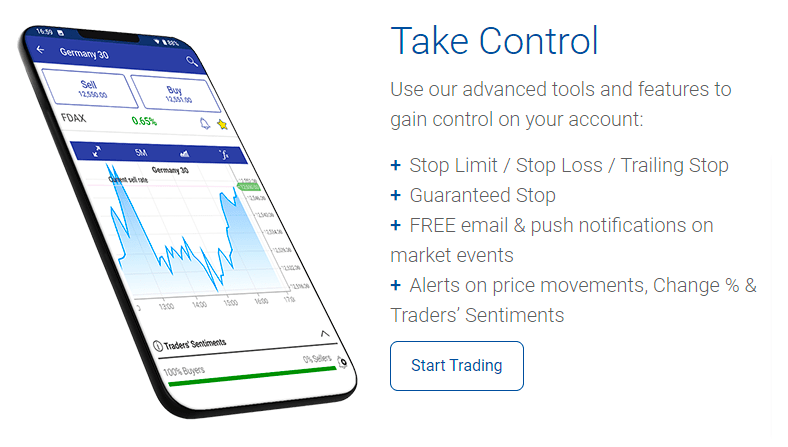 It bears repeating that trading with Plus500 doesn't give you ownership of the underlying asset you're dealing in. What you're trading is essentially a proxy representing the worth of a given instrument at the time of sale or purchase.
Legality & Availability
As of Q2 of 2021, Plus500 is off-limits to U.S. users, as trading contracts for difference in the United States is expressly forbidden by both the CFTC and SEC. This will likely remain the case unless there's some unexpected and sweeping reform to American securities law in the not-too-distant future. If you're interested in trying out the service for yourself, but live in the U.S., you can still take advantage of trading futures via Plus500Futures / TradeSniper.
Standout Features of the Plus500 App
Like other trading platforms, Plus500 allows users to buy and sell various assets via CFDs according to estimated values, market trends, and personal interests. Thanks to their two new platforms – Plus500Invest and TradeSniper – they also offer Shares and Futures.
Currently, Plus500 users have the option to trade seven different categories of in-demand asset types (referred to as "instruments" in the Plus500 infrastructure): indices, foreign exchange (forex), commodities, cryptocurrency, shares, options, and exchange-traded funds (ETFs). Please note cryptocurrency availability is subject to regulation.
One of Plus500's biggest draws is that it makes acquiring and discarding assets as simple as pressing a couple of buttons.
When you find an attractive option that you want to add to your portfolio, all you have to do is select it and enter an amount to set the size of your position. With an additional tap or two, you can add instruments to your "Favorites" list for more efficient tracking or create alerts to make sure you receive important notifications about price changes and other crucial developments.
The platform also has '+Insights' tool for users that provides actionable insights based on Big Data, offering a real glimpse into the wisdom of the masses. It allows users to explore data such as "most bought", "most sold", "most profit making positions", as well as "how popular is this instrument?".
The ability to place stop orders is another helpful feature that many users—especially more conservative ones—will undoubtedly get a lot of use.
Guaranteed stops automatically close your position or offload a particular instrument when it reaches a predetermined profit or loss percentage, giving you a greater degree of control over each trade and protecting you from catastrophic losses resulting from unstable market conditions.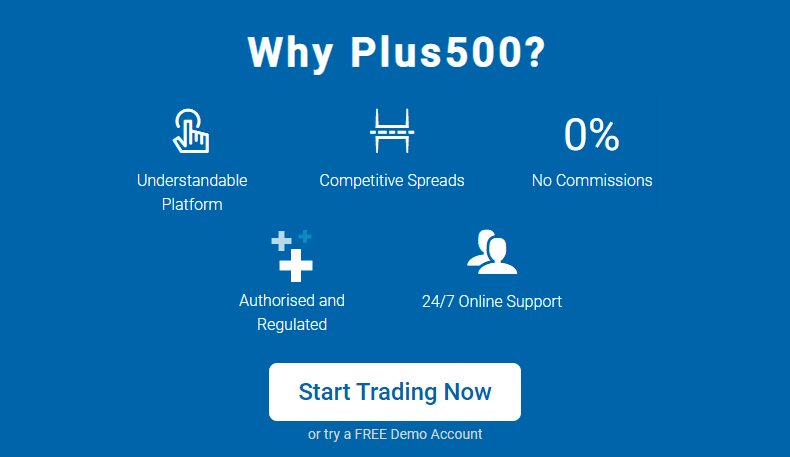 Due to the volatility and risk associated with CFD trading, trading with Plus500 is only suitable for experienced traders. Novices can take advantage of their free, unlimited demo to get acquainted with the platform.
The Plus500 app is available for download on both iOS and Android devices. Web-based users can also keep tabs on their trades via the built-in browser hub on the company's website.
Charges & Fees
Many of Plus500's useful tools, features, and services are totally free. This includes opening and closing trades, accessing advanced diagnostics, receiving real-time quotes, and authorizing deposits and withdrawals.
How is it that Plus500 can afford to do this? They make their money by claiming a portion of the "spread" of each trade made through their app. In other words, the difference between the bid and ask prices of the trade in question.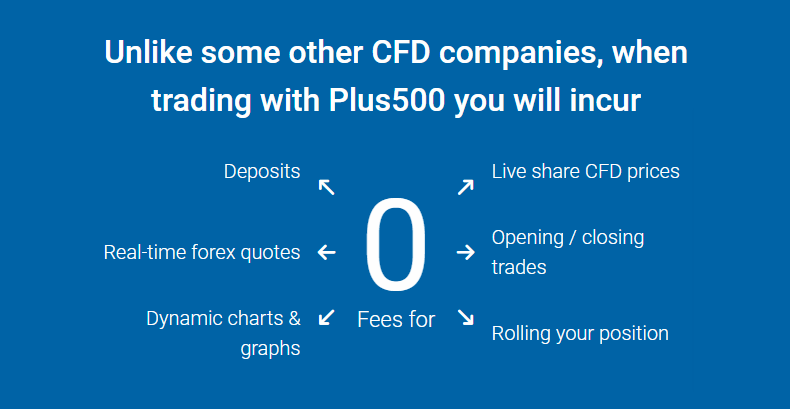 It may sound dubious to those who are just getting their feet wet in the waters of fintech, but it's a common, above-board practice that enables the company to turn a profit while also keeping costs down as much as possible for users.
However, some additional fees do apply. These fees uniformly affect all traders across the board and are spelled out quite clearly on the company's website. For example, you can expect a slightly wider spread on functions like overnight funding, currency conversion, and guaranteed stop orders.
Plus500 is also one of the few companies that charge users for prolonged periods of inactivity. The logic behind this is if you're asleep at the wheel, you're occupying coveted positions that someone else could take advantage of.
After three months of uninterrupted absence from the app, you'll get slapped with a recurring charge of 10 USD per month until you log back in and resume trading.
Newcomers to the app can avail themselves of a free demo account, which provides unlimited access to Plus500's full range of trading tools at no cost.
The catch? None of the actions you perform through your demo account are backed by real money. Therefore, you won't be enriched by successful trades. To actually start trading, you'll need to provide your detailed financial information and put up the minimum buy-in capital of 100 USD.
Regulation & Licenses
Plus500 is fully regulated in three tier-1 jurisdictions and four tier-2 jurisdictions. In other words, it offers users a relatively low-risk online trading experience ("relatively" because there's always some risk involved in investing).
The company also holds licenses in eight of the countries in which it operates, including the UK's Financial Conduct Authority (FCA license number; FRN 509909), the Australian Securities and Investments Commission (ASIC), the Financial Markets Authority of New Zealand (FMA), the Israel Securities Authority (ISA), and the Monetary Authority of Singapore (MAS).
Generally speaking, the more licenses a broker has, the more legitimate you can assume it to be. Plus500 enjoys a solid reputation as a trustworthy broker among both casual traders and major global financial authorities.
Customer Support
Plus500 offers round-the-clock online support in the form of an extensive Frequently Asked Questions section, a direct-contact mailform, Live chat and WhatsApp – all of which is accessed from the company's website.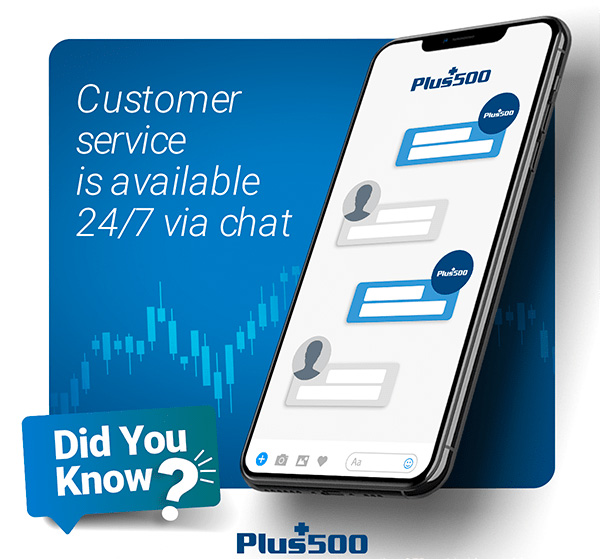 The many FAQ entries contain detailed answers for some of the most common queries related to the Plus500 app. Here, you'll find helpful info on opening and verifying an account, linking your financial institution, choosing from among a diversity of instruments, and depositing and withdrawing money. There are also blurbs outlining the company's regulation status and fee policies, which are good things to have out in the open.
If you can't find what you're looking for in the FAQ, you also have the option of sharing your questions or concerns using the included mailform. Plus500 pledges to assist users "in any matter," and their reps appear to be pretty good about responding to messages within about 24 hours.
At present, there's no way to contact Plus500's customer service department via phone, but the aforementioned avenues should be sufficient for addressing most sorts of issues that are likely to pop up in the course of routine use.
Final Thoughts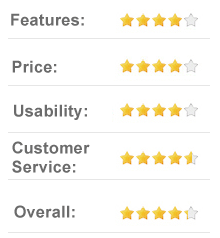 If you're new to the world of online trading, Plus500 can serve as an excellent crash course in the finer points of fintech and its many uses.
You may find the app's unsophisticated format a bit stultifying as your investing acumen grows, but in the meantime, you'll most likely appreciate the low barrier to entry and the opportunities it presents to increase your net worth with next to no effort.