Have you thought about trading cryptocurrency? Do you want to know which exchange you should join? Consider Poloniex.com and all of its features.
You can trade dozens of cryptocurrencies, and you can even make money in other ways. Then, you can withdraw the money and use it for expenses, or you can invest your earnings into more crypto.
Keep reading to learn if Poloniex.com is right for you.
History of Poloniex.com
In January 2014, Trista D'Agosta founded Poloniex.com. A couple of months later, someone hacked the system, and Poloniex lost roughly 12% of the company's BTC, or about $50,000.
Fortunately, the company was able to offer reimbursements to its customers. Then, it became the first cryptocurrency marketplace to list Etherium (ETH). After that, it became one of the most popular crypto exchanges.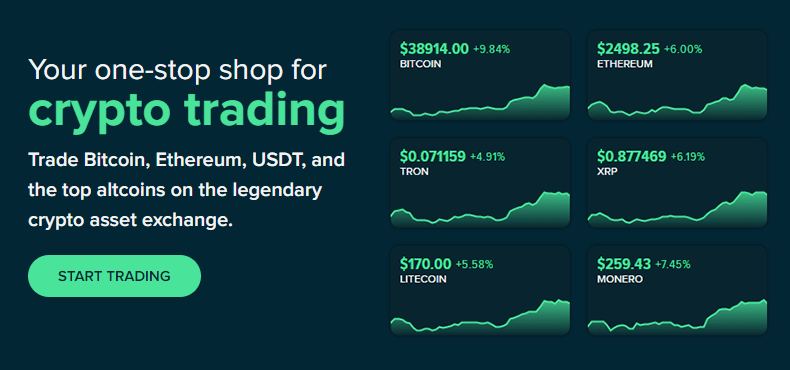 A company called Circle bought Poloniex in 2018, and the exchange then became the first US exchange with full regulations. However, that meant the company had to delist about half of its crypto assets to comply with the law.
More Changes
The following year, the company had to stop selling crypto to US investors because of the market. Circle then created an entity called Polo Digital Assets and registered the new company in Seychelles, Africa.
After the change, Poloniex changed its business model again. It doesn't have to follow US regulations anymore, but US investors still can't trade on the exchange. Residents in Syria, Sudan, North Korea, Iran, and Cuba also can't trade on Poloniex.com.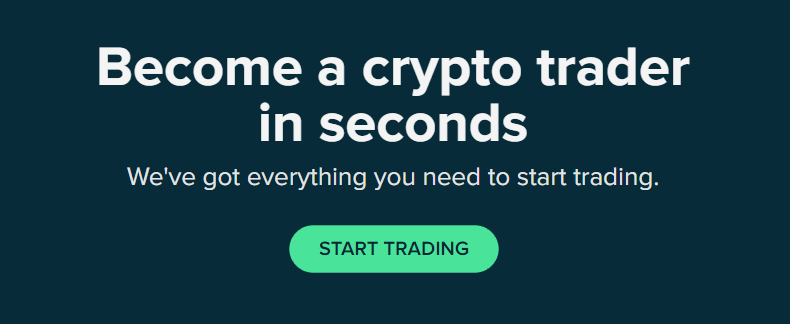 However, you can trade without any limitations if you live in another country. You will need to provide your country or region when you sign up, so you can't get around the restrictions.
Verification Tiers
If you live in a country with access to Poloniex.com, you can choose from a few trading tiers. The first two tiers restrict your trading to $50,000 within 30 days. However, you can choose a tier that lets you trade an unlimited amount in the same period.
Each tier has different fees related to trading. All but the first tier also require that you maintain a TRX balance of $49.
Top Features / Reasons to Join Poloniex.com
If you want to start trading cryptocurrency, Poloniex may be an excellent choice. You have access to a large variety of cryptocurrencies. Before you join, consider some of the exchange's best features.
Lending
One of the unique features of Poloniex is that you can lend your crypto assets to others. When you loan, say your Bitcoin, to someone else, you can then earn passive income. The borrower will pay back the money plus interest.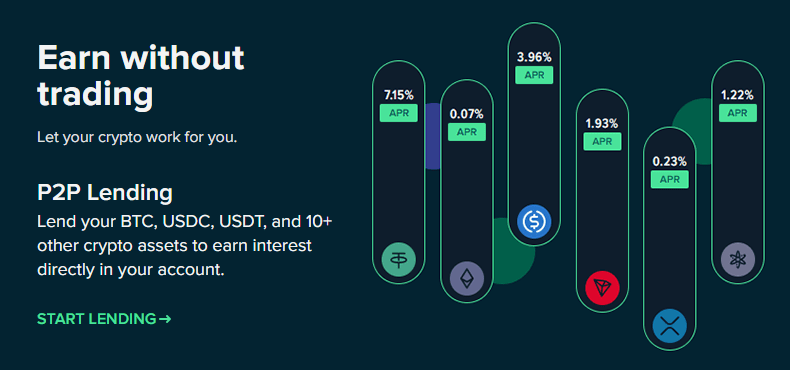 If you don't need access to all of your assets, this can be a great way to make some extra money in your spare time. You don't need to get an additional job or work overtime.
After you get the money back, you can cash it out like normal and spend it. Lending can be a more stable option than relying on the exchange alone. Then, you won't have to worry about predicting when rates will change.
Ability to Start Quickly
Some crypto exchanges may require a "know your customer" (KYC) check. However, Poloniex doesn't have this requirement, so you don't have to wait before you can trade.
When you set up your account, you can start trading almost immediately. Then, you don't have to worry about if exchange rates will change, and you'll have to pay more if you begin trading later.
Margin Trading
On the other hand, if you need to borrow money to trade cryptocurrency, you can do that. You can then use the money to invest in margin funds on the exchange.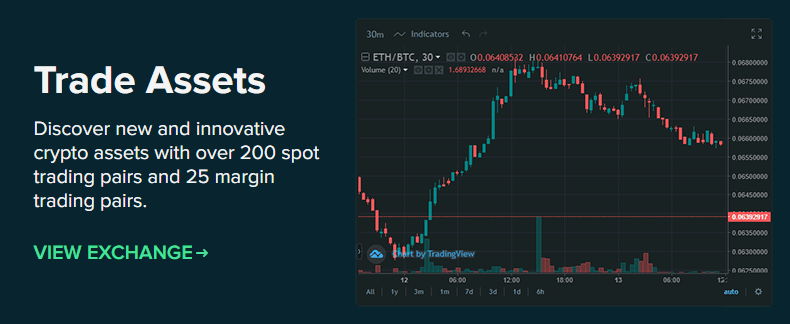 The margin trading fees for Poloniex are relatively low, and you can get up to 2.5 times leverage. If you don't have much money but want to start trading, this can be a good option. Once you earn some money on the exchange, you can use that to increase your investment.
Low Fees
Another reason to join Poloniex over another exchange is that you can get lower fees. Compared to other popular exchanges, Poloniex.com doesn't charge much. Maker and taker fees vary from 0.04% to 0.15%, depending on your trading tier.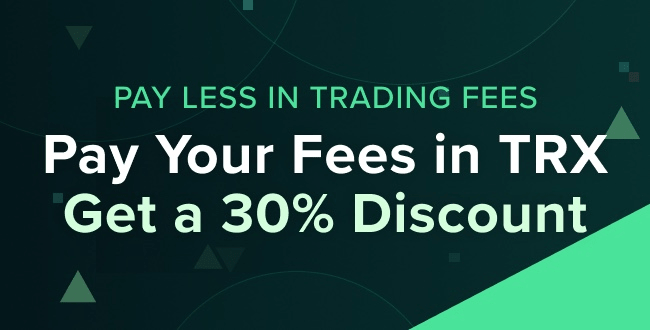 The TRX maker and taker fees can be even lower. Some tiers don't have any TRX maker fees, but the most you'd need to pay is 0.0937%.
Variety of Cryptocurrency
Poloniex also offers over 60 different cryptocurrencies so that you can diversify your portfolio. You can trade more common currencies, such as Bitcoin. But you can also trade other altcoins or less popular cryptocurrencies.
If you want to try different ones out, you can do so without needing multiple accounts. That can save you a lot of time and money.
Poloniex Commission/Costs
As mentioned, Poloniex has relatively low fees for a crypto exchange. The first trading tier has the highest fees, but they're still affordable. Here's an overview of the maker and taker fees when trading on Poloniex.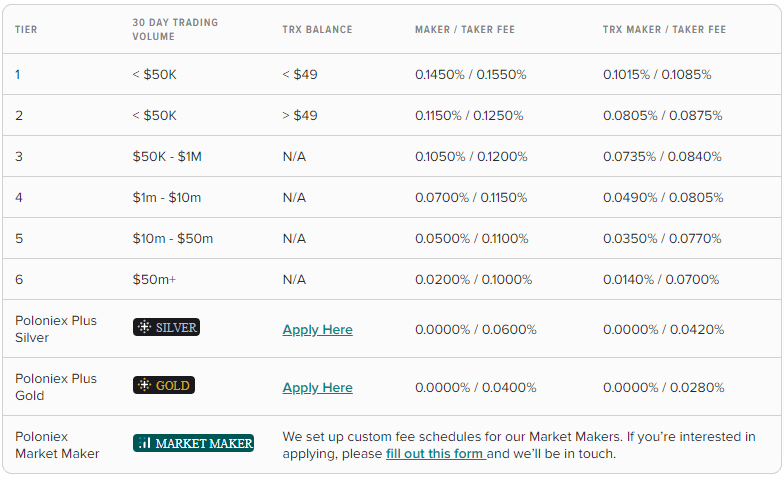 Tier 1: 0.125%; 0.125%
Tier 2: 0.095%; 0.095%
Tier 3: 0.085%; 0.09%
Tier 4: 0.05%; 0.085%
Tier 5: 0.03%; 0.08%
Tier 6: 0.0%; 0.07%
Tiers 1 and 2 are for trading volumes less than $50,000. The difference is that Tier 1 has a TRX balance of less than $49, while Tier 2 has a balance over $49.
Tier 3 requires a trading volume of $50,000 to $1 million within 30 days. Meanwhile, your trading volume has to be $1 to $10 million to qualify for Tier 4. For Tier 5, you need to trade $10 to $50 million in 30 days. Finally, Tier 6 requires at least $50 million in trading volume.
Poloniex calculates your rolling 30-day trading volume every 24 hours to determine the fees. You will also need to pay interest on any loans you take out for margin trading. If you lend money, Poloniex will keep 15% of the profits.
Fortunately, you don't have to pay anything to deposit money into your Poloniex account. However, Poloniex doesn't specify the fees you need to pay when you withdraw. You will need to pay a fee of some sort, though.
Customer Support
Poloniex.com offers a few ways for you to get customer support. Whether you have questions, concerns, or have a specific or general issue, you can use customer support to solve it.
Customer Support Options
The best way to work with someone from customer support is to go to the help center. Then, you can fill out a support ticket and have someone contact you. You can ask something more specific, but some people say customer support is slow.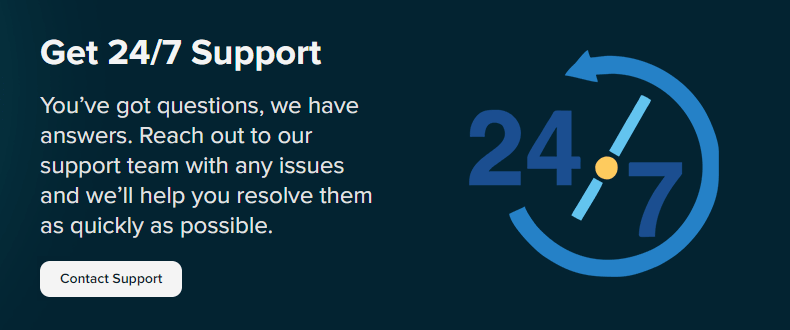 If your question is more general, you can also look at the FAQ knowledge base. There, you can find answers to a lot of common problems or questions. You won't have to worry about waiting on customer support, but it may not be helpful if your question is more specific.
Twitter and other social media networks may also be helpful. You can ask for help from other Poloniex users, and you can get help from more people in less time. Social media can also be great because someone may have already answered your question, even if it's not in the FAQ.
If you don't want to use social media but want to ask the community, you can use the Trollbox. The Trollbox is a live chat room, and you can use it to learn about cryptocurrency and Poloniex, specifically.
What Poloniex Doesn't Offer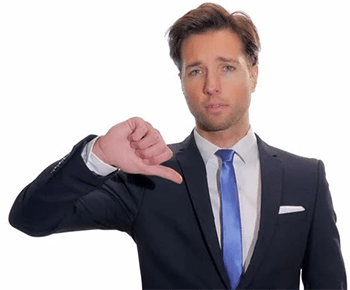 Unfortunately, Poloniex doesn't offer support over the phone. While this may be nice if you don't like talking, it can take longer to get answers from customer support.
You may have to wait a few days for someone to get back to you. And if your question is urgent, such as needing to withdraw money for other expenses, waiting can be difficult.
If you need something quick, the Trollbox gives you access to moderators who may be able to help. Then, you won't have to wait or try to search the FAQ or social media for answers.
Poloniex Licenses/Regulation
Because the Poloniex headquarters is in Seychelles, it doesn't have to follow regulations. It also doesn't need to have any licenses to operate.
While this may seem like a bad thing, it opens the exchange up to more people worldwide. Whether you live in Seychelles, the UK, or Canada, you can invest in cryptocurrency through Poloniex.com.
It can be a flexible option if you live in a country where it's available.
Final Thoughts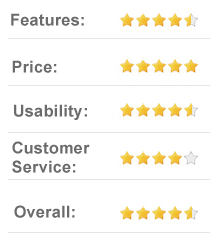 Poloniex.com is a vast, flexible cryptocurrency exchange. You can use it throughout the world with the exception of a few countries. Unfortunately, one of those countries is the United States. However, you can use it if you live in most countries and regions.
If you want a low-cost option and the ability to diversify your crypto portfolio, Poloniex.com is for you. You can do a lot with it, from lending money to borrowing for margin trading. And you can always trade your own money on the exchange.